Meet Clark Kent, the super kitten on wheels!
This is Clark Kent, a paraplegic kitten who won't let anything bring him down!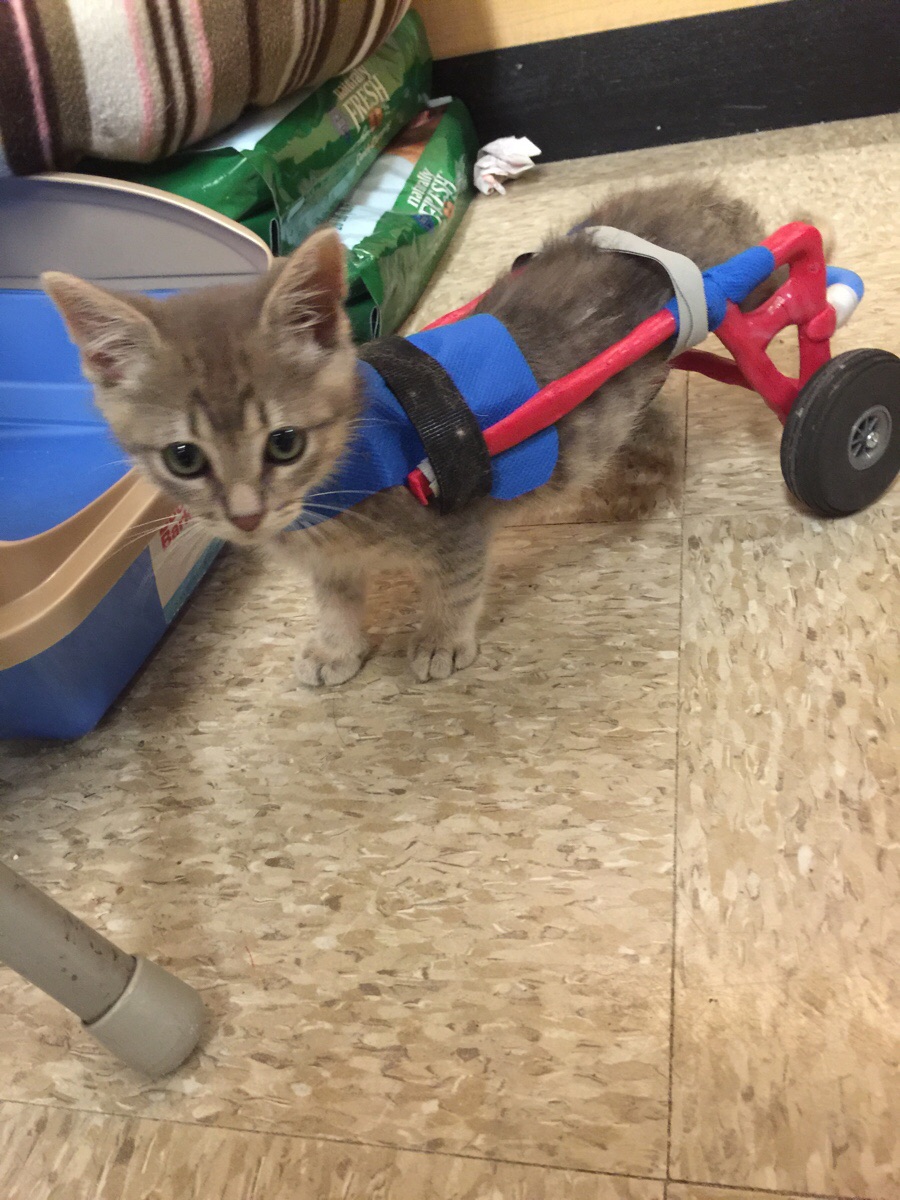 "Clark is a paraplegic kitten who was taken in by TAAG, a group I volunteer with," wrote lauradiamandis on reddit.
"We aren't sure but we think he was injured by a dog as a tiny baby. He was taken in at four weeks old and cannot use his back legs. To prevent spinal damage, his awesome foster mom made him his first chair and has been making them ever since. He is now in his fourth cart. Clark has a very good bill of health other than his legs, and will likely live a happy life in a cart. He will likely need a surgery later on but for now he is scooting all over town fast as he can playing like all kittens! He doesn't think he has any limitations at all and never lets his mobility issues stop him. The only thing he can't do is climb but he still tries! To us he truly is Superkitty."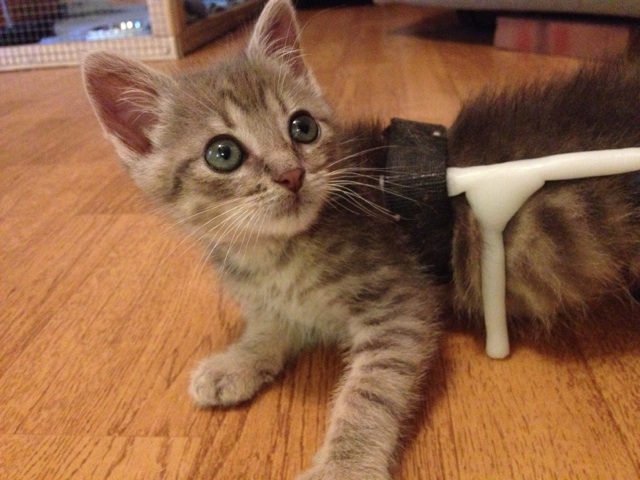 "It doesn't break my heart because I know it hasn't broken his. He's got all the heart and all the love of life of any other kitten and he can play with the best of them."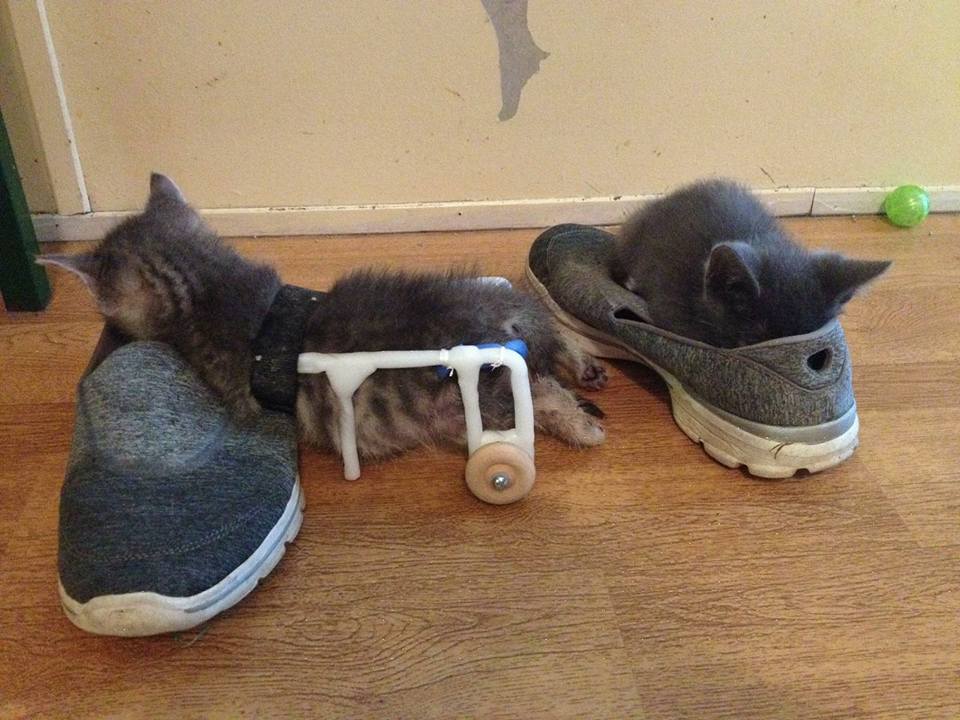 Due to his cart, he can't really use a litter box. His foster mom usually places a towel beneath him and he goes on it. He often has a towel placed under him and he goes on it. His foster mom is thinking of attaching a little removable tray to his cart with a piece of puppy pad in it so he can go more easily. He sometimes has accidents but he tries his best!
Sadly, he'll most likely have to have his legs amputated one day, but we all know Clark will handle it like a champ! There are plenty of two legged kitties that he can look up to.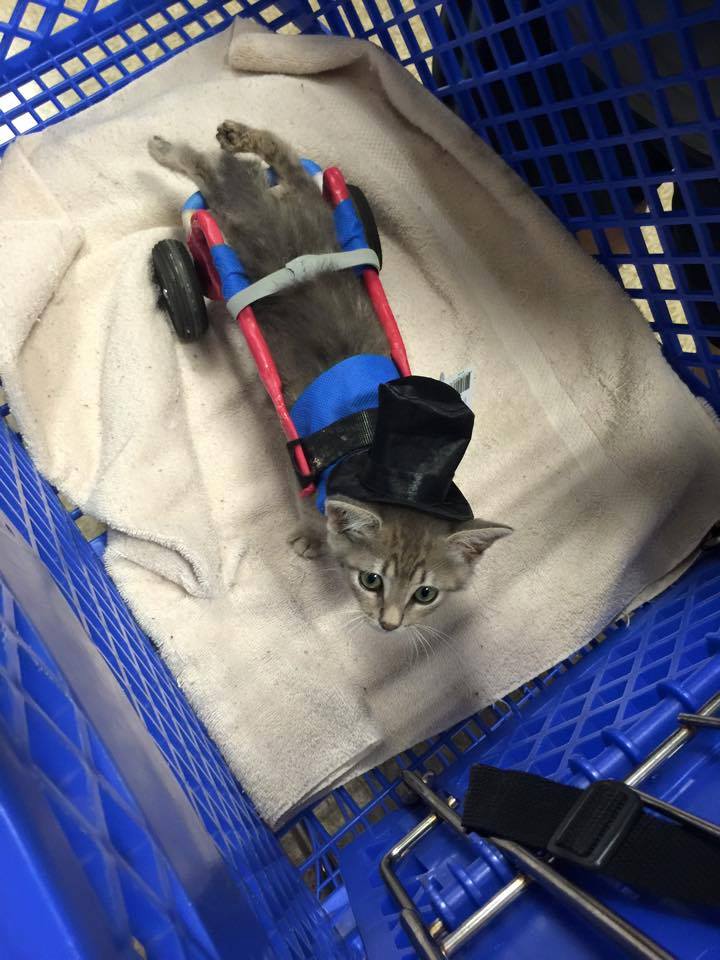 He normally has Superman emblems on his chair but they haven't been put on this new chair yet. He's going to be in their Petsmart's Halloween parade of pets and he is going to wear a cape so he can really feel like superman! We will definitely be sharing those pictures!
Clark is a remarkable little kitten that brings a smile to everyone's face. We are so glad that there are people out there to help him and other animals like him in need.
If anyone is interested or would like to help provide care for animals like Clark, please go to taagwags.org or Facebook.com/taagwags to follow the rescue.
LIKE US!
Comments
comments powered by

Disqus
LIKE US ON FACEBOOK!