Blind kitty still loves to play hide and seek with her human
"Despite not being able to see too good, Belle loves to play hide and seek with me!" her human wrote on reddit.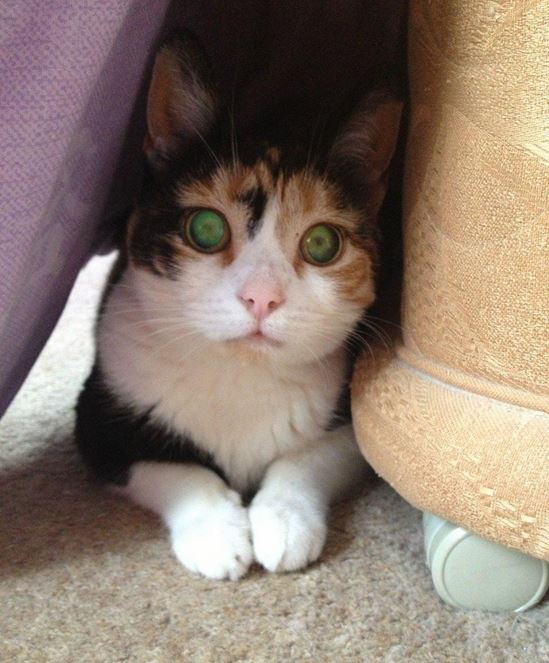 "She gets around ok. I got her from a shelter and I was told she was around 6 months old. Bless her, she had the obligatory cone of shame on! The shelter vet gave her a clean bill of health, but it soon became apparent that something was wrong ad Belle would bump into door frames instead of walking through doorways, or would pounce on things but be slightly off target. I took her to the vet that I always use who referred her to an eye specialist.
Long story short : Belle was diagnosed with Retinal Atrophy, and is now almost completely blind. However, she's perfect in my eyes (39yr old beardy bloke from the UK)."
I bet you're wondering how well she can play hide and seek with her human. She must always lose, right??
Despite being blind, she always finds her daddy! She uses sent, sound, and her whiskers. She never loses!
:) This is just a little reminder that cats with special needs can make absolutely wonderful companions.
via reddit.
LIKE US!
Comments
comments powered by

Disqus
LIKE US ON FACEBOOK!