"Rodent Control Officer" retires after 17 years aboard famous ship
For 17 years, Erik the Red has served as a "Rodent Control Officer" aboard the CSS Acadia, a ship that's a permanent fixture on the waterfront in Halifax, Nova Scotia.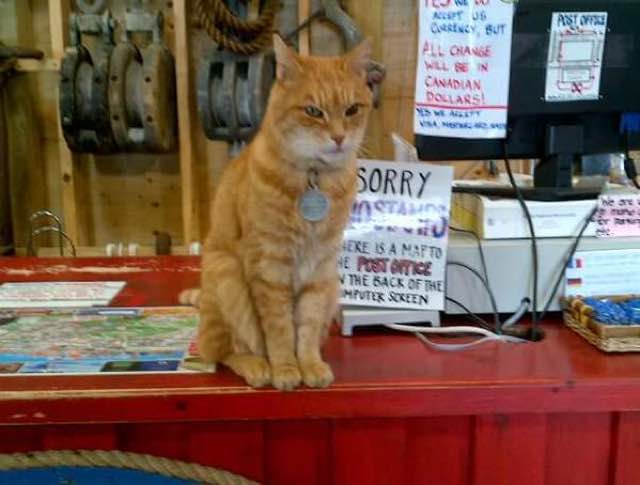 The CSS Acadia is part of the Maritime Museum of the Atlantic. That means Erik is a part of maritime history.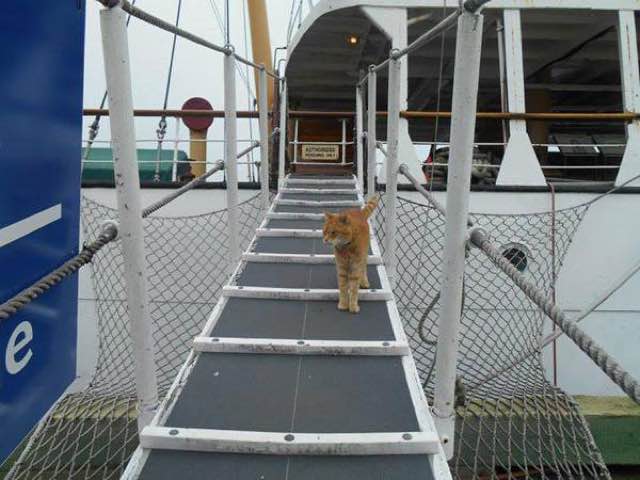 Named after the famed Viking, Erik was found by Acadia shipkeeper Stephen Read back in 1999 when he was a malnourished little stray.
"He's my buddy, and my valued co-worker. I've known three of the four rodent control officers who have been on board this ship since 1981, and he's been the best that I've seen. He was the most efficient and the most consistent," Read told The Star.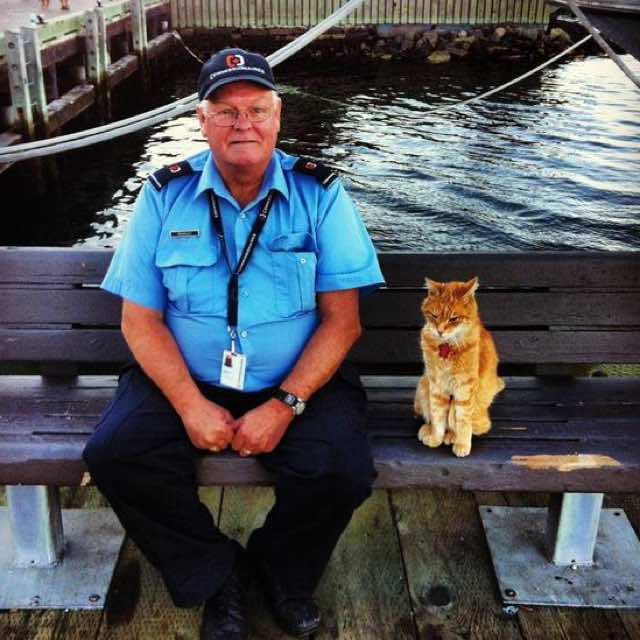 Erik was an excellent mouser, and would often leave Read "gifts", sometimes in the bottom of his shoe...
"I understand that it was a symbolic gift, and I was grateful for it, after the initial shock," he said.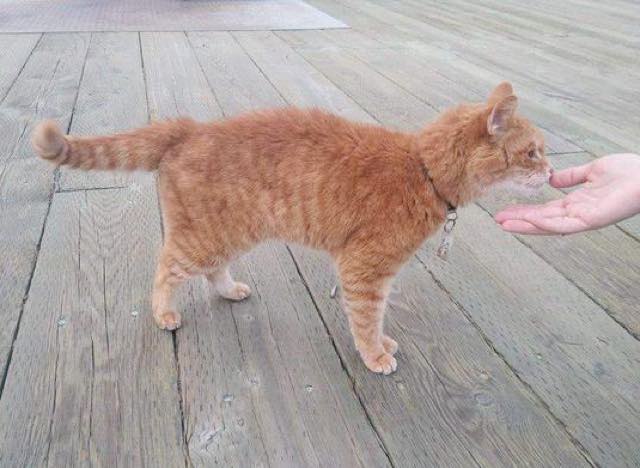 After many years of excellent service, it's time for Erik to 'swallow the anchor'. Being 18 years old, he's ready to live out his twilight years in peace.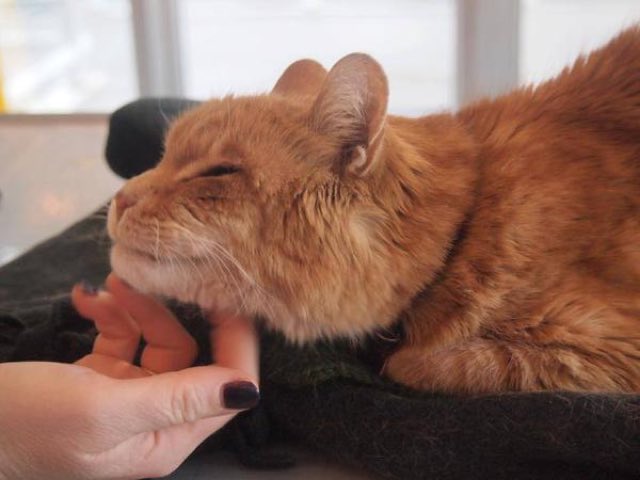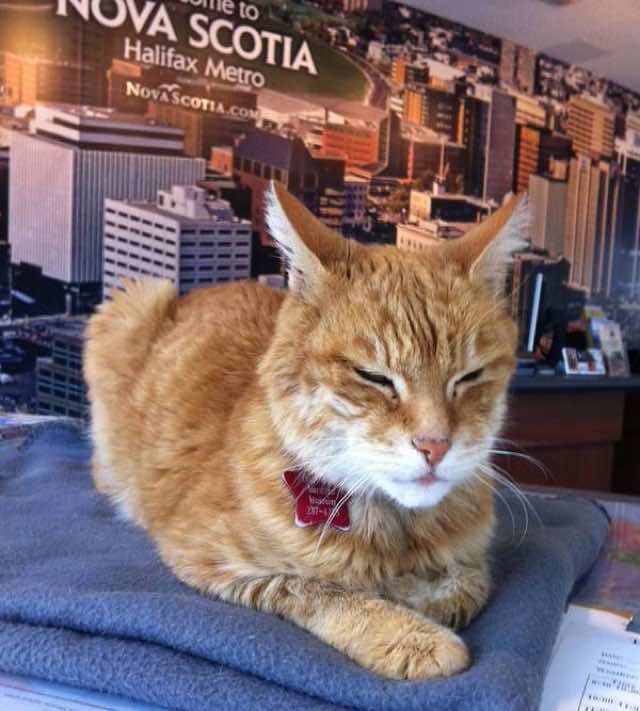 "He's been a well-loved sight on the waterfront for years making friends of people who may have never known he was part of our museum," the museum said.
The musuem decided to throw him an adorable party that Erik deserves.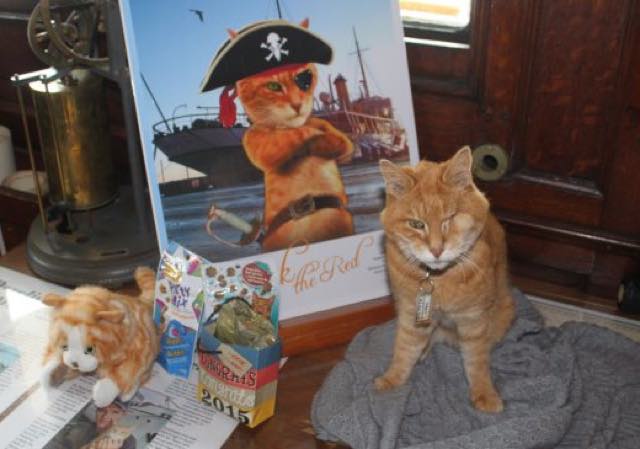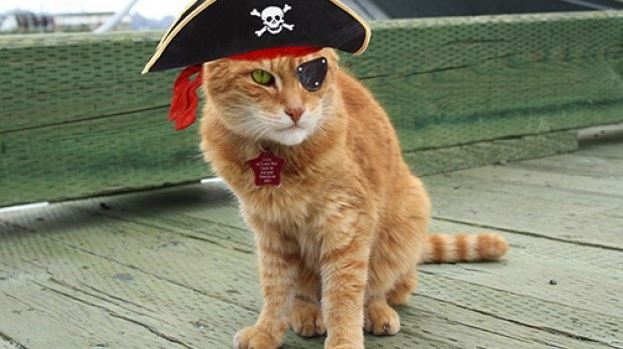 Everyone loved Erik. People shared memories and photos.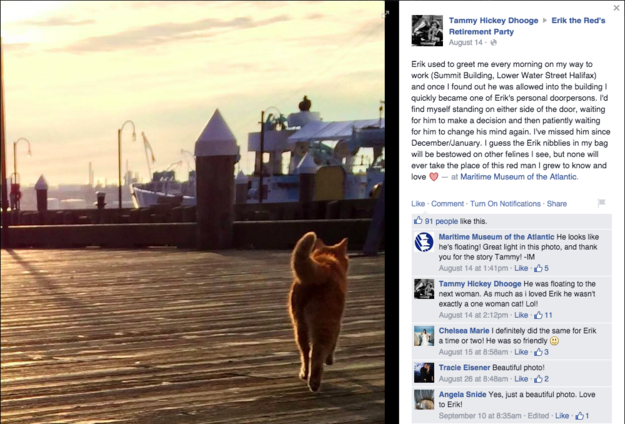 Speeches were made in his honor.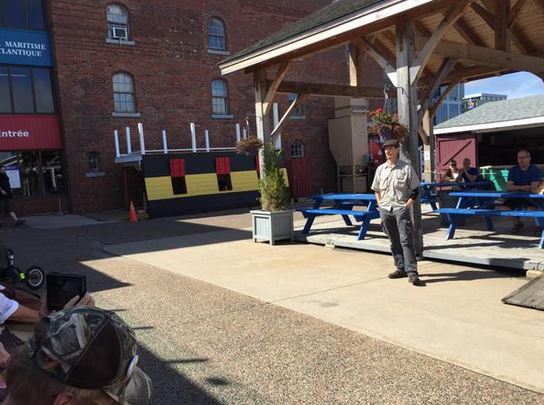 Of course, there was a cake.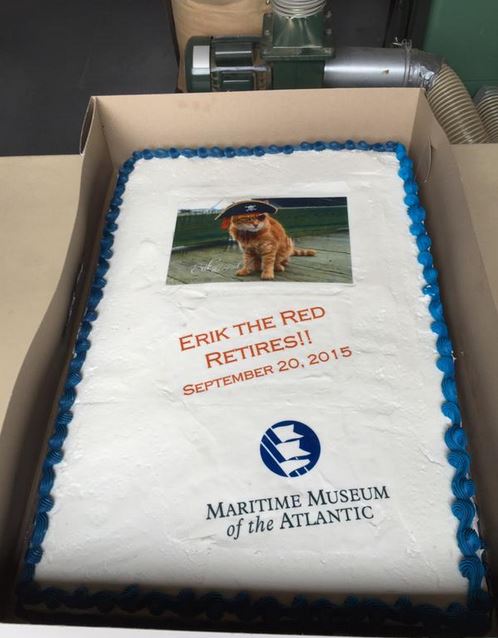 Granted, Erik slept through most of the retirement party, but he would occasionally look up through his good eye and purr at whoever pet him.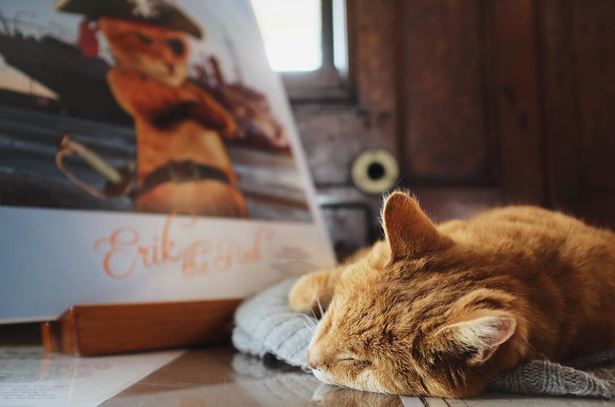 Erik now lives in a comfortable home in Halifax's north end.
Here's to a happy retirement, Erik!
LIKE US!
Comments
comments powered by

Disqus
LIKE US ON FACEBOOK!