Heroic man charges into oil spill to save two crying kittens
When a oil pipeline ruptured in Nefteyugansk, Russia, the Ob River was devastated and people's homes were destroyed.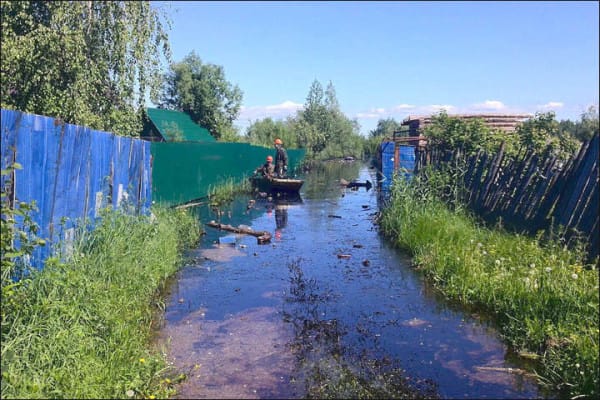 Oil began to pour out from people's sinks, and the community did all it could to help clean up the disaster.
Anatoly Tuptey, a local resident, was helping clean up the spill when he heard faint cries in the river.
He told the Siberian Times, "My soul could not stand the cries. I went to see. You never know what is going on. I had to check."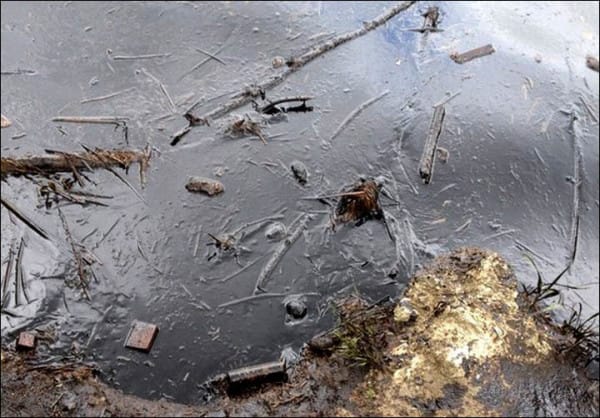 Tuptey then saw two kittens barely staying aloat and moments from drowning. He quickly charged into the murky waters after them.
"I waded as far as possible in big boots and discovered a terrible sight... A wooden board was floating, with these two kittens clinging on for their lives with their paws. One was up to its neck in the oil."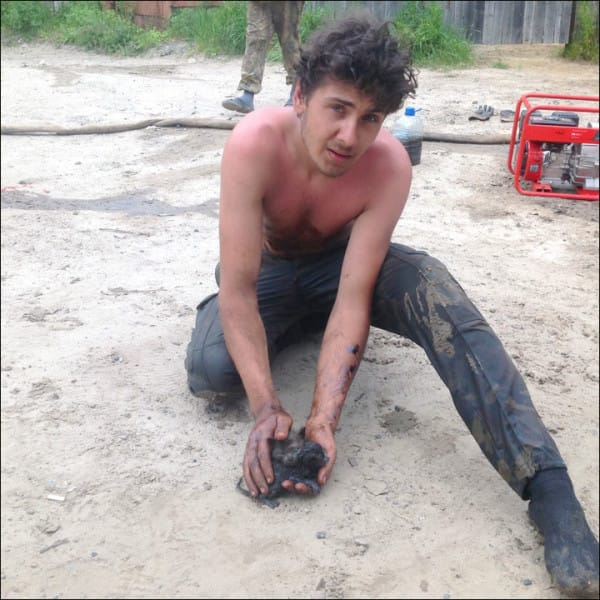 "Without hesitation, I went after them. I was up to my waist in the oil. The ground was giving way. My wading boots were full of water mixed with oil, but I didn't care."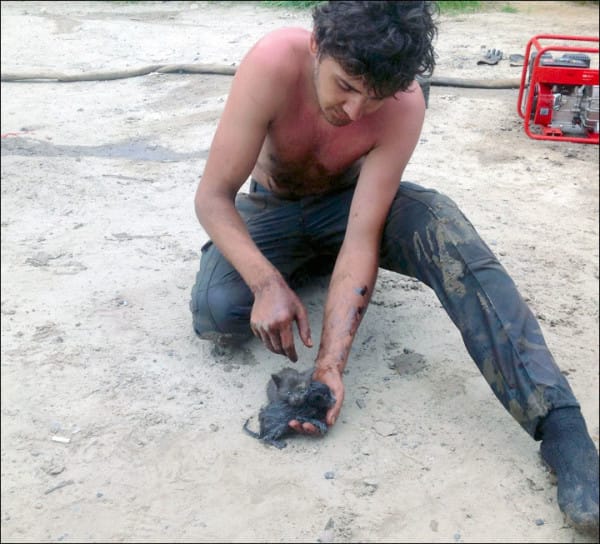 "I was rushing to save the kittens. I picked them up, hugged them, and carried them to the shore, where I wrapped them in a T-shirt to warm them up."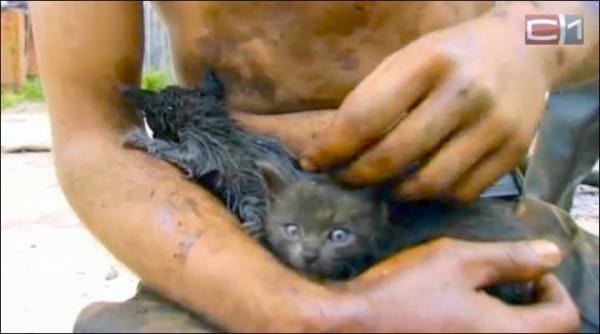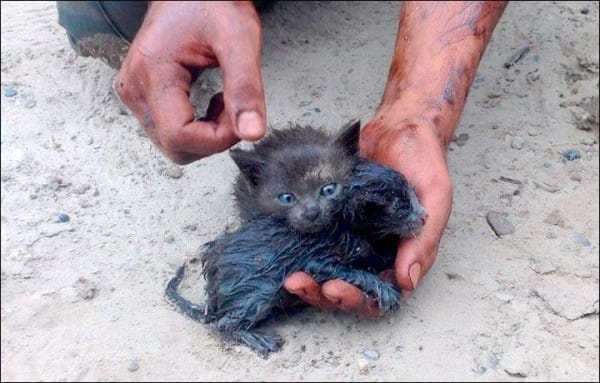 He continued, "A few days earlier, I rescued people and equipment when a boat overturned. This day it was kittens."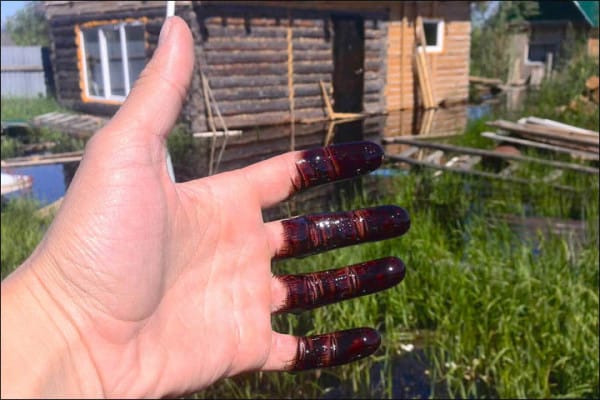 Tuptey took both the kittens home and cleaned them up. The little kittens must have tugged on his heart strings, for he quickly fell in love and decided to adopt them!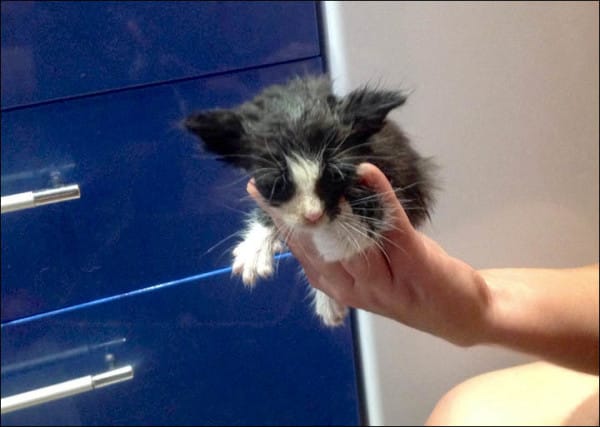 The kittens have even become friends with Tuptey's dog, who's now their watchful big brother. He's always making sure that these two aren't getting into anymore trouble.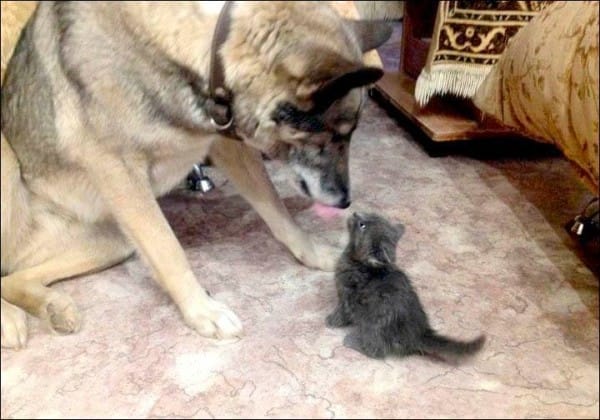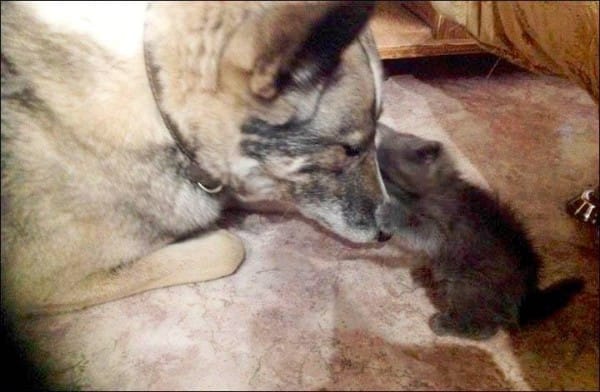 These two little kittens are safe now, and they have a loving home to grow old in.
Would you dive in to save these kittens if you were in that situation? I'd like to think all of us would in a heartbeat.
LIKE US!
Comments
comments powered by

Disqus
LIKE US ON FACEBOOK!