Syrian refugee travels thousands of miles with his kitten to Hungary, hoping to start anew together
Omer has journeyed thousands of miles from Syria to a camp near the village of Roszke, Hungary, where he had to leave almost everything behind, except his little best bud, Johnny the kitten.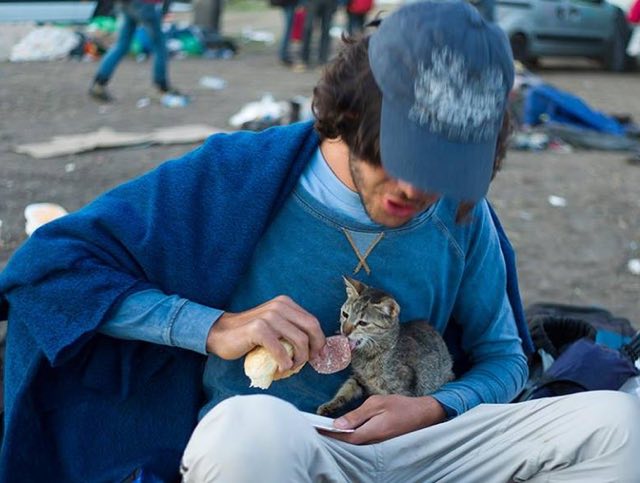 He carries him on his shoulders at a collection point for migrants in Roszke. Many refugees had to leave almost everything behind, but people like Omer know what's truly important to take with them.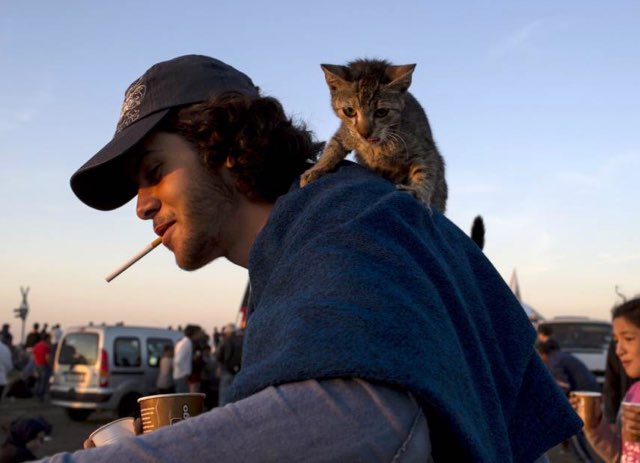 "I'm Omer and this is my cat, Johnny. We're from Syria. I'm 25 and Johnny is 5 months old," he told a journalist on the scene.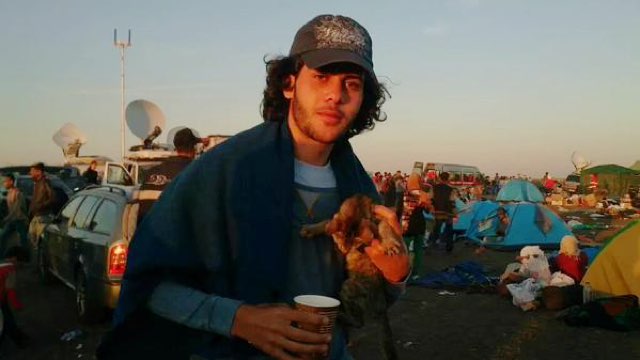 He carries Johnny everywhere, and is hopeful that they can live their lives in peace very soon.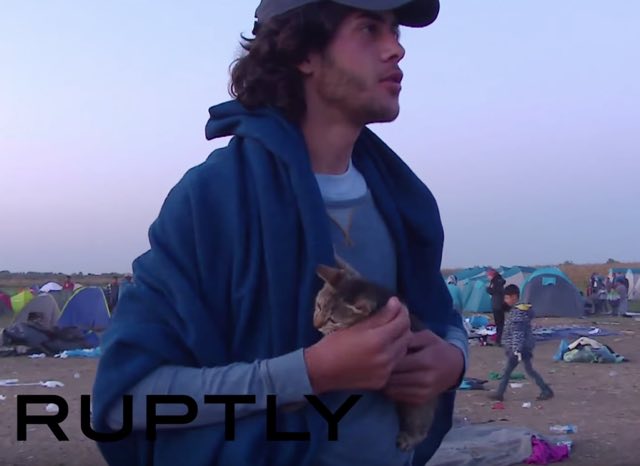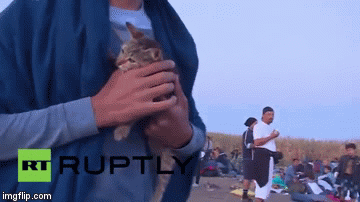 He'll never leave Johnny behind. With limited food and never knowing what will happen tomorrow, Omer will protect Johnny at all costs.
Moments like this are a reminder of how many of us are truly lucky to not be forced to face such horrible conditions and acts of terror.
We hope the best for Omer and Johnny - and that these two can enjoy peace that every creature on this earth deserves.
via love meow
LIKE US!
Comments
comments powered by

Disqus
LIKE US ON FACEBOOK!