Everyone had given up on this special needs kitten, but before he was about to be put down, this hero stepped up.
Zeke the tuxedo kitten was just 13 weeks old when Lisa Jones of Super Heros Animal Hydrocephalus Society rescued him from euthanization by a local rescue.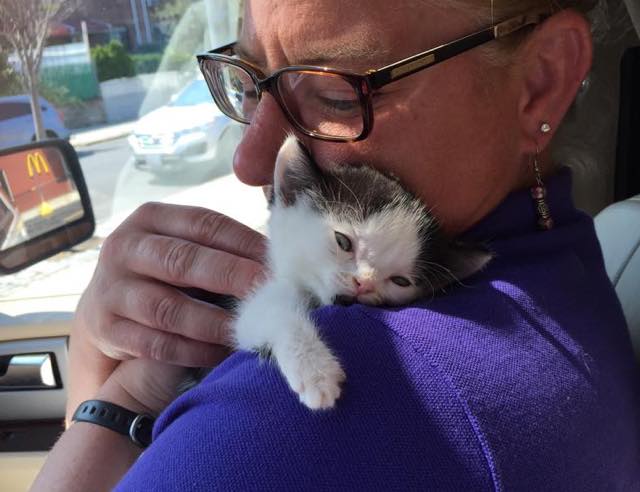 Given that he needed too much attention and time, everyone had given up on poor Zeke. But not Lisa. She got the little one on a plane from Texas to his new home in New York.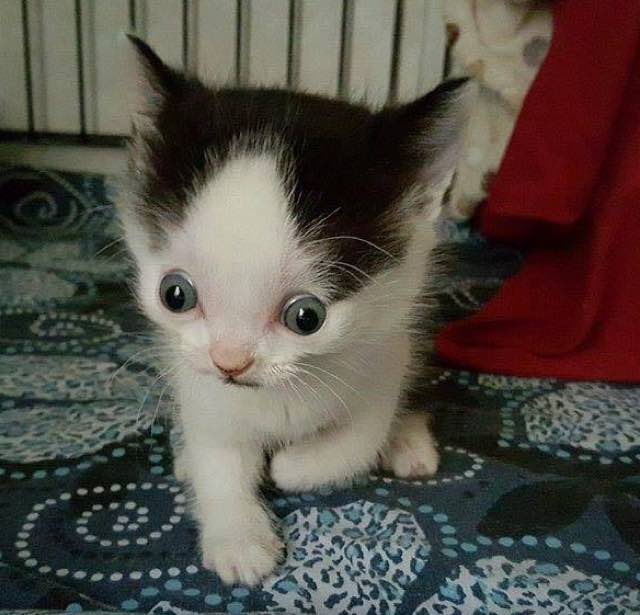 This little fur ball was born with a medical condition called Hydrocephalus, commonly known as water on the brain. The fluid in his head does not flow properly and collects beneath the skull, putting extreme pressure on his brain and a host of other skeletal disorders including being a Twisty Cat.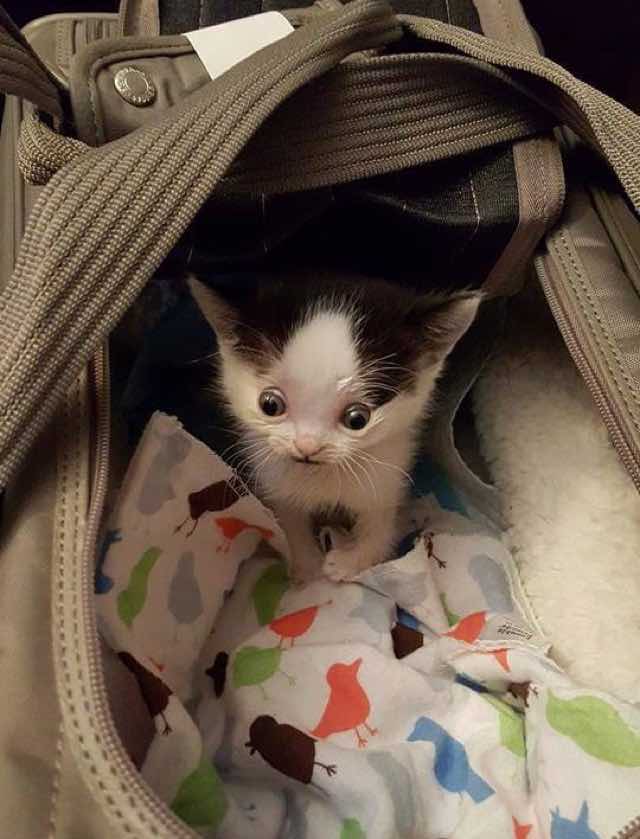 Despite his limitations, Zeke is continuing to improve every day with the care and love he needs!
"Zeke is hysterical, behaving as any normal kitten should, and despite all of his disabilities, he has a heck of A LOT OF ABILITIES!!!" Lisa wrote on Facebook.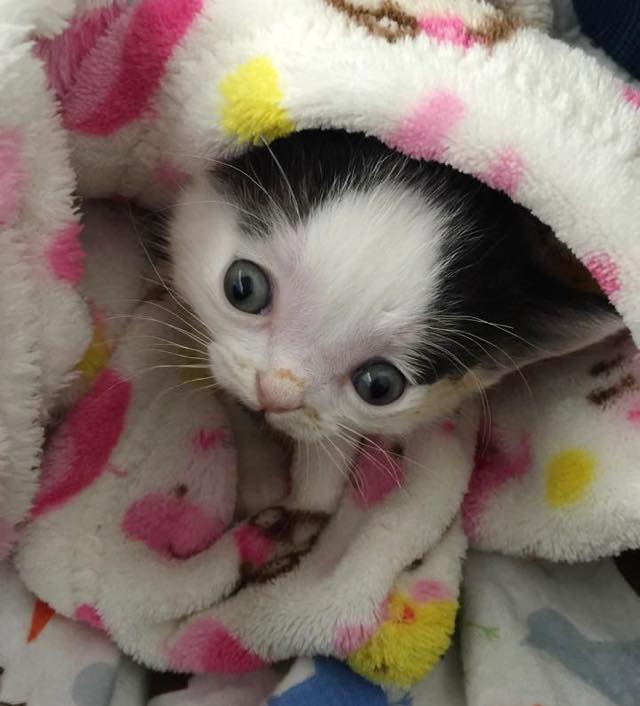 "He romps, rolls, plays and unsuccessfully tried to climb (but it was a good try) and believes his litter box is actually a sand box and digs and somersaults all around in the litter. How do you correct a behavior that is just beyond adorable??? You don't, you just make sure it's constantly clean!"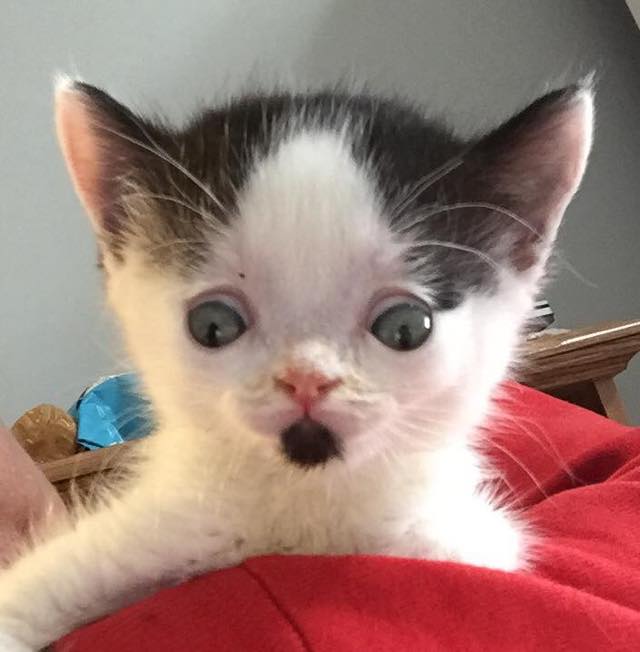 "Zeke is such a smart little guy for all his issues. He knows his name, comes when you call and you can see how frustrated he actually gets with both of his front legs when he cannot do something. It is amazing the amount of higher intelligence that he possesses."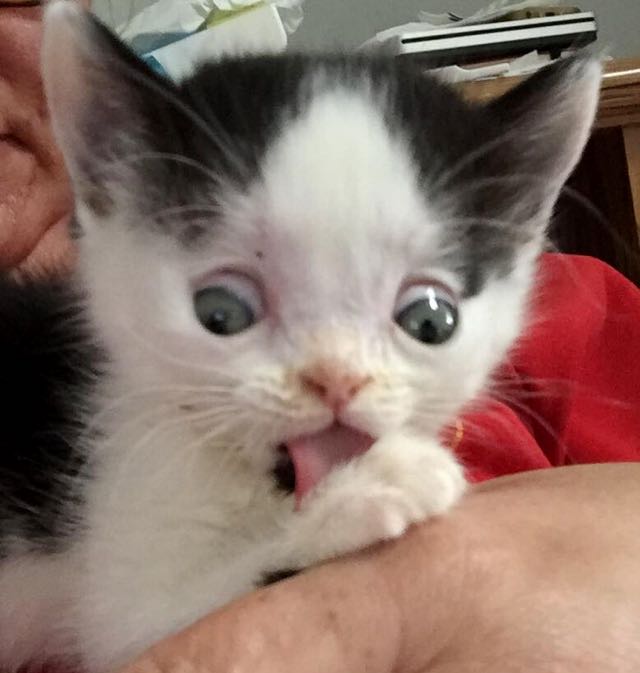 "(Medically), he has a lot of issues that complicate one another and it's taking time to figure out how best to tackle each one. Eventually we'll get the whole puzzle put together so for now, one step at a time."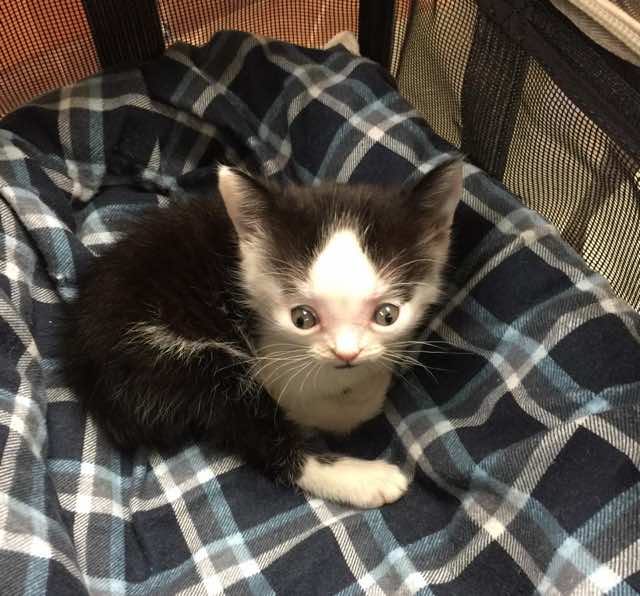 "But despite all of his challenges, he's still a kitten at heart and loves exploring, being silly and he's even trying to climb. He's figured out that he can climb the mesh laundry basket or screen door and has managed to get all 4 feet off the floor but does not have the strength to climb yet. But I know he'll get it eventually as he grows."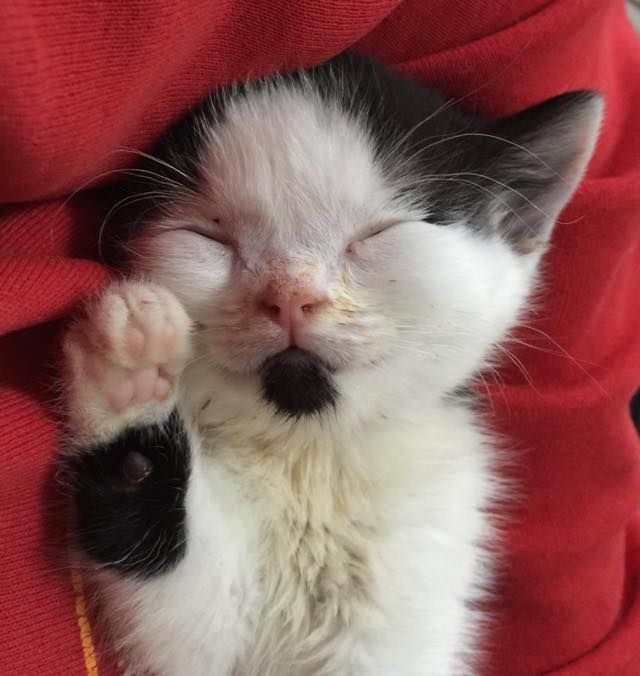 Zeke has an older brother from another mother, Super Hero, who also was born with hydrocephalus.
"Super Hero has taken Zeke under his wing and watches out for him like a little brother. If Zeke is going somewhere he isn't supposed to be, Hero herds him back into the room or redirects his attention by gently tapping him with his paw."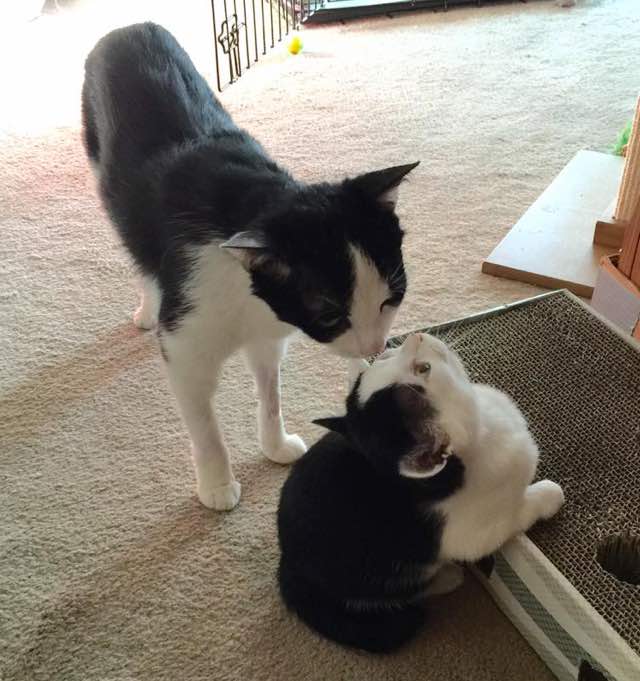 Zeke lets his new family know how happy he is to have been given a second chance. Look at what a little love can do.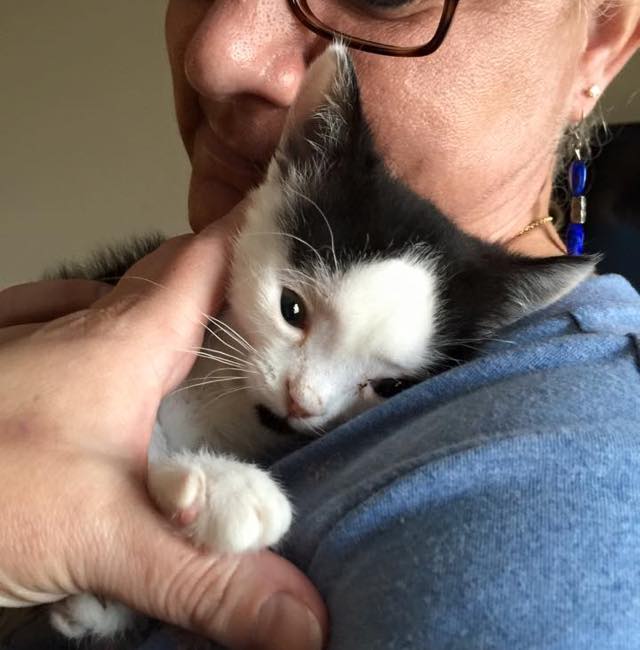 Share if this made you smile :)
via love meow
LIKE US!
Comments
comments powered by

Disqus
LIKE US ON FACEBOOK!