Families were too scared to adopt this Bond villain look-a-like due to her "evil" stare
Phoebe the cat was scaring off prospective owners for weeks at the shelter due to her "evil stare".
A shelter cat was struggling to find its forever home - because of her resemblance to Bond villain Blofeld's famous white cat pictured below.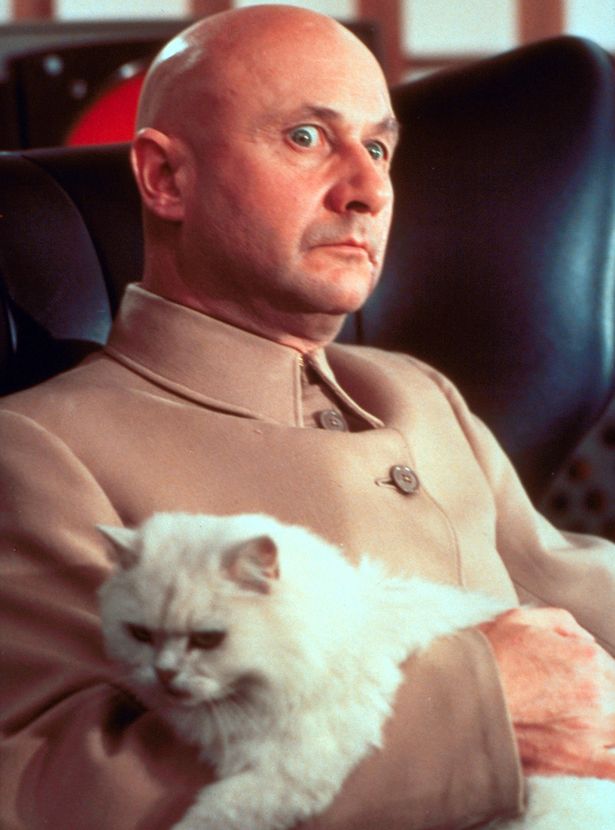 Luckily, one family finally picked up this "villainous" feline and gave her the forever home she deserved.
New owner Sally Ellis, 48, from Hampshire, said: "It's funny really, at first I just saw Phoebe for an old cat who nobody wanted - I didn't even see the resemblance between her and the Bond cat. It was only after people started to make comments that I noticed - but it's uncanny, she looks like she's come straight out of the studio!
I'm not a huge fan of James Bond but when people started making the similarities to Blofeld's cat, I couldn't help but see it in her - those eyes attract a lot of attention."
Indeed they do.
"She is so friendly but she definitely knows she can get away with murder at home - she sits so proudly knowing she's so loved.
Nothing fazes her though and she just plods along going about her business, she loves a bit of a fuss and attention - a lot like Blofeld's cat!"
A spokesperson for Cat Protection said: "Phoebe has unfortunately been overlooked many times. She is an older cat and sadly a lot of people prefer the 'cuter' kittens.
Phoebe's devilish eyes certainly give her the look of a mischievous moggy, but despite this, she is as soft as anything.
It is quite funny how she is being looked at now as the 'cat who looks like a villain' as she is the sweetest cat you could come across, but it must be admitted there is a resemblance there."
Phoebe turned out to be a little sweetheart. Someone just had to give her a chance. :)
Share this story to help spread awareness of adopting older cats!
via Mirror
LIKE US!
Comments
comments powered by

Disqus
LIKE US ON FACEBOOK!