3-legged kitten and 2-year-old amputee's special bond will warm your heart
It was love at first sight. This 3-legged kitten is the perfect pet for this little girl who lost her arm in amputation.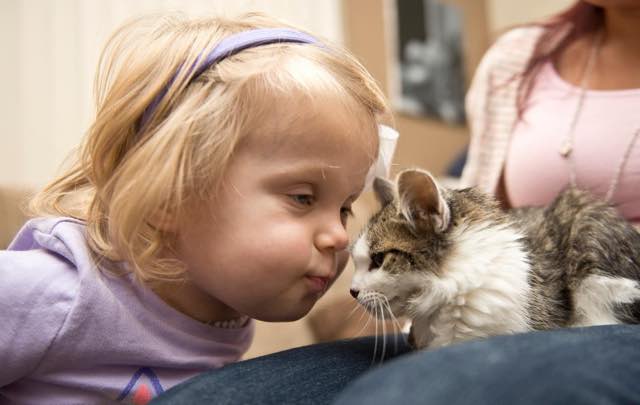 Photo via Smiles For Scarlette
2-year-old Scarlette Tipton was born with a rare cancer that ultimately led to her left arm being amputated last year when she was just 10 months old.
Scarlette is a brave little girl who will require more procedures and check-ups with doctors in her early life. Her parents decided that as part of her recovery, they wanted to adopt a kitten with special needs. Scarlette has always loved cats.
"We really wanted to get her an animal that she could kind of relate to, something that she could grow up with and feel like she has a special bond with," her mother said.
The search came to an end Christmas Eve, after learning of Holly the kitten who had to have her front leg amputated after a "catastrophic injury."
The family drove two hours to pick up Holly, and their mother immediately saw a bond between her daughter and the kitten.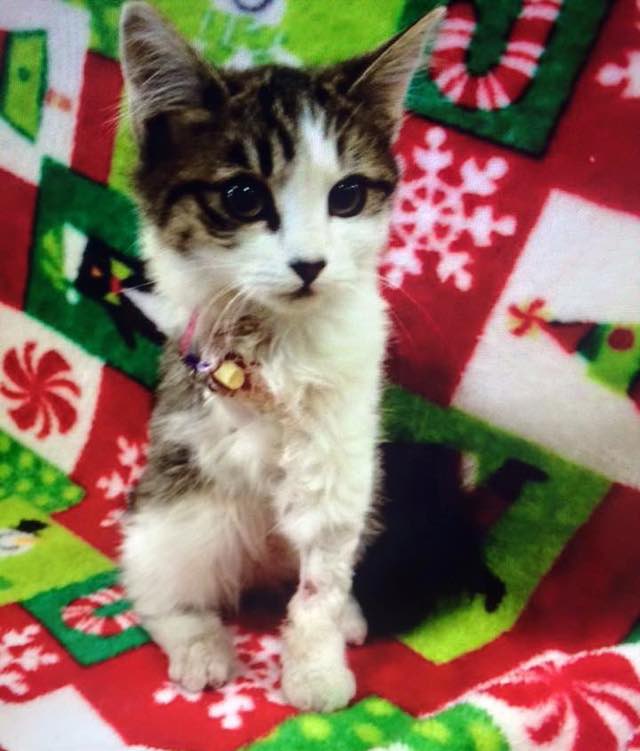 Photo via Smiles For Scarlette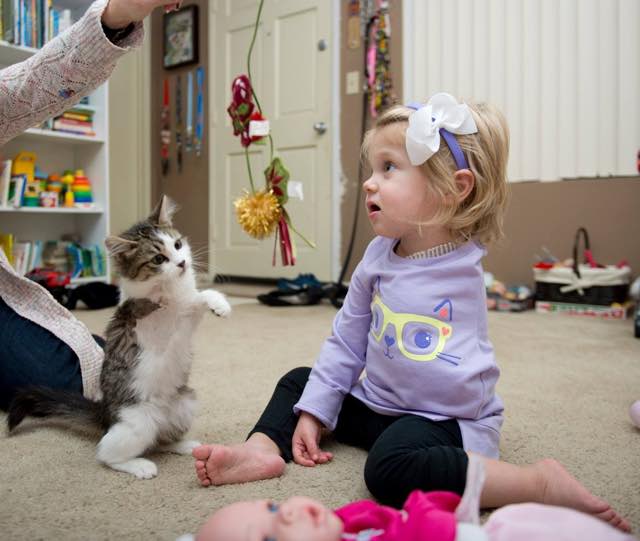 Photo via Smiles For Scarlette
Scarlette quickly realized that the kitten was just like her.
She noticed that the kitten had staples down its side, and she pointed to them and said "owies." Her mother told her that the kitten had owies just like her, and Scarlette placed her hand over her side and nodded her head.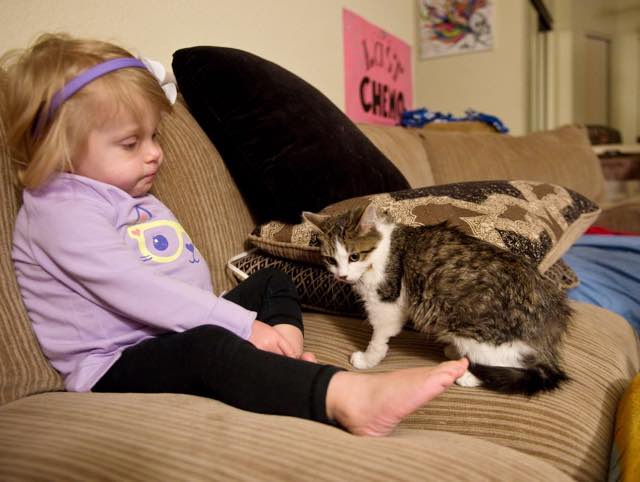 Photo via Smiles For Scarlette
Employees of the San Jacinto Valley Animal Campus too noticed the connection.
"It really touched everybody's heart," Ellen Sanders said. "We had some hope. We had some possible joy come out of this."
Scarlette has since renamed the kitten Doc - after one of her favorite characters who is a vet on a kid's show who fixes stuffed animals. The kitten and Scarlette have already had so much interaction with doctors, the name just made sense.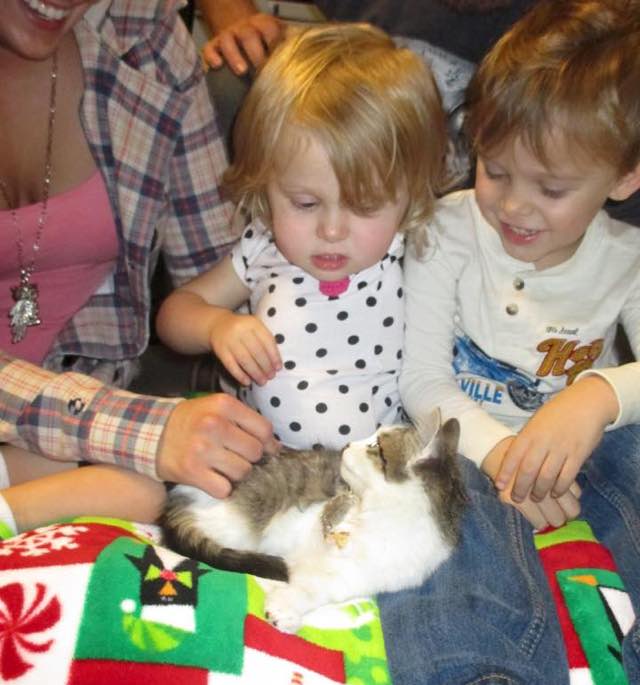 Photo via Smiles For Scarlette
Scarlette is cancer free but still faces several more procedures. Her family hopes that Doc will be a source of comfort and inspiration for Scarlette in the years ahead.
Doc is already loving her new life and home, and snuggles with everyone, especially Scarlette. :)
See the video below!
Cat owners know that cats have healing powers. We're sure that Doc will provide all the love and support Scarlette will need. :)
LIKE US!
Comments
comments powered by

Disqus
LIKE US ON FACEBOOK!