Family finds ingenious way to keep feral mom and her kitten warm from freezing temperatures
It's freezing in Montreal so this feral mom and her kitten took refuge in this family's solarium.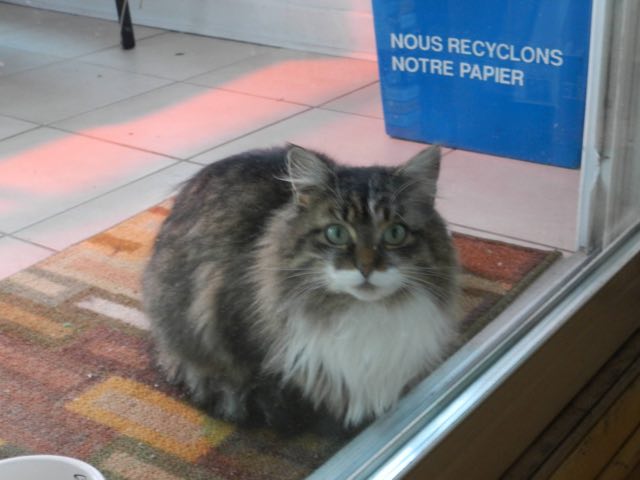 The mother and her kittens started showing up in the summer and hung out behind the shed in their yard. The family began feeding them whenever they were in the yard.
The other kittens had gone on to be adopted or wandered to other neighbor's yards for food and shelter. This mama cat and her kitten liked this yard very much so they stayed.
"My parents did all the job, my dad is retired and I think he's having fun taking care of them," reddit user trolliver said.
"It's freezing (-33 Celsius with windchill) in Montreal and this cat mom and her kitty found refuge in my parent's solarium."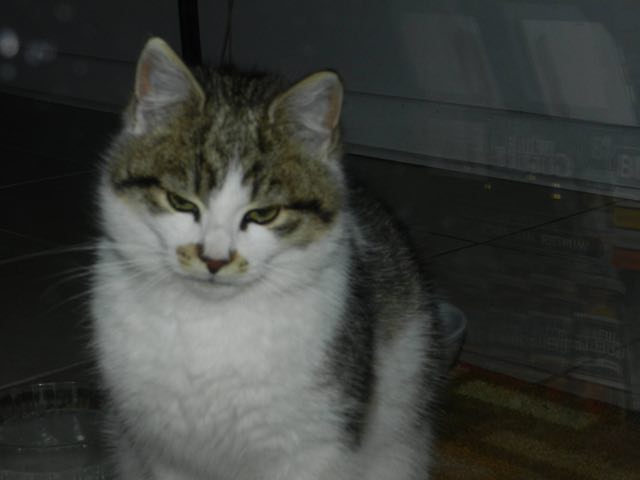 "They wouldn't let anyone near them, they flee outside when we try. We keep the door open so they can leave when they want."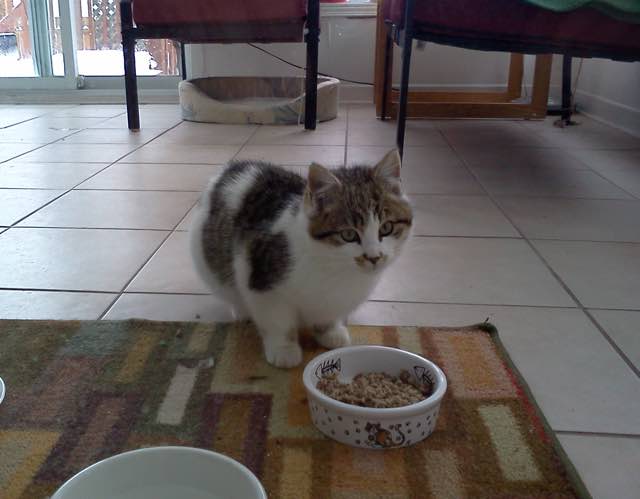 "As long as we are behind the patio door, they trust us."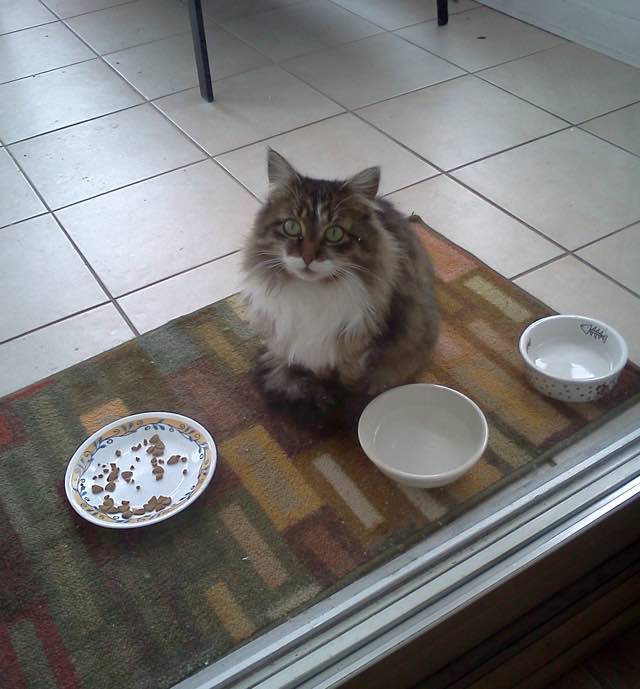 "We don't heat the solarium so it's quite cold, but at least they don't have to deal with the wind."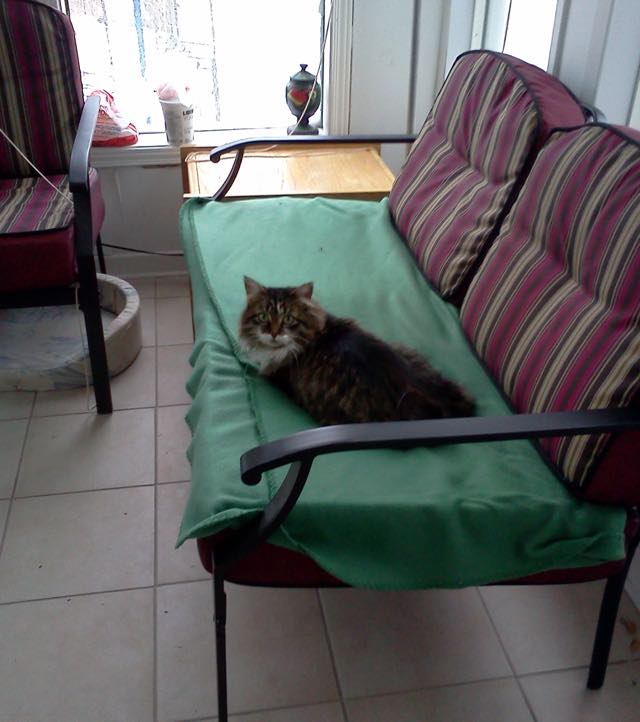 "My dad installed this kind of heating lamp, like the ones outside bars for people who are smoking or waiting in line."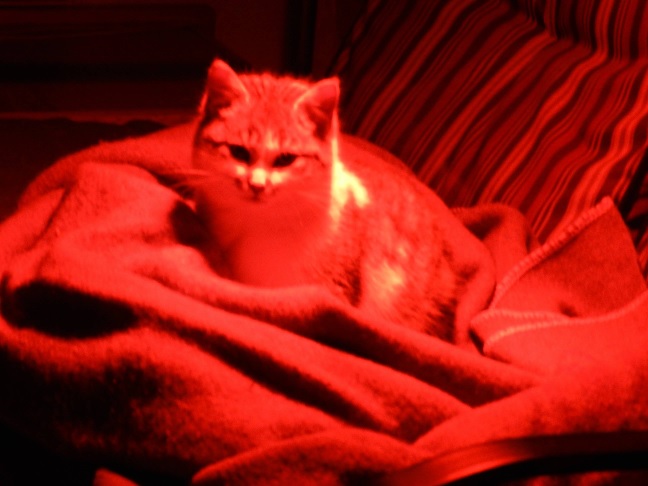 "They sleep on a hot cozy blanket that spent some time in the dryer, just for them."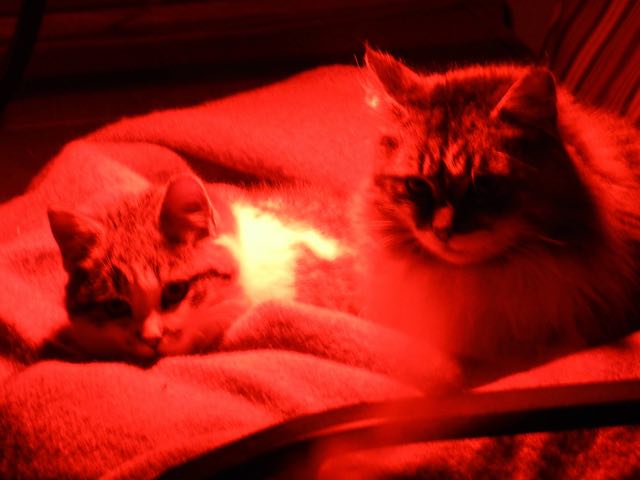 Good meowrning!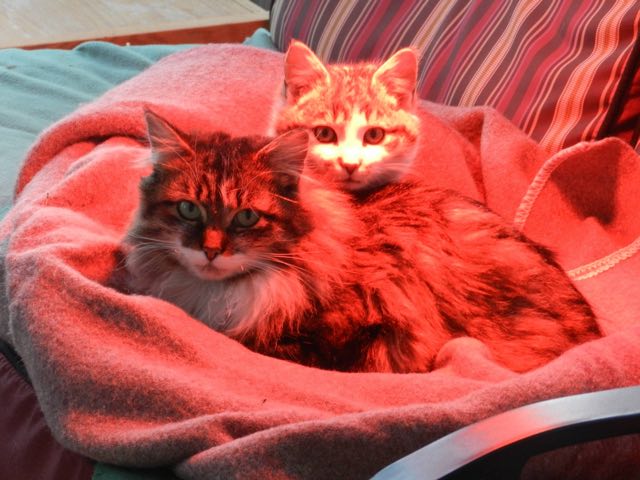 Keep the feral kitties warm this winter by building your own feral cat shelter here!
via love meow
LIKE US!
Comments
comments powered by

Disqus
LIKE US ON FACEBOOK!