Rescue Pitt Bulls foster and care for 3 newly blind cats
Love and kindess knows no species.
A 7-year-old cat named Helen and 10-week-old sibling kittens, Bruce and Willis, came into the Faithful Friends Society animal shelter with serious eye problems. Sadly, each of the cats had to have surgery to remove their eyes. They were in pain and their vision was non-repairable.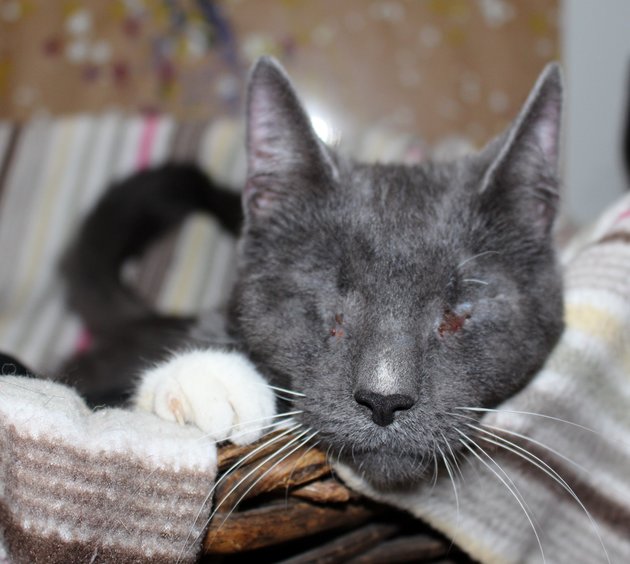 Sherry Stewart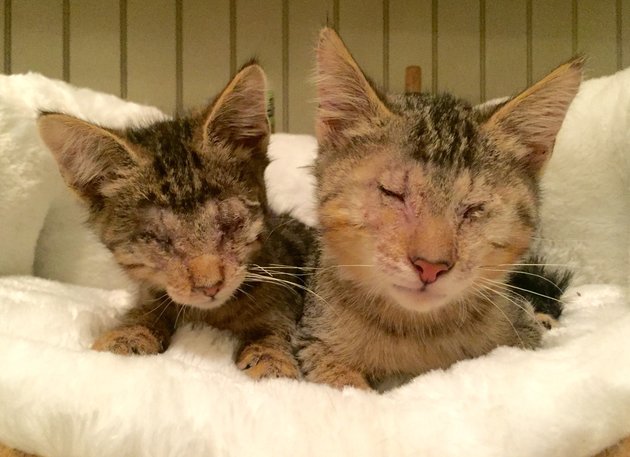 Sherry Stewart
After their surgeries, each of the cats were having trouble adjusting to their new life in the dark.
"Helen was so sweet but so distressed in her cat kennel," Sherry Stewart, a volunteer at Faithful Friends who has fostered over 80 animals, told The Huffington Post. "I knew I could at least give her a temporary place to call home where she could recover and learn how to transition to life without sight."
Stewart also brought in Bruce and Willis who, compared to Helen, were having even a harder time adjusting. She set up a big playpen in the house she shares with two rescue pit bulls, Alfie and Frankie, and took all three kitties home.
She didn't expect the cats to take to the Pitt Bulls as quickly as they did! She noticed an immediate difference in their mood and recovery.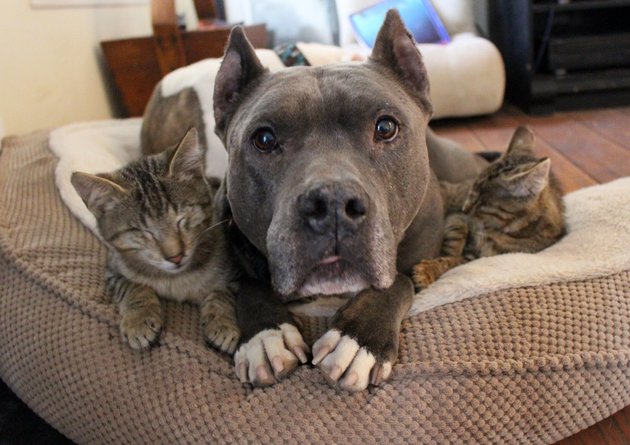 Sherry Stewart
"They kind of act like surrogate moms," Stewart said. "They seemed to have sensed they need little extra TLC."
Alfie, who is gray with pointed ears, was discovered in 2012, locked in a shed and almost starved to death. Alfie was also in terrible condition and was scheduled to be put down, but Stewart decided to take him and nurse him back to health.
The nurturing personalities of the dogs has helped other foster animals Stewart has brought home recover and eventually find homes. The same has been happening for Helen, Bruce, and Willis.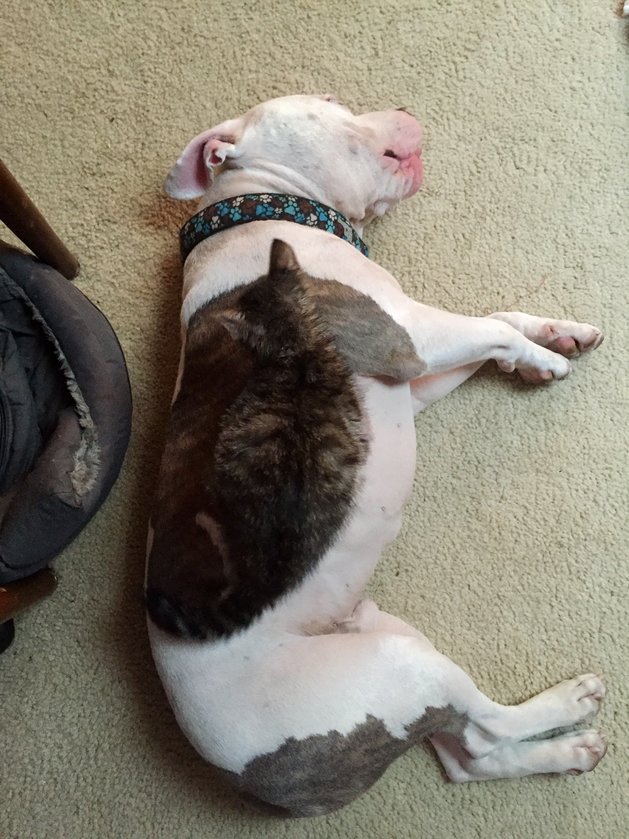 Sherry Stewart
The cats, each scared and unwilling to venture out at first, have now started exploring the home with the dogs guarding them at every turn. They run and play on the stairs and even hop into Stewart's bed to snuggle!
Another foster cat, named Hubble, has even been brought in and is thriving in this calm and loving environment.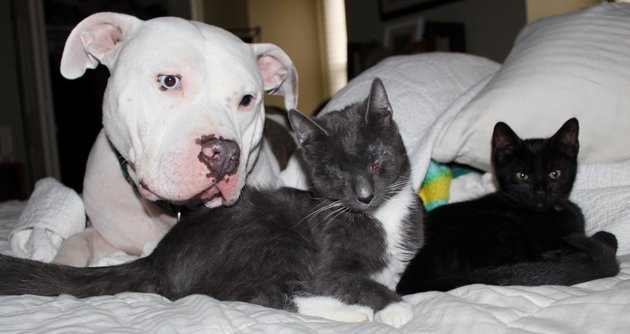 Sherry Stewart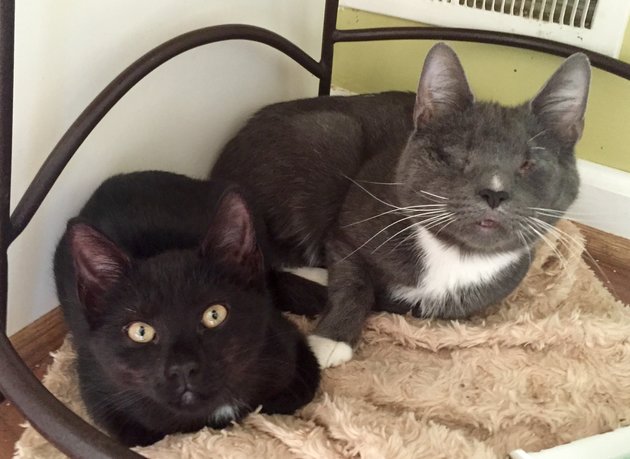 Sherry Stewart
All three cats are still waiting for a forever home, but thanks to Stewart and her two lovely dogs, they have returned slowly back to their old selves, and are ready to love again!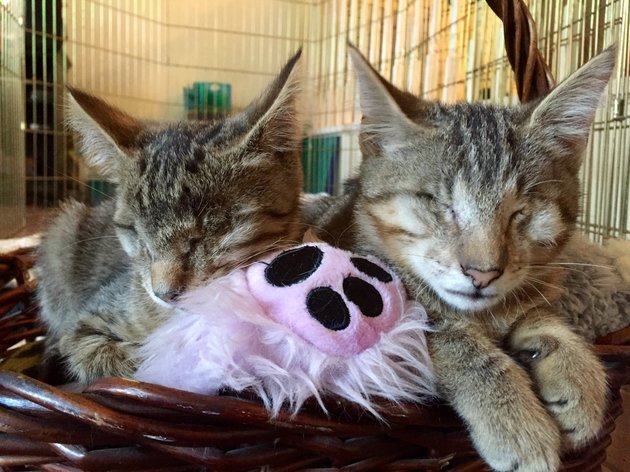 Sherry Stewart
If interested in adopting these fur balls, check out Faithful Friends for adoption details.
Animals never cease to amaze me. Again, love and kindess knows no species.
Share if this story warmed your heart. :)
LIKE US!
Comments
comments powered by

Disqus
LIKE US ON FACEBOOK!