Stray kitten follows house cat home and now he's part of the family!
A homeless kitten surprised a family when he walked into their house while following their cat, Milo.
Now the two are totally inseparable!
Milo, their ginger tabby, walked into his family's home and brought a new friend. This tiny gray kitten was very attached to Milo since the beginning.
"(Milo's) been helping me nurse it since," reddit user OmgItsDaMexi said.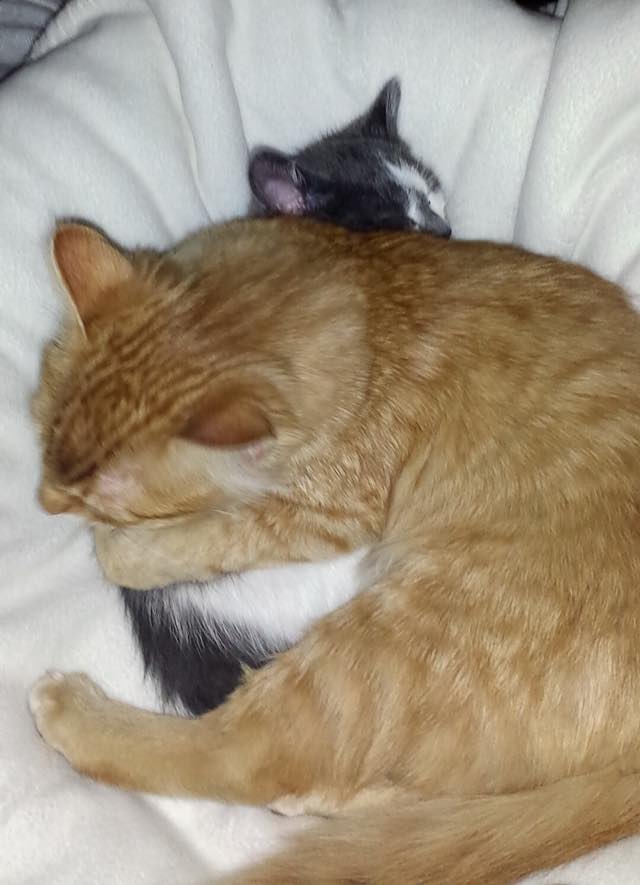 The family later found out that the kitten was abandoned by a family who couldn't afford him. So, the little guy was adopted into their loving home!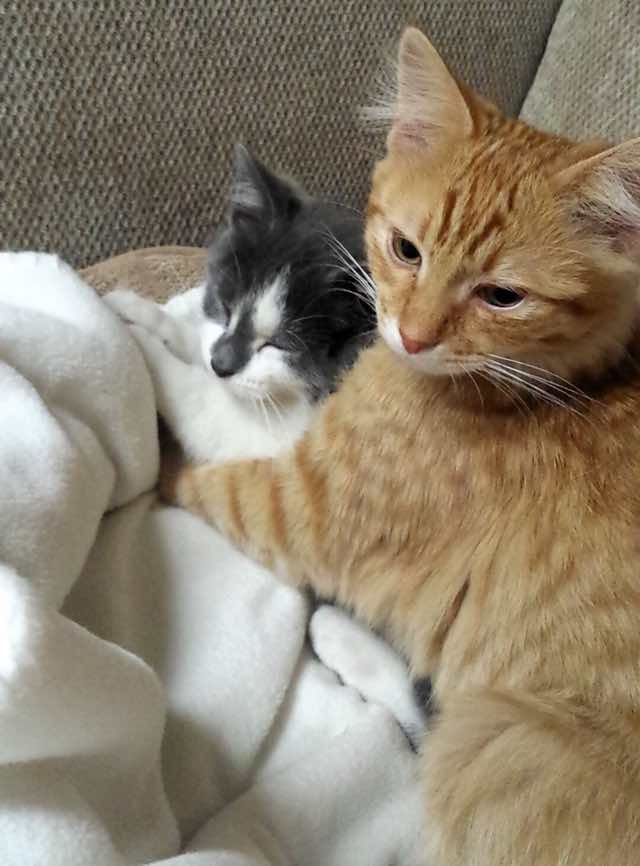 "They love chasing each other around all the time and keeping each other busy. Plenty of grooming and cuddling during nap times too!"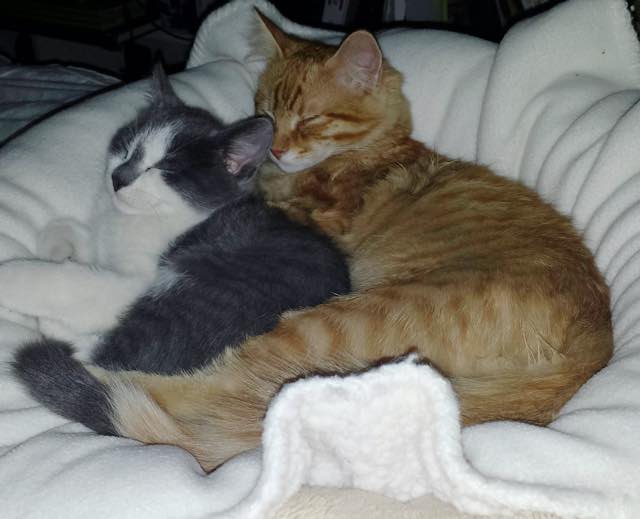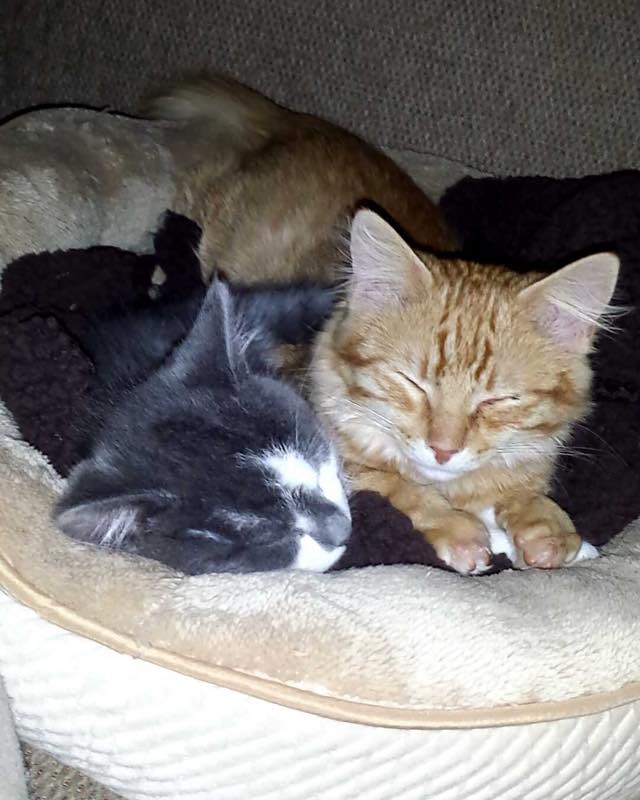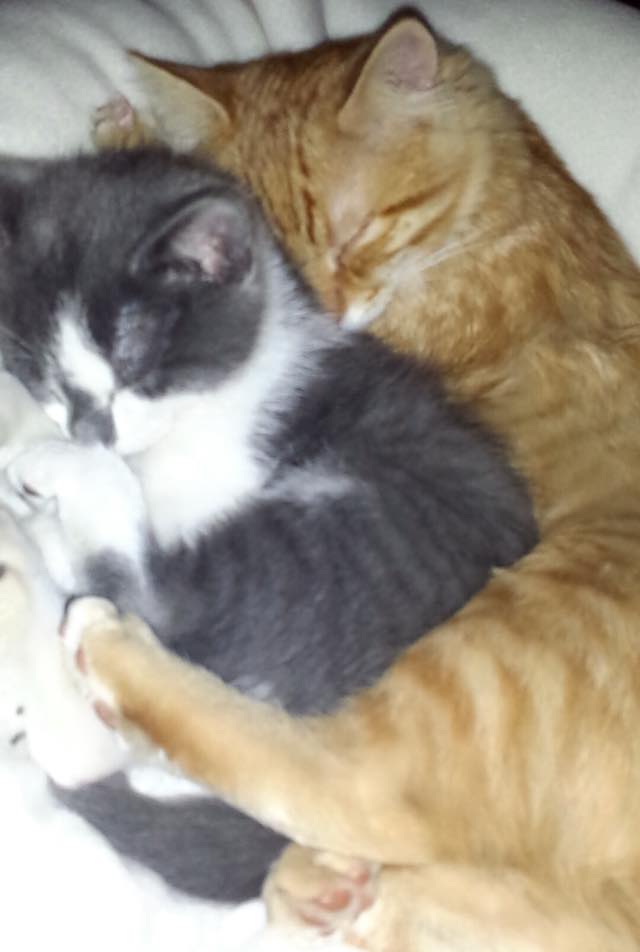 We think Milo brought this kitten home with him, because he wanted a little brother!
Now these two can grow old together in a loving home. :)
via love meow
LIKE US!
Comments
comments powered by

Disqus
LIKE US ON FACEBOOK!