Curious cheetah finds a photographer and adorably nibbles on his toes!
Kim Wolhuter, 57, was in Mashatu Game Reserve, Botswana, when the curious young animal approached him.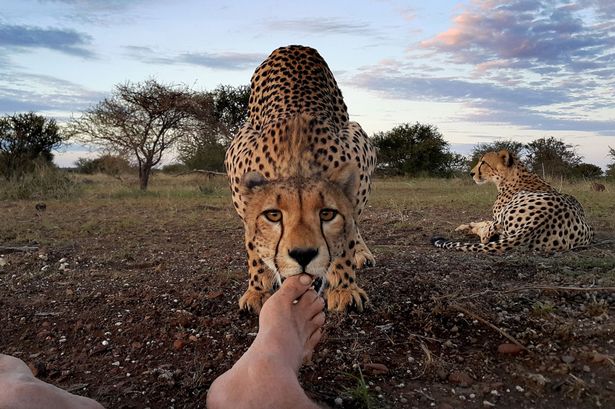 Kim Wolhunter
He was snapping photos of a mother and her cubs when one of her cubs decided to investigate this strange creature.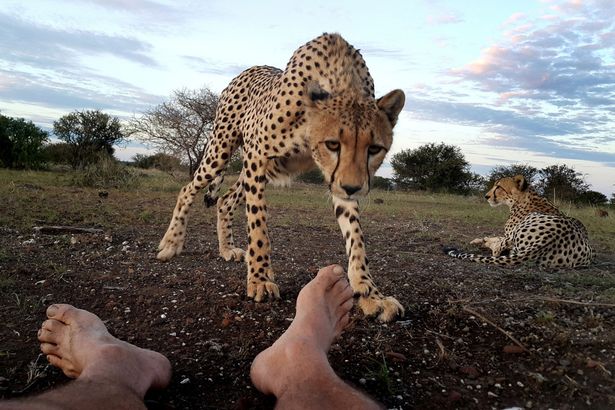 Kim Wolhunter
Kim said: "The mum and her cubs were close by and I had spent some time filming them."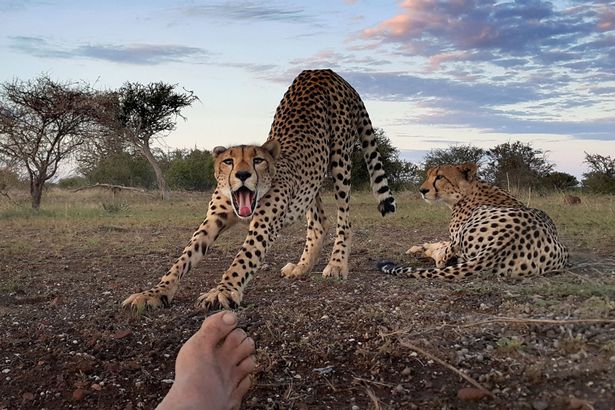 Kim Wolhunter
"The female cub was a lot more curious than her brothers, so approached me as I was lying on the ground taking shots. When she got really close to me and near to my foot, I thought she was going to swat it, but instead she had a lick and a nibble."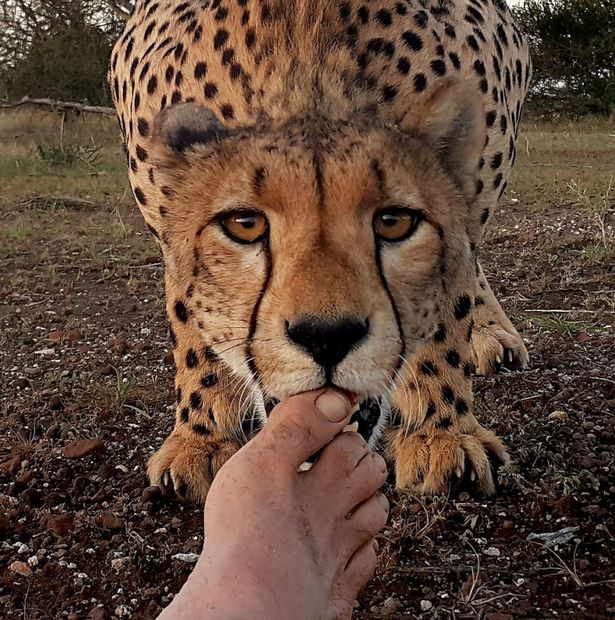 Kim Wolhunter
"It hurt slightly, so I pulled my foot away, but she seemed to know to nibble gently. After all, a good bite would have gotten a very bad reaction from me.
She seemed to be testing me like a domestic cat would do with its owner. At no stage was I concerned, there was nothing threatening in her behaviour.
She was curious and trusting, so it was important that I conveyed the same feelings and be as confident as possible in what I was doing."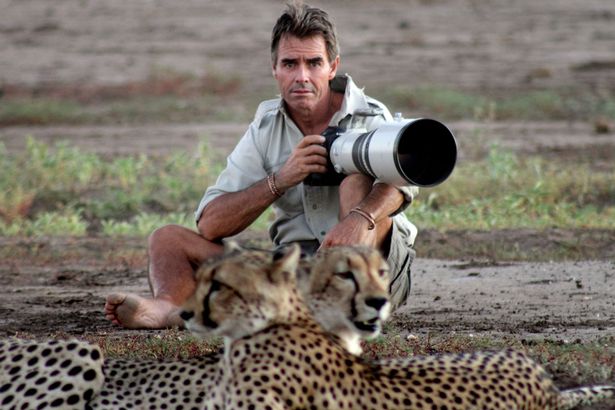 Kim Wolhunter
Kim got great shots and walked away with all of his toes!
This is the only way to "shoot" animals. :)
via mirror
LIKE US!
Comments
comments powered by

Disqus
LIKE US ON FACEBOOK!