DIY cat water fountain
Many cats love to drink running water... and many cat owners realize this when their fur friends decide to drink from a dripping faucet rather than their water bowl.
This reddit user decided to build his very own cat watter fountain!
"I recycled a water pump from a broken fish filter. Borrowed a tube of silicone from work. Bought two porcelain bowls for 15 dollars."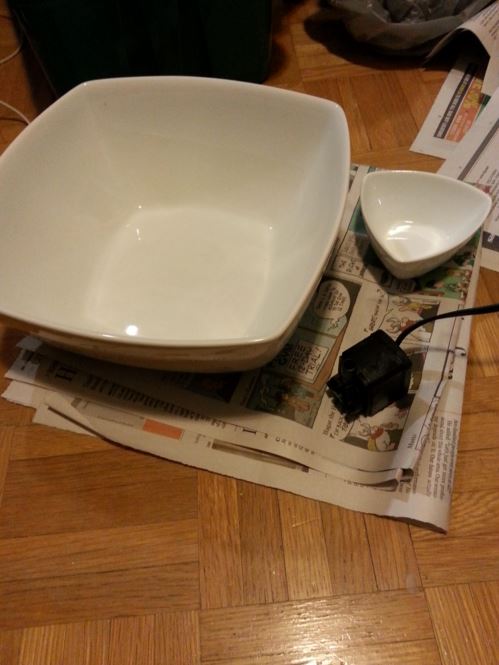 "I silconed the dish on an angle. I used the toilet roll to steady it for drying."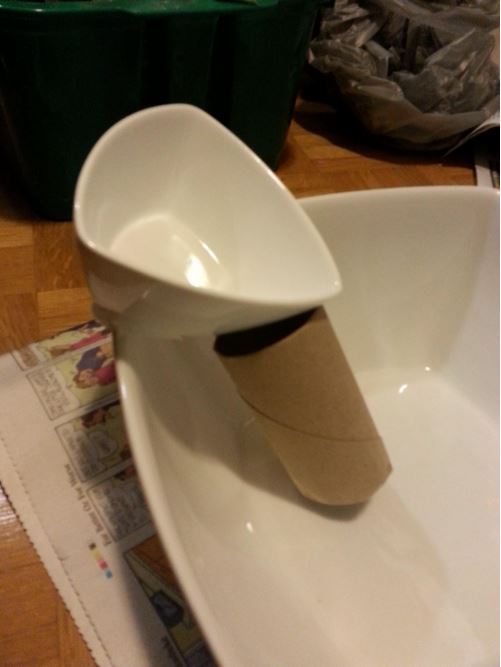 "I took a gravel vaccum and cut the tube to the length I needed. (sorry mom..)"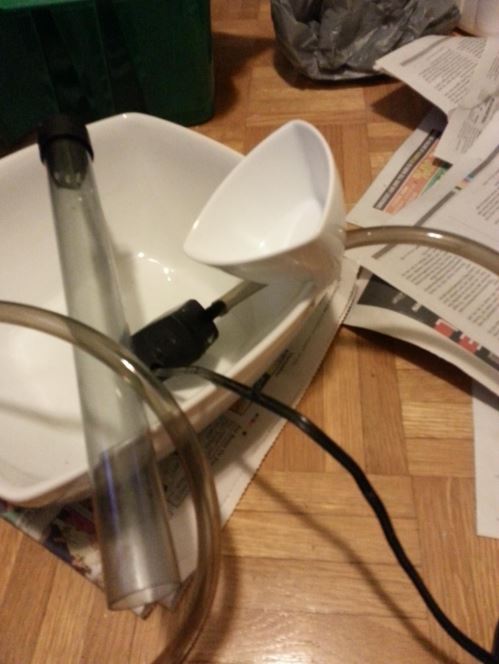 "I fed the tube through the space between the two bowls and attached it to the pump."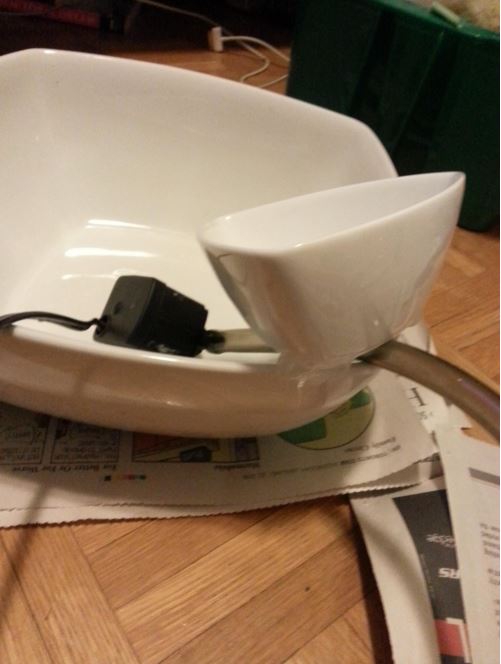 "This was a bit tricky. I bent the tube to angle it down the bowl and clamped it for drying. The tube kept popping up and made a bit of a mess. Once the silicone became gummy, I peeled off any extra silicone on the bowl."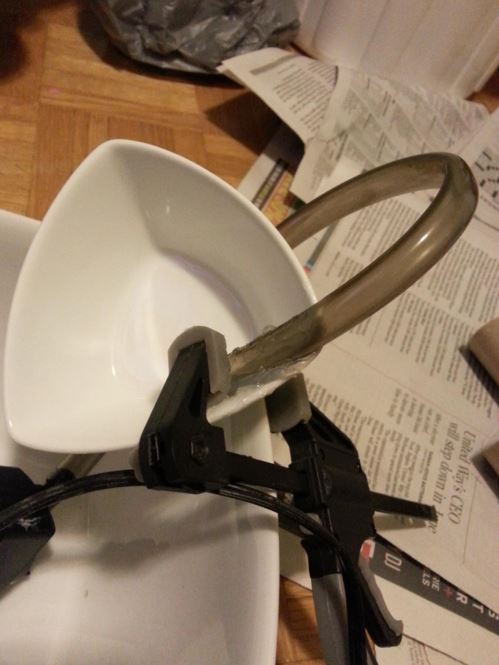 "The pump was so powerful, I turned it on and it sprayed everywhere. So I just adjusted the tube to make the flow slower."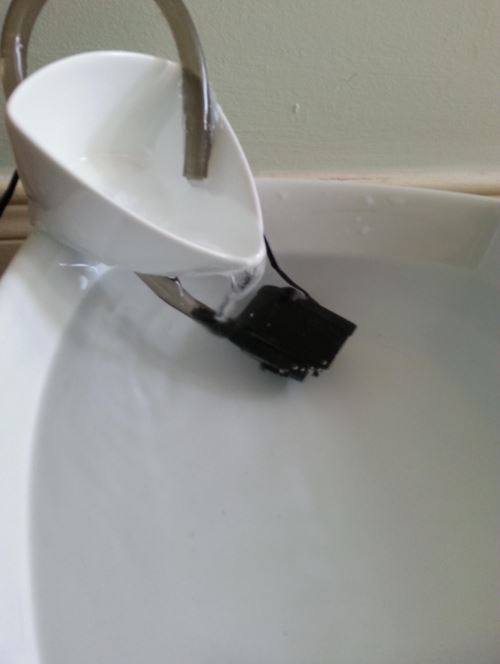 "Tada! Crush likes it :)"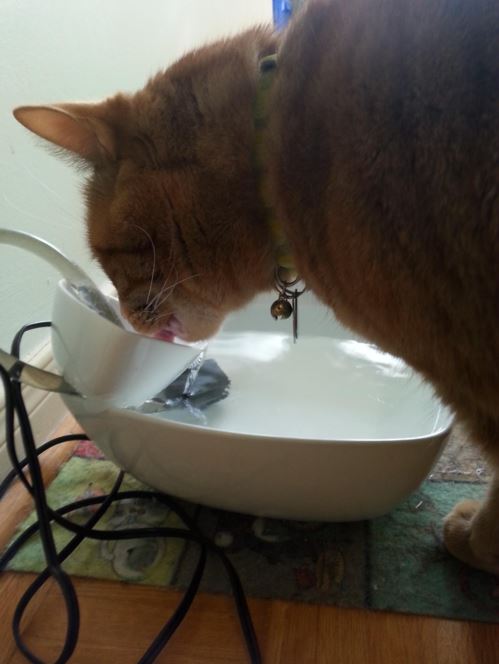 "No more drinking from the sink and getting mohawks."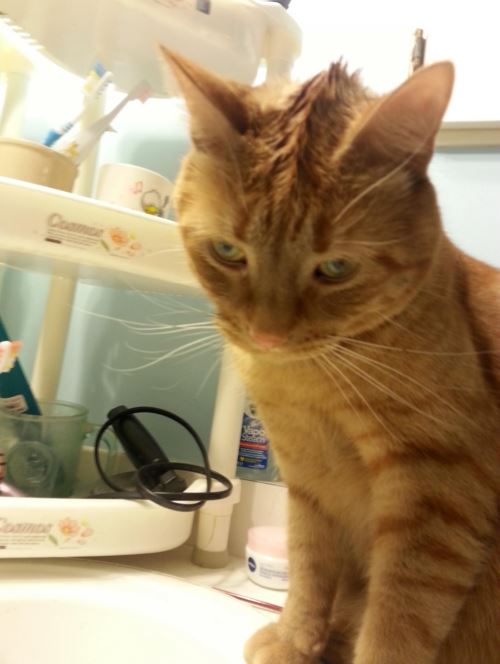 Pretty neat!
I however do not have the skills to make such a fountain with my clumsy hands, so, I'll stick to bowls and a dripping faucet.
via imgur
LIKE US!
Comments
comments powered by

Disqus
LIKE US ON FACEBOOK!