They got a new kitten, and the older cat is not too happy about it
The look of betrayal...
"We got a new kitten, and one of our older cats is not happy about the situation," failedwittyreference shared on reddit.
WHAT.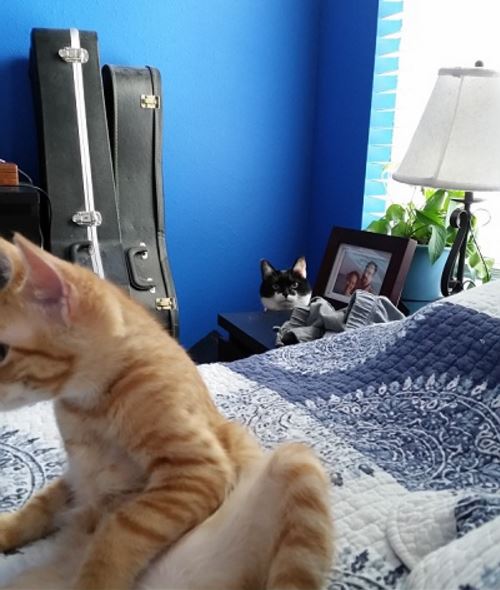 HAVE.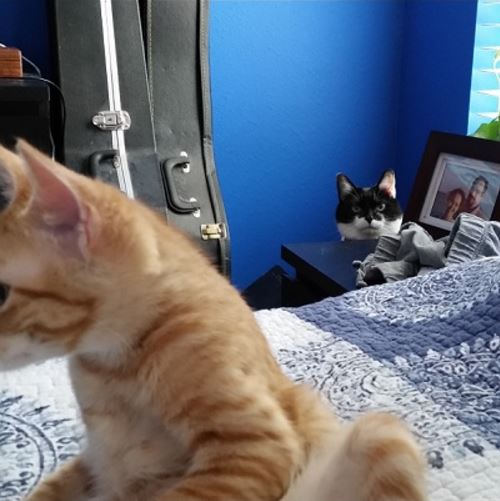 YOU.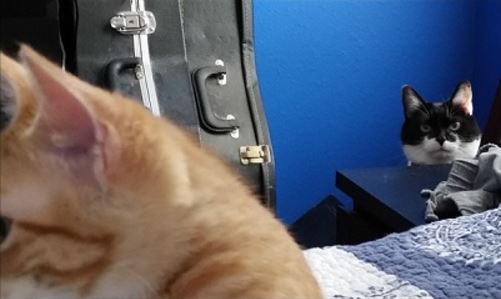 DONE.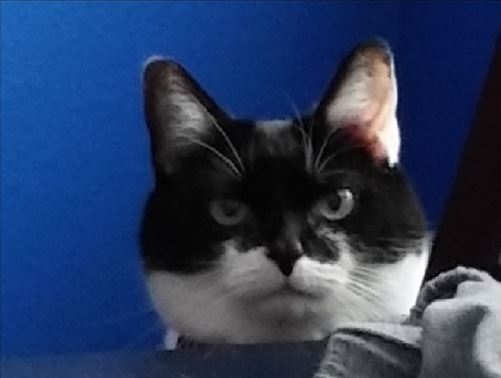 LOL!
Don't worry, there's a happy ending :)
"We kept them separate at first, let them sleep on towels, then switched the towels to the opposite rooms so they could get used to the smell first. Then some sniffing under a doorway (with a bit of hissing at first) was done. We tried a babygate to keep the kitten out of the main bedroom where the old girls sleep, but that didn't work at all. After they could tolerate the sight of each other, we slowly fed them closer to each other, and gave them extra treats when they would tolerate each other.
TLDR: In the end, food solved our problems. :)"
LIKE US!
Comments
comments powered by

Disqus
LIKE US ON FACEBOOK!