World's greatest paintings given super awesome cat makeovers
Now THIS iz art... such beauty and elegance... purrfection.
This human Russian artist, Svetlana Petrova, haz done some amazing work. She waz inspired to include her tabby Zarathustra in her work after sinking into depression following her mother's death.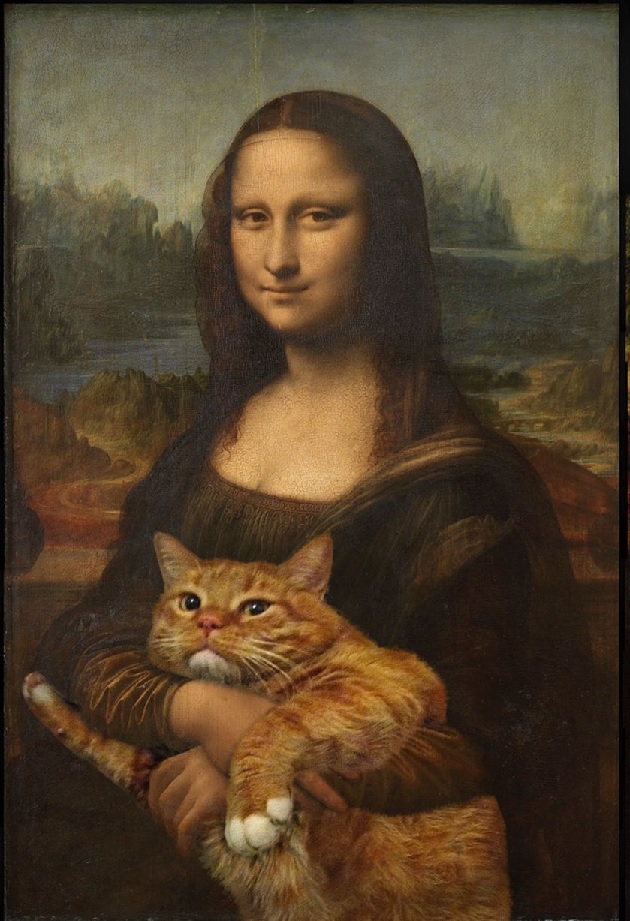 "I got horrible depression after her death and for two years I was unable to do something creative. By chance a friend asked me 'why don't you make an art project with your cat because he's so funny'.
"I've had cats before and included them in my work, like playing in theatre shows and I've made costumes for them. But I thought, 'What can I do with Zarathustra, because my mother spoilt him and he's so fat'."
"Zarathustra likes posing and is a really intelligent cat. He likes to lie on his back and make strange faces like he's speaking with somebody, so I began to take photos of him and inserted them into paintings."
Zarathustra now takes part in regular photoshoots and has hiz own private sessions with a professional photographer.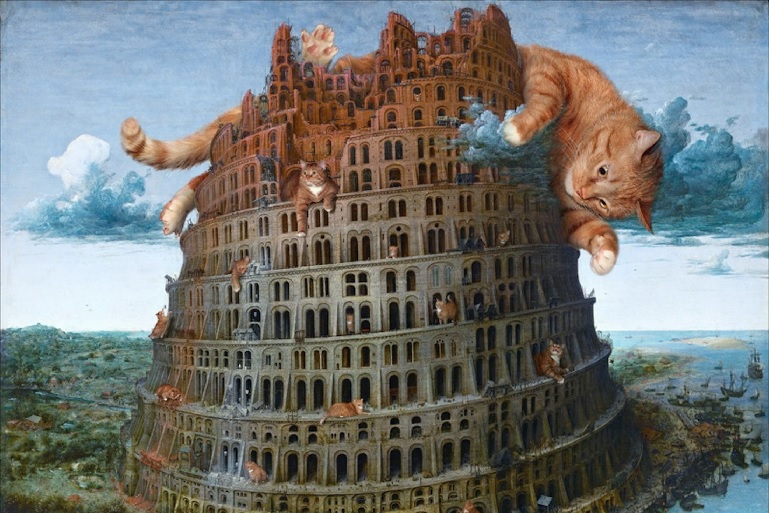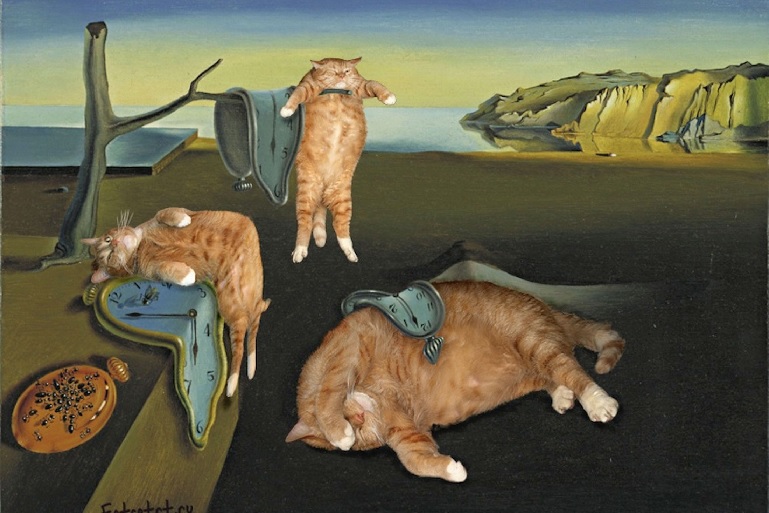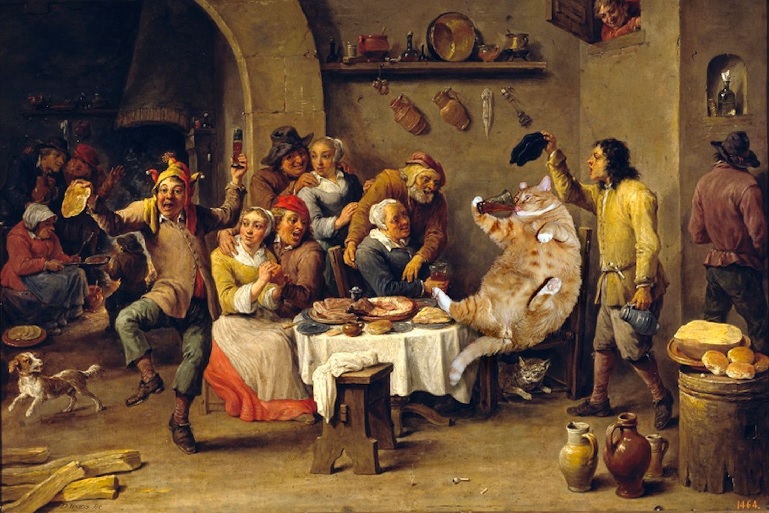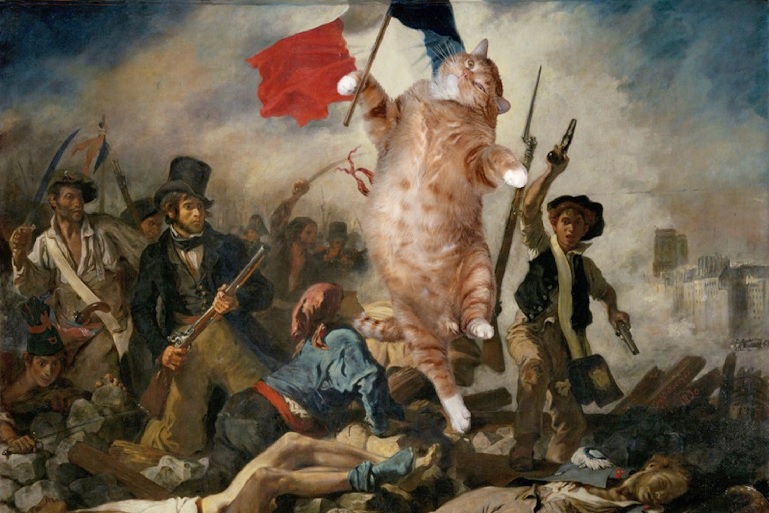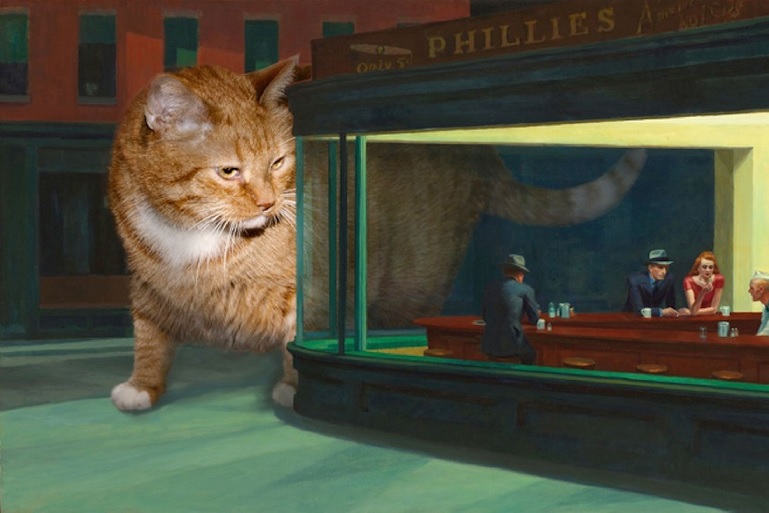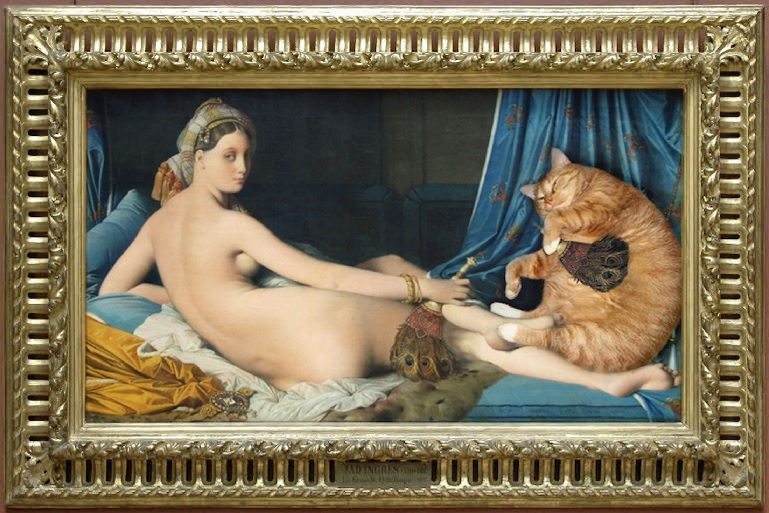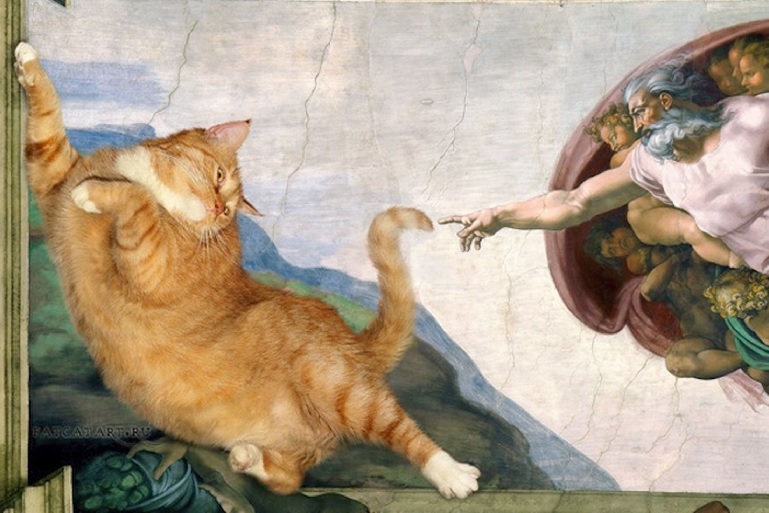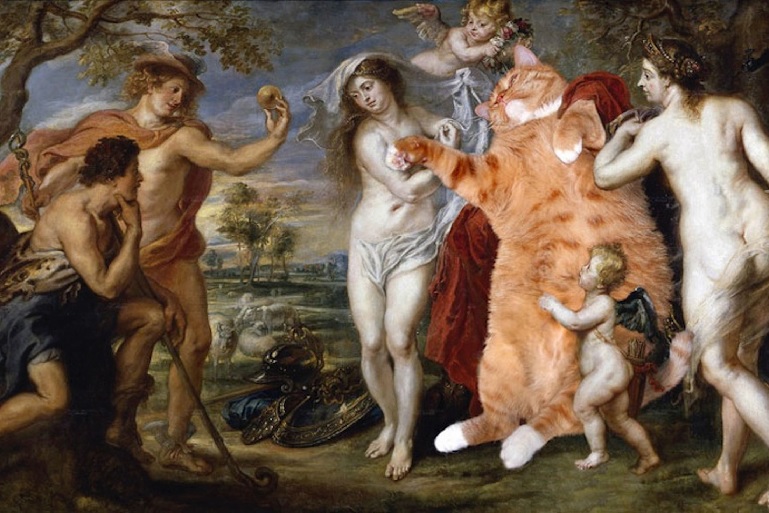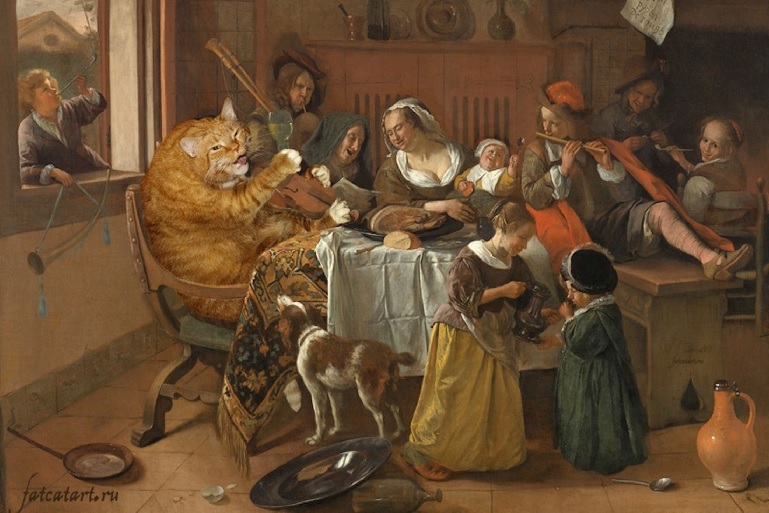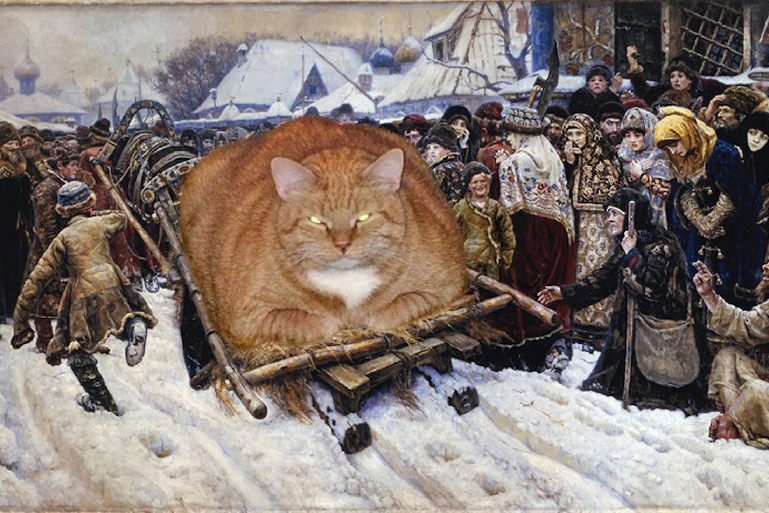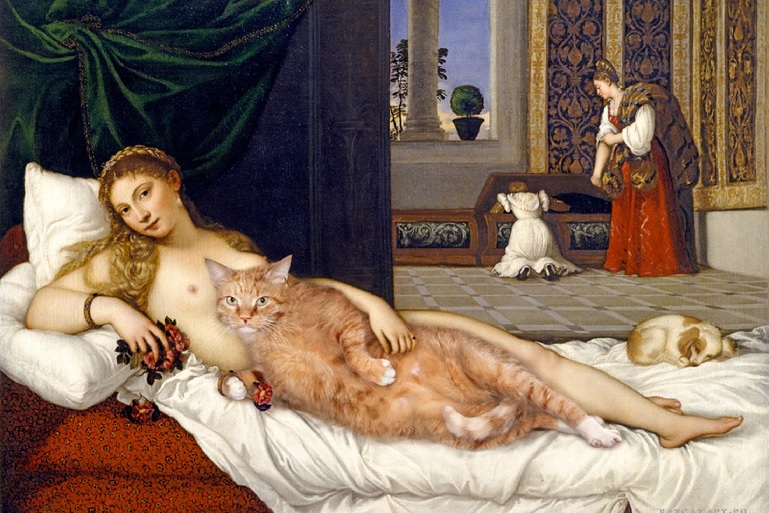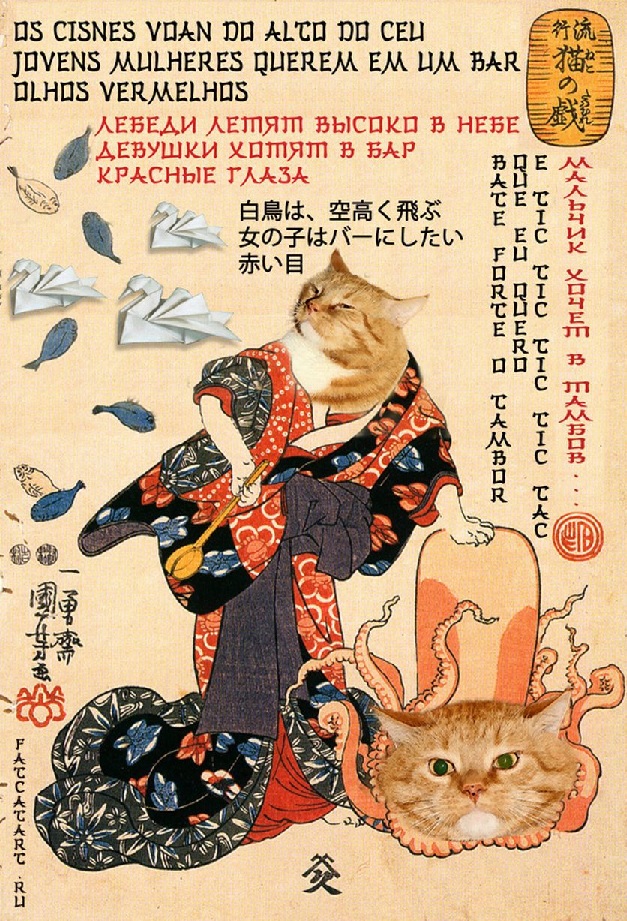 The pictures haz been doing awesome and they haz massed a huge following on the human's website here.
Over 75,000 people iz expected to attend the exhibition of this awesome cat's face in Oxfordshire.
Source: Mirror
LIKE US!
Comments
comments powered by

Disqus
LIKE US ON FACEBOOK!