Cat comforts his dying friend until her very last breath
Wesley T. Monkey is no ordinary cat. He's very special and has a bond with all the animals at the Indraloka Animal Sanctuary.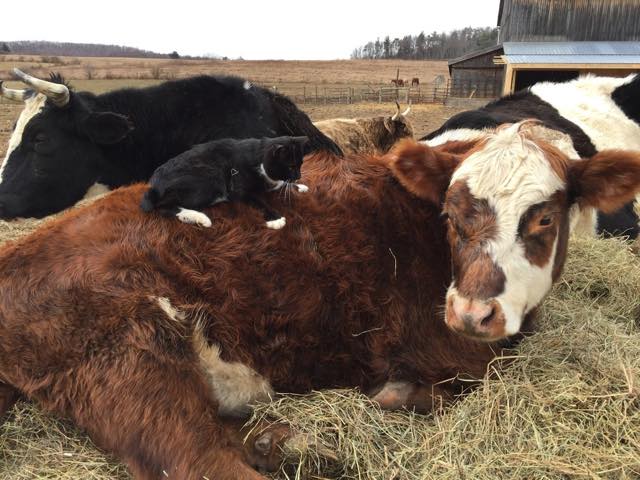 The sanctuary is a forever home to farm animals that have no other place to go. The sanctuary also houses nearly 100 cats, and Wesley, by far, is the most popular among staff and residents.
"All the other animals love him," Lahiri told The Dodo. "He's really just very popular. I don't know how to put it any other way."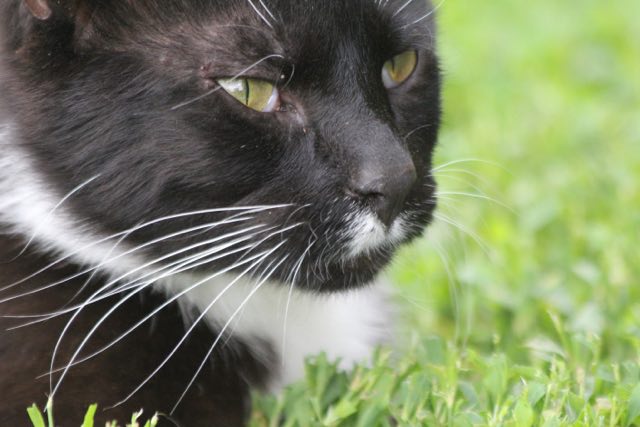 "While many of our cats have no compunction about jumping onto the lap, or even shoulders, of visitors, Wesley T. Monkey doesn't stop there! On a daily basis, Wesley can be spotted riding a sheep or a pig, sunbathing on top of a dozing cow, or even sleeping curled up against a chicken friend," the sanctuary wrote on their blog.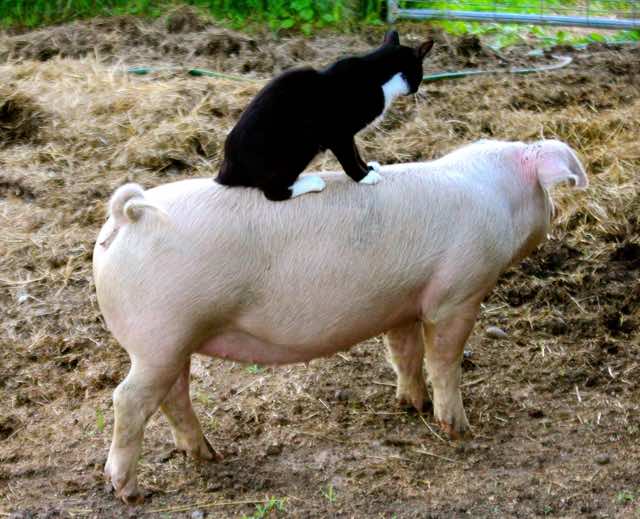 He offers comfort, purrs, and companionship to everyone who crosses his path. He's a little angel.
He's loyal to all of his friends, and when one of his besties, Penny the cow, passed away from natural causes, Wesley was there for her.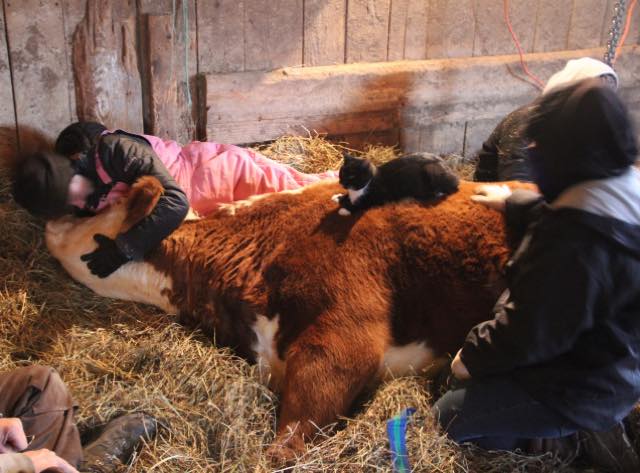 Wesley climbed on top of her and remained with her, purring and comforting until her very last breath.
The love and kindess he shows to everyone, is something we humans should recognize and learn from.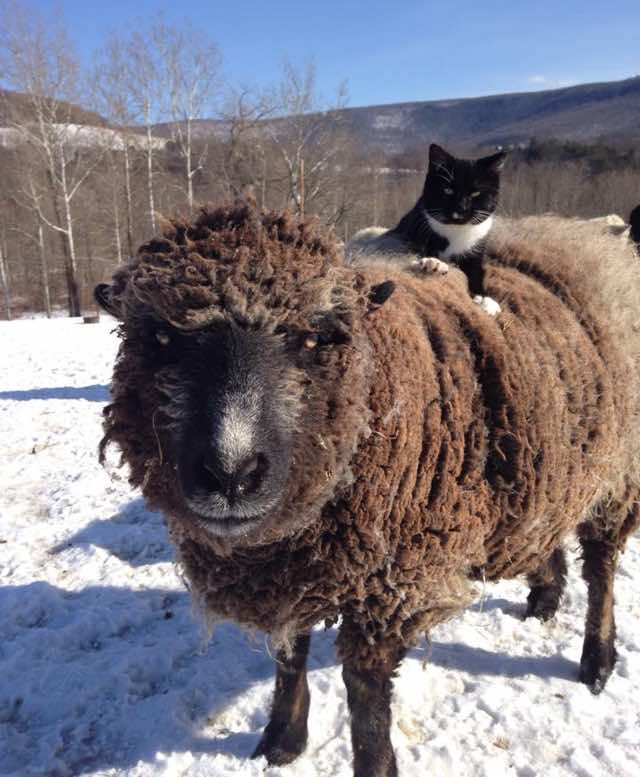 Wesley continues to befriend every new animal he meets, and even has managed to befriend the geese, which according to the sanctuary, don't really like anyone... but Wesley.
Good for you Wesley. We hope you spread kindess and love for the rest of your nine lives.
LIKE US!
Comments
comments powered by

Disqus
LIKE US ON FACEBOOK!