This photoshop battle of this happy kitty is why we love the internet (Gallery)
Oh, internet... you never disappoint.
If you've ever been on the wonderful world of reddit, you've most likely come across the subreddit of Photoshop Battles.
It's glorious. Today, we see the hilarious altered photos of this kitty enjoying the sun.
Enjoy some of our favorites.
Original Image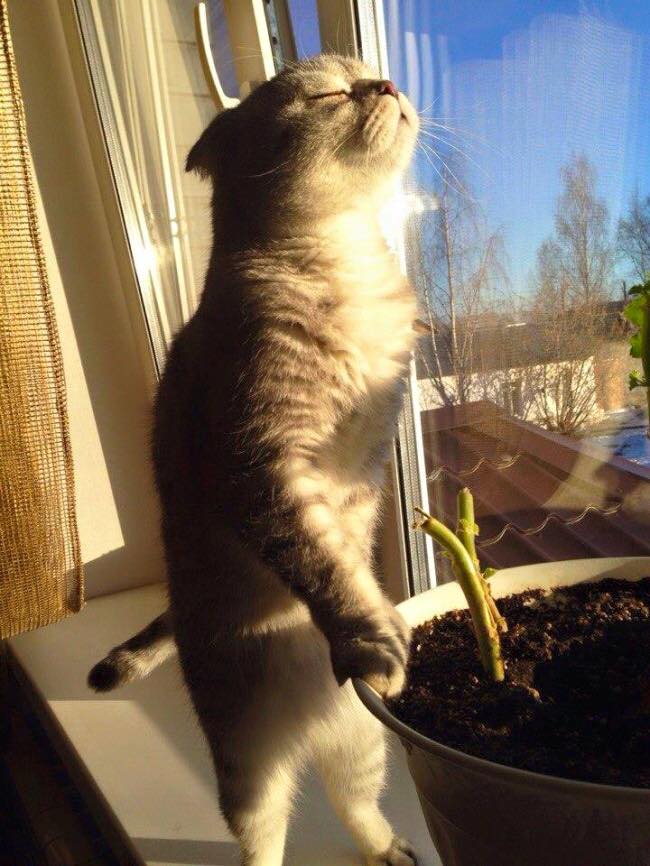 1. A cat's heart is a deep litter box of secrets
2. Space cat
3. Praise it
4. He finally bought the boat
5. Getting your ears cleaned
6. When dinner smells soooo good
7. Interesting casting choice for Disney's Lady and the Tramp
8. Noble kitty
9. For defending the country from the rodent invasion
10. Family trip to the beach
See more of the battle on reddit!
LIKE US!
Comments
comments powered by

Disqus
LIKE US ON FACEBOOK!