His neighbor moved and abandoned his cat in the dead of winter. But then THIS happened!
People who abandon pets like this just make me sick. I'll never understand the lack of compassion people can show towards animals and each other.
That being said, there are always more good people out there than not, and this man stepped up to restore our faith in humanity.
"Neighbor moved and abandoned his poor cat in the dead of winter. I found him huddled for warmth in the cat shelter I built," reddit user Justin wrote.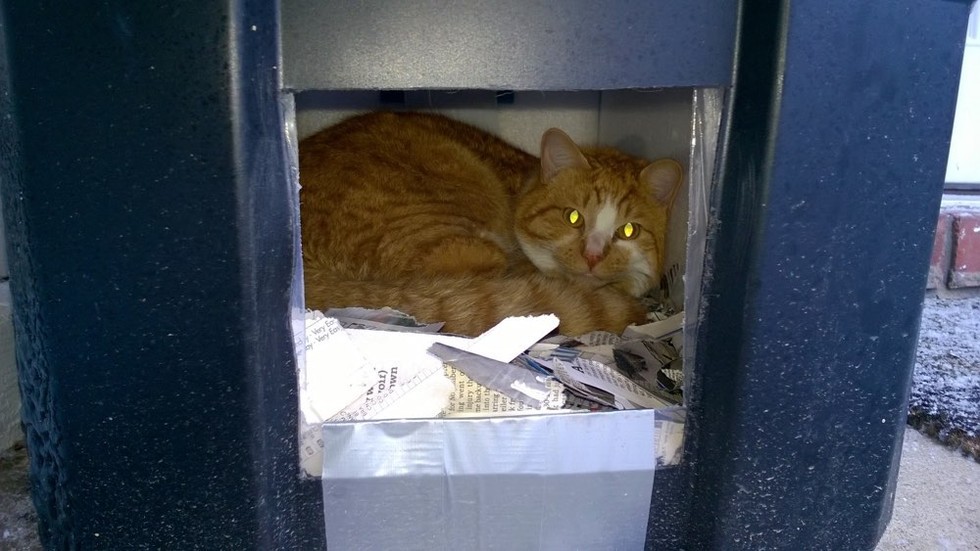 As a volunteer of Berea Animal Rescue Friends, a no-kill shelter located in Berea, Ohio, Justin has a big heart for animals and is owned by 6 cats. He saw his neighbor's cat wandering around outside all night long, probably searching for his owner. Apparently his neighbors got the cat when he was a cute little kitten, and as he got older, they didn't want him around anymore. (My anger is boiling to the top of my head right now... I actually had to take a break and breathe while typing this.)
That's when he built the poor little guy a shelter.
"It's basically two rubbermaid containers one inside the other, and there is insulation in between the two along with some newspaper inside for him to lay on. Blankets and things are actually not good for shelters, they get wet and freeze and actually pull heat away from kitty. A heated blanket, straw, or newspaper is best."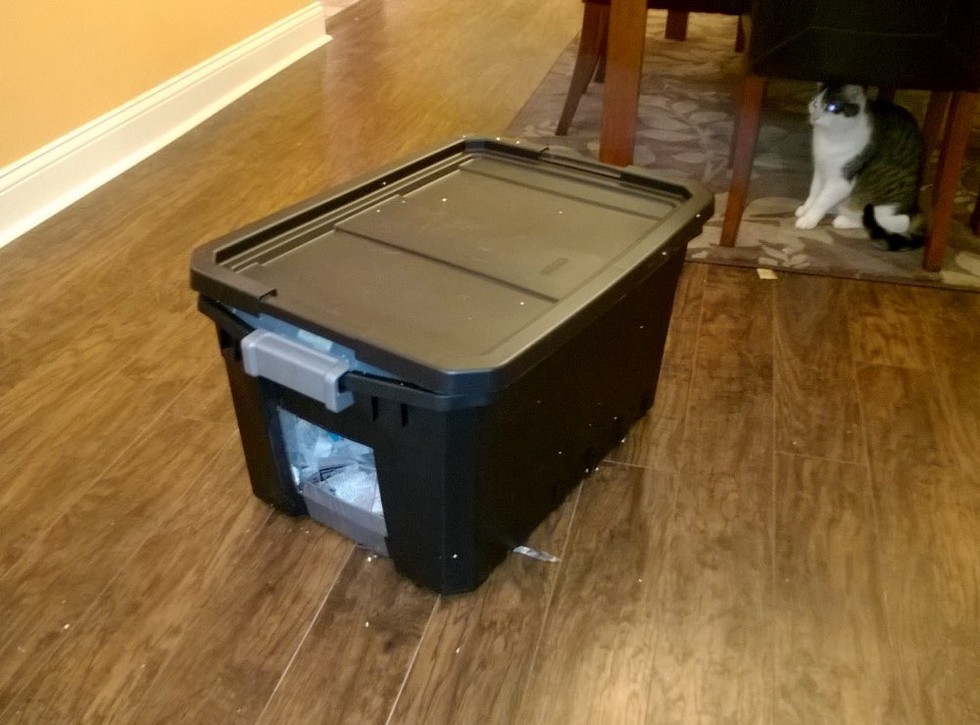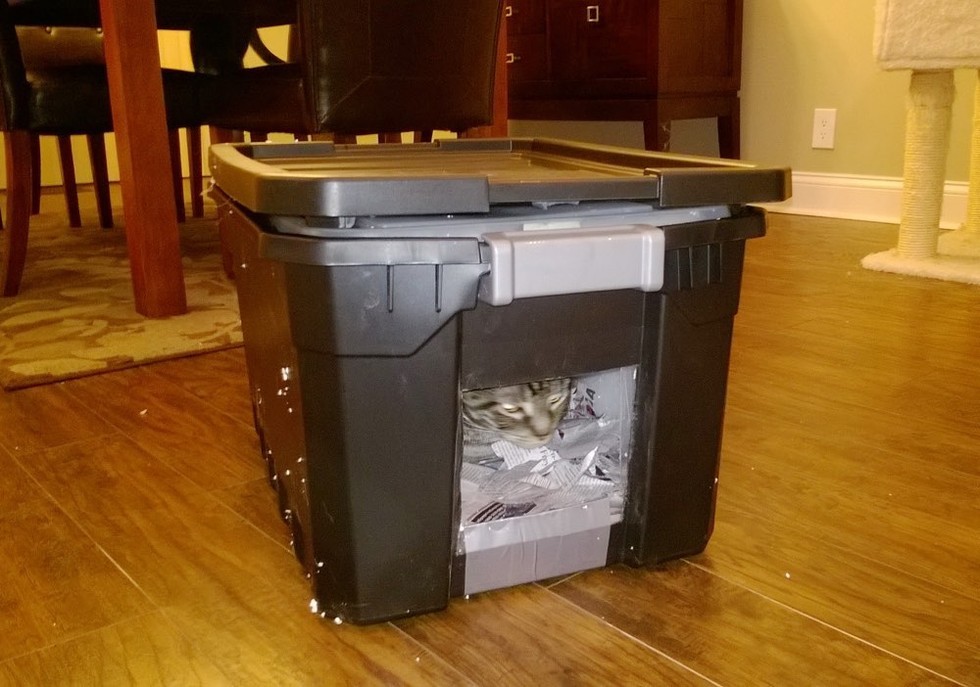 After his neighbor moved, Justin began giving the cat food and water, and hoped he would use the shelter to stay warm.
Then one day, it happened. The kitty made himself at home in Justin's shelter!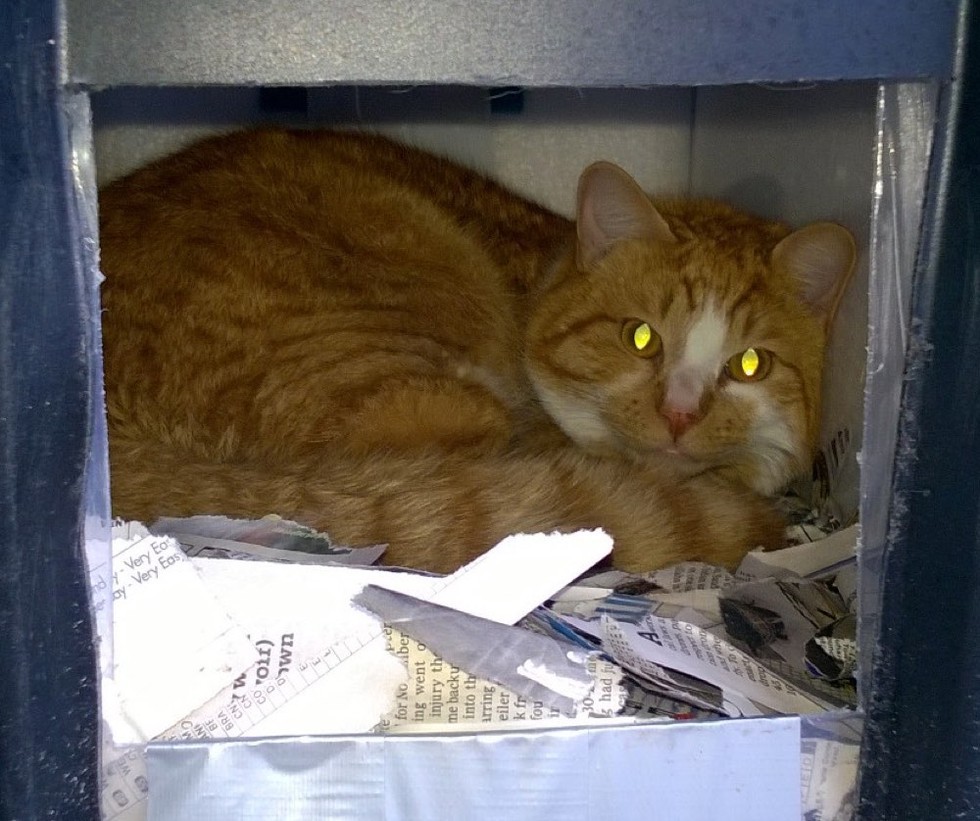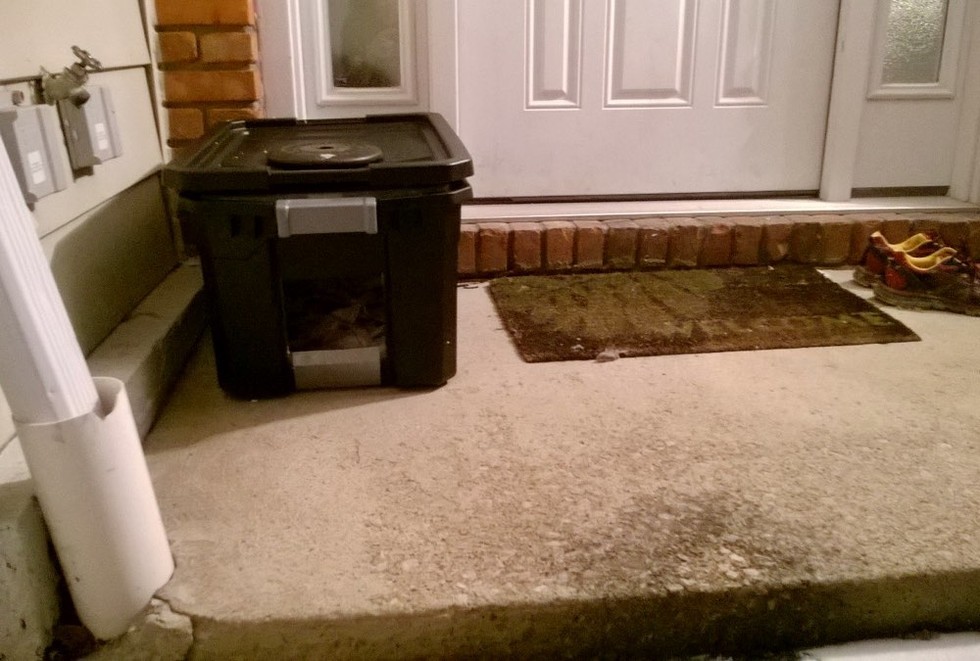 Justin named him Waffles, and shared his story on reddit. Since he already had 6 cats, his house was already pretty filled with fur balls. But what happened next was unexpected, as he was swarmed with offers to take the little guy in!
"He's a fluffy boy. He is so friendly too, I had the door open to the car for just a few minutes and when I got in he was just sitting there in the passenger seat, ready to go somewhere," Justin added.
Justin earned Waffles's trust, and Waffles took refuge in Justin's garage while his new human parents, avid cat lovers, came to get him.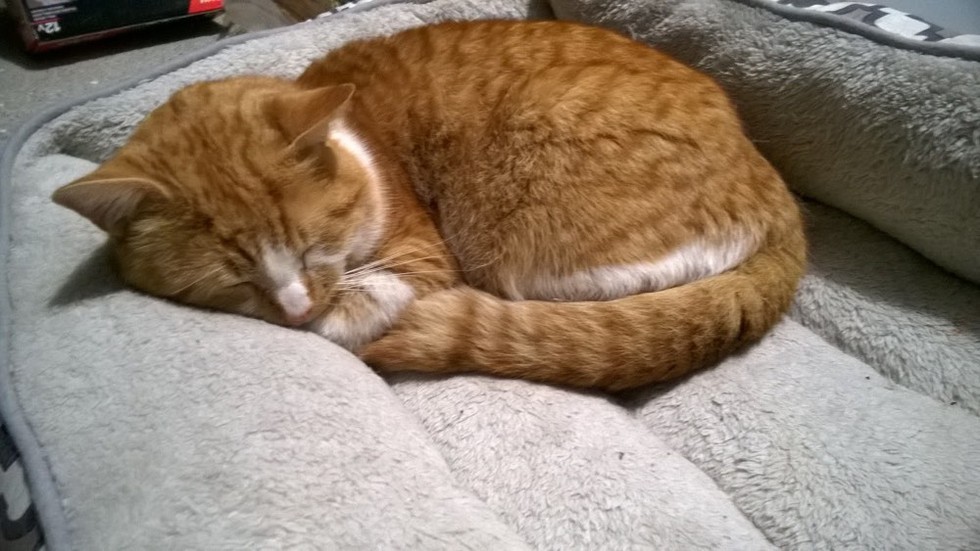 "Waffles was really cold after being outside so long so I gave him a little towel blanket to sleep with."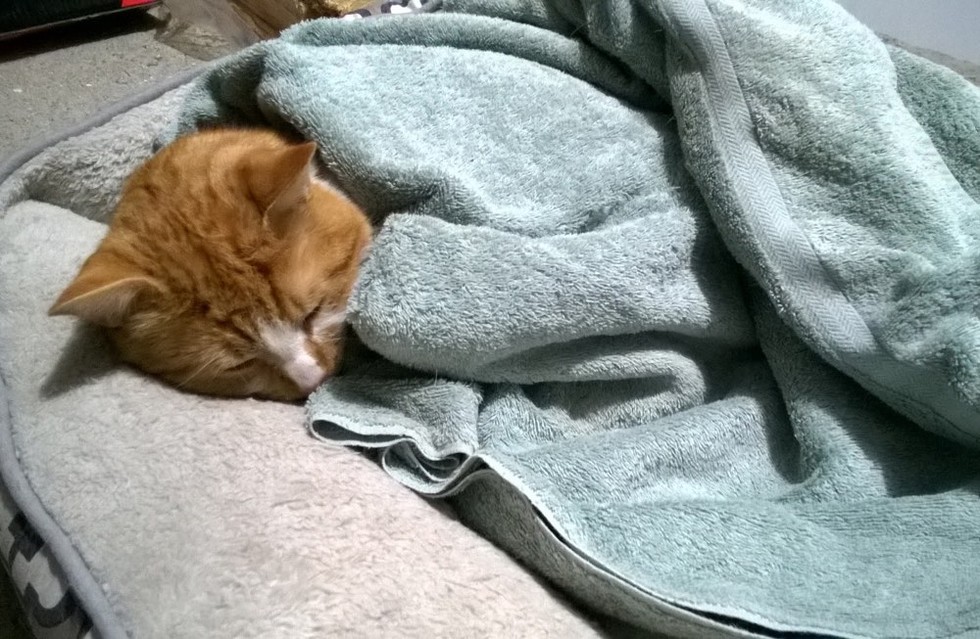 Waffles has been officially adopted! His new home will have lots of kitty playmates and he should be well taken care of!
Waffles finally has his forever home. :)
LIKE US!
Comments
comments powered by

Disqus
LIKE US ON FACEBOOK!