Barney the cemetery cat, who comforted mourners for 20 years, has passed.
RIP, Barney. You will be sadly missed.
This is Barney. Barney lived at St. Sampson's Parish Church cemetery on the island of Guernsey off the coast of England.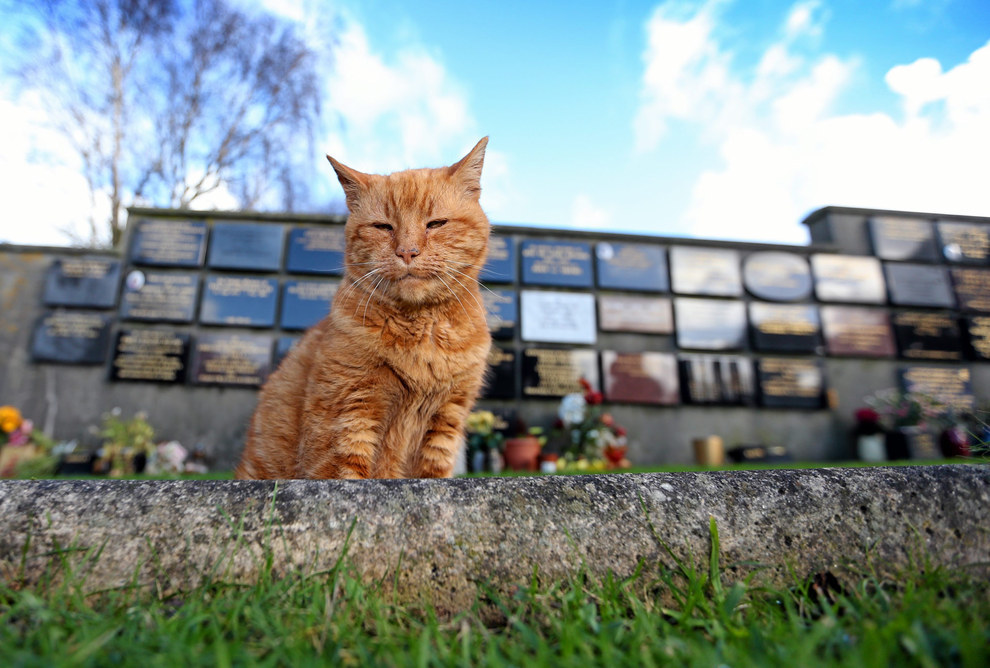 For over 20 years, Barney provided comfort and support to those laying their loved ones to rest.
Sadly, Barney has passed due to old age.
His death led to an outpouring of grief among the church's staff, visitors, and residents of the town.
Alan Curzon, who is responsible for maintaining the cemetery grounds and digging graves, said Barney's passing was like "losing a child".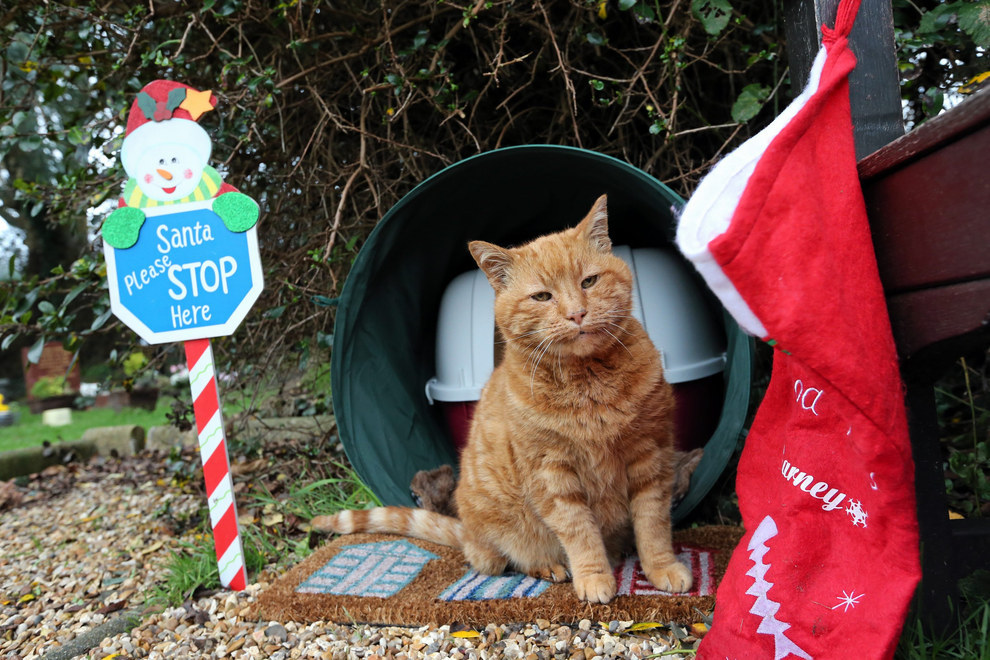 "I started working at the cemetery in 1995 and Barney was born in 1996. His owners lived in the house right next door and they were there for three or four years but then they moved a mile away," Curzon told BuzzFeed News.
"They took Barney with them as you do, but he kept disappearing and coming back to the cemetery and eventually we made a home for him there."
Curzon said people who visited the cemetery had "taken Barney into their hearts".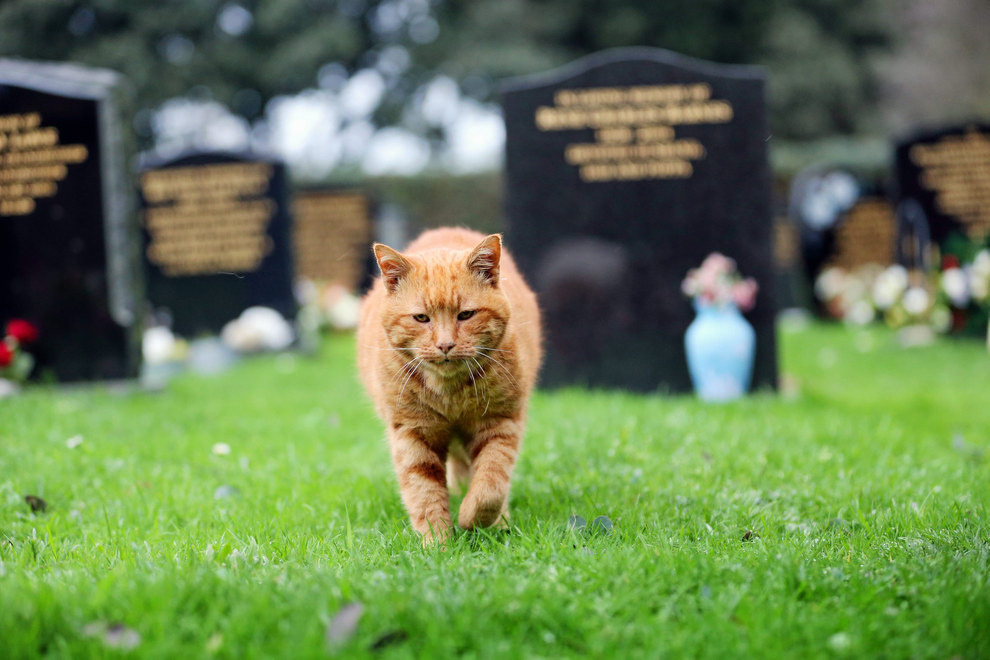 "He was a complete sweetheart, he loved everyone who came through the cemetery. He would wait with me at the gate when we did burials and he would make himself known to the newcomers and he gave a lot of comfort to people. He would rub against their legs as they placed flowers on the graves."
When Barney's death was announced in the local press, hundreds of people paid tribute to him and told of the way he had touched their lives.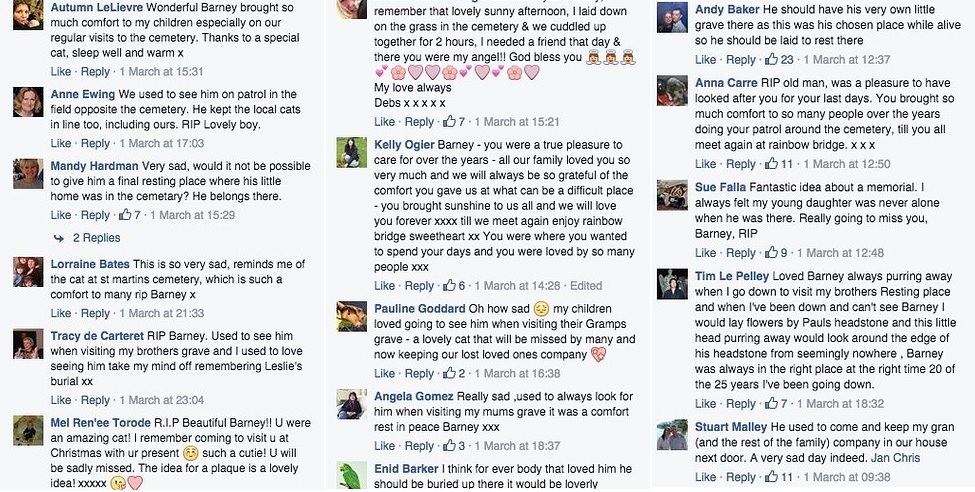 "There were many, many people in the town who loved Barney," Curzon said.
"He wanted for nothing. He had heat pads and hot water bottles. He was a very spoilt and very loved cat and he is going to be really sadly missed."
Curzon said Barney seemed to know when people required comfort.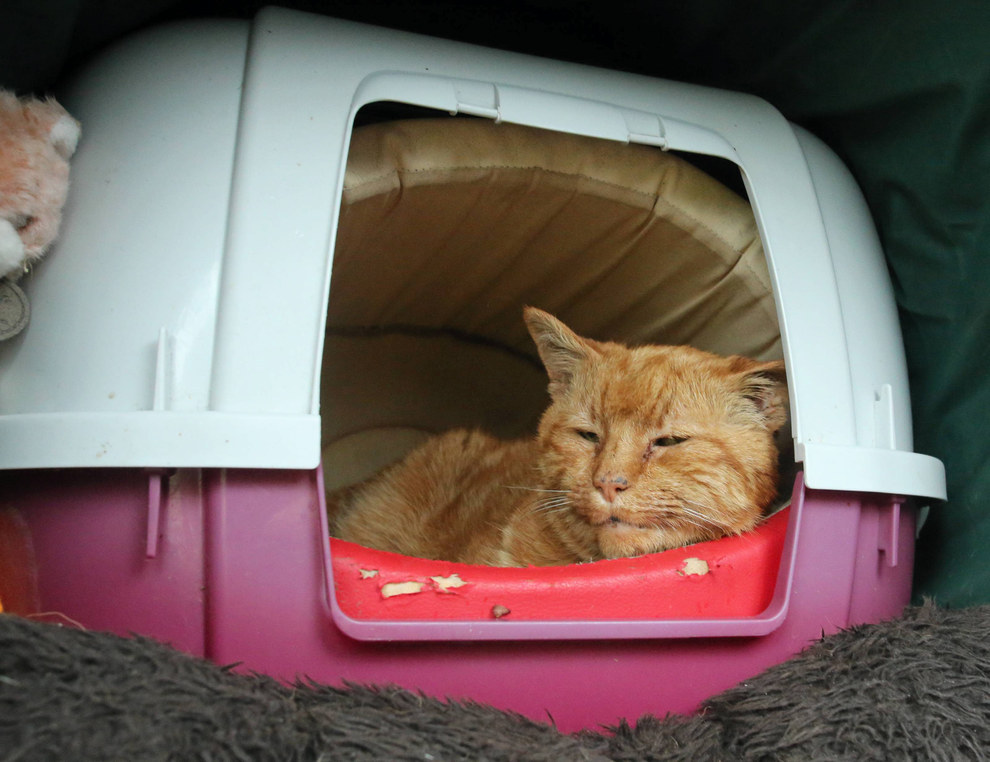 "I've seen him climb on a headstone and rub up against people during burials and help them through a very sad time."
Curzon said Barney had been laid to rest in a special place and a plaque and bench would be placed in the cemetery in tribute to him.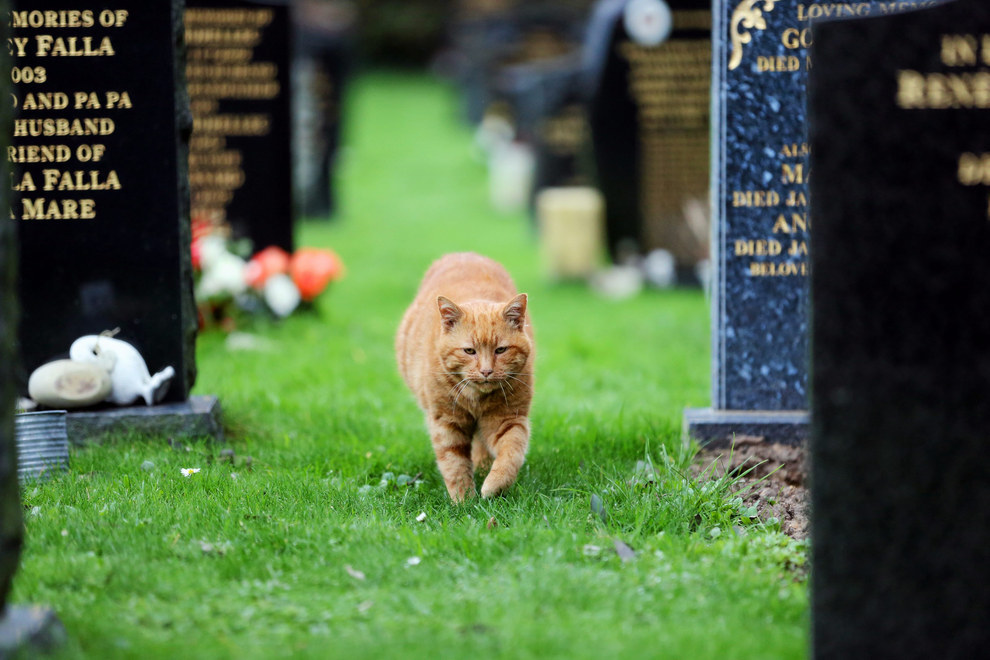 RIP, Barney. We hope and have a feeling that you're watching from above, welcoming newcomers to the other side.
via Buzzfeed
LIKE US!
Comments
comments powered by

Disqus
LIKE US ON FACEBOOK!