Cat survives 8 days in box after accidentally being shipped over 260 miles away from home
Cupcake spent eight days traveling 260 miles in a box full of DVDs. But now she's and sound!
Cupcake the Siamese cat has been reunited with her owner after she was accidentally posted more than 260miles in a box full of DVDs.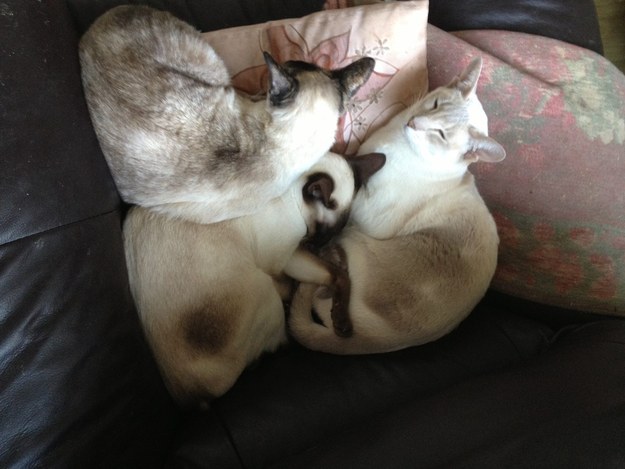 Cupcake was brought to Grove Lodge Vets in West Sussex by the RSPCA last Thursday after a someone bought a DVDs online and discovered a cat packed in with their purchase.
Poor Cupcake was said to be dehydrated and nervous from the eight days she ended up spending in the box. After a trip to the vet, they scanned her to see if she had a microchip, and luckily she did! Thanks to the chip, they were able to reunite her with her owners.
"Everyone was delighted and even more so when we found that the contact details were up to date and we were able to contact her owners straightaway," a spokesperson for Grove Lodge wrote on their website.
"They had been frantically searching for their beloved cat, putting up posters in the local area but not for one second realising that she had been accidentally posted to an address in West Sussex, more than 260 miles away!"
Cupcake's owner Julie Baggott, who has now collected her beloved cat, said it was a "miracle" she had survived.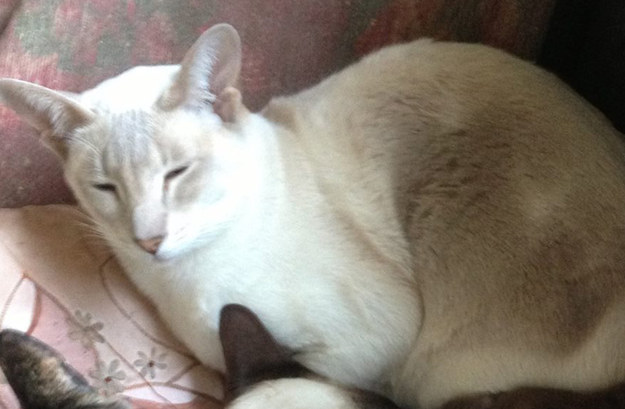 "When I realised she was missing, it was the most horrible, scary feeling. We looked everywhere for her," Baggott told the BBC.
"I feel terrible about what's happened, because I put everything in the box and sealed it straight away so I don't how she managed to get in there.
It was a miracle because you know, she was alive, and she's managed to survive that awful ordeal."
Grove Lodge said that Cupcake's story served as an important reminder of why people should microchip their pets.
"We would never have been able to reunite Cupcake with her grateful owners had it not been for her microchip - another story with a happy ending brought about by a microchip!" they wrote.
Share this story and remember to chip your kitties!
via buzzfeed
LIKE US!
Comments
comments powered by

Disqus
LIKE US ON FACEBOOK!