Rescued lion cub can't sleep without a blanket... even though he's all grown up! (Gallery)
When Lambert's rescuer Vicky Keahey first saw him in June 2014, he looked more like a puppy dog than a mighty lion. Sadly, Lambert was bought illegally by a family, who of course, didn't want him anymore. Lambert was in desperate need of help, so Keahey was more than happy to take him to her rescue "In-Sync Exotics."
Lambert looked like a scared pup when his rescuer Vicky Keahey first saw him.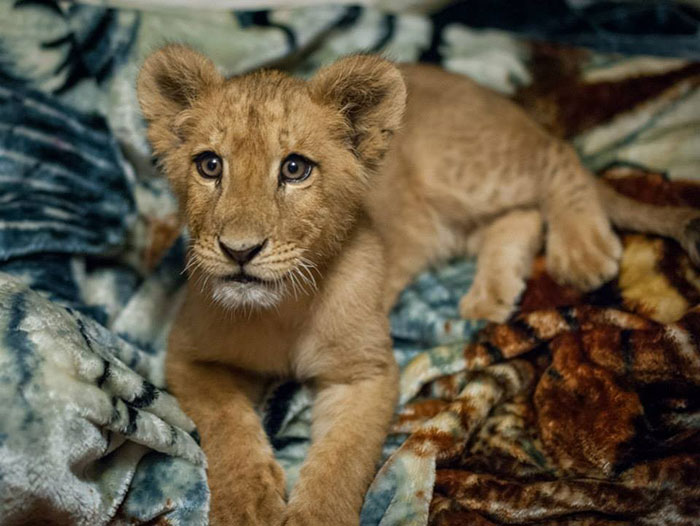 Bought as a pet to a family's young children, Lambert was discarded as he got bigger and "wasn't as cute to look at."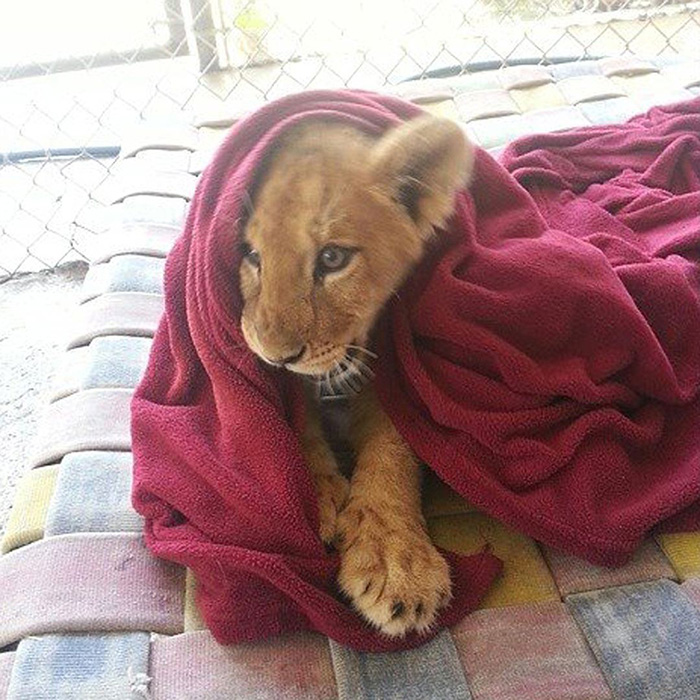 "We had heard from the previous owners that he slept in the bed with the grandfather," said Keahey.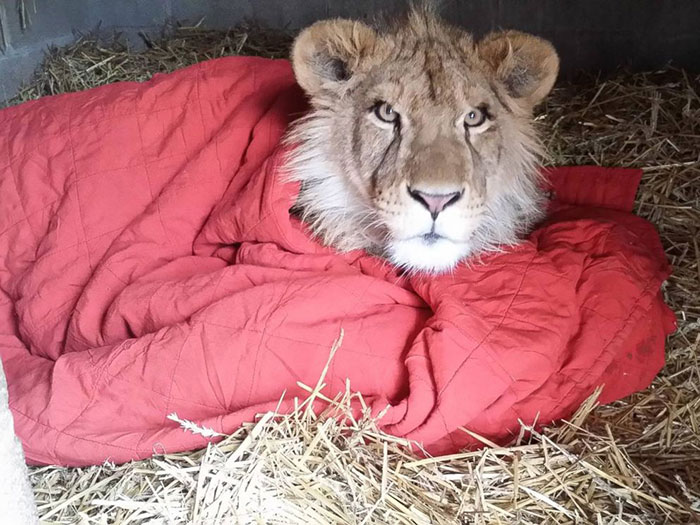 "So I got him a blanket. He curled up on that blanket and he went right to sleep."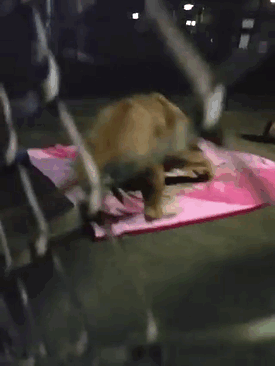 "Ever since then, I always give him a blanket."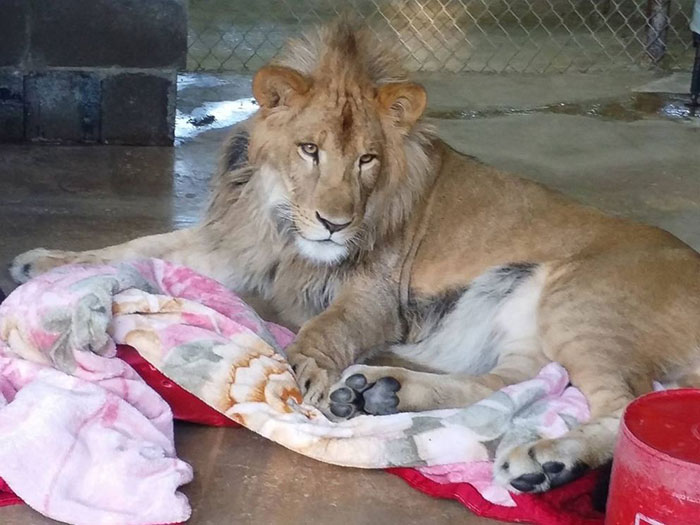 "He's my baby. He's my child."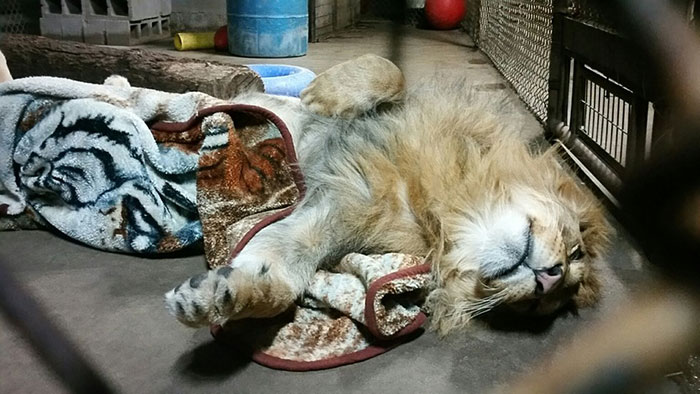 Now, Lambert is 2 years old and still lives under the care of Keahey because he couldn't survive in the wild. "He has 7,000 sq. ft. worth of space to run around in, which includes a covered den area for shade and protection from the weather and a sunny, grassy playground with the pool he loves to play in," Culver added. "He is just like any other 2 year-old lion in that he is active and playful, and is full of cattitude. You know where you stand with him."
Watch the video here:
Lambert

We are getting a LOT of rain today! Some of the tigers seem to enjoy playing in it, but the lions primarily stay tucked in their cozy dens during wet weather. Little Lambert really doesn't like the sound of all the rain, so Vicky tossed him a fresh blanky to play with, he's now a very happy little boy!

Posted by In-Sync Exotics Wildlife Rescue and Educational Center on Thursday, July 17, 2014
via Bored Panda
LIKE US!
Comments
comments powered by

Disqus
LIKE US ON FACEBOOK!