Cat casually rides the Tokyo subway all by himself
Commuting to and from work on public transportation every day can be pretty... bleak, But imagine if you had a cool kitty riding with you to keep you company.
This streetwise feline has been spotted several times riding the city's Seibu Ikebukuro Line, according to the Tokyo-based news and entertainment site RocketNews24.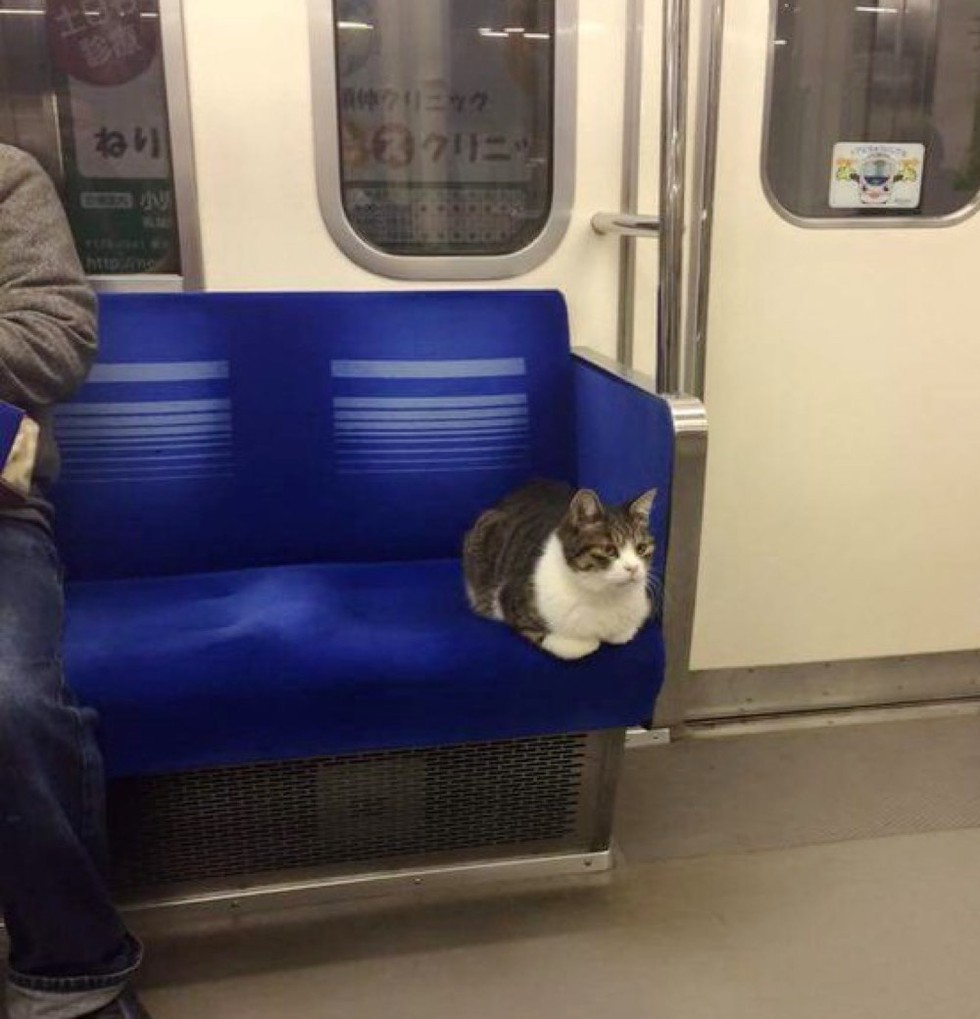 This adorably casual cat has attracted some commuters, animal lovers, to get on just so they can get a chance to meet a very special feline passenger.
"Looks like this cat is on his way home after a day of hanging out in Ikebukuro."
Some repeat passengers believe they have been sharing the train with the kitty since 2013.
Sometimes he has a buddy to ride with :)
The cat is said to get on and off the train all by himself and where he pleases. Commuters said that the cat has learned excellent train etiquette too! He keeps himself neatly in a compact manner so to make room for other passengers to sit.
Taking a snooze.
As RocketNews24 points out, animals are supposed to be kept in carriers while riding public transportation — but it seems that Tokyo's transit officers are making a special exception for this guy.
What an awesome kitty!
LIKE US!
Comments
comments powered by

Disqus
LIKE US ON FACEBOOK!