25 cats and their incredible lookalikes!
Cats are the ultimate masters of disguises... can you tell the difference between these cats and their lookalikes? ;)
1. Black kitty and Toothless
2. Batcat and Batman
3. Kitler and Hitler
4. Hamilton the hipster cat and Salvador Dali
5. Cat and this roasted chicken...
6. Dobby is a free... cat?
7. Fluffy kitty and fluffy keychain
8. Mythbusting cat and Jamie
9. Mustache cat and Wilford Brimley
10. Horned kitty and Maleficient
11. Strutting kitty and Leo are both happy that he finally got his oscar
12. Cat and this rug
13. Wet cat and this swamp monster... both could use a hug
14. Chaplin kitty
15. Pin up model and some random woman
16. Cat and this Halloween decoration
17. Evil plan kitty and Mr. Burns
18. Lenin cat
19. Cat and goofy Einstein
20. Hairless kitty and Iggy Pop
21. This cat and he who shall not be named...
22. Sam the cat and Eugene Levy
23. Glorious fluffy kitty and Chewbacca
24. Sink kitty and a cappuccino
25. This red kitty witch and Melisandre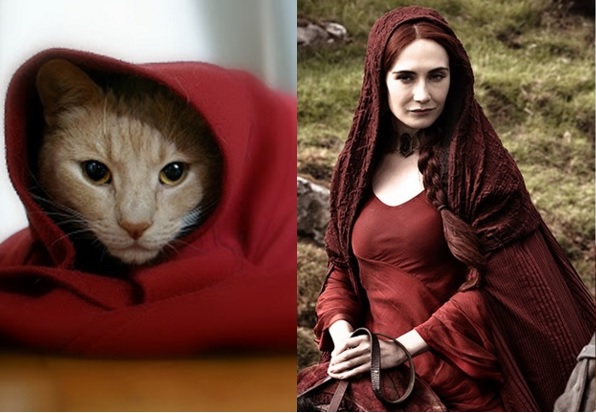 iizcat
Nailed it! Which one was your favorite?
Let us know!
(h/t) Bored Panda
LIKE US!
Comments
comments powered by

Disqus
LIKE US ON FACEBOOK!