Cat isn't very happy that she has to share her bed with her sister lamb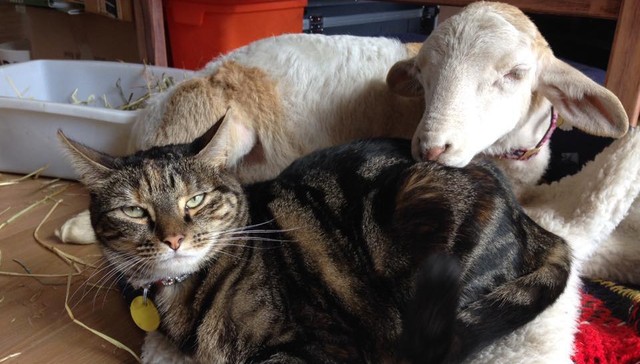 The joys of siblings... they're family and you love them, but they can be terribly annoying.
Especially when it comes to sharing your stuff... and it's not just a human problem...
Fifi the lamb is that annoying little sister to Jessica the cat.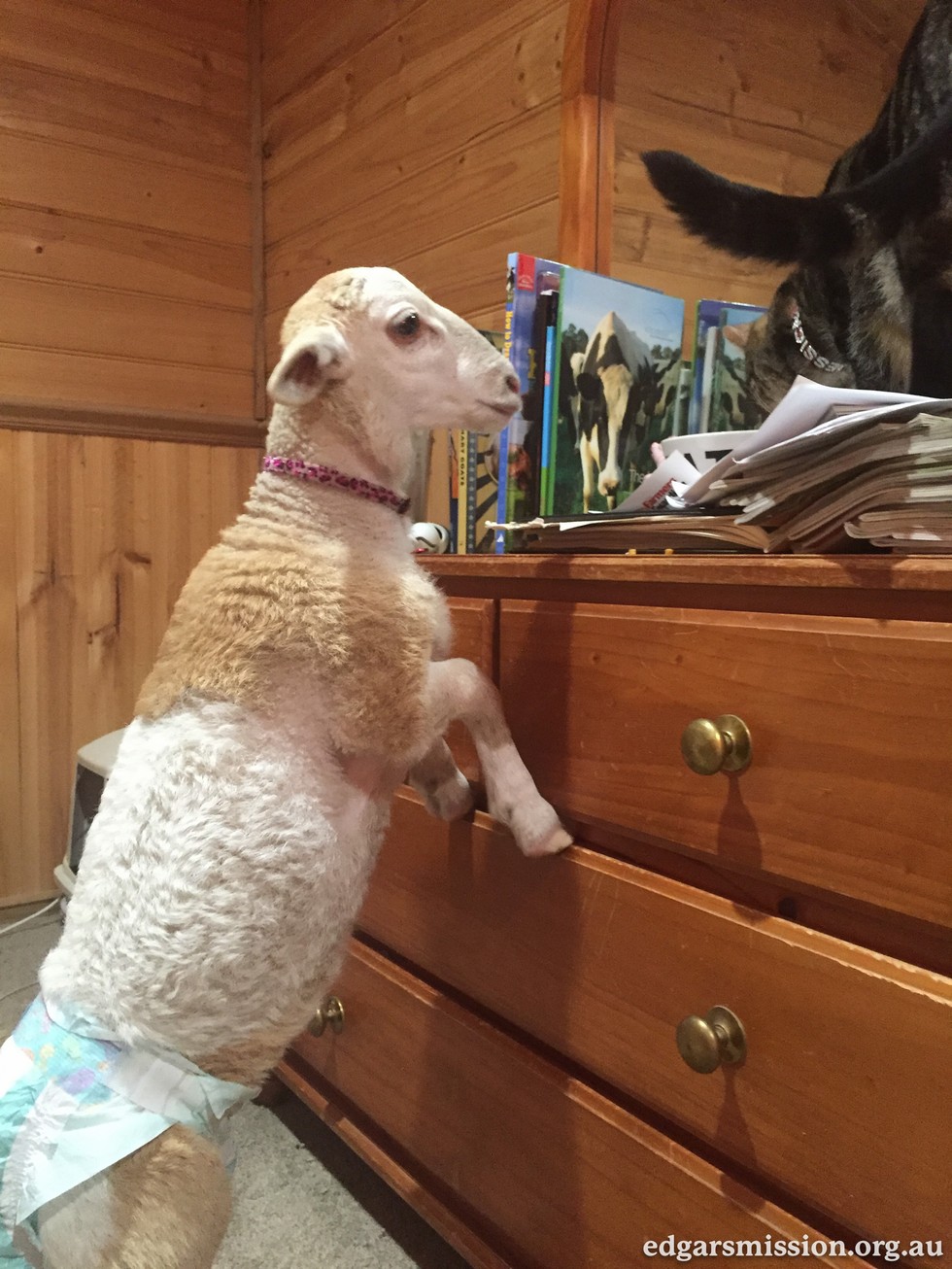 Ever since she was little, Fifi has been following around Jessica and getting in all of her business.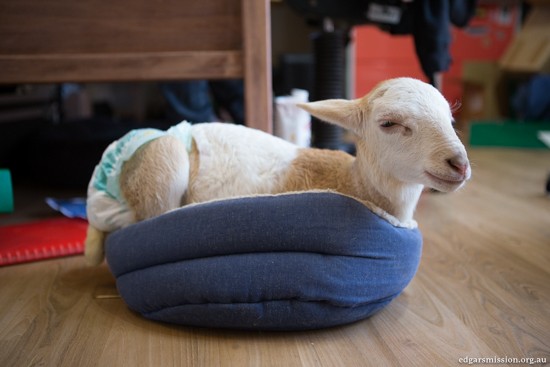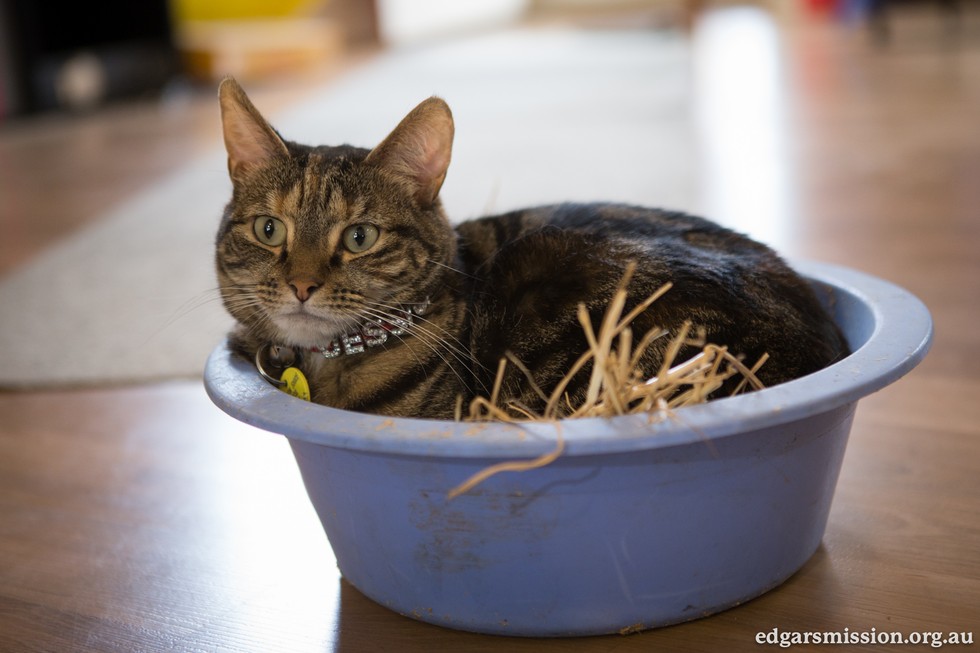 Well, Fifi has gotten older, and she's still annoying her sister.
"You're going to sleep on a blanket on the ground?" says Fifi. "OK then me too!"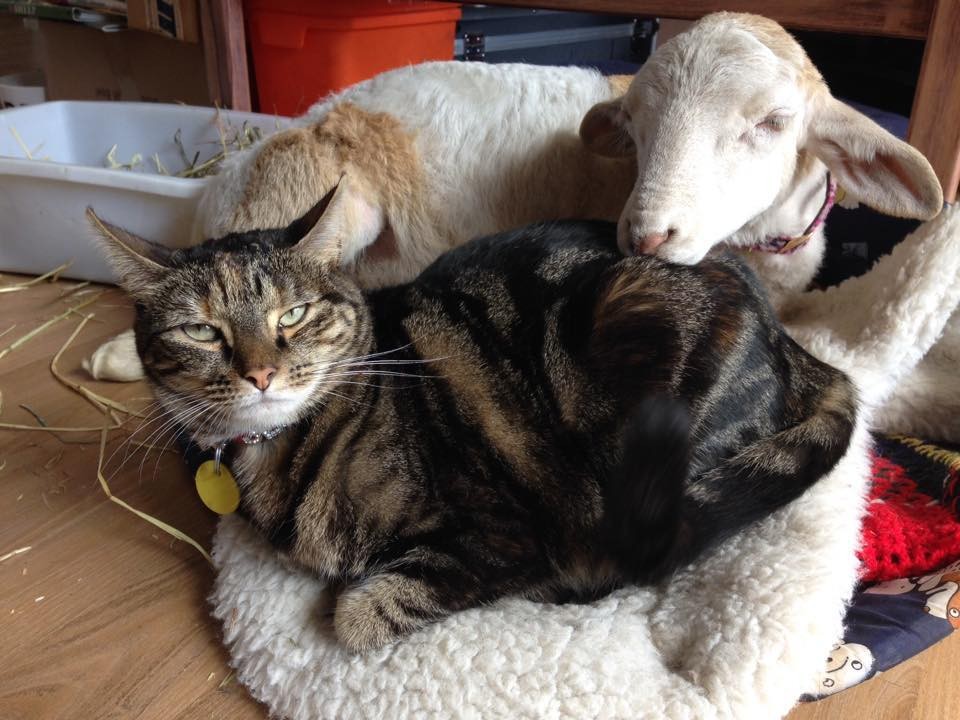 Ugh.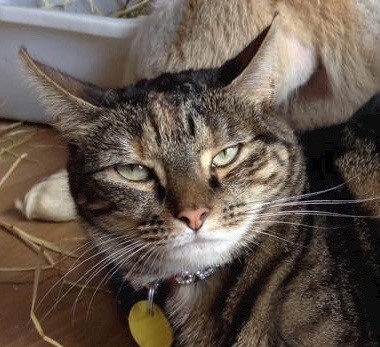 Fifi is actually a rescued farm animal from Edgar's Mission. Pam Ahern, the founder of Edgar's Mission, raised took in Fifi after her mother died.
Supporters of Edgar's Mission saw photos on Facebook of Fifi trying to squeeze into Jessica's bed, and decided to donate a new bed for Fifi and Jessica to share. Jessica accepted the donation.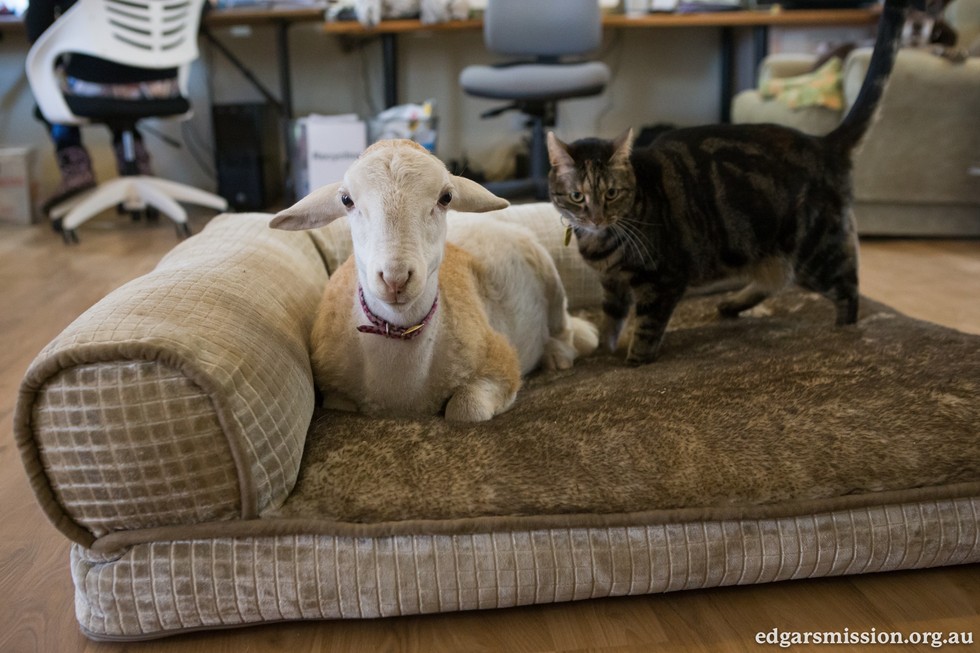 "A kind lady contacted me, and her entire family — mum, dad and the two kids — drove up from Melbourne just to deliver the bed along with the sign they had made," Pam Ahern shared with the Dodo. "They left the bed in the barn with the sign on it. Funnily enough, when I returned to the stable a little while later, Fifi had already laid claim to the bed. She really is one funny little sheep."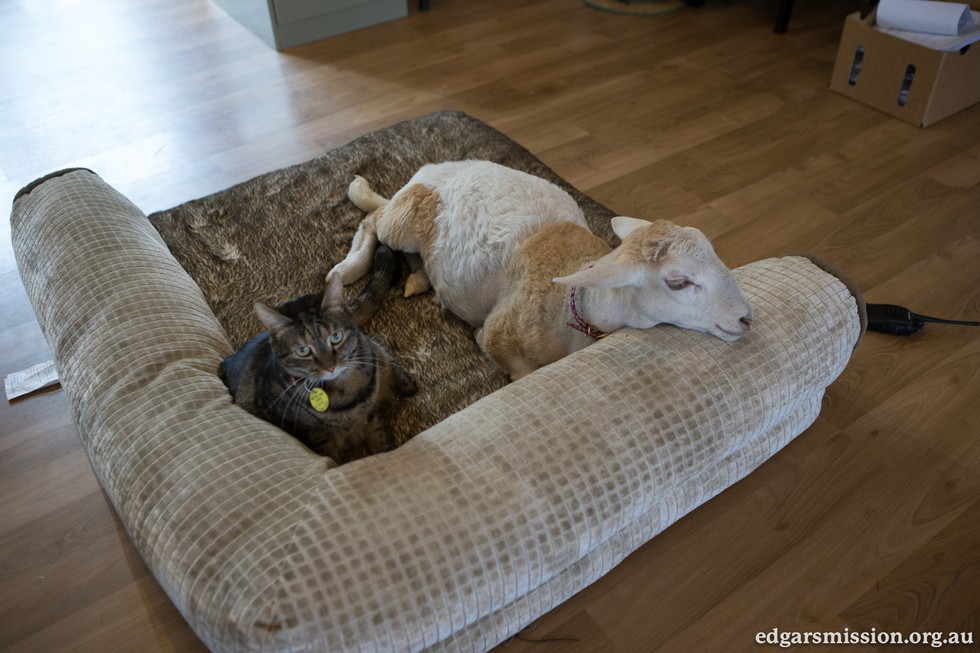 Fifi got a hold of the sign too...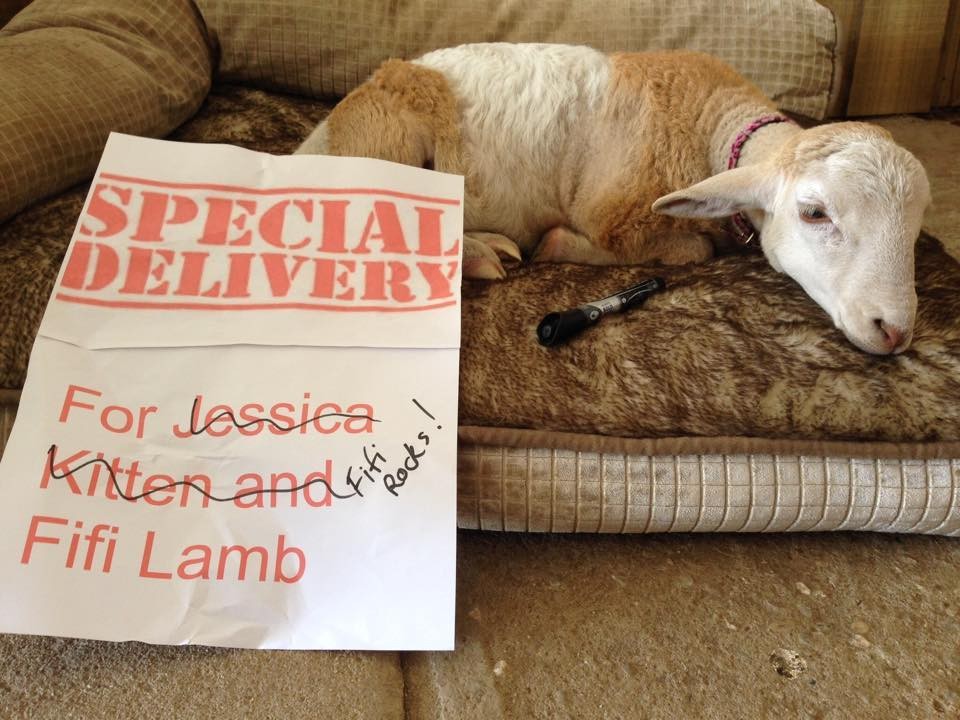 Jessica wasn't having it of course. "If she can take my stuff, I can take hers!"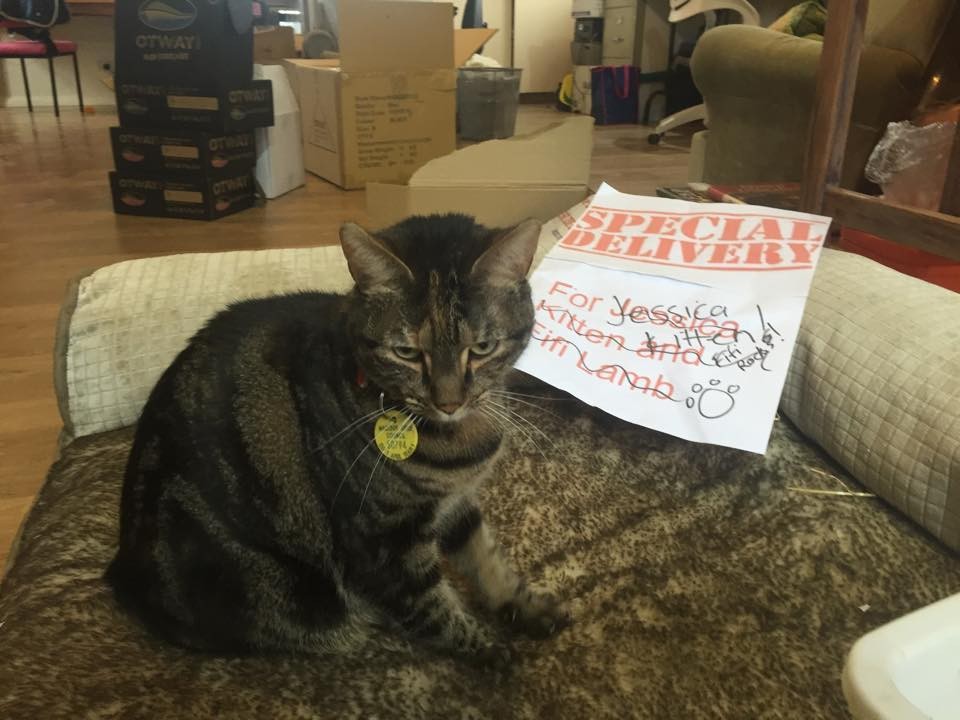 Sisters beings sisters :)
The new bed has attracted some more snuggling competition, however.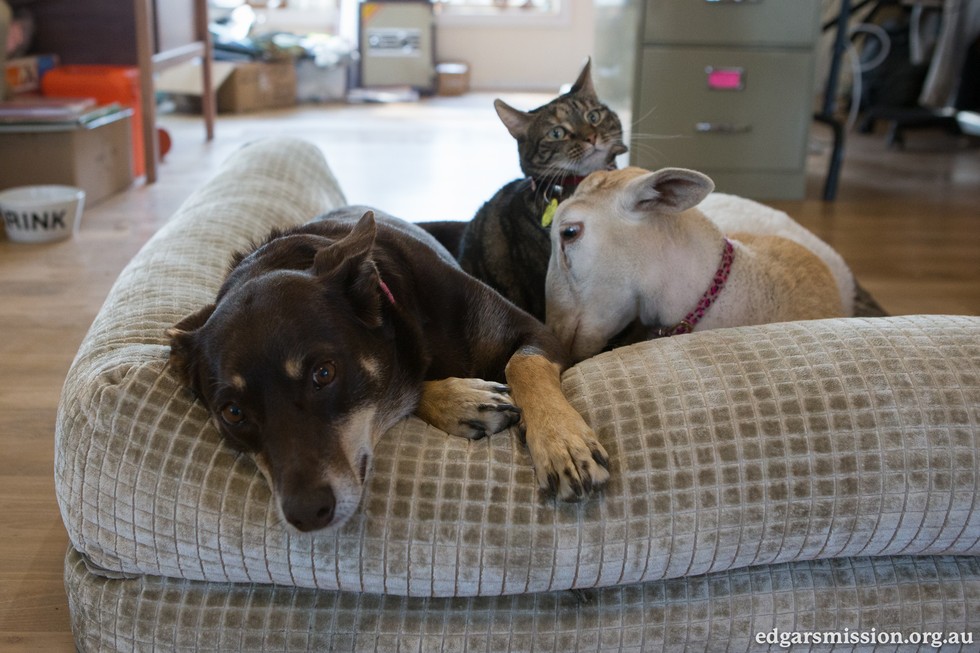 Ruby the dog is all about snuggling.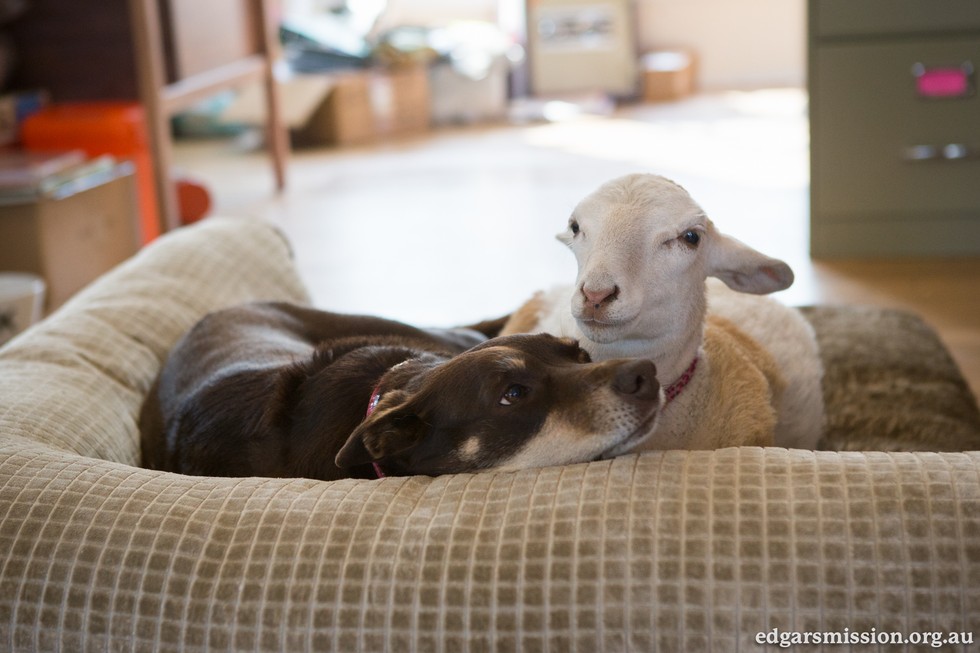 Our family may annoy us, but deep down we love them.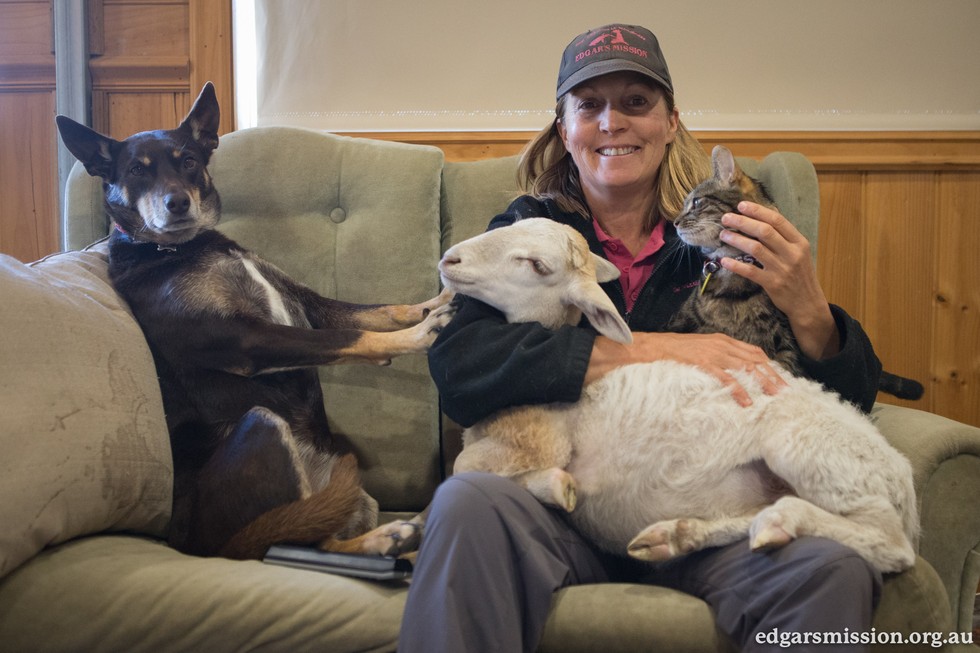 What a cute little family!
Watch the video below!
via the dodo
LIKE US!
Comments
comments powered by

Disqus
LIKE US ON FACEBOOK!