3-legged cat with rough past finally gets her happily ever after (Gallery)
Sylvia the tortie had a pretty rough life... but she now has a home that loves and adores her!
Nick, her human dad, fell in love with her at the Little Flower Rescue and instantly felt a bond. She was passed over for months due to her only having 3 legs and her attitude... but he saw a fur friend that he just had to take home. (Scroll down for video!)
Meet Sylvia, the three legged tortie!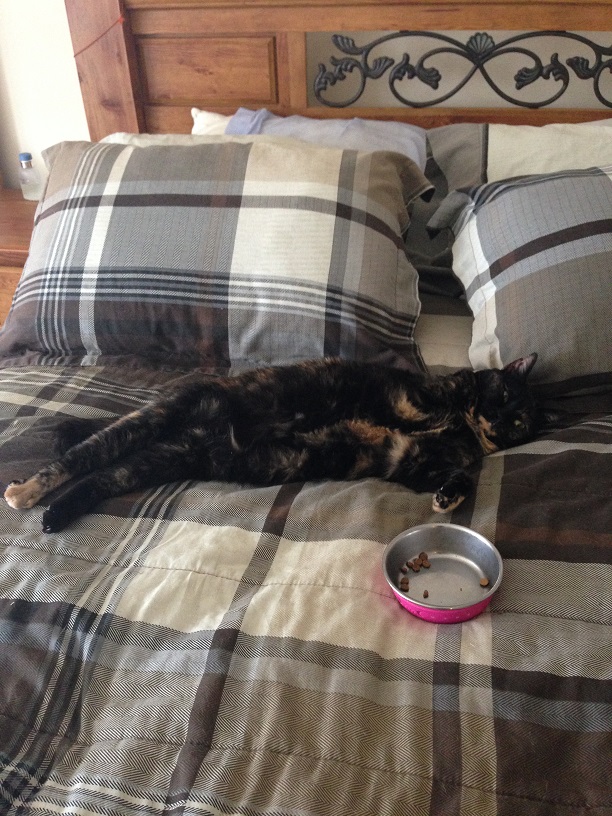 "I first met Sylvia about two years ago when my mom found a box of kittens left behind the library that she works at," Nick shared with iizcat.
"A visitor told her about Little Flower Rescue, which just so happened to be right down the road. So, my mom called me and we drove the kittens down to the shelter and met Jolene Baldwin, the owner. She took them in and as I was walking through the shelter, petting and saying hello to all the cats, I saw one in a separate room.
It was an adorable little tortie, sitting by herself staring out the window. I felt drawn to her, and let myself in her room and approached her. I stuck my hand out for her to sniff and that little fluff ball literally slammed her head into my hand and started purring up a storm. Right then and there, I knew I had to take her."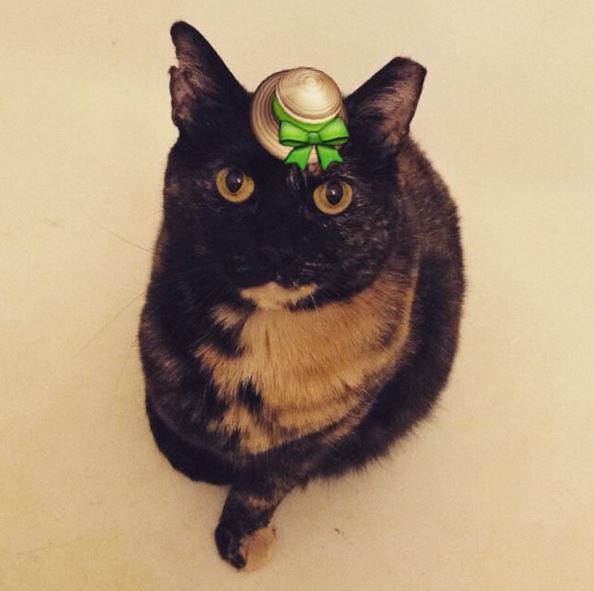 "Poor Sylvia had a really rough life before I took her in. Jolene found her in the woods with her right arm mangled and bloody, as she dragged it along in pain. Sylvia also had a dirty plastic bag stuck around her neck and she looked like a mess. Jolene was able to capture her and take her to the vet.
The vet had to amputate her leg and they think that she might have been hit by a car, or even worse, a victim of animal cruelty. Long story short, Jolene took her home where Sylvia would sit for months before I met her."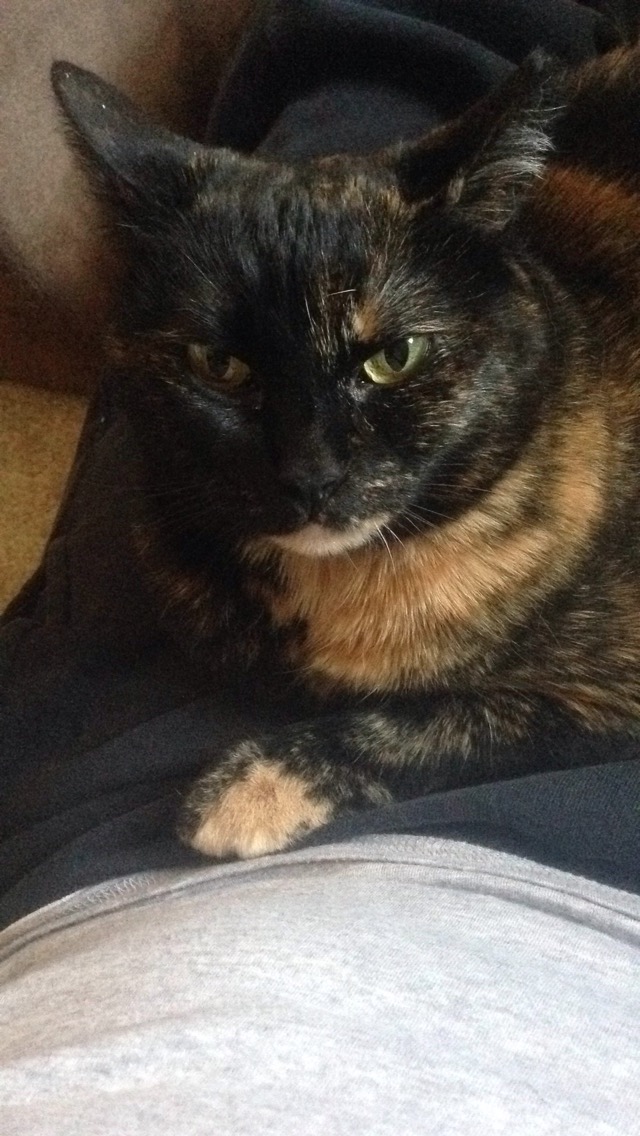 "I wasn't able to move out for a few months, so sadly Sylvia had to wait a little longer before I could adopt her. Things got even worse for her at the shelter, as some cats picked on her and smacked her around... and she became very defensive around anyone that got too close. She would lash out, bite, hiss and growl.
My mom was a little bit worried about me adopting her, thinking she might be too aggressive and violent due to her traumatic past. Jolene was too, and feared that I'd adopt her and would have to bring her back because she was too difficult. But I wasn't going to let that happen. I was going to give her a home where she could feel safe no matter what. I knew she could be a wonderful companion if I just gave her love and patience."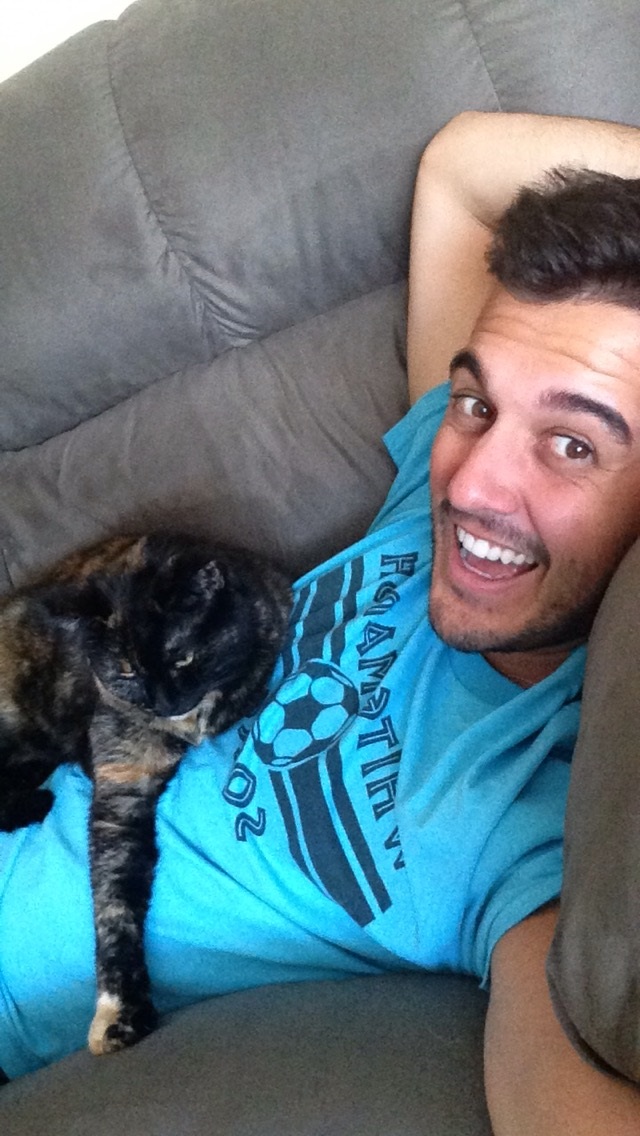 "When I first brought her home, there was a dramatic difference! She immediately hopped on my bed and started purring. I think she knew that she finally had a forever home."
Sylvia appreciating the Christmas tree.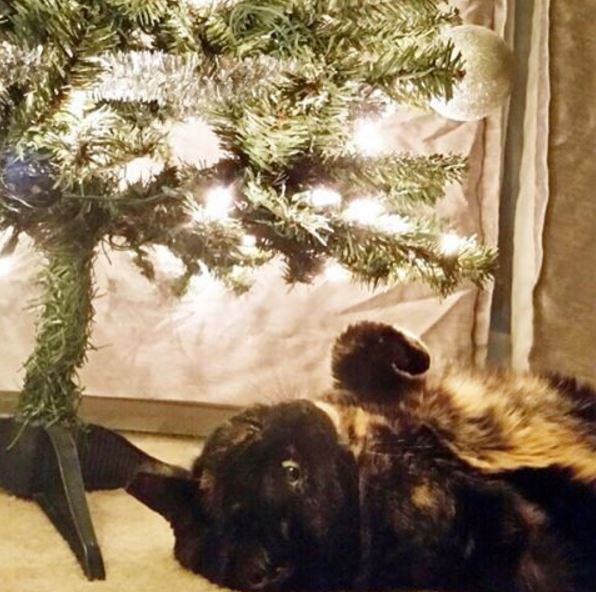 He adopted another cat, Minnie, from the shelter too. They're both very happy rescues!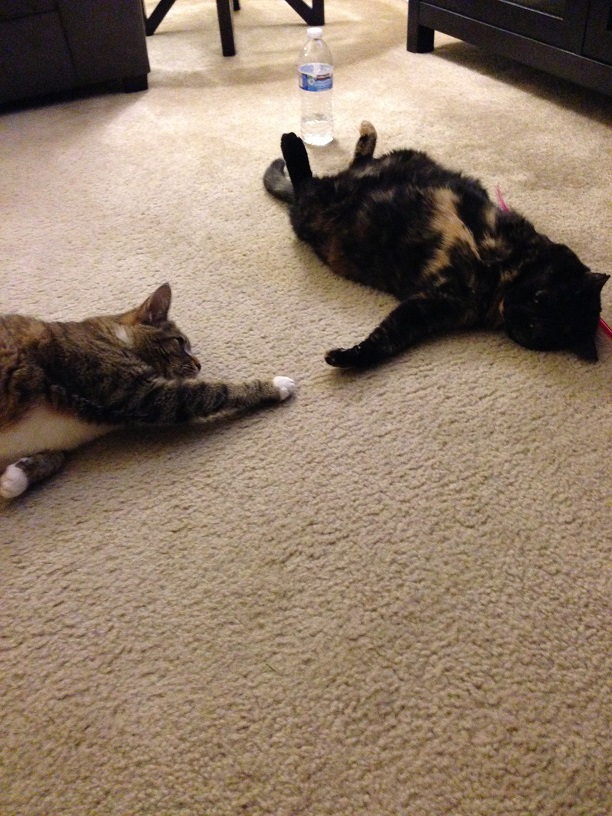 "Sylvia has gotten better every day, and she now totally trusts me. I'm able to pick her up and pet her, kiss her right on the nose and not worry that she might bite it off. She's still a little stand off-ish when I have guests over, but she's gotten better with people too as time went on. I've had her for over a year now and she's a wonderful cat."
Sylvia in her lair.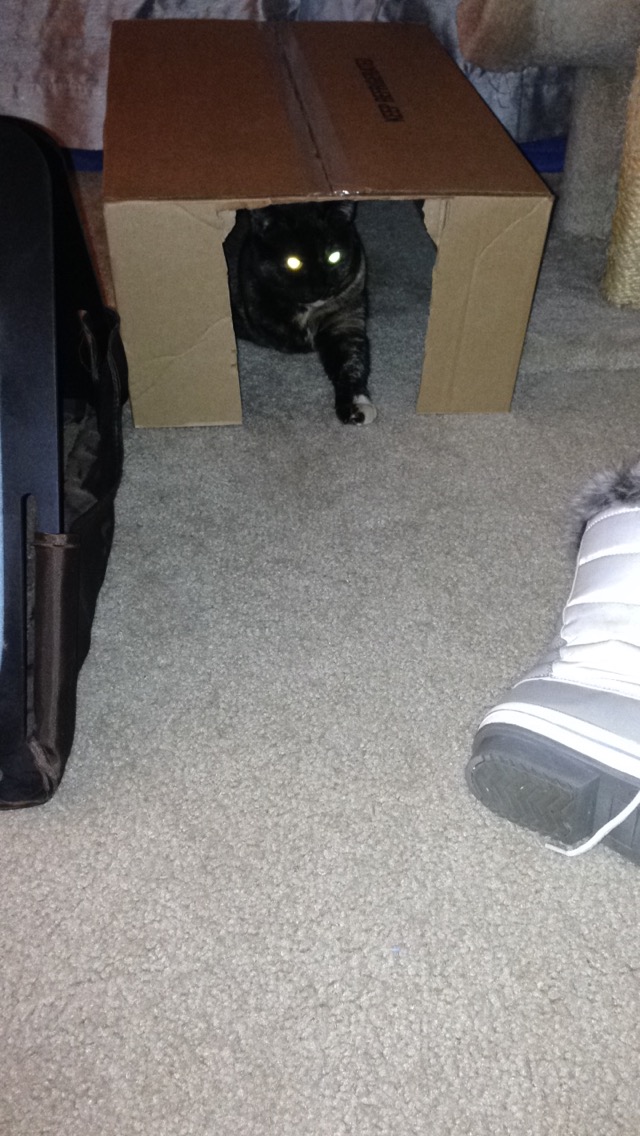 At the vet!
"Her first visit to the vet after I adopted her was... horrible. Let's just say there was a lot of hissing and peeing... and biting. But, her last few times have been really good, and she'll now even purr when the vet techs come in! She's just a total love bug."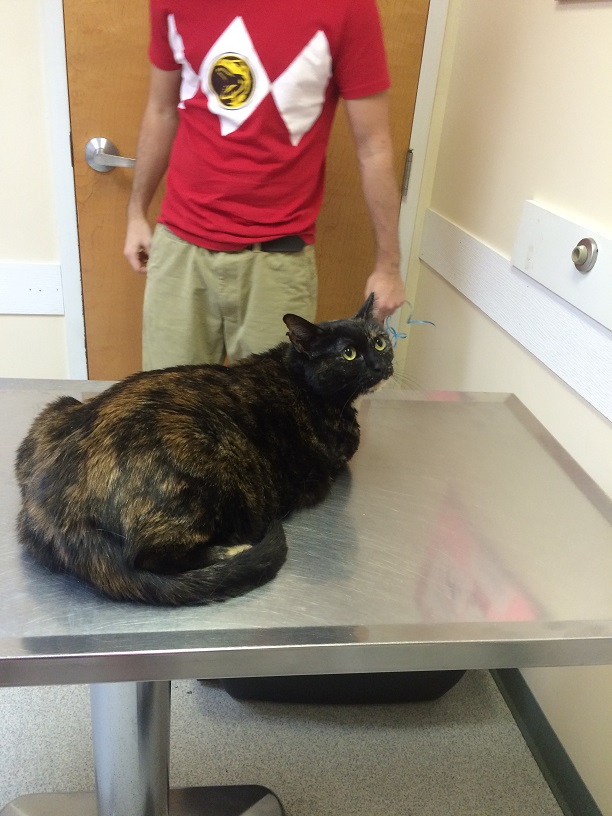 Sylvia gets around just fine, and hops adorably across his apartment. She uses the litter box like any other normal kitty. She likes to nap on top of the couch and she even manages to jump to the top of the cat tree with ease.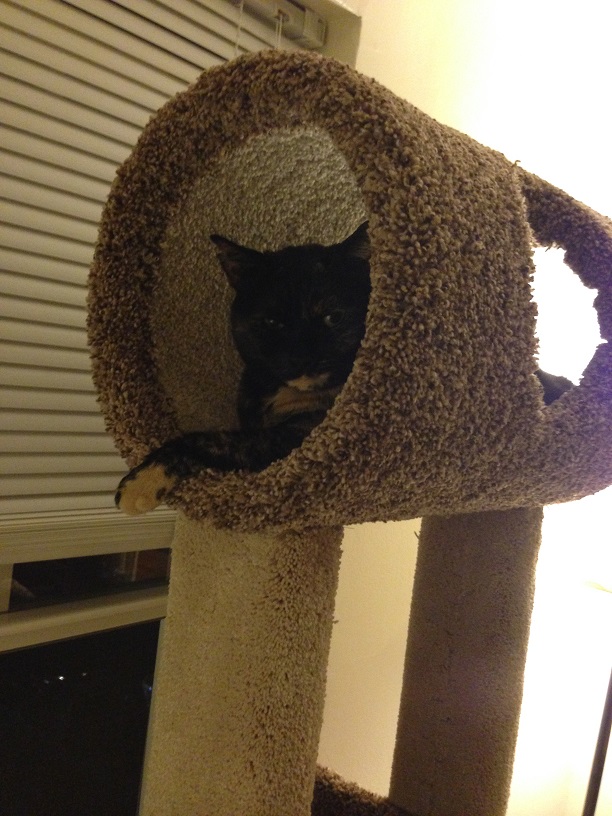 "She and Minnie fight over my lap all the time, but now that Sylvia trusts my girlfriend, which took some time and patience, there's plenty of laps for the two of them."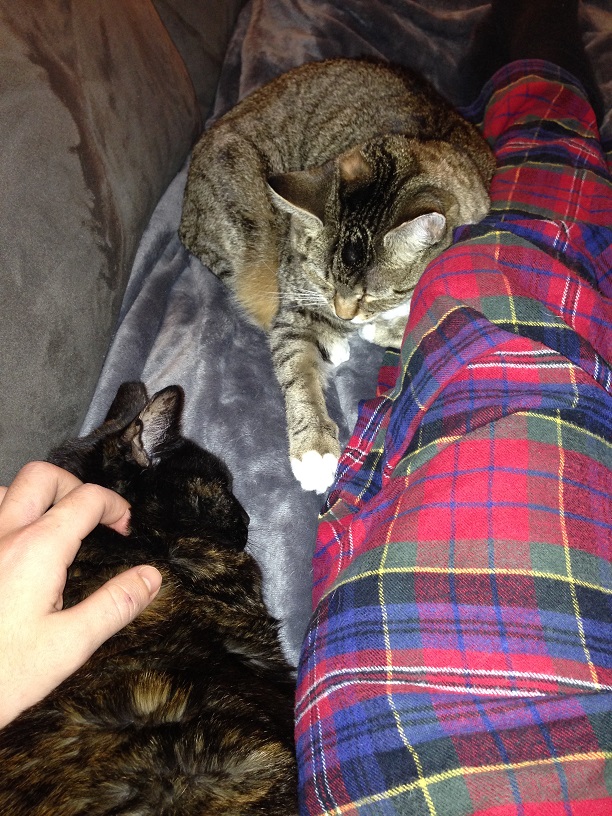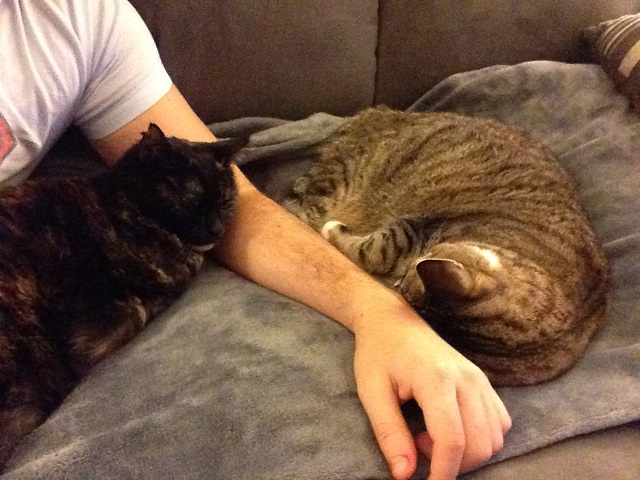 Catching some sun!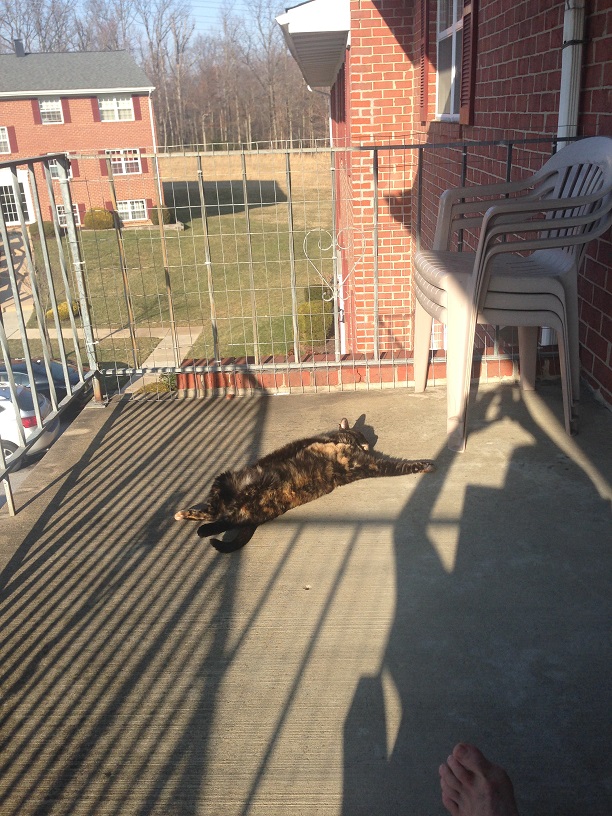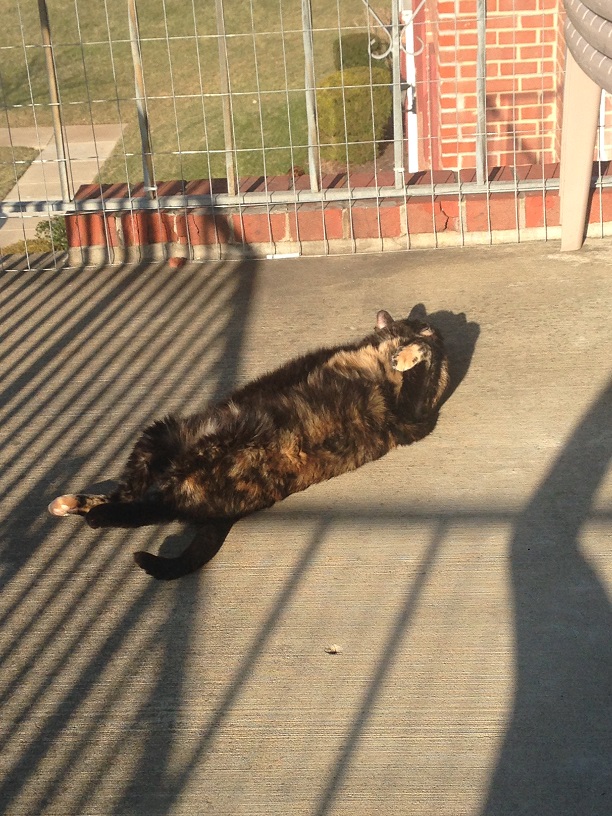 "I'm so happy I took her in. She's full of love and is so playful. Cats with special needs aren't broken. They love you just the same and can really surprise you."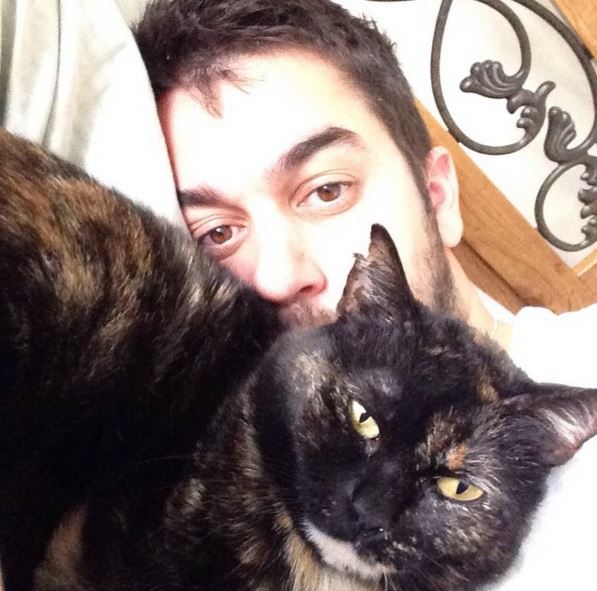 Keep that in mind the next time you adopt!
Watch the video of Sylvia below!
LIKE US!
Comments
comments powered by

Disqus
LIKE US ON FACEBOOK!