Cat likes to ride every animal on the farm like the king he is
Teton was brought to the farm to keep the mice in check, but he turned out to be the kind of cat who kept all the animals in line.
Meet Teton and one of his many noble steeds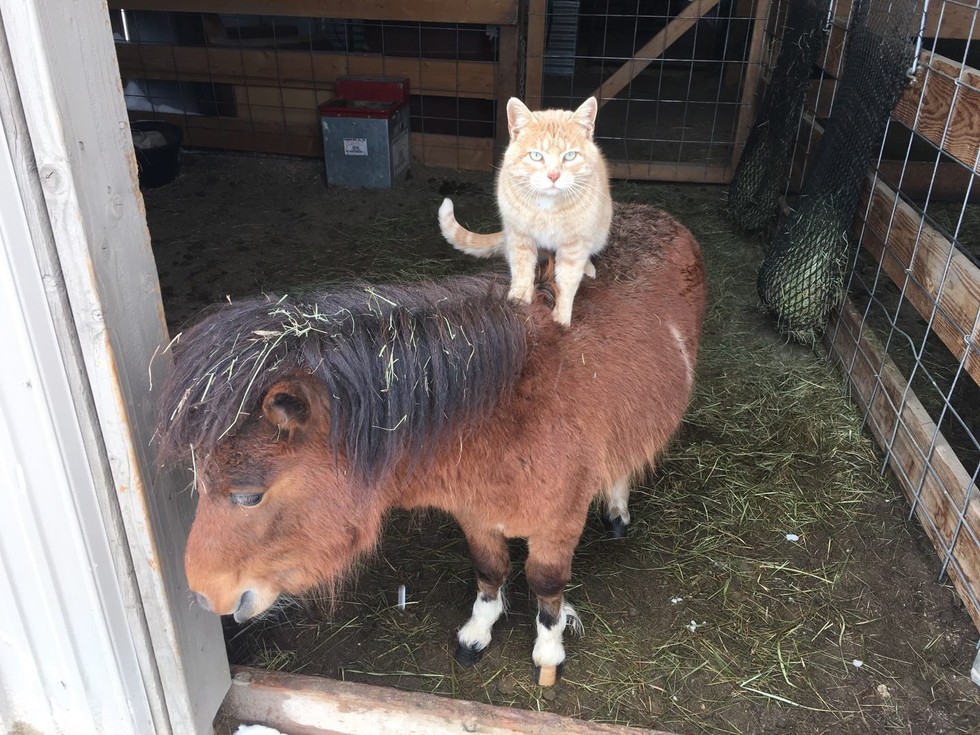 JOANNA SHAW
At just 3 months old, Teton ruled Joanna and Scott Shaw's farm in Elizabeth, Colorado, a 7-acre spread dubbed Snowfall Ranch.
So much so, in fact, he often jumped on the animals' backs to better survey his kingdom.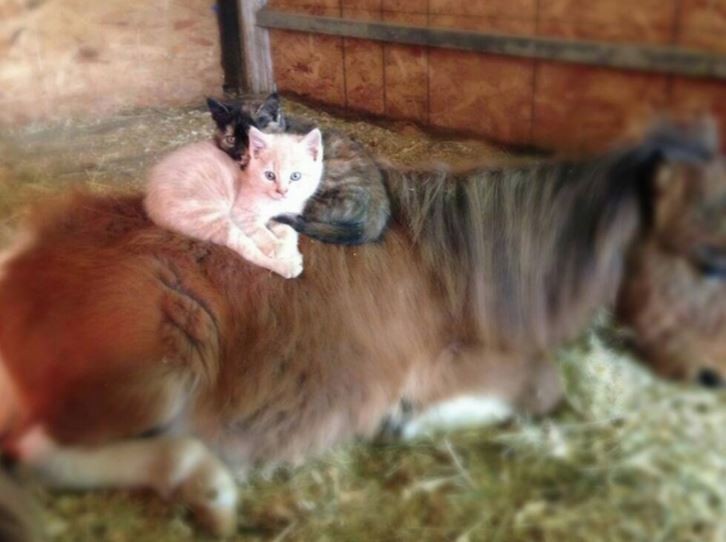 JOANNA SHAW
"We do see him on the miniature horses and donkey the most," Joanna Shaw tells The Dodo. "He also sleeps in their stall with them."
The animals seem to love him, and don't mind giving their king rides.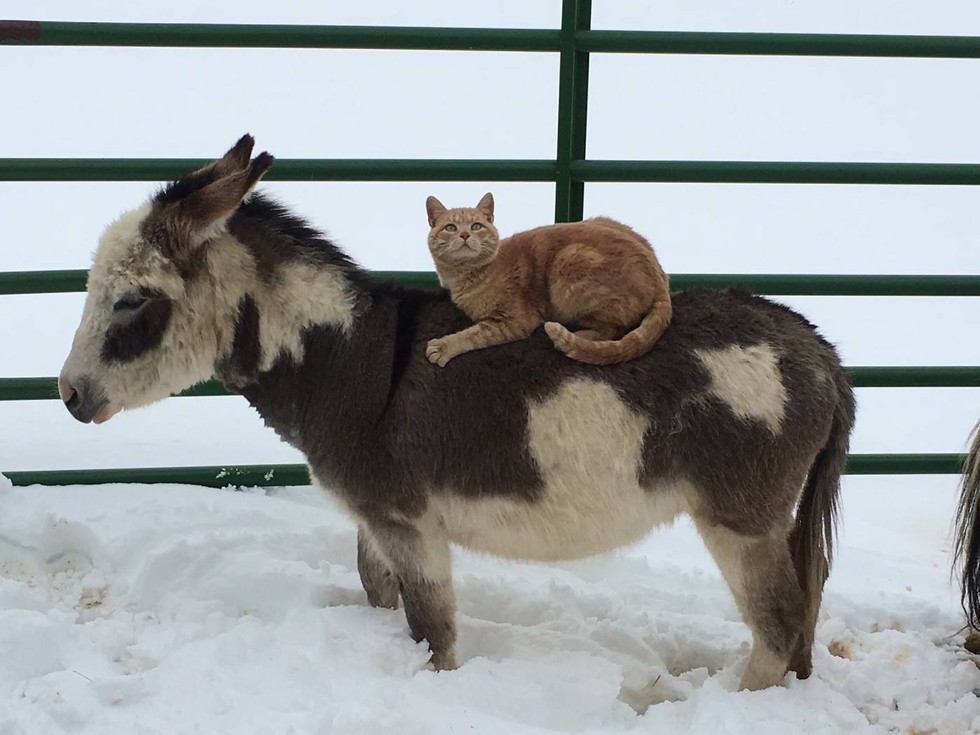 JOANNA SHAW
"When they are turned out in pasture he goes with them," Shaw says. "He will lay with them on the 7 acres and I would guess he believes he is one of them."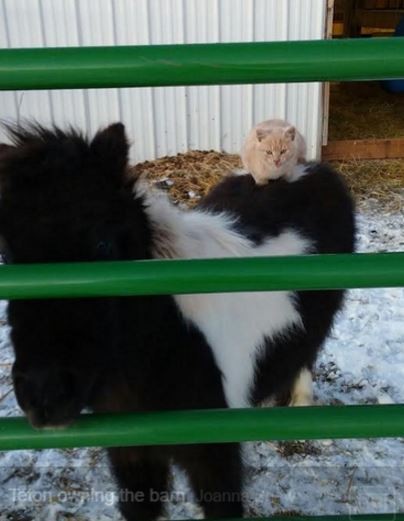 JOANNA SHAW
Cat's just know that they're royalty!
Share the cute!
via the Dodo
LIKE US!
Comments
comments powered by

Disqus
LIKE US ON FACEBOOK!