This raccoon gets a second chance at life thanks to a woman and her cat
This baby raccoon was all but dead until Haley Williams was driving into town and spotted him.
It was a hot summer day in 2012, and the baby raccoon was dehyrated, skin and bones, and only patches of fur. Haley Williams, a a 20-year-old veterinary school student, came to the rescue.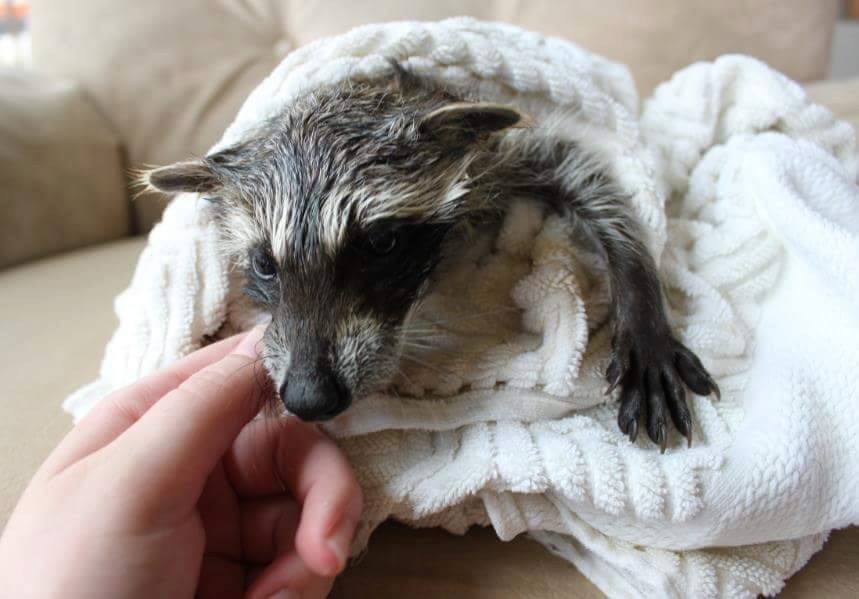 via Haley Williams
"I kind of panicked knowing he needed help right away," Williams told The Dodo. "So I grabbed an extra pair of brand new shorts in the back of my car and wrapped him up in them so he couldn't bite me, and [then] drove him into town on my lap."
"I called the veterinary clinic to see if I could take him in, but they said they do not take in raccoons," Williams said. "I called the police station to get the number for any kind of wildlife services, but there are none around here that would be willing to take in a raccoon." Williams had no other choice but to take the raccoon in herself in order to save his life.
She named him Winston.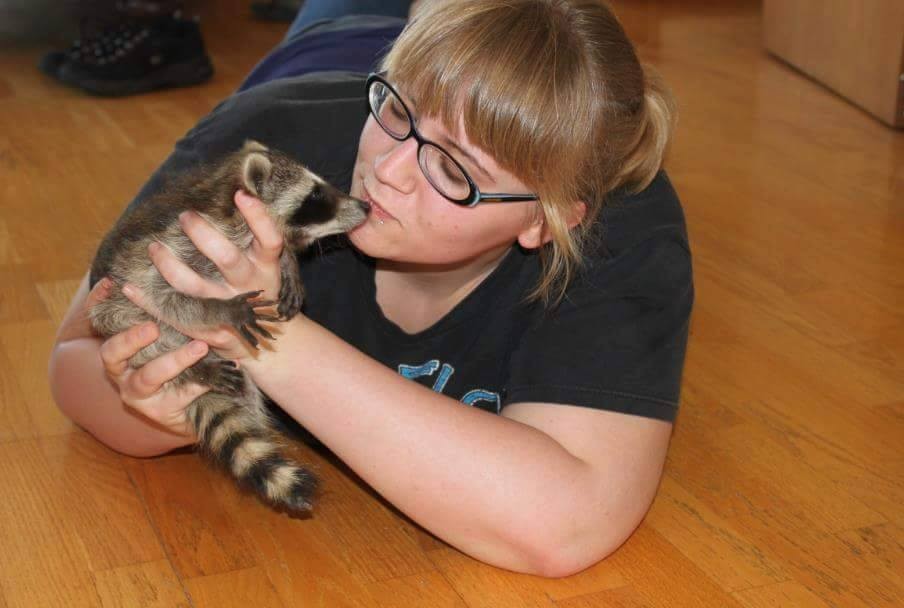 via Haley Williams
"I already had animal bottles at home because I have raised many orphaned kittens over the years, so I took Winston home and gave him kitten formula," Williams said.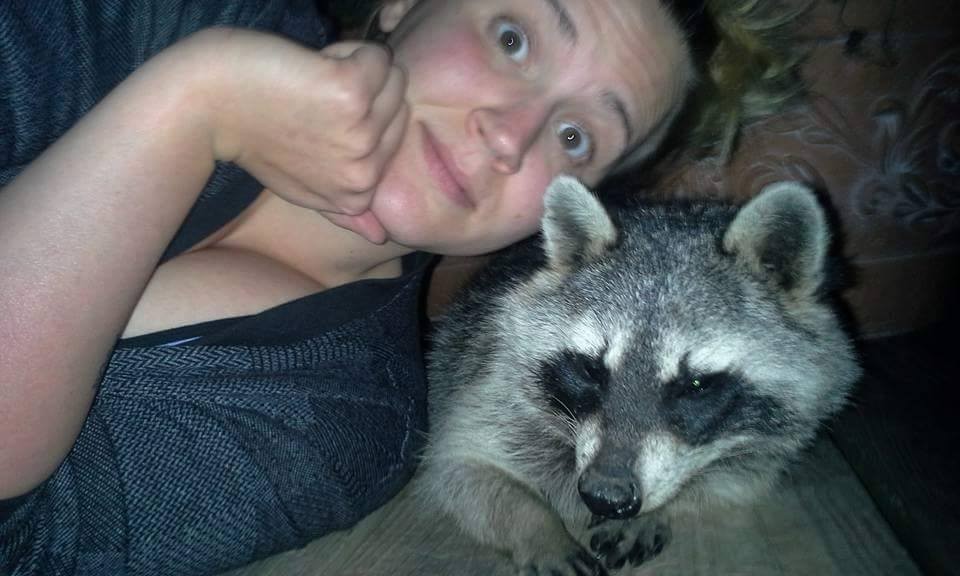 via Haley Williams
"He took to the bottle almost immediately. Even though he was scared of me when I first picked him up, as soon as I gave him his first bottle, he bonded to me right away and would not let me out of his sight."
Winston was extremely weak and became highly dependent on his surrogate mother and purred whenever she was there. Winston would scream whenever Williams put him down to rest, so she had to create a sling to carry him around like a little baby!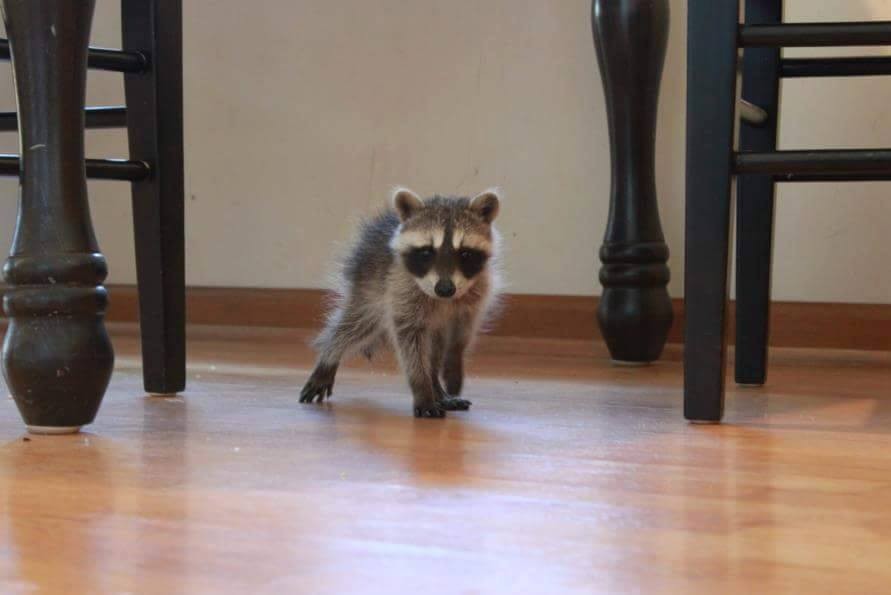 via Haley Williams
"It was like having a newborn in the house," Williams said. "I'd have to wake up every couple of hours to feed him. My sister was a huge help and he thought of her as just another mother to him. Soon, he was at a normal weight again and his hair was growing back nicely. His tail was actually starting to look fluffy instead of like a rat's tail."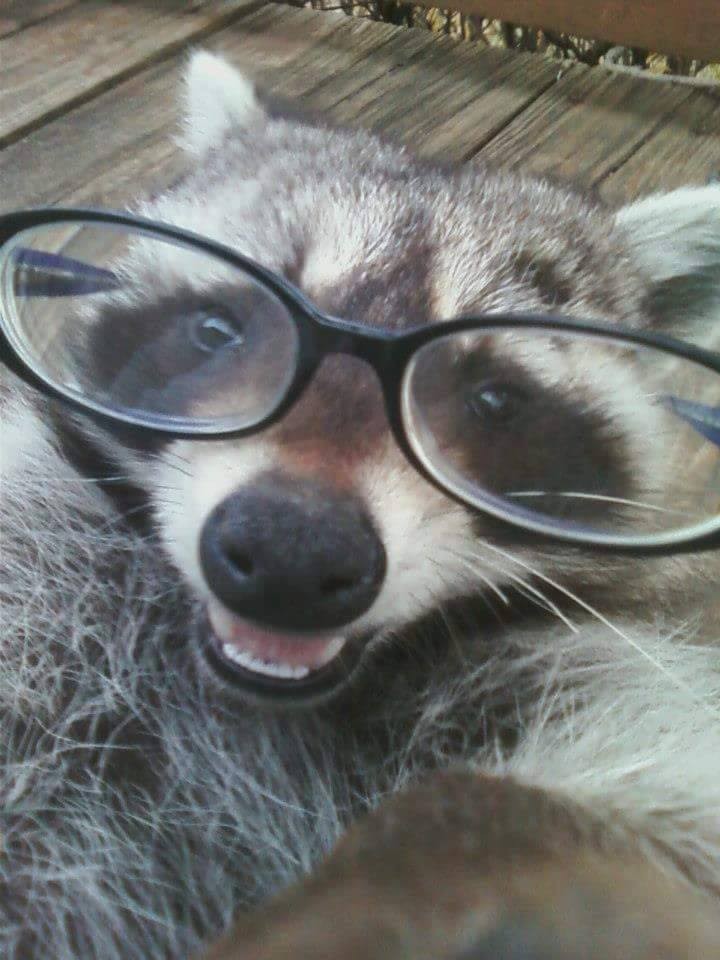 via Haley Williams
Winston started to grow into a healthy adult raccoon, and Williams knew she'd have to release him back into the wild at some point.
Williams often took him down to the lake near her family's property to play around and said Winston had a penchant for collecting strangely shaped rocks to give her as gifts.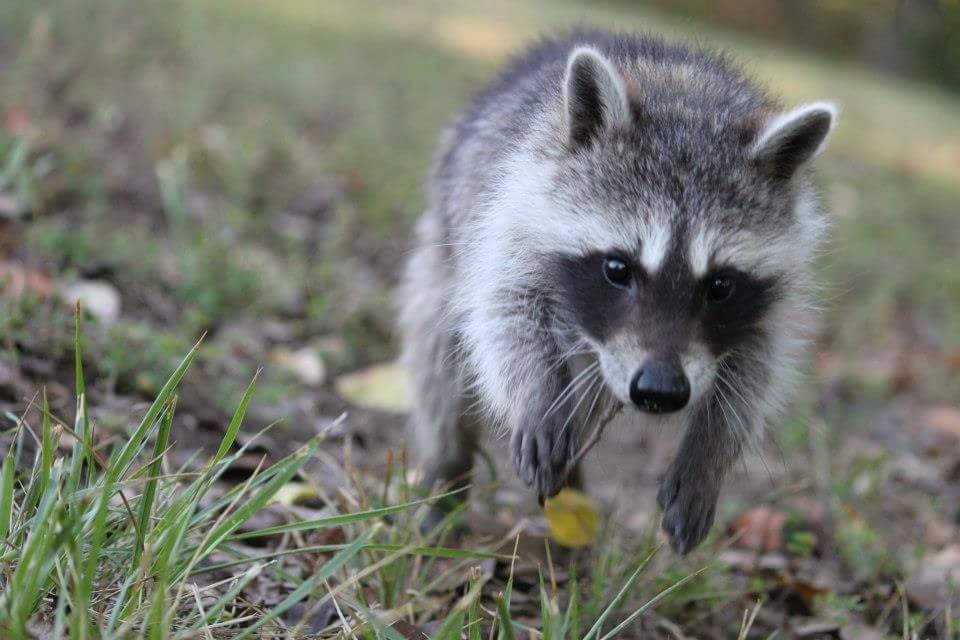 via Haley Williams
Winston started to hang out with her cat Zizi, who made her home in Williams' barn. "The more I introduced him to the outside world, the more he wanted to be out exploring," Williams said.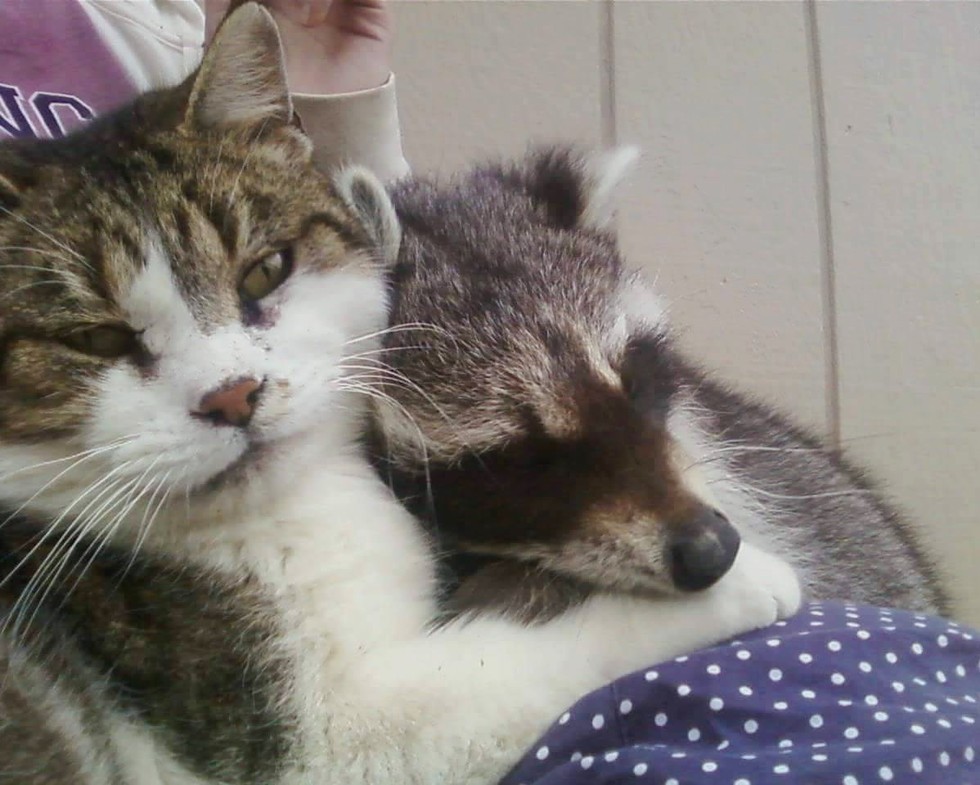 via Haley Williams
Zizi became not only Winston's friend, but also his guide to exploring the world. Zizi, an old and wise kitty, gave Winston the courage to become comfortable with drifting farther and farther away from the home he grew up in.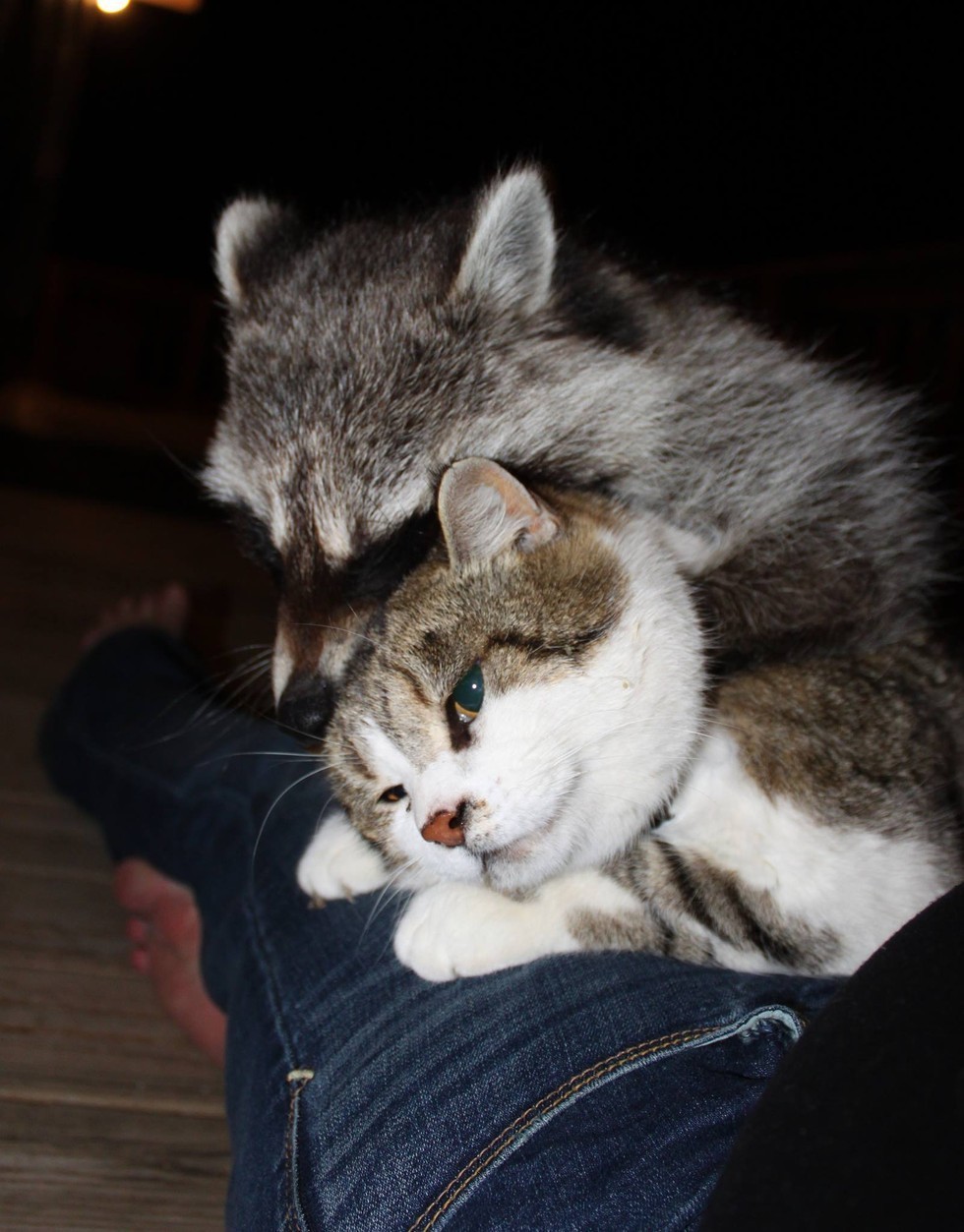 via Haley Williams
"If Winston wasn't with me, he was always with Zizi," Williams said.
"I'll teach you the ways of the world, masked one." - Zizi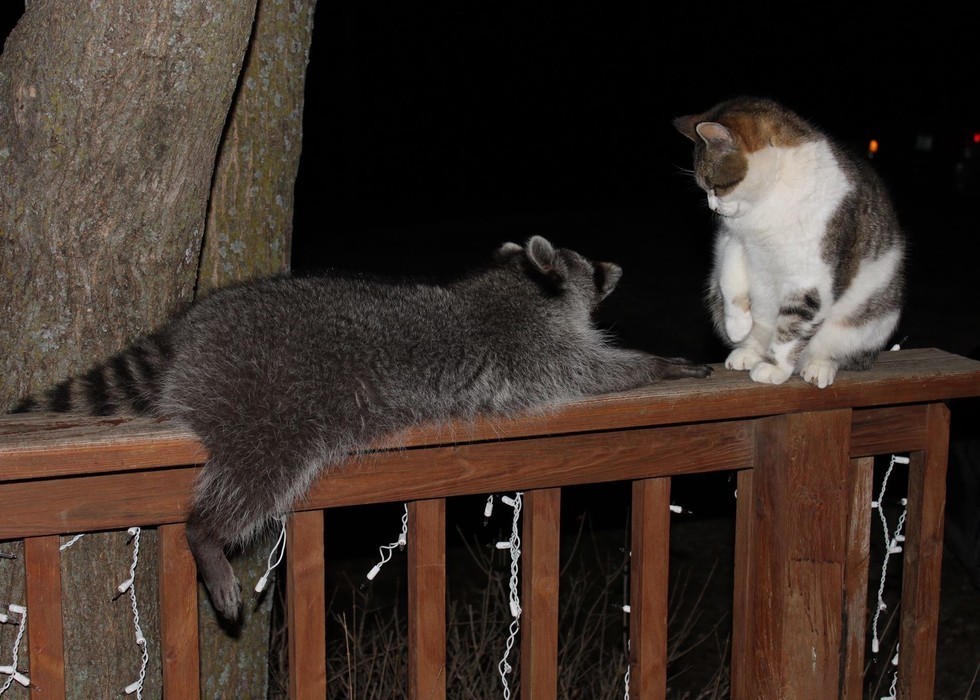 via Haley Williams
Sadly, Zizi passed away, and Winston became more independant, as if his kitty teacher told him that he's ready to go back into the wild, his home.
"Once Zizi passed away, Winston was a full-grown male ready to start doing male raccoon things," she said. Winston started leaving home for days, then weeks and then months, especially during mating season.
Today, Winston is 5 years old and no longer lives with Williams, though he knows Williams' home is a place to return to whenever he needs some extra help.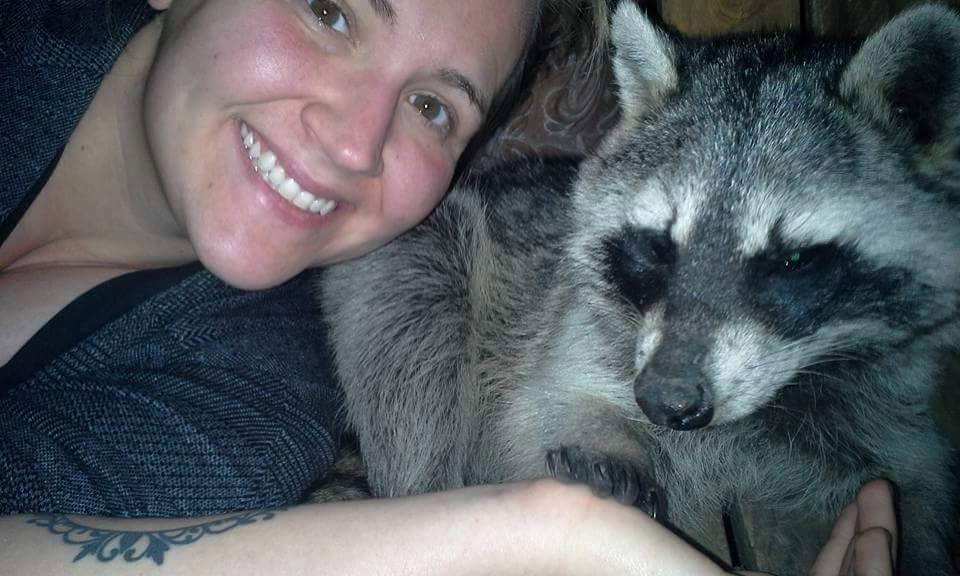 via Haley Williams
"I see him more during harsh weather months when food is scarce," Williams said. "He knows his mom will feed him. He also always comes home if he has suffered any kind of wound and will let me tend to it."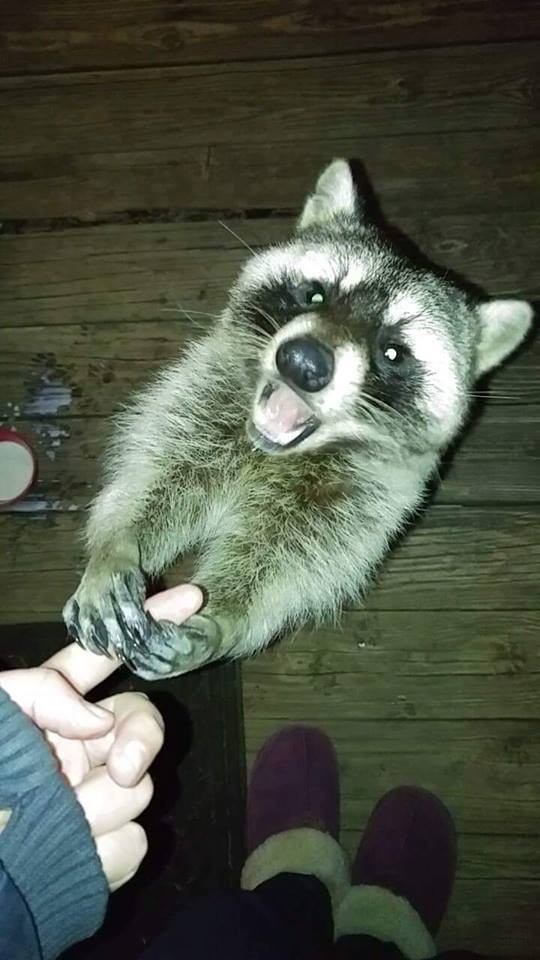 via Haley Williams
A few years ago, Winston weaseled into Williams' home and managed to make a mess of a dozen cupcakes and an entire box of pancake mix.
One point about Winston that Williams can't stress enough is that raccoons aren't meant to be household pets. "I've had people saying they've been looking for raccoon pets after they learn about Winston and I can't stress enough that they're wild," she said.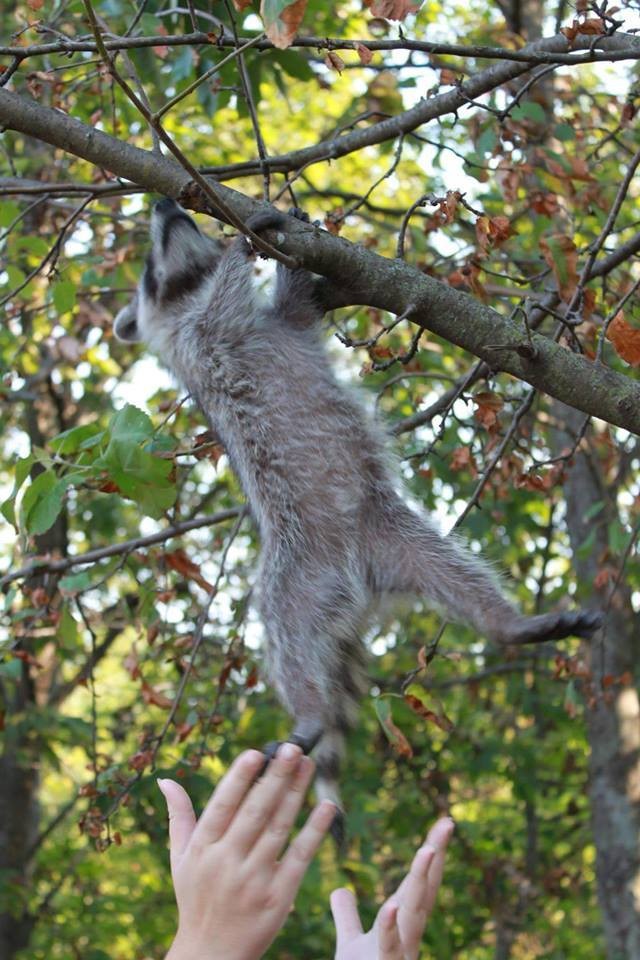 via Haley Williams
She emphasized that Winston can still be skittish, even around her, and has bitten her on a few occasions when she failed to properly read his body language. "While I have greatly enjoyed the experience I've had raising him and learning about him, I still wish he would have had his real mother to teach him," she said.
But it seems Winston will never forget the "mom" who gave him the chance to live and grow up into a fully fledged wild animal.
"Sometimes he shows up late at night and we'll just cuddle and nap on the porch together until he decides he's had enough and will leave again," Williams said. "He will sometimes cuddle up close and groom my newest cat. Perhaps he remembers Zizi in those instances."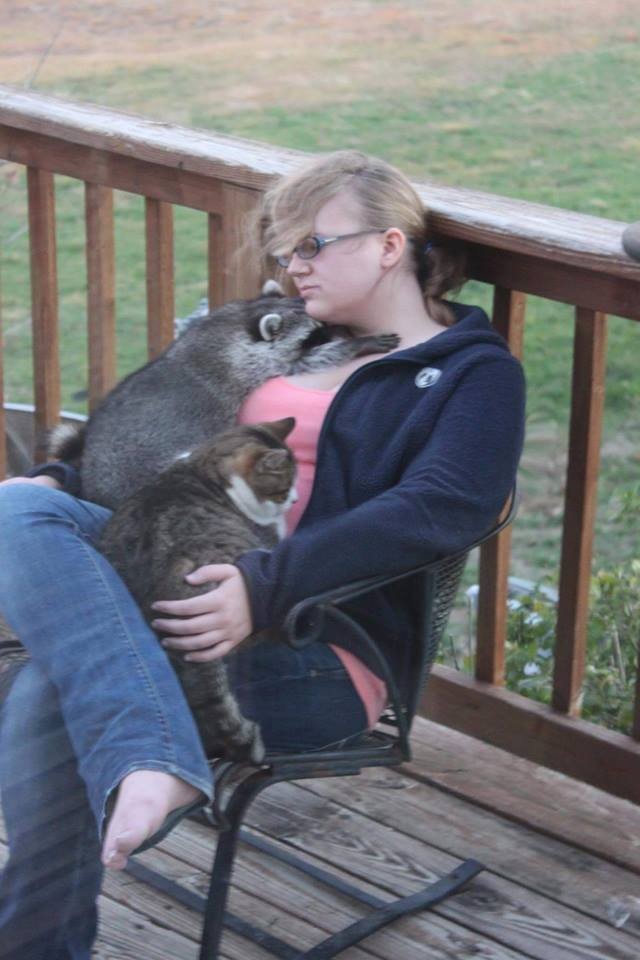 via Haley Williams
Share the cute! :)
via the Dodo
LIKE US!
Comments
comments powered by

Disqus
LIKE US ON FACEBOOK!