Hospice cat comforts dying Veterans and their families at VA hospital
There's no shortage of highly-capable medical staff at VA Hospice in Salem, Va. to ensure that dying veterans and their families are cared for and comfortable.
There's one staff member who has no medical training but is a highly effective care giver beloved by all.
His name is Tom, and he's a cat.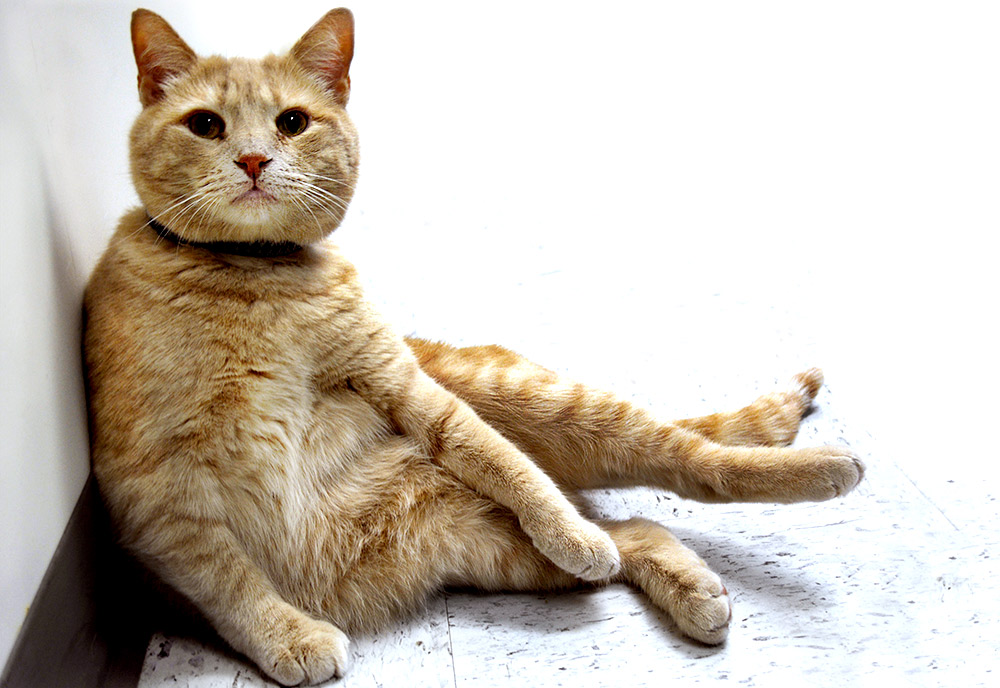 The U.S. Dept of Veteran Affairs
Palliative care coordinator Dorothy Rizzo rescued the friendly orange tabby from a local animal shelter four years ago, thinking that having a cat around would make vets feel more at home during their final days.
But Tom soon proved to be something far more than a feline; he became a source of happiness for folks at their darkest times. He makes the transition much easier and peaceful.
"Tom has known what to do since the first day he was here," Rizzo told Veterans Affairs news. "There's something about the presence of an animal that has a calming effect. Watching the cat or petting him takes you out of the sad moment you're in."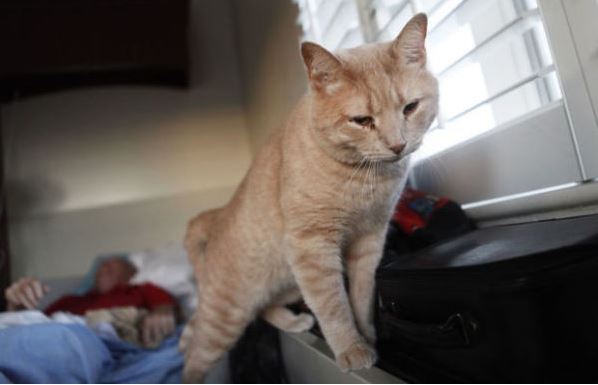 The U.S. Dept of Veteran Affairs
The orange tabby was present when Edwin Gehlert, a WWII Veteran, took his final breaths.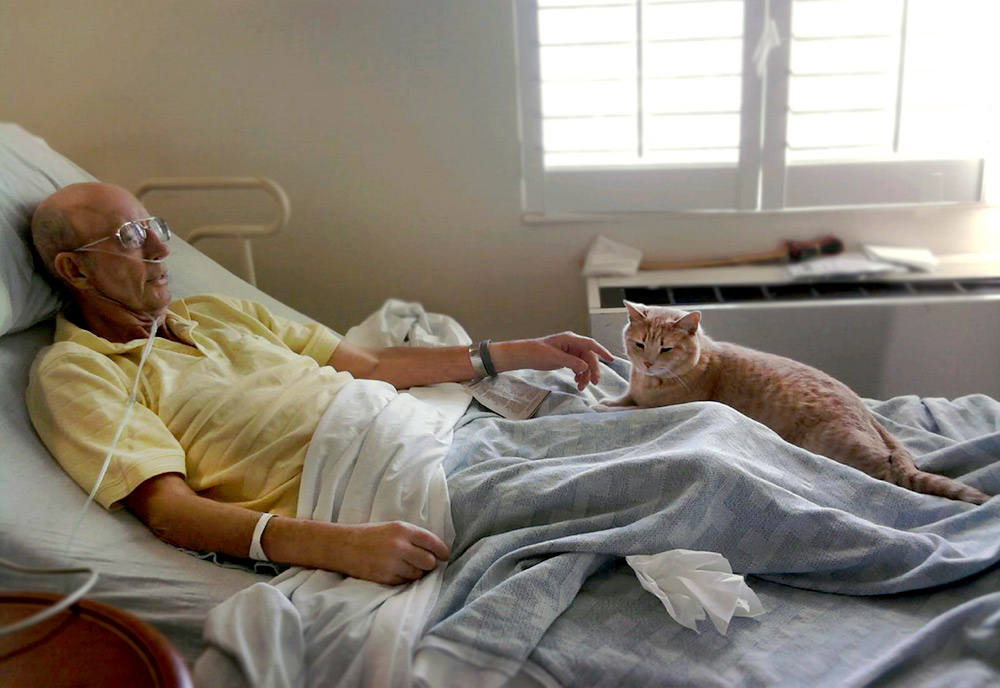 The U.S. Dept of Veteran Affairs
Tom jumped onto his bed, curled up beside him and placed a furry orange paw in the Army Veteran's open hand.
"That cat took him right to heaven," said Elizabeth Gehlert, the Veteran's wife of 68 years. "It was a beautiful passing and that cat is the one who made it happen."
The Veteran's daughter, Pamela Thompson, described the orange tabby as her lifeline on that difficult day. "I kept telling daddy to let go, to go towards the light," she said. "When Tom put his paw in daddy's hand, it was like God was telling me he had ahold of my dad and that everything was OK. That's how I felt. I felt a peace come over me."
Tom just seems to know who he needs to spend time with. He just knows.
"Having a cat in the room will take your mind off what's going on," Laura Hart, a physician assistant at the hospital, said. "He'll do something silly – he'll jump in the air or something and everyone will laugh. It breaks the tension."
Tom's furry, comforting presence is also a big help to family members who need to return home after visiting with a loved one all day. "When they leave for the day and the cat's still on the Veteran's bed, it gives them some comfort," Hart explained. "They don't feel so bad about leaving. They're sort of like, 'OK, Tom's here. It's OK if I leave now.' It makes them feel better."
Even for those who aren't cat people, Tom finds a way to help.
"We had a Veteran here whose daughter did not like cats," Dorothy Rizzo, palliative care coordinator on the hospice unit said, "so when Tom came into the room she'd ignore him or shoo him away. One night she was here with her dad and stepped out of his room for a few minutes to take a break. Tom went out there after her, wrapped himself around her legs and meowed at her. That made her think she should maybe go back to her dad's room and check on him, which she did just in time. Her father died moments later."
Tom brings a calming presence to families in need. Does he have supernatural powers or is he just a thoughtful kitty.
We like to think both, and that cats have a lot more powers than we realize.
Share this wonderful story!
LIKE US!
Comments
comments powered by

Disqus
LIKE US ON FACEBOOK!