Photographer meant to take some photos of Burrowing Owls, ends up saving cat's life! (Gallery)
This cat was badly injured, likely due to an attack from a large bird of prey. This photographer just so happened to be working on the field, hoping to capture some pictures of Burrowing Owls, when he saw this poor guy.
Luckily he was there, because the cat likely wouldn't have survived.
"I saved a life today!" LaughingInside shared on reddit.
That he did.
"That's not a Burrowing Owl."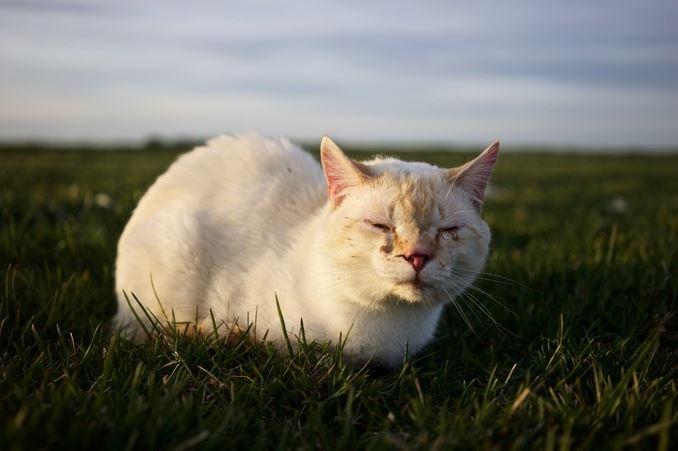 "I was photographing Burrowing Owls and I saw this cat. He looked hurt from a distance, so I grabbed my camera and my Winnie the Pooh blanket. The camera just in case, you know, aliens, and the blanket, because it makes me feel secure."
"The cat was clearly injured."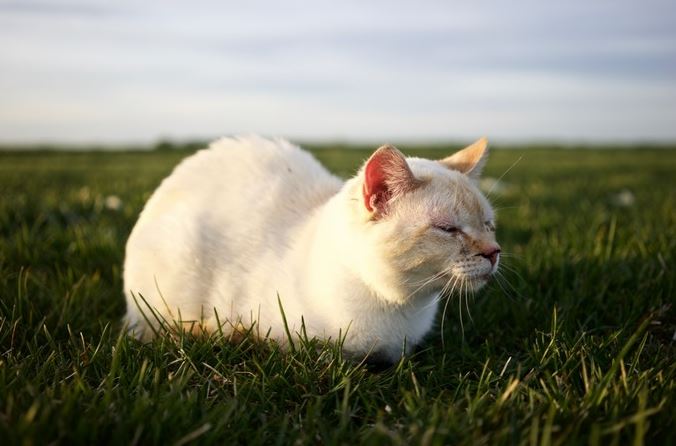 "He had blood coming from what seemed to be a very swollen nose, several lacerations, and he was barely conscious. Despite what many people think cats are not ultimate killing machines. While their claws and teeth are very sharp, they lack the length to penetrate the thick feathers birds of prey (true ultimate killing machines) adorn, everywhere!"
"This cat was in the very last place I would want to be if I were a cat."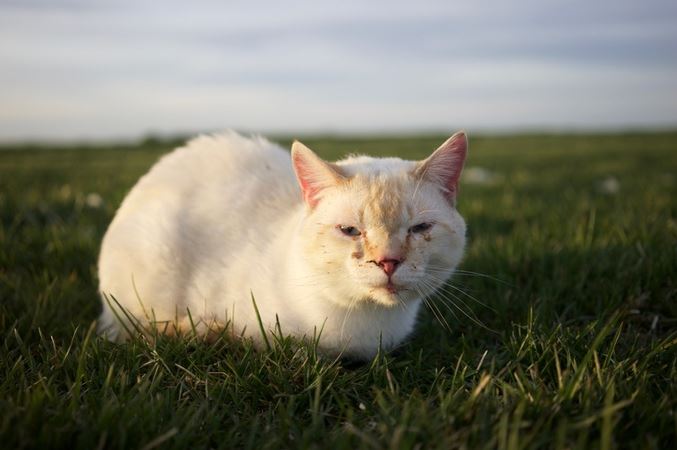 "Right behind him is Barr lake which boasts the highest concentration of migrating eagles anywhere in the world. This may also be true of the thousands of hawks, owls, and falcons found here. This cat was most likely scooped up and flown high enough to be dropped and killed (this is especially common with Golden Eagles, Red Tail Hawks, and Great Horned Owls). These are just three Apex Predators that are very common here. Fortunately he managed to avoid being eaten."
"He was making the saddest little noises."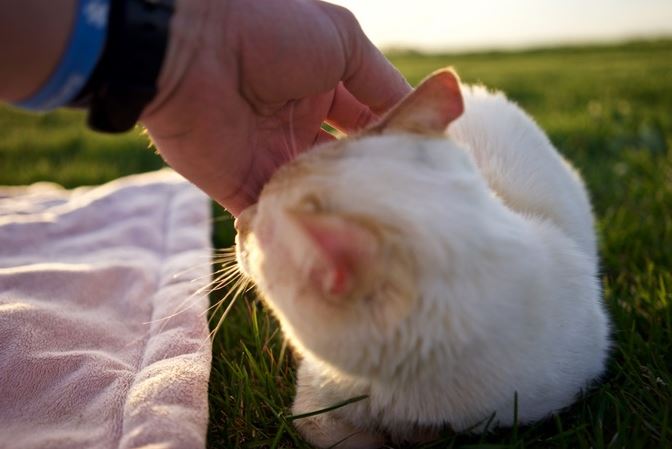 "It was almost like he knew I was his last hope. If he was scared of me, he didn't show it at all. His hope to survive was stronger than his fear of me. He even managed to start purring when I tried to check the extent of his injuries."
"After a while he stood and hobbled onto my security blanket."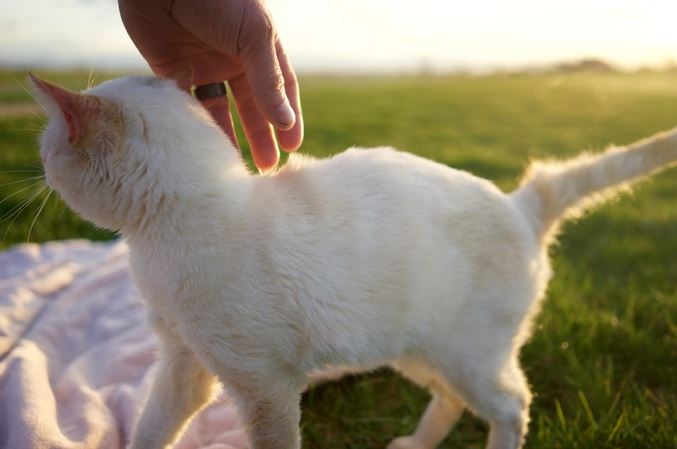 "I continued to check him over."
"He is very shaken up."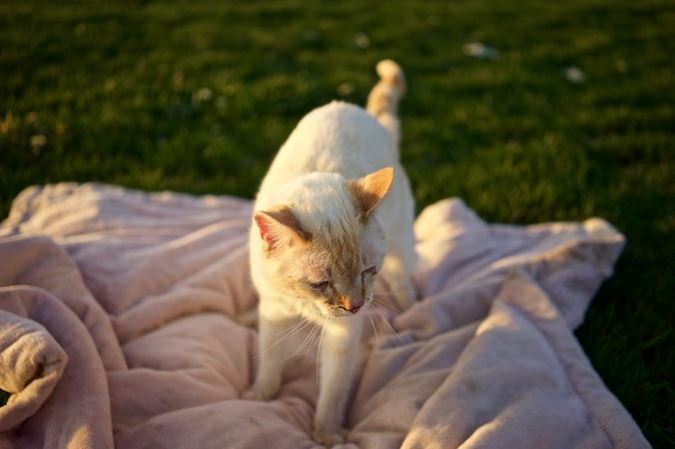 "I wrapped him lightly to keep myself and this little fluff ball of cute safe."
"Carrying him to the car."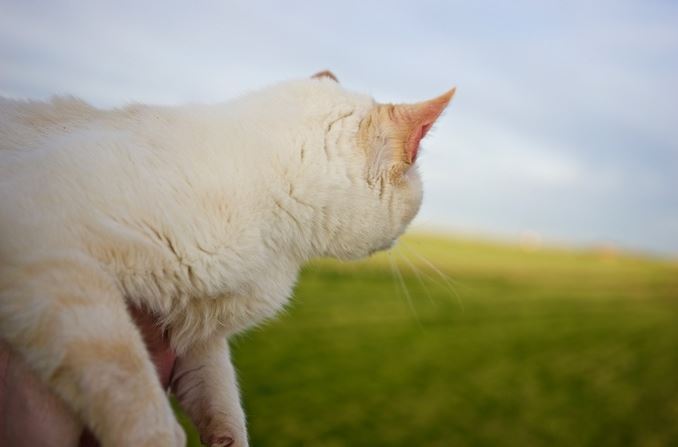 "I just really liked this picture."
"When I got him in my car he went straight for the wheel well to hide."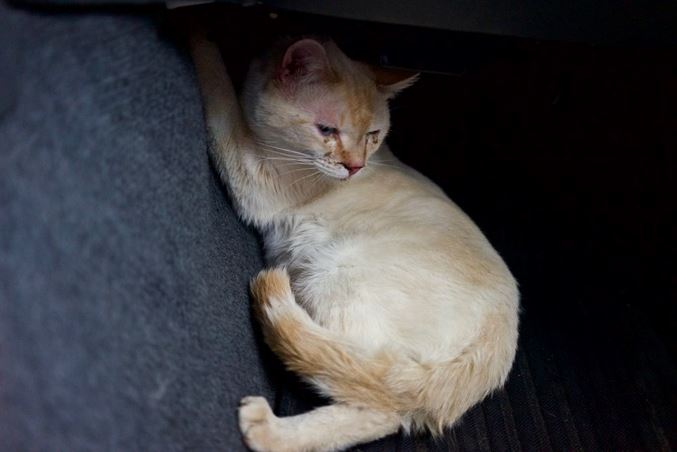 "and pee! Yay!"
"We went on a mission to try and find an opened animal shelter."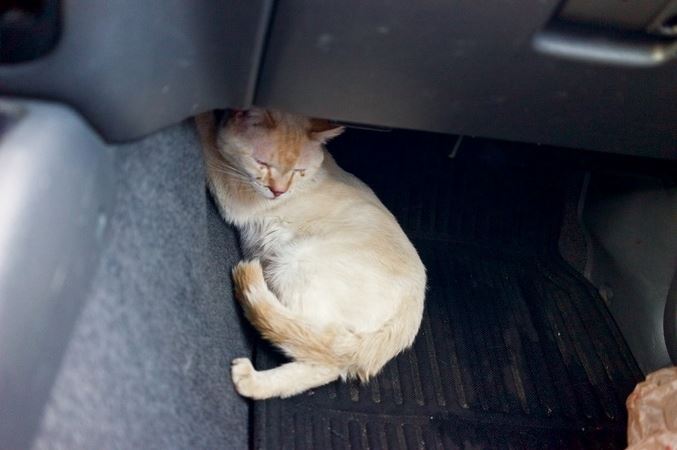 "There are no Vets or animal hospitals opened after 8pm nearby, so it's home for some healing."
"My wife assisted."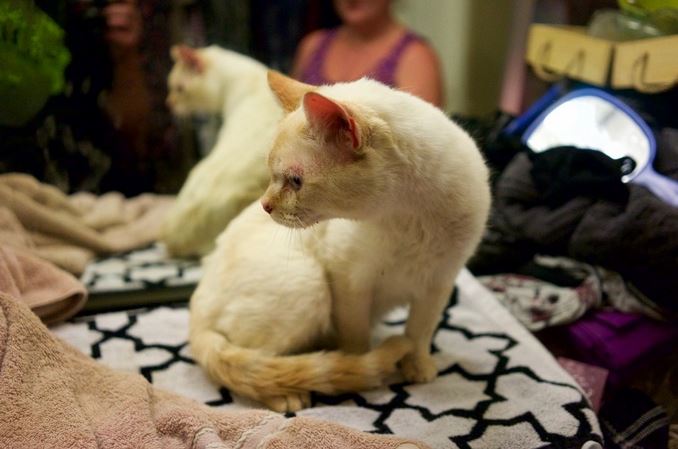 "I am a trained homeopathic, vegan, Shaman, chiropractor, so I've got this. Just Kidding, I'm not a quack, and I'm not a Shaman either, unfortunately."
"We checked his head for injuries and his body and pulse for signs of internal bleeding."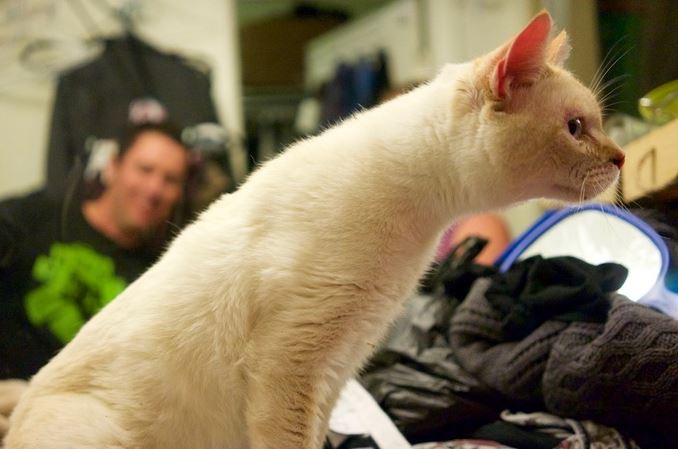 "It's hard to really know without the proper tools, but he seems stable. Hopefully all of his organs are ok."
"Tomorrow we'll have to go to the vet for a more thorough check up."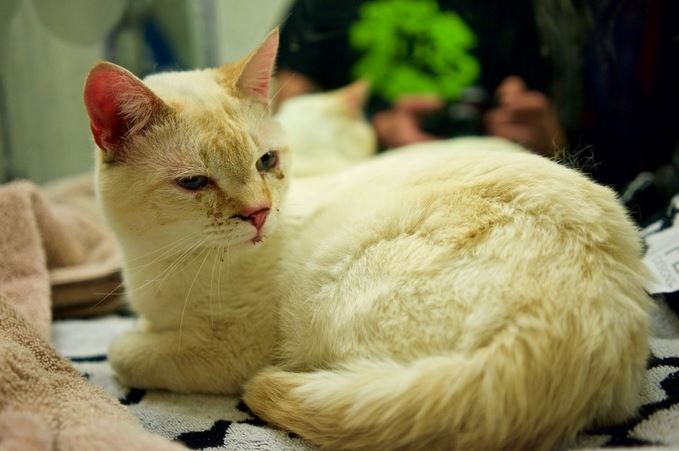 "Now it's time to rest."
"After some food and water."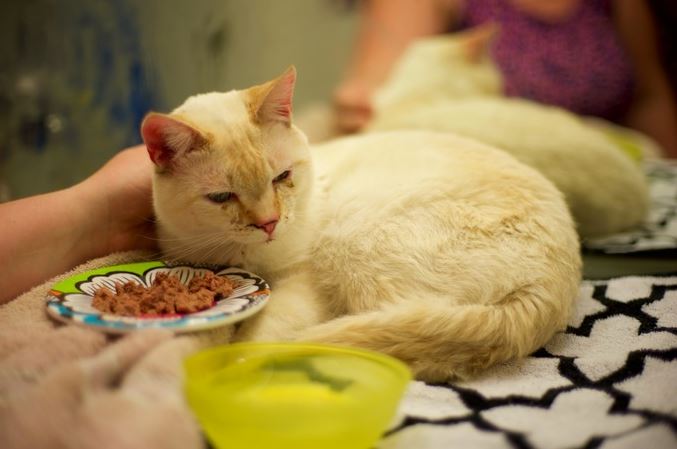 "Of course."
"He drank a ton of water."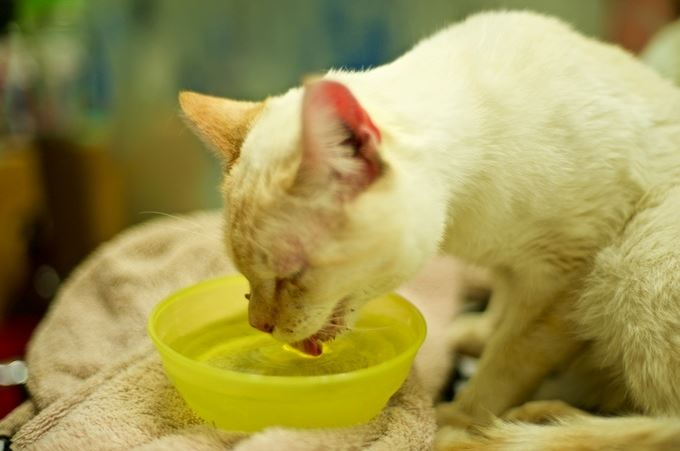 "You could see the life coming back into him."
"I'm pretty sure he wouldn't have lasted the night if I didn't find him."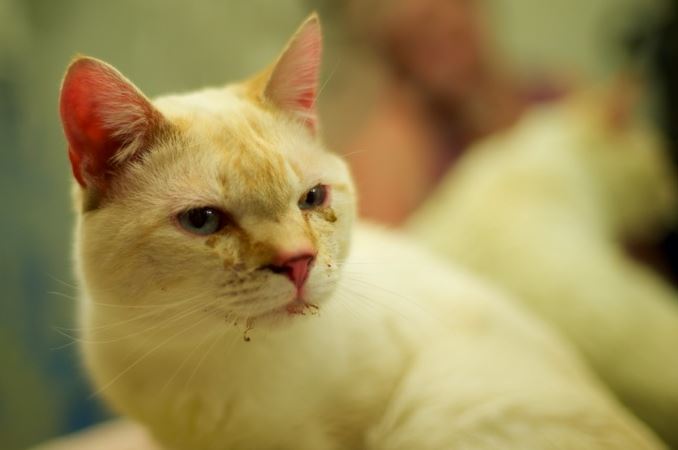 If no one claims this kitty, he'll be very happy to bring him in as a new member of his family.
Buds!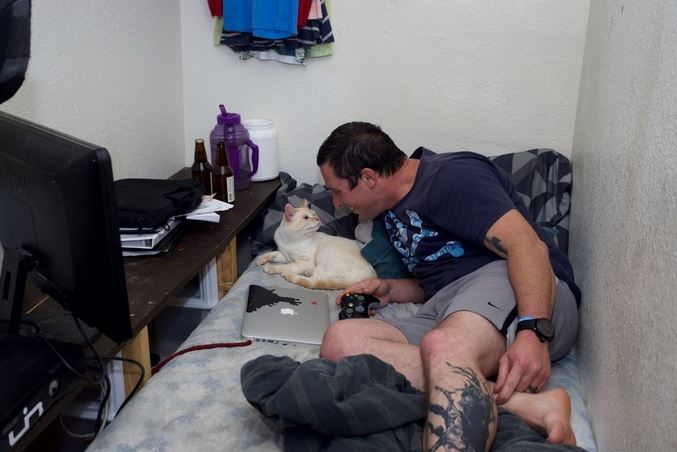 "He's been following me everywhere I go. He even played some RDR with me in my literal man cave (a true cave only has room for one, or perhaps two)."
What a heartwarming rescue. This man is a hero. Just look at that cat's face in the man cave. That's love!
***"Update: Cat is doing good! Other than some lacerations and a desperate need for some sleep he is doing very well."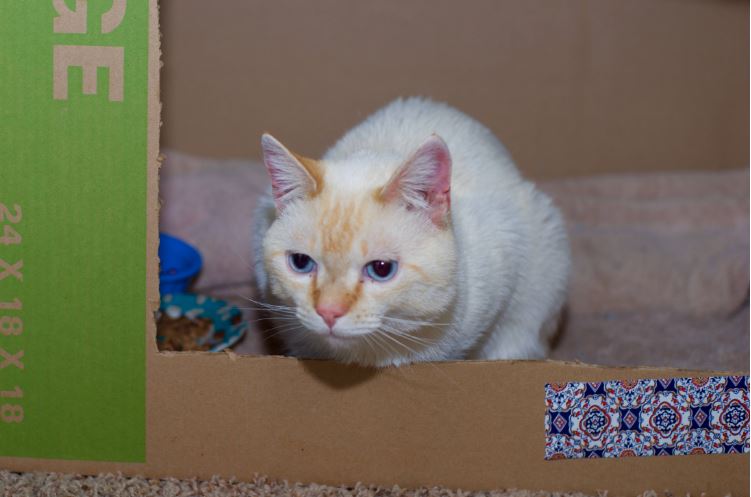 We hope he gets to stay in this family. :)
images via imgur
LIKE US!
Comments
comments powered by

Disqus
LIKE US ON FACEBOOK!