Cleft lipped kitten rescued from hoarding situation is now thriving... he's one adorable little fighter! (Gallery)
This micro kitten has captured the hearts of everyone around him and shown that he has motivation to make it!
Meet Cliff... aka Little Nugget!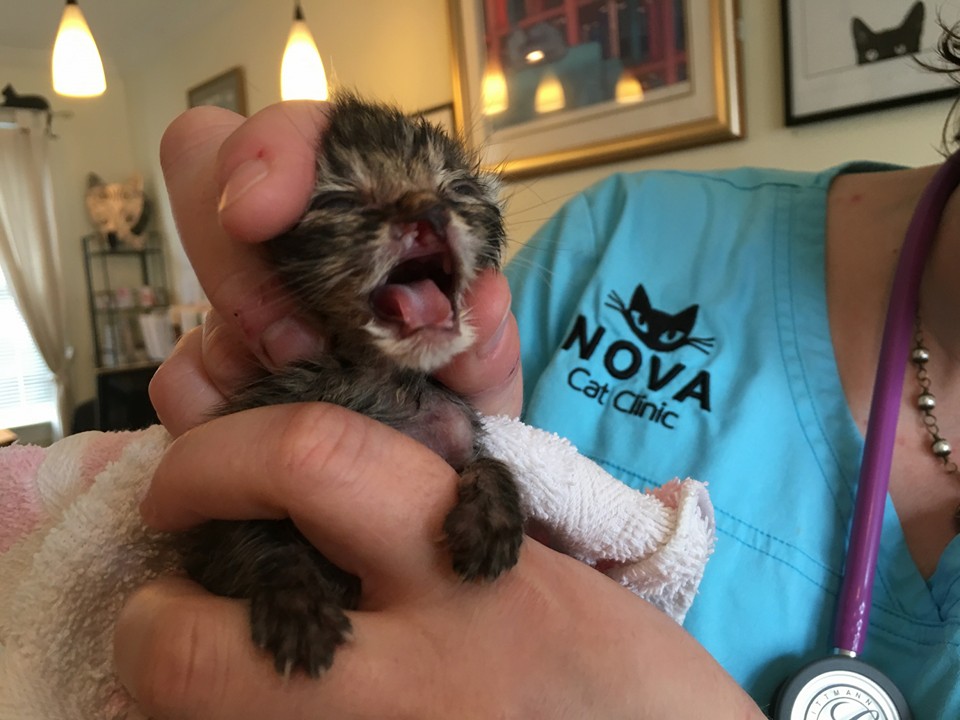 courtesy of Ellen Carozza
"Clifton, aka Little Nugget, the cleft-lipped kitten came to me from a hoarding situation at 24 hours old and less than 2 ounces," Ellen Carozza shared with iizcat.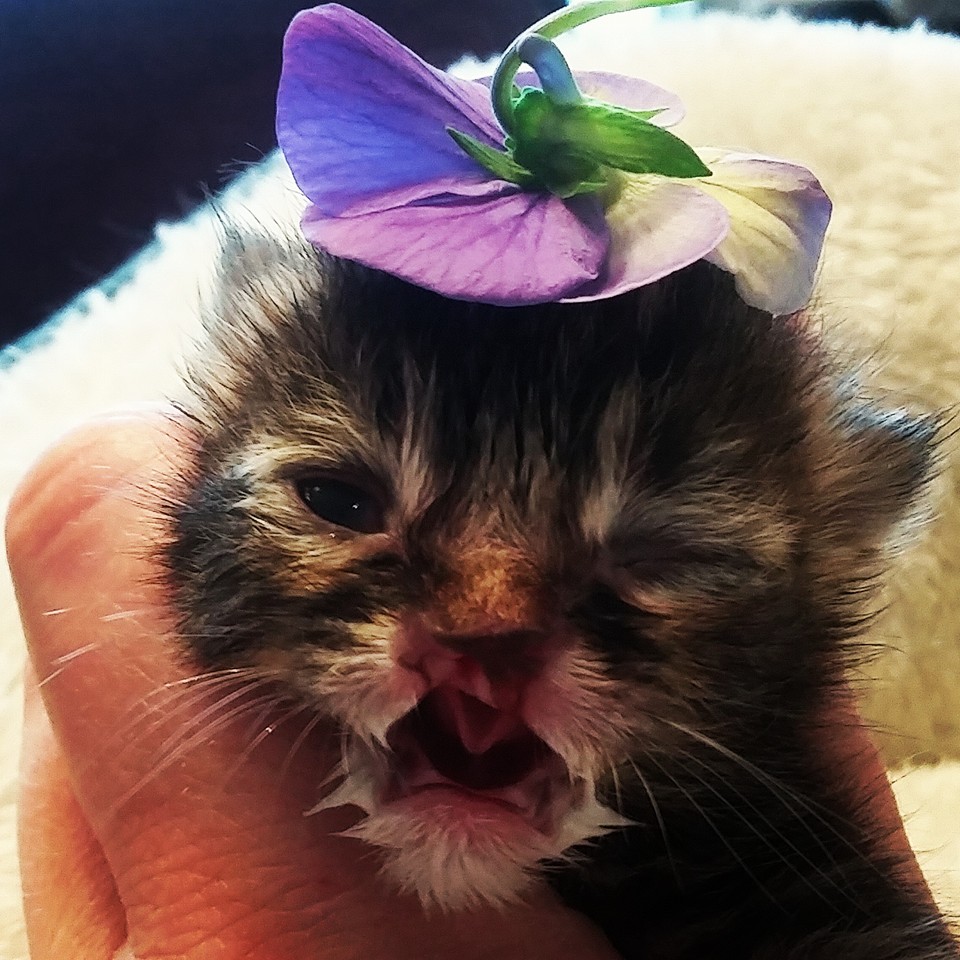 courtesy of Ellen Carozza
"Cliff was born on 4/22/16 under a dresser after his mom was rescued from a hoarding situation from Operation Hood. I obtained him because I specialize in complicated neonatal kitten care. Him having a cleft lip/palate made him fit the bill of specialized care since many of these babies need to be tube feed for weeks before surgery(they have a high mortality rate.)"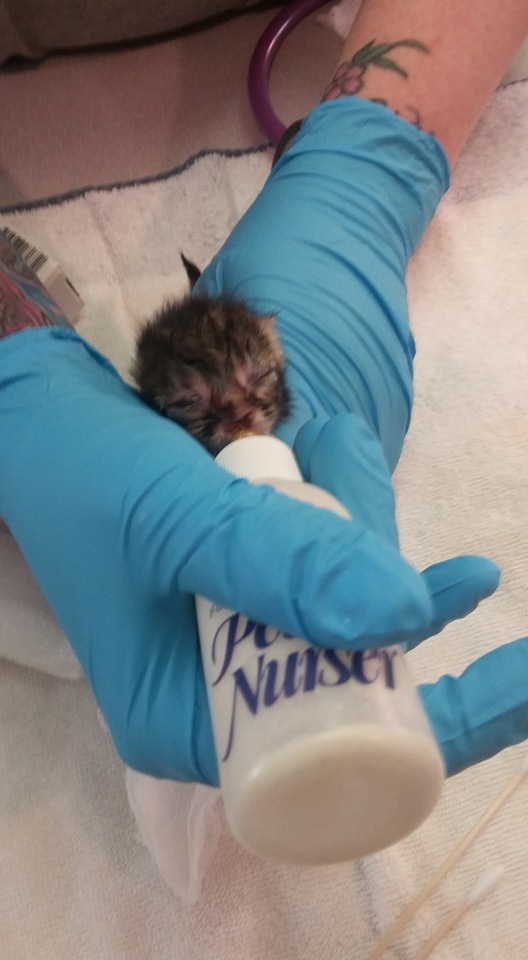 courtesy of Ellen Carozza
"He resides with me full time in Northern VA where he can get the proper care 24/7 since I am a licensed veterinary technician at an all feline hospital NOVA CAT CLINIC in Arlington VA."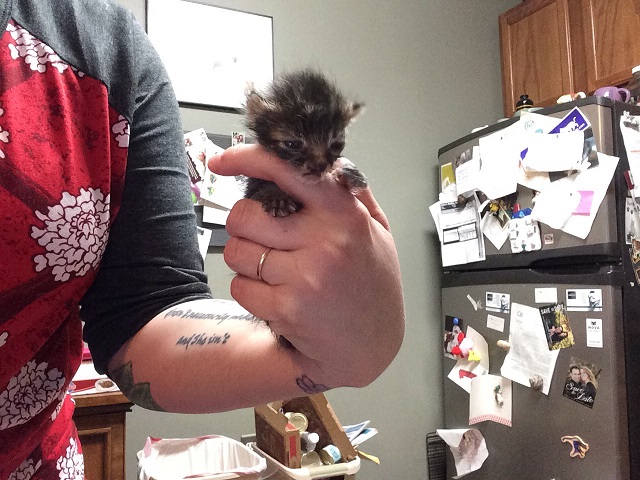 courtesy of Ellen Carozza
Little Nugget is doing great under Carozza's care, and he's quite the charmer ;)
"Currently at 4.5 ounces and at 3 weeks old, this little guy charms everyone he meets. Right now he acts like a typical 3 week old kitten, just micro sized! He is spoken for by my friend of 17 years who was also a veterinary assistant(who just lost her last cat of 19 years a few days ago.)"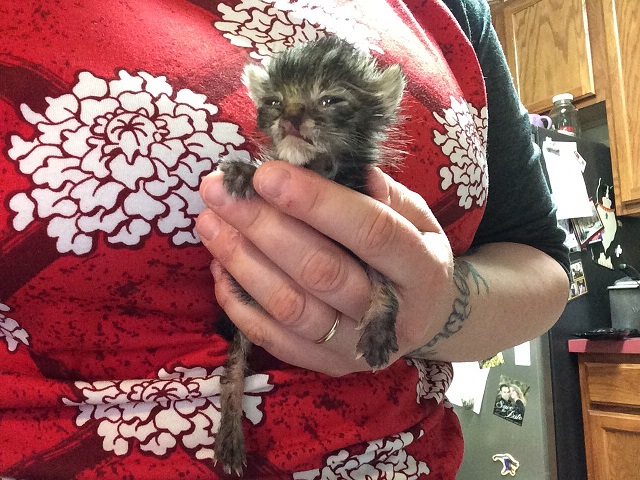 courtesy of Ellen Carozza
"My goal for these special cases is for the public and our veterinary community to understand that every life deserves a chance, you just need to find the right people to help you. I have a 501c3 at my clinic specifically for cases such as his."
We wholeheartedly agree. Every life deserves a chance, and we're grateful for those like Ellen Carozza.
Share this story and help other cats with special needs get adopted!
LIKE US!
Comments
comments powered by

Disqus
LIKE US ON FACEBOOK!