Canadian couple gets married in front of 1,100 guests... and they were all cats! (Gallery)
What a purrfect wedding!
Louise Véronneau and Dominic Husson, both animal lovers, met 3 years ago in Quebec and decided they wanted to share their wedding with a place they had fallen in love with - the Cat House on the Kings.
"We are both animal lovers. She's a great person, and that's why I wanted to marry her," Husson told KSEE24 News.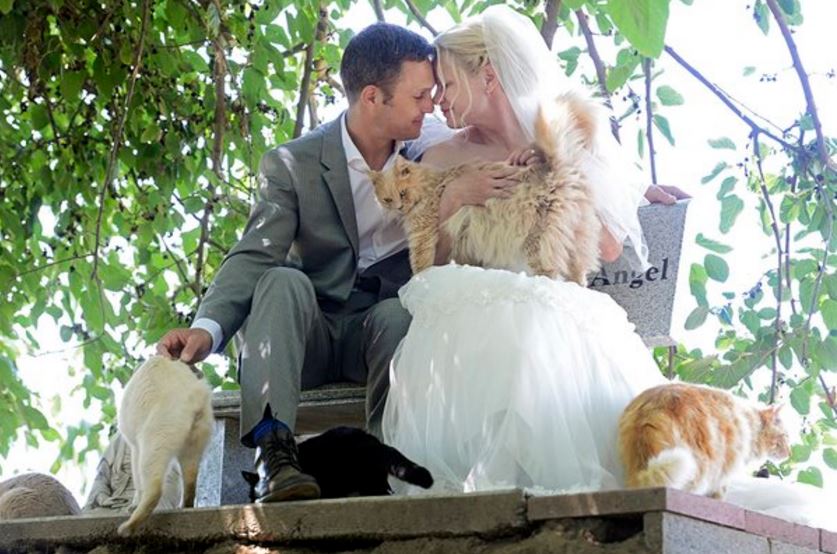 twitter@ck_foto
The shelter sits on a 12-acre plot of land surrounded by a cat-proof fence and considered the largest kitty sanctuary in the U.S. The shelter is no-cage and no-kill, filled with more than 1,000 cats and kittens and nestled outside Fresno. Since its founding in the early nineties, the sanctuary has saved more than 24,000 cats and 7,000 dogs, and has spayed and neutered more than 40,000 other animals.
Long before she met her husband, Veronneau told reporters she learned of the cat house in California and marked it on her bucket list. Three years ago, she visited for the first time and felt an instant connection — to the animals, the volunteers and the mission.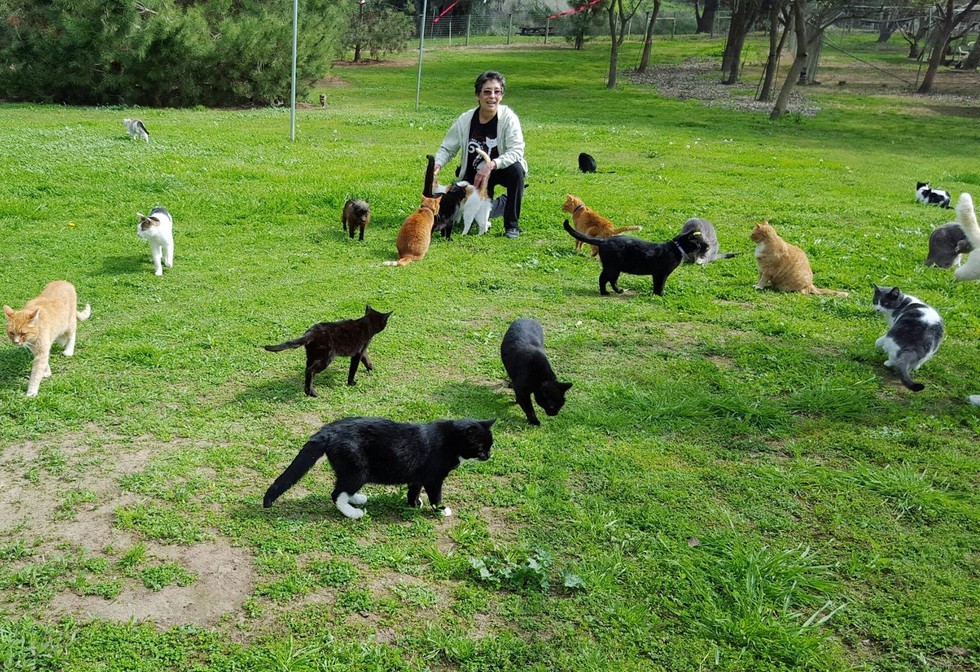 via The Cat House on the Kings
Lynea Lattanzio, founder and owner of the shelter, was ordained and married the couple. It really was the purrfect wedding.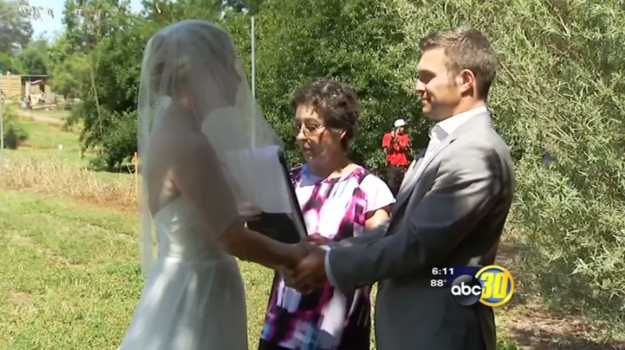 KFSN / Via abc30.com
"During the ceremony, the kitties either watched, or were busily rubbing up against legs for attention - Lynea's legs, the bride and groom's legs, their photographer's legs, the cameramen's legs, staff legs, etc! They always want to be part of what's going on. They are curious and nosy!"Harvie Schreiber of the Cat House of the Kings, told Love Meow.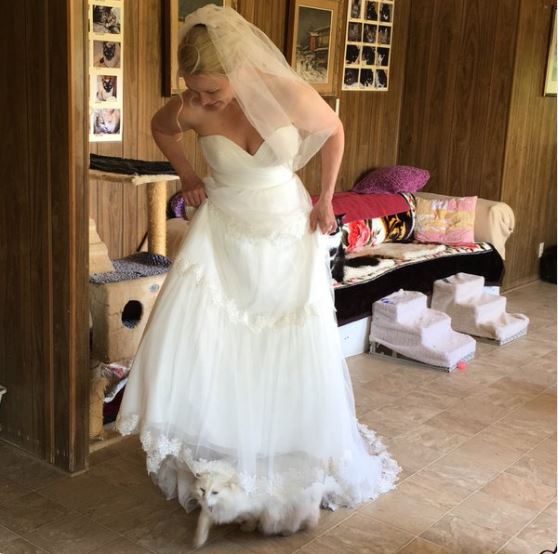 twitter@justinsacher
"One white kitty even followed the bride as she walked from the Senior House down to the bench by the river where they were married."
"Many people have music for their wedding. In this case, it was the peaceful sound of wind in the trees, the sound of water flowing down the Kings River, and the wonderful 'music' of kitty purrs!"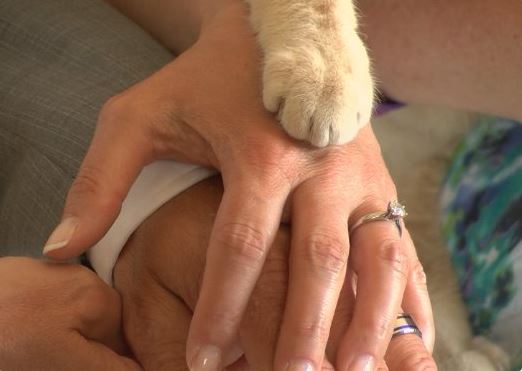 twitter@EvanOnstot
May they live happily ever meowfter!
Watch the video below!
Would you have a kitty wedding? Share this cuteness!
(h/t) Love Meow, Washington Post, ABC News
LIKE US!
Comments
comments powered by

Disqus
LIKE US ON FACEBOOK!