These two library cats left their paw prints on a small town... and the world!
In 1983, two Scottish fold cats in Minden, Nevada, took up a residence at the Douglas County Public Library and left their paw prints on more than just the bookshelves.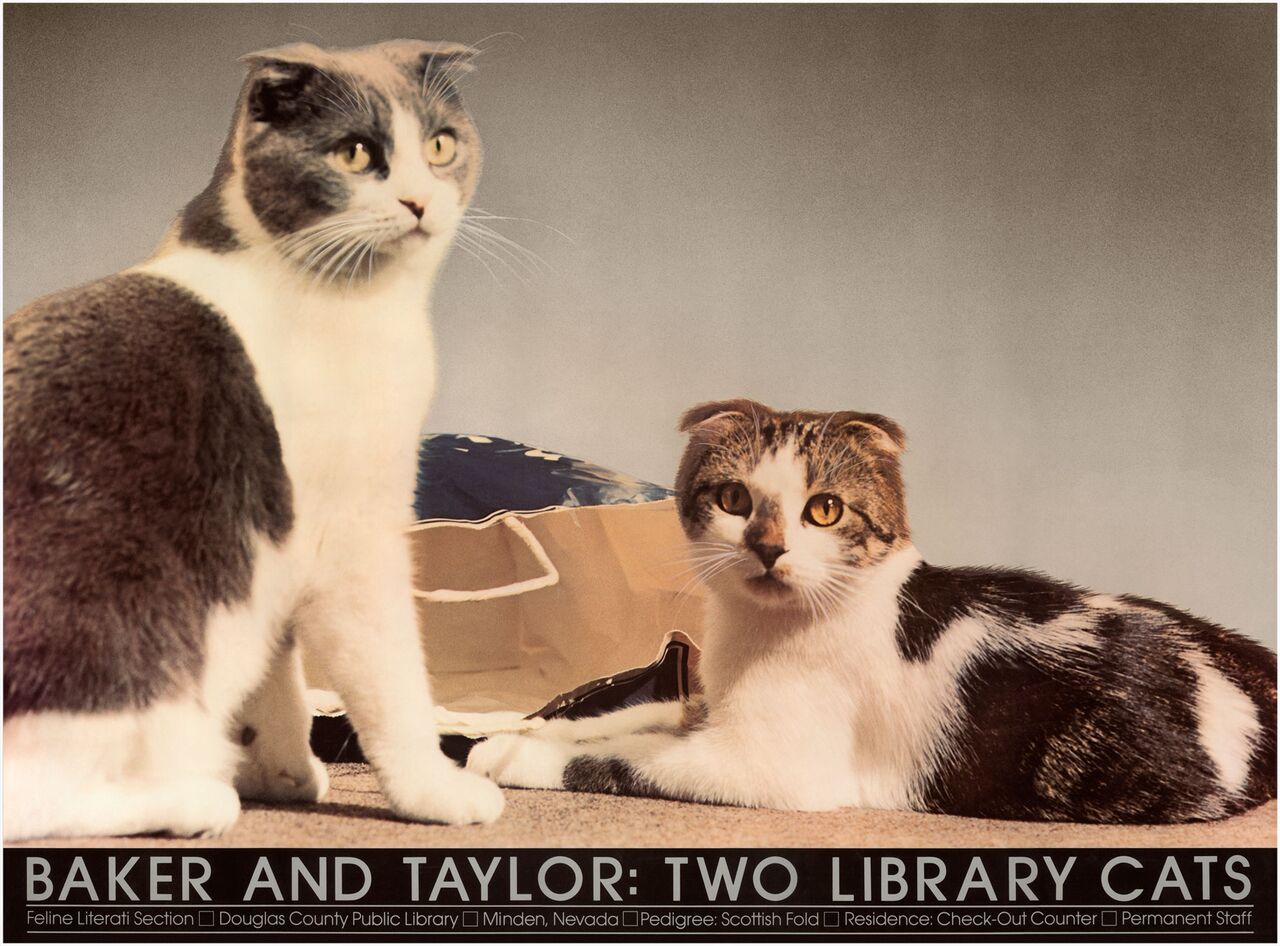 Courtesy Baker & Taylor, LLC
It all started with some mice in the library.
Jan Louch, assistant librarian of the Douglas County Library, decided that the library should adopt a cat to help out. Instead, they found two.
Enter Baker and Taylor, two Scottish Folds who were more than up to the task. But these two became more than just mousers. Everyone who met them just fell in love and they became kitty celebrities.
Baker being a kitty gargoyle.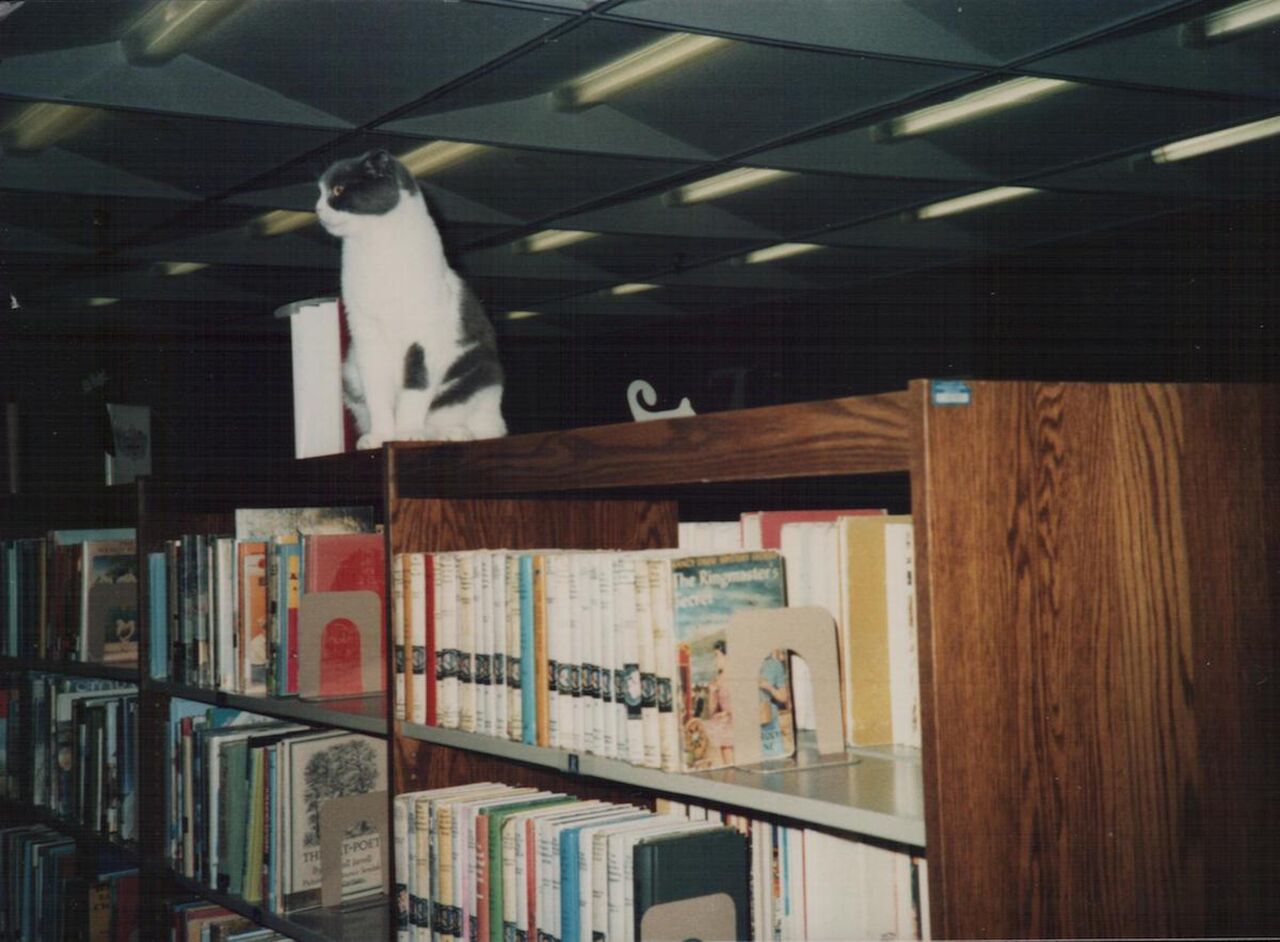 Courtesy Jan Louch
Taylor... being Taylor.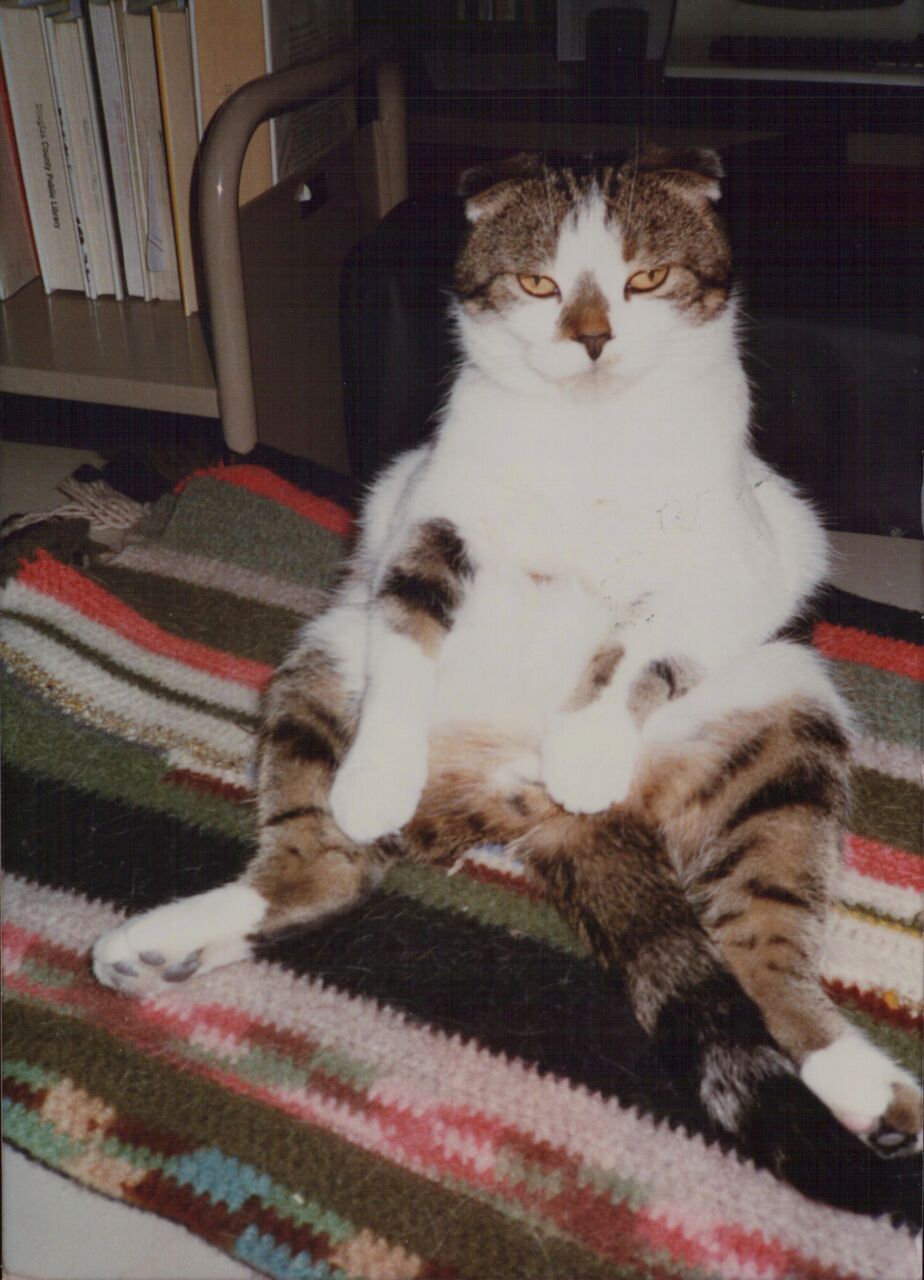 Courtesy Jan Louch
Jan credits the cats' quirky habits like sleeping in office supply boxes, dragging shoelaces across rows of books, and making themselves at home on the checkout counter making them so loveable.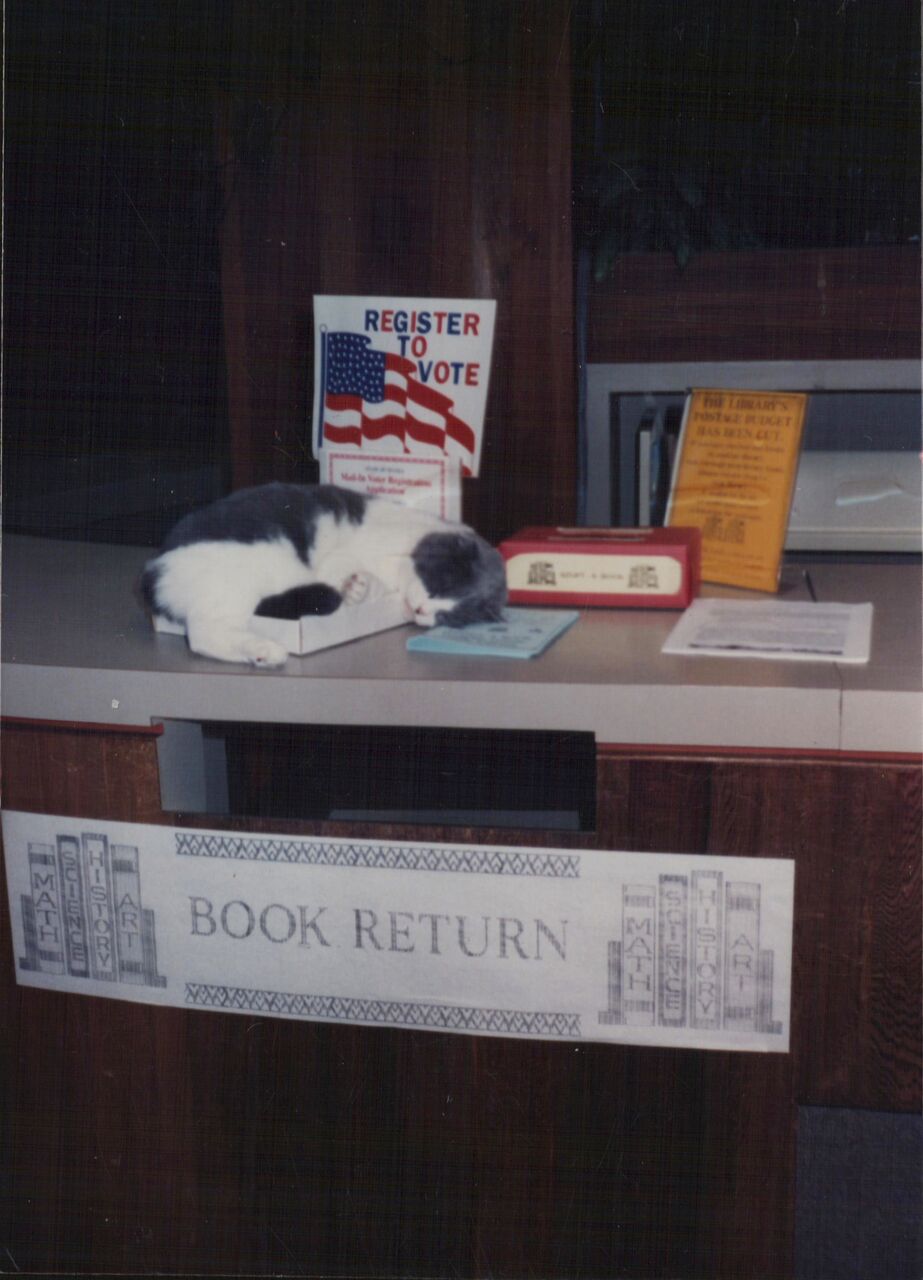 Courtesy Jan Louch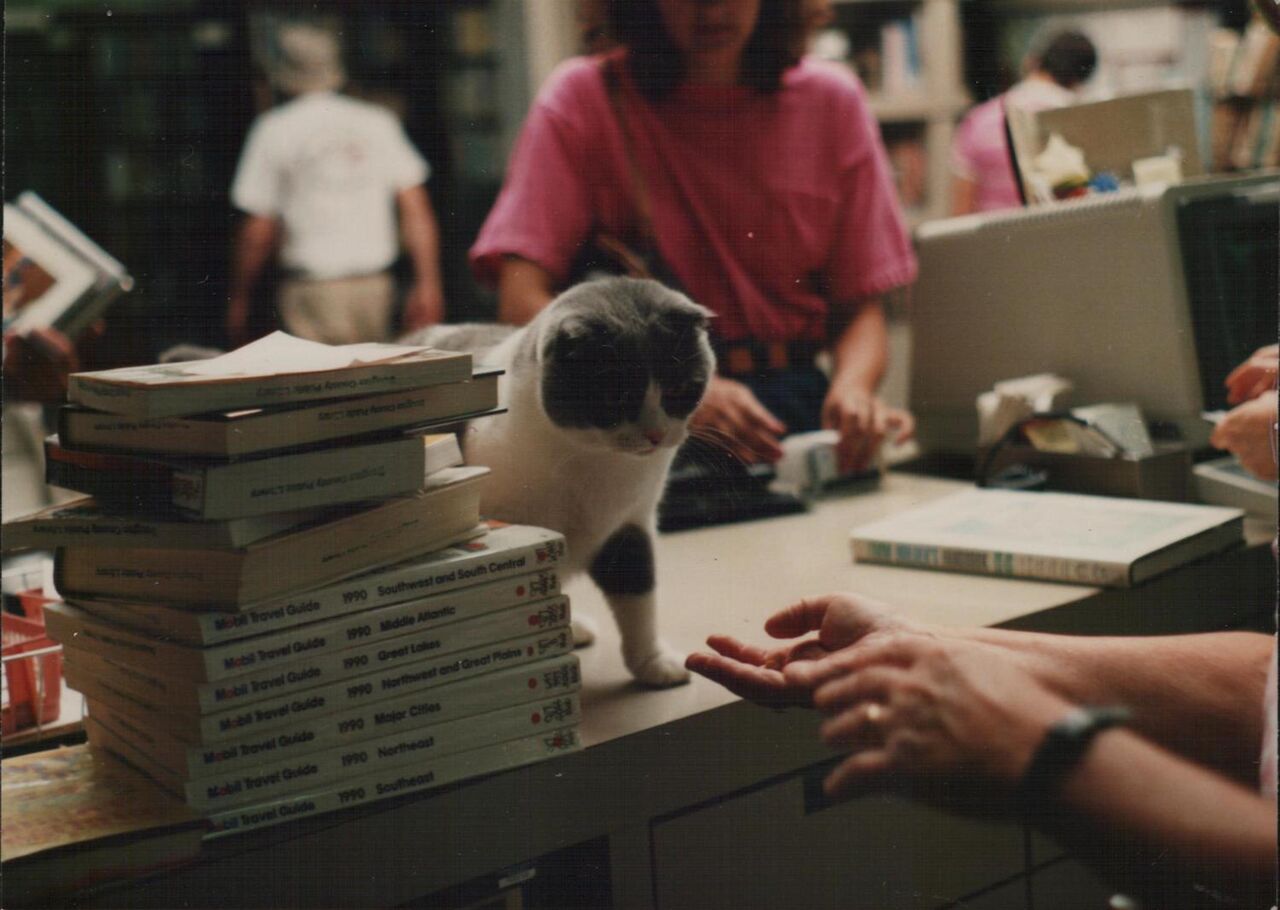 Courtesy Jan Louch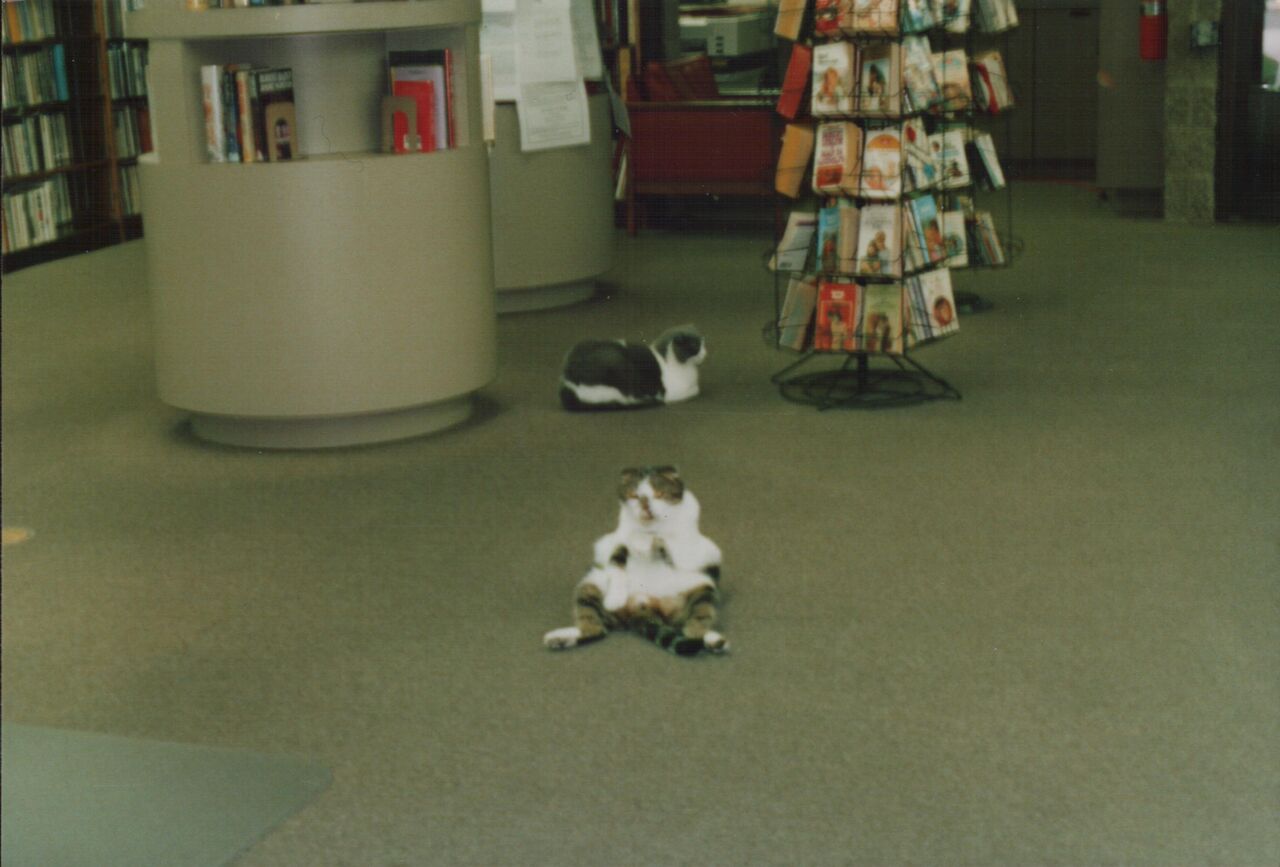 Courtesy Jan Louch
"The cats changed everything: Staff loved coming to work, patrons checked out more books, and cat tourists flocked to the library to meet the cats, while 2000 miles away, a second-grade class fan club wrote letters and sent drawings to the cats," Lisa Rogak, co-author of "The True Tails of Baker and Taylor", shared with iizcat.
Best of all, the cats helped Jan recover from a devastating divorce."
Jan with Baker and Taylor.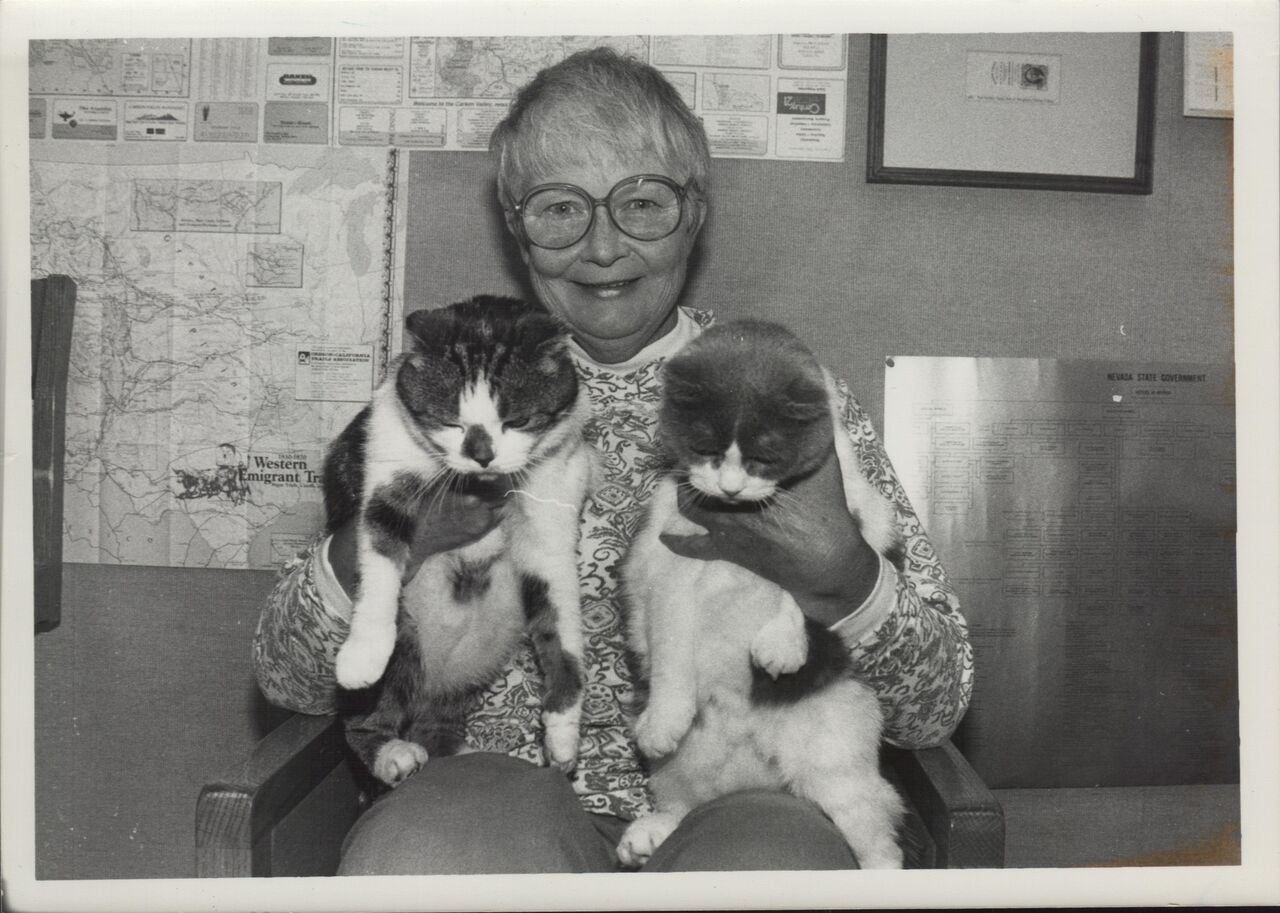 Courtesy Jan Louch
Baker and Taylor, named after the world's largest distributor of book and entertainment products to libraries, quickly came to be the heart of the Minden community.
But their celebrity status exploded in 1988, when the supplier company who they were named after, decided to make the pair the official mascot for the brand.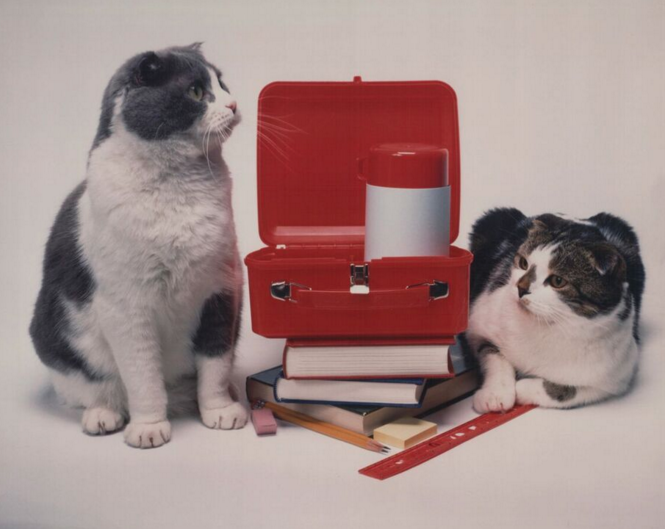 Courtesy Baker & Taylor, LLC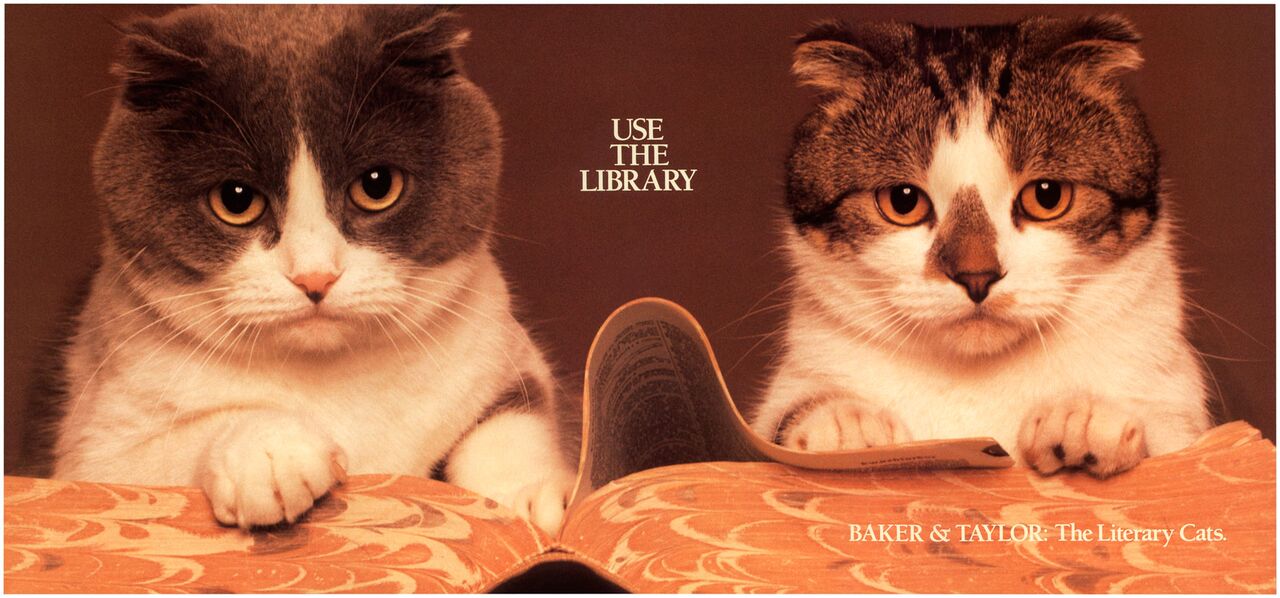 Courtesy Baker & Taylor, LLC
"It was kind of a shock, really," Jan recalled. "We knew we wanted to publicize them on their home turf, but when that first poster circulated 30,000 copies, it was shocking. It was like 'Wow, those are our cats."
Across the country, local libraries hung their adorable posters and reader-friendly merchandise. Their reach went worldwide - so much so that visitors from the United Kingdom came to Douglas County for a chance to meet them!
In Ohio, former second-grade teacher Leslie Kramm Twigg and her students formed the official Baker and Taylor fan club, even penning an original anthem to sing for the mousers.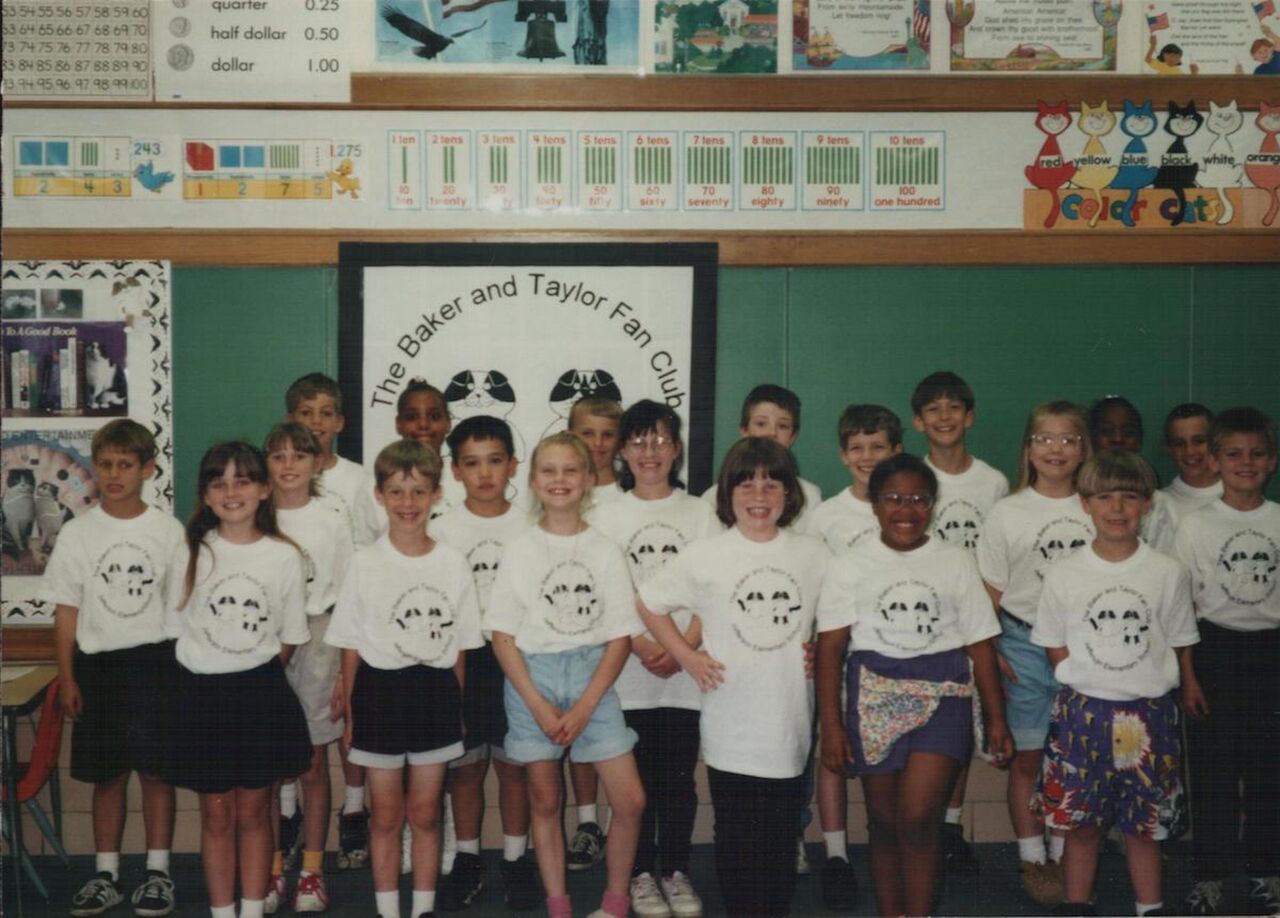 Courtesy Leslie Kramm Twigg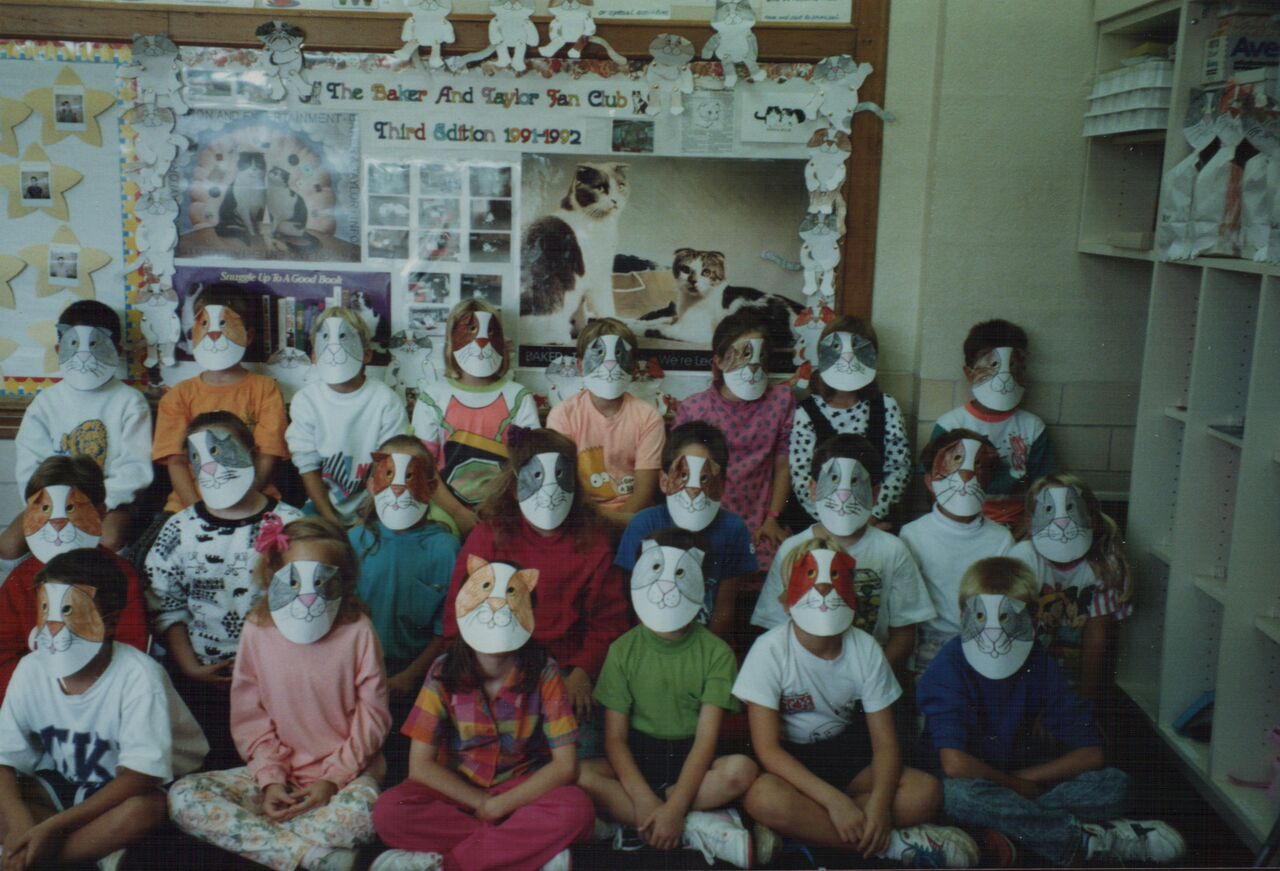 Courtesy Leslie Kramm Twigg
These cats helped bring people of all ages together to spread a positive message.
How two cats helped change so many lives makes this a fascinating story, in which co-author of The True Tails of Baker and Taylor" captures.
"As a book lover, and someone who worked in publishing for so long, I always knew about the posters and the shopping bags that the cats were featured on, and most librarians of the '80s and '90s did, too," Rogak told TODAY. "But I had no idea how much these cats meant to the world until I went through Jan's archives and saw it for myself."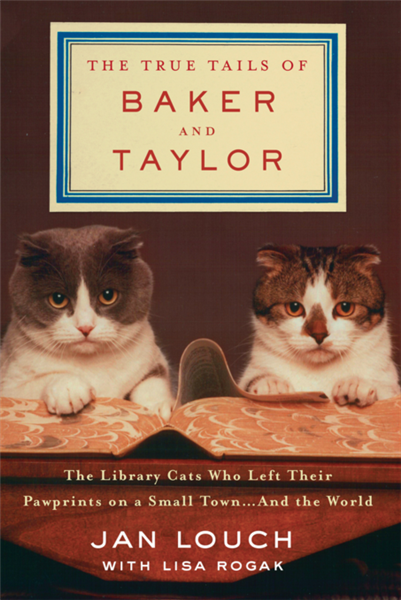 Courtesy St. Martin's Press / Lisa Rogak
"This book really isn't just about the animals," Rogak said. "It's about how the animals can change humans and their lives in unexpected ways."
Baker and Taylor passed away in 1994 and 1997. Their pictures still appear on the wholesaler's merchandise, including tote bags, bookmarks, posters, calendars and other materials distributed at library trade shows and press events. Both beloved feline friends have been buried in front of the Douglas County Public Library with individual plaques to honor their memories.
"Working in a place where there are cats, or other animals, can have a whole new effect on you, even if it's just a momentary encounter. That one instance can carry a person, and uplift them for the rest of their day. And who knew a couple of unassuming cats would accomplish that?"
*In a time where technology rules our daily lives, it's important to remember to live in the moment. Take time to get lost in a book while your fur friend sits in your lap. Those memories you'll cherish. We promise you that.
Be sure to check out this amazing book and let us know what you think!
LIKE US!
Comments
comments powered by

Disqus
LIKE US ON FACEBOOK!