She rescued her cat the day he was to be euthanized. 11 years later, he saves her from a fire.
Tony the cat used one of his 9 lives to save his human. He's been called Tony the hero fire cat... a well deserving name!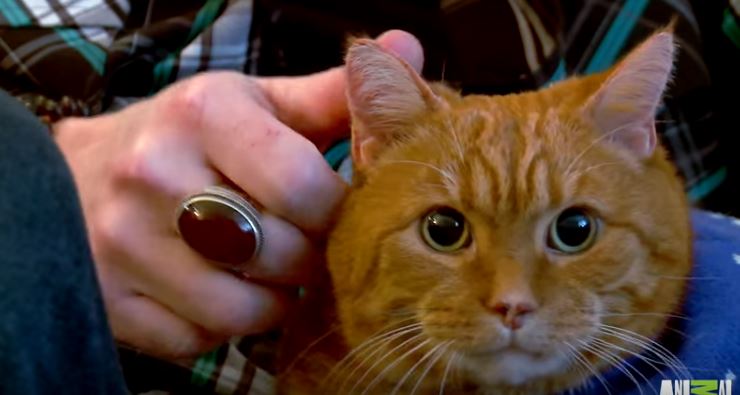 He's a miracle and hero all wrapped into one tiny orange body.
Tony, named after a Catholic saint, now has a new name, Tony the hero fire cat.
"It's like a bad dream," said Robin Lawsons, Tony's owner. Lawsons can't stop staring at her hero.
"Cats pick you out, you always know, you always know," said Lawsons. Tony, now recovered from his third degree burns on his stomach and paws, looked terrible when he came into the Towne and Country Animal Clinic on a cold morning in January.
"This is the worst one that I've had that survived," said Dr. David Kocher, Owner, Towne and Country Animal Clinic, "He was huffing and puffing. It was, it was very close for a while."
Lawsons credits her life to Tony. She says she was asleep in her bed with her dog and she heard him meowing, strangely.
"It wasn't a meow meow, or an attitude yowl," said Lawsons, "It was just a consistent meow." When she finally woke up she says her home was engulfed in flames. "I saw fire one to my left, one around the room, thick smoke, and I heard him, and I couldn't, I couldn't figure out where he was," she said. Lawsons had to leave Tony behind. "Watching your apartment burn, and you know that you got a beloved animal you can't get to," said Lawsons.
But once firefighters got to the scene...
"Man I heard that door go down and I heard someone yelling they got the cat! They got the cat!" said Lawsons. When firefighters found Tony his stomach and paws were on fire and he wasn't breathing. They were able to revive him. And through tears as she clutches her hero, a thank you to the men who risked their lives to save Tony's.
"What they did means more to me, you can lose everything, you can lose everything and as long as you can walk away with the creatures that you love, then it's a success," said Lawsons.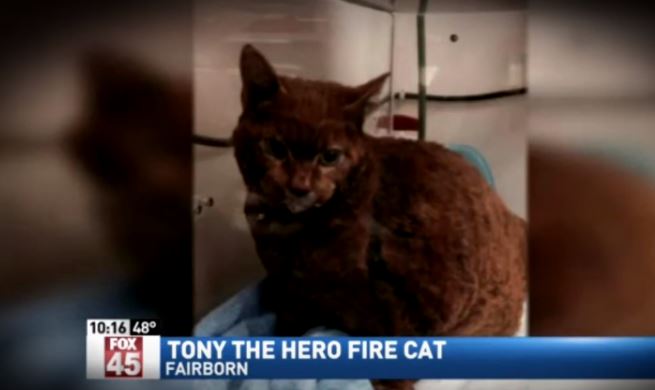 All recovered and happy!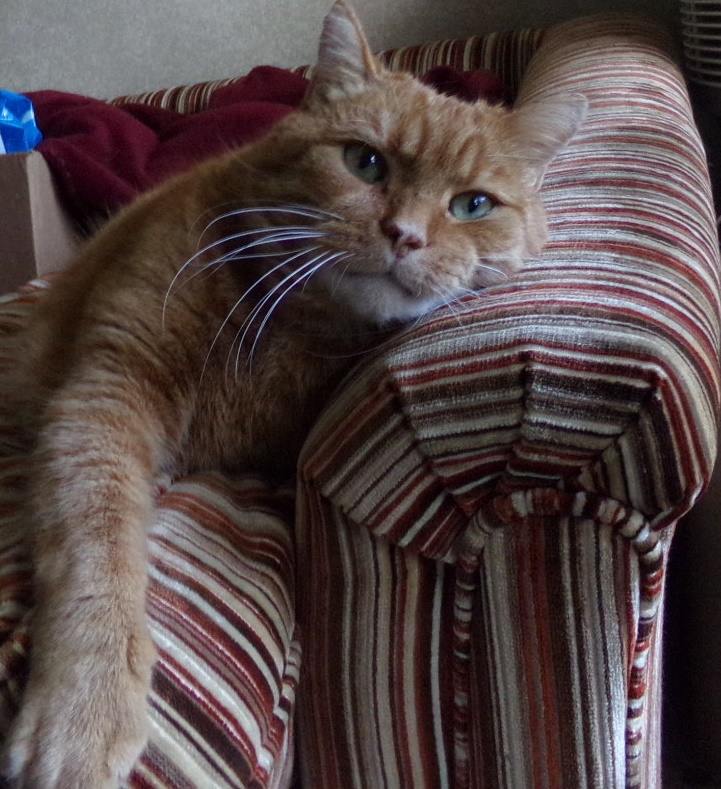 Watch the video below!
LIKE US!
Comments
comments powered by

Disqus
LIKE US ON FACEBOOK!