Paralyzed mama cat drags herself back to her kittens after escaping killer...
A calico mother cat was left paralyzed thanks to a despicable act of animal cruelty.
Despite being paralyzed, that doesn't stop her from being the best mom ever to her babies.
Meet Princess and her fur family.
Before being paralyzed, Princess gave birth to a litter of five kittens in a yard where she had been getting food from.
She loves her babies more than anything and was doing all she could for her family. Then her world turned upside down.
Long story short, she entered the wrong yard, and was attacked by a monster. The monster attacked her and left her for dead, but Princess crawled away and back to her family.
The joke was on the monster, because not only did he get arrested, Princess survived and is living well!
When Dee Walton, owner of Sawyer Gully Animal Rescue at Weston, NSW, Australia, found out about Princess and her ordeal, she rushed to save the cat mama.
The kind lady who was feeding Princess and her family called the RSPCA when she found out what happened. Walton quickly stepped forward to take in the entire furry family, so they could get the care and love they so deserve!
Princess is one determined mother. She continues to clean, feed, and comfort her fussy babies.
The rescue group is working on a plan to get momma cat her very own wheelchair, so she can move freely again.
This brave mother never gave up despite her traumatic experience. She knew her kittens needed her.
Now this fur family is safe and provided all the love that they can handle.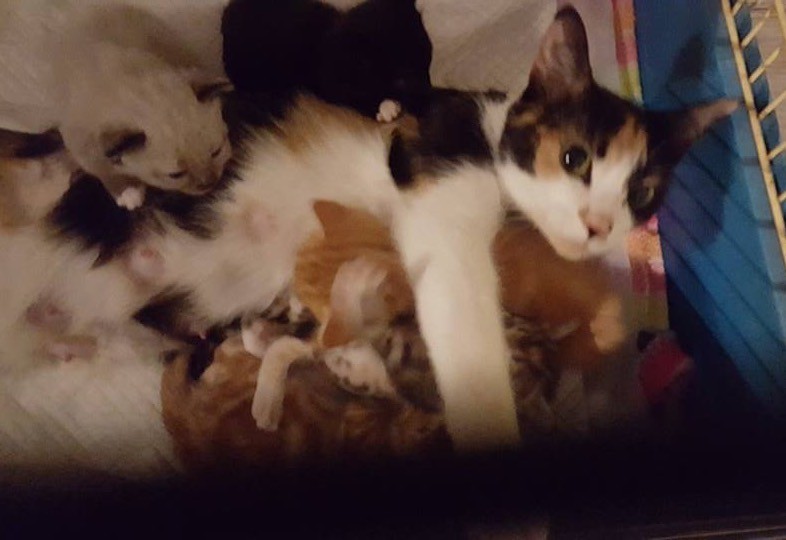 Sawyer Gully Animal Rescue
Watch the video below!
You can help Princess and their rescue efforts by visiting Sawyer Gully Animal Rescue's Facebook page.
via Love Meow
LIKE US!
Comments
comments powered by

Disqus
LIKE US ON FACEBOOK!