Hero cat brings her missing friend back home!
Never leave a friend behind!
Purdy the cat went out searching for her best pal Twinkle after she ran off with an injured leg. Purdy then launched a 14 hour rescue mission to bring back Twinkle!
Twinkle (black cat) and Purdy reunited with their family.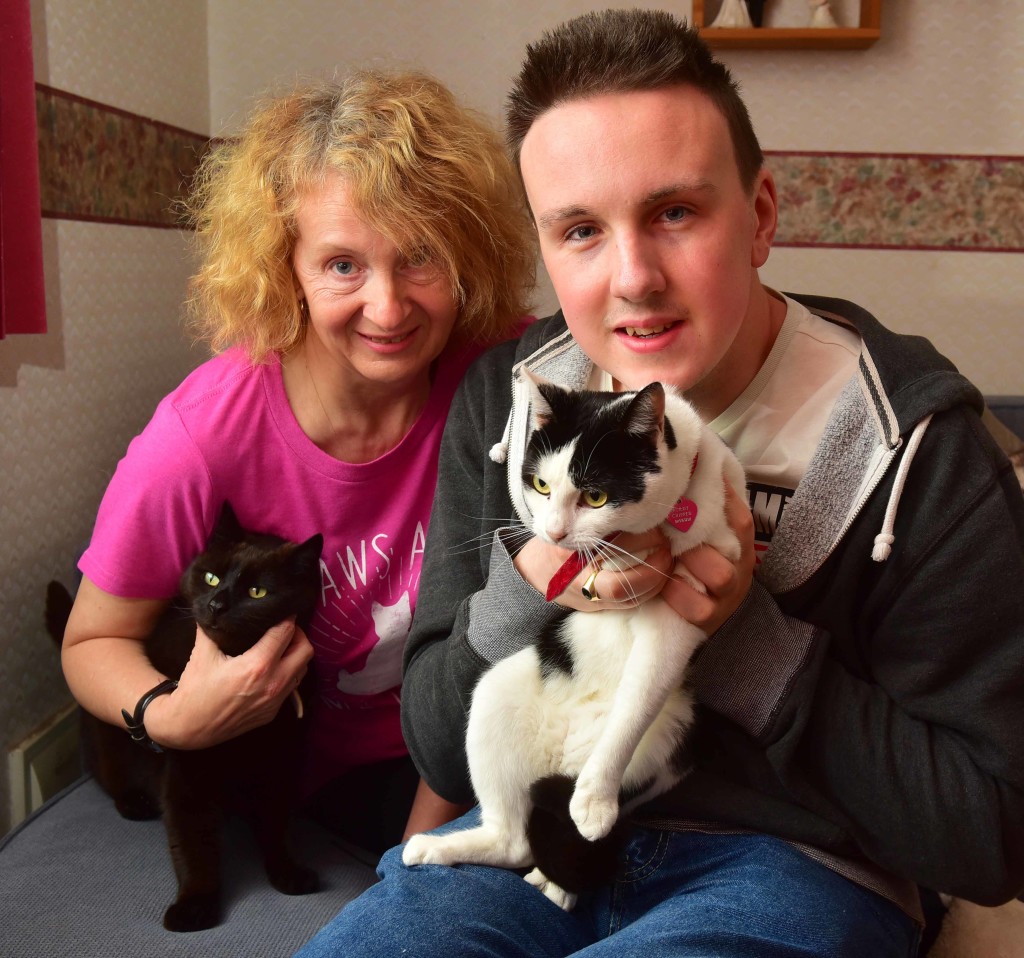 courtesy Wendy Moore
Owner Wendy Moore, 51, of Gorleston, near Great Yarmouth, Norfolk, said: "She's a real superstar – she's our very own Princess Purdy." Mrs Moore, her husband Alan and their autistic son Robin, 20, were starting to lose hope after seven-year-old Twinkle, who had a sore leg, ran off last Friday.
The family searched everywhere for Twinkle, posting signs at every street corner and local shops. They were distraught, but not as much as Purdy. Purdy was visibly upset and she yowled, cried, and paced the house.
Wendy decided to let her highly-distressed cat out at about 4am on Saturday, expecting her to be back in a few hours. But the Moores found themselves in a nightmare when Purdy also failed to return home.
"It's unusual because Purdy never strays far. We went out and looked and were asking every one if they had seen them and on Saturday we did everything we could to distract ourselves. "We were all really stressed."
"At 6.30pm on Saturday we fed the other three cats and it was upsetting because there were two missed bowls," said Wendy. "I went out the back and called them again and this time Purdy came over the fence and in the back door. She then went straight to the front door and was banging on it. "Purdy's a very clever cat and looks after the other cats. My husband went out there and called Twinkle a couple of times – and then he saw him collapsed in a heap under the car.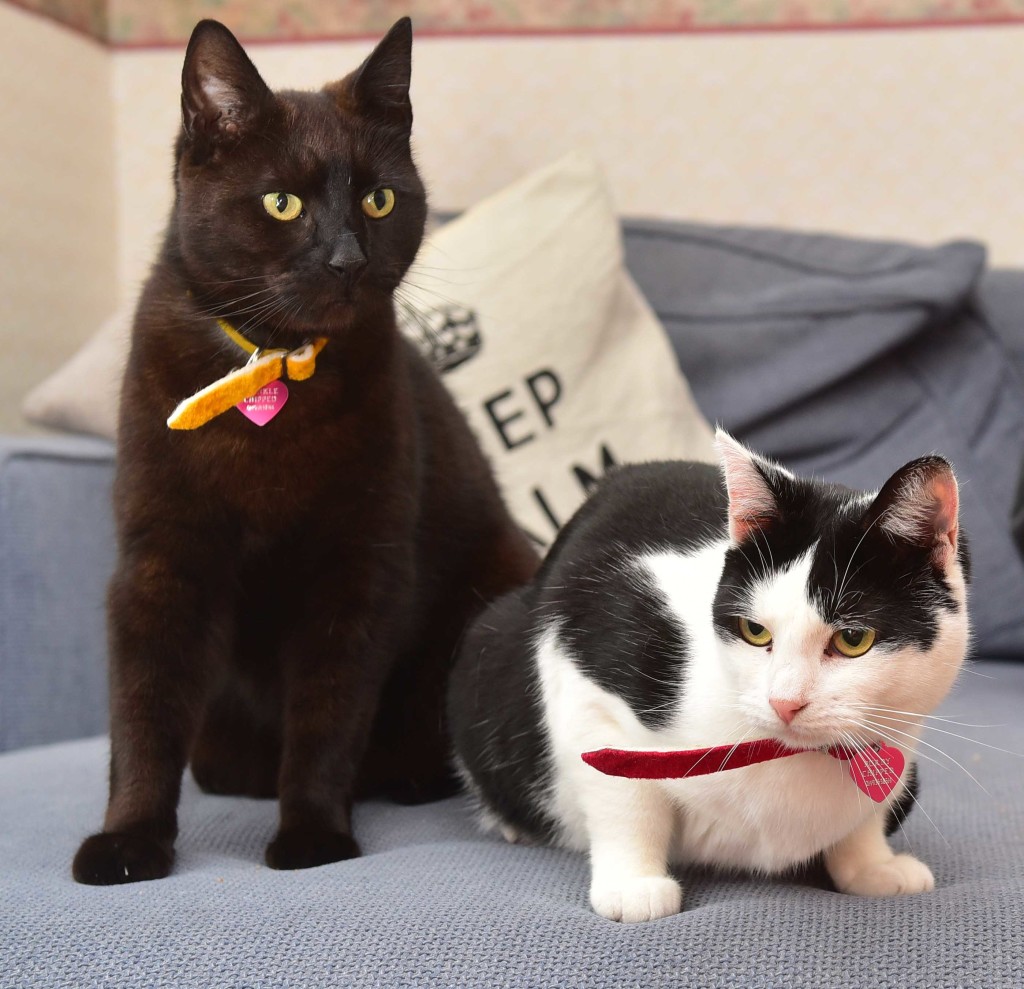 courtesy Wendy Moore
"He had somehow managed to get that far with his bad leg. Purdy had come round the back to let us know. We're convinced that she found poor Twinkle after searching all day for him and led him straight back to us. Since then Purdy's barely left his side – she's just a fantastic cat and we love her to bits."
Twinkle is now healing up and Purdy has gotten some extra treats for her extraordinary rescue!
Purdy is a hero! Share her story!
via Pussington Post
LIKE US!
Comments
comments powered by

Disqus
LIKE US ON FACEBOOK!