There iz cat people... and there iz dog people.... but iz there both?
Cats or dogs? Well... I mean, cats iz the obvious choice if it had to be one. But dogs iz not bad... my human haz a dog too. Whenever something bad happens... I blame the dog... and that makes me happy. Also, if I ever make a mess or break something, the dog usually eats it. Seriously, he eats ANYTHING.
So, what iz you? Iz you both? (Pstt... az long az you love cats... then we iz okay.)
Via Buzzfeed
I'm sure by now, you've heard someone say: "I'm a cat person," or "I'm a dog person."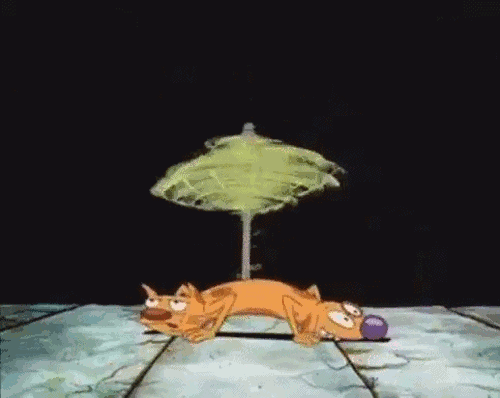 It's a war that has raged on since the dawn of time.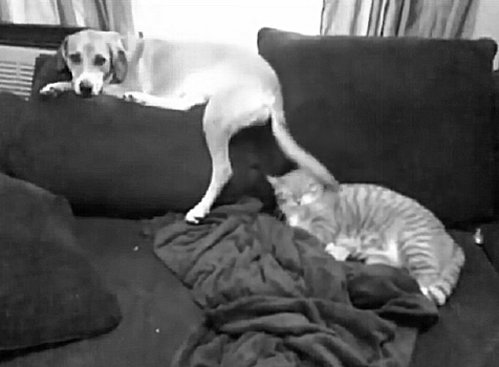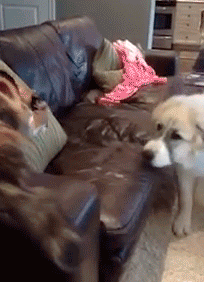 Dog people are known to be more social and outgoing.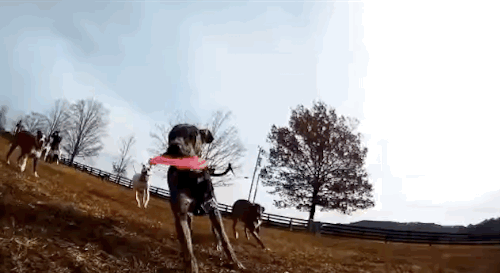 While cat people are known to be less social and more introverted.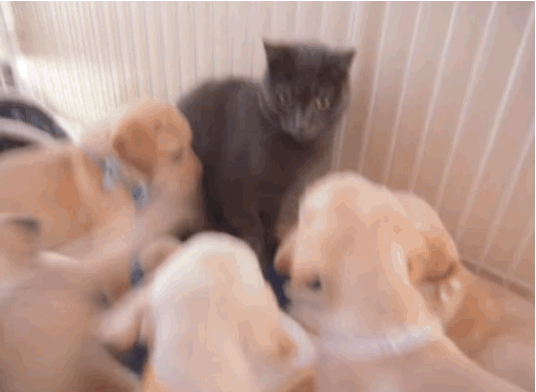 Dogs are loveably dirty, highly social, and perpetually excited.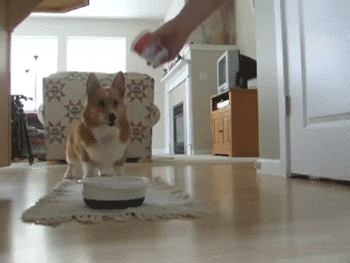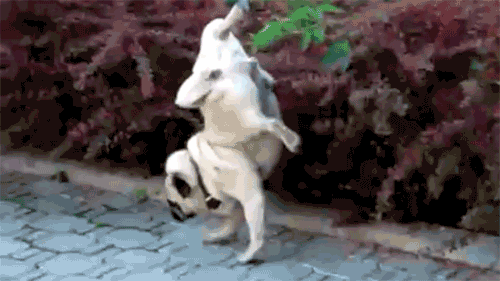 Cats are super clean, fiercely independent, and loveably curious.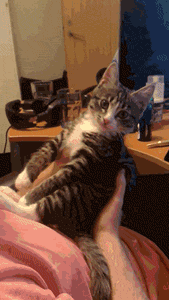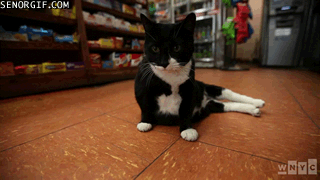 But are dogs and cats really all that different?
Jindos are a breed of dog that love to climb trees, much like cats.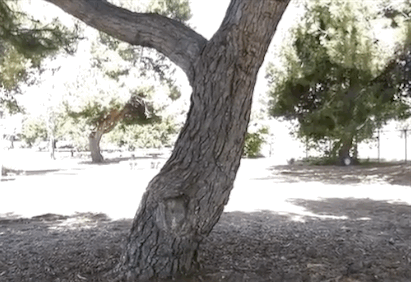 And Basenjis groom themselves (and others), and don't bark.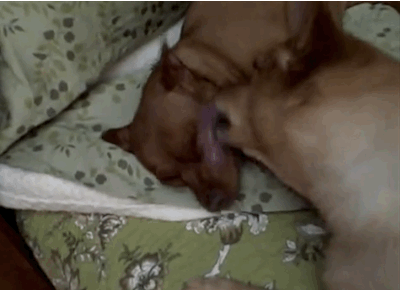 Alternatively, Turkish Vans are a cat breed known for their loyalty to their owners and their love for swimming.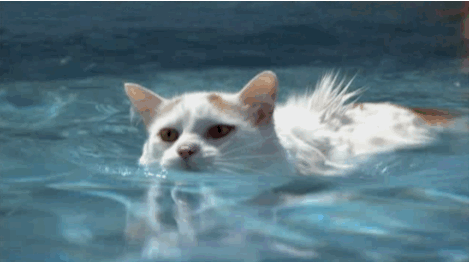 While the Manx breed is well known for their social tendencies, their ability to respond to commands, and their love for playing fetch (Many other cats are social, and love playing fetch as well)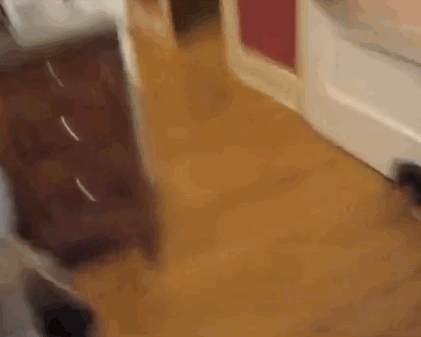 (Yes... I like to play fetch with my human. Except I don't bring it back... and I hide it until I get the human to buy me a new toy.)
Some cats like walks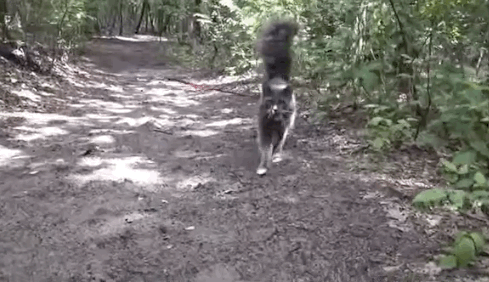 While some dogs use the litter box.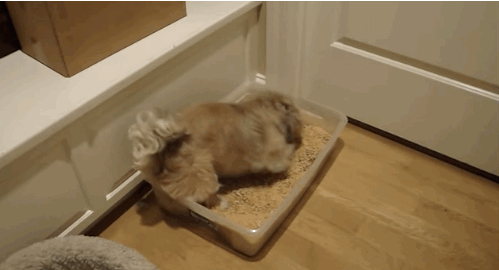 And who says cats aren't great pets for socialites?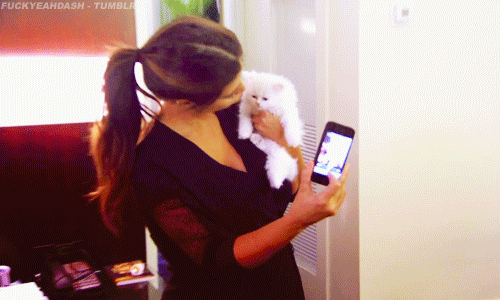 Social people go out a lot, and cats can be left alone for hours at a time.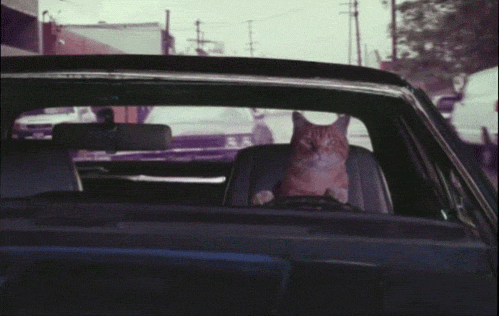 (They will only get into just a little bit of mischief.... just a tad...)
And dogs are just as good to sit with you and be lazy on the couch all day.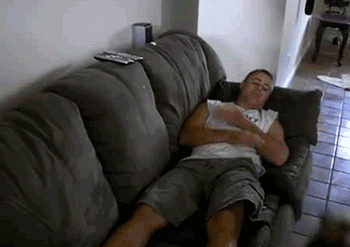 And contrary to popular belief... many dogs and cats love each other dearly.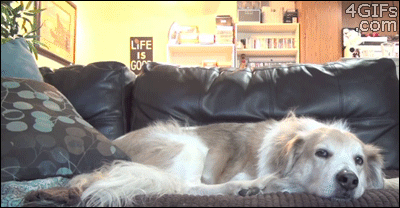 So if they can get along, why can't we?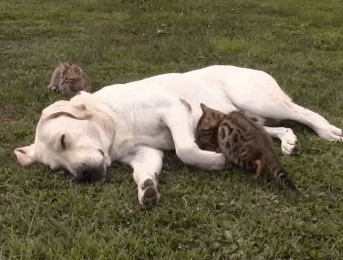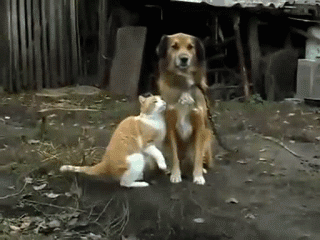 So the next time someone tells you they're a _____ person, tell them you're an animal person!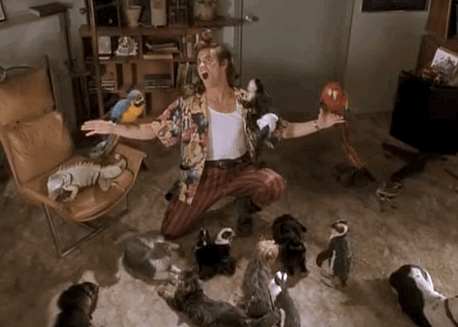 Via Buzzfeed
LIKE US!
Comments
comments powered by

Disqus
LIKE US ON FACEBOOK!