Cats recognise their owners' voices but never evolved to care, says study
That sounds about right.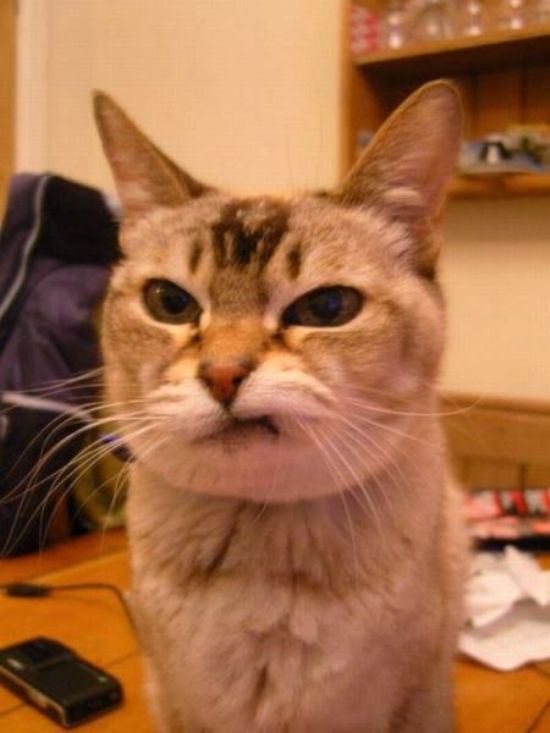 We all know that cats do what they want regardless of our worthy attempts to lay down rules and guidelines in our homes. Cats don't really care.
A new study from the University of Tokyo has confirmed this, showing that although pet cats are more than capable of recognising their owner's voice they choose to ignore them - for reasons that are perhaps rooted in the evolutionary history of the animal.
Carried out by Atsuko Saito and Kazutaka Shinozuka, the study tested twenty housecats in their own homes. They waited until the owner (more like servant) was out of sight and then played recordings of three strangers calling their cat's names, followed by their owner, followed by another stranger.
The researchers analysed the cats' responses to each call by measuring a number of factors including ear, tail and head movement, vocalization, eye dilation and 'displacement' – shifting their paws to move.
When hearing their names' being called, the cats displayed "orientating behaviour" (moving their heads and ears about to locate where the sound was coming from) and although they showed a greater response to their owner's voices than the strangers', they declined to move when called by any of the volunteers.
Basically, the cats were like "Yeah, I hear you... but... I'm just gonna chill here. I'ma do me."
"These results indicate that cats do not actively respond with communicative behavior to owners who are calling them from out of sight, even though they can distinguish their owners' voices," write Saito and Shinozuka. "This cat–owner relationship is in contrast to that with dogs."
The study, published by Springer in the Animal Cognition journal, suggests that the reason for cats' unresponsive behaviour might be traced back to the early domestication of the species, contrasting this with the relationship of humans to dogs.
As early societies developed agriculture, these early cats moved in to prey on the rodents that were attracted to stores of grain. In the words of the paper's authors, they effectively "domesticated themselves".
And now cats rule everything and the internet.
via Independent
LIKE US!
Comments
comments powered by

Disqus
LIKE US ON FACEBOOK!