5-year-old helps save kitten, become snuggle buddies for life (Gallery)
This little girl helped save an abandoned kitten, and they've been inseparable ever since.
Meet Cyborg!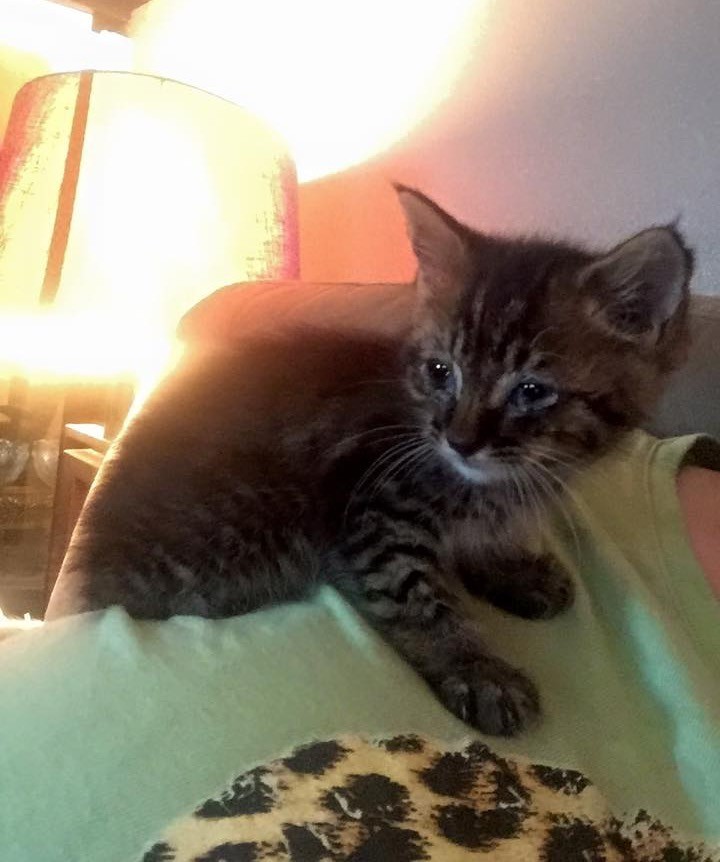 via Laney Van Antwerp-Nava
"A friend called me Friday night to let me know that there was what she believed to be a newborn kitten whose eyes weren't even open yet. She said it kept wandering into the road, and she was scared that it would get run over," Laney Van Antwerp-Nava told Love Meow.
The kitten was actually about 4-6 weeks old, and his eyes were closed because they were stuck shut with mucus.
She took the kitten home and helped clean up his eyes. The poor little guy was scared and tired, so Laney's five-year-old daughter, Parker, decided to help. She kept him in her arms to keep him warm and let him know that he was safe.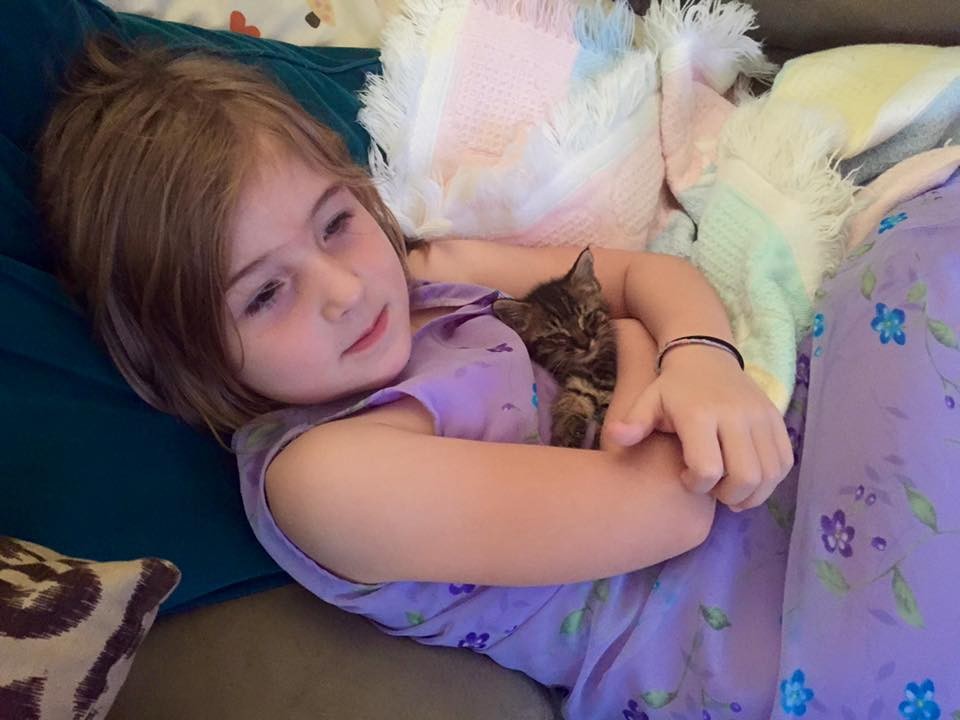 via Laney Van Antwerp-Nava
"My veteranarian wasn't able to see us as his Saturday was already fully booked, so I decided to take Cyborg to the emergency vet. A few hours later, he had a (vitamin) B-12 shot, got deworming medicine, subcutaneous fluids, an antibiotic, and prescrition eye drops," Laney said.
During his recovery, Parker never left his side. They immediately formed a bond.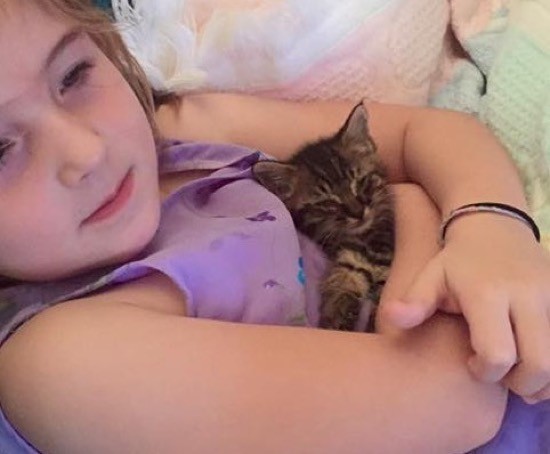 via Laney Van Antwerp-Nava
"Parker has informed me that he's her baby now."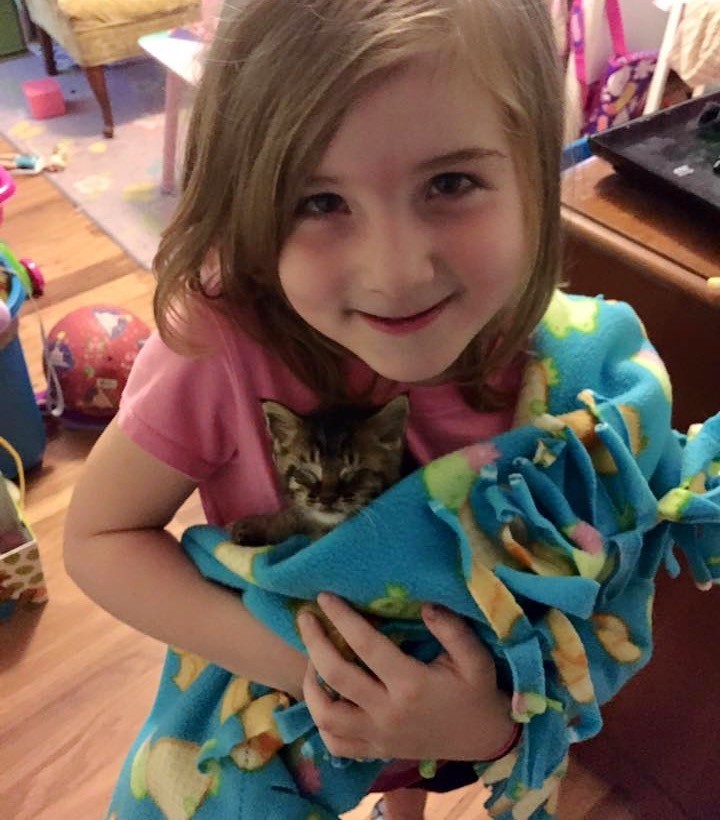 via Laney Van Antwerp-Nava
Cyborg purrs constantly when he's with Parker, and he'll purr until he falls asleep in her arms.
"She's already very attached to him, and has been helping a lot with his care."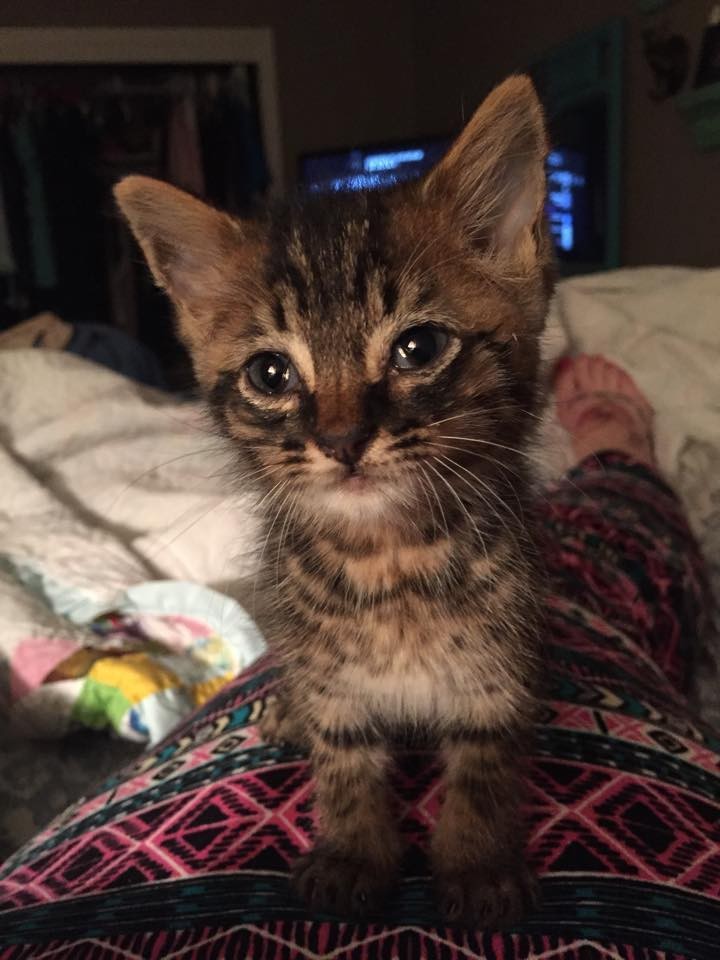 via Laney Van Antwerp-Nava
Parker grew up with shelter cats, but Cyborg is her very first kitten.
The little guys is doing great, eating well, and becoming a playful little kitten. His favorite place in the world is in Parker's arms.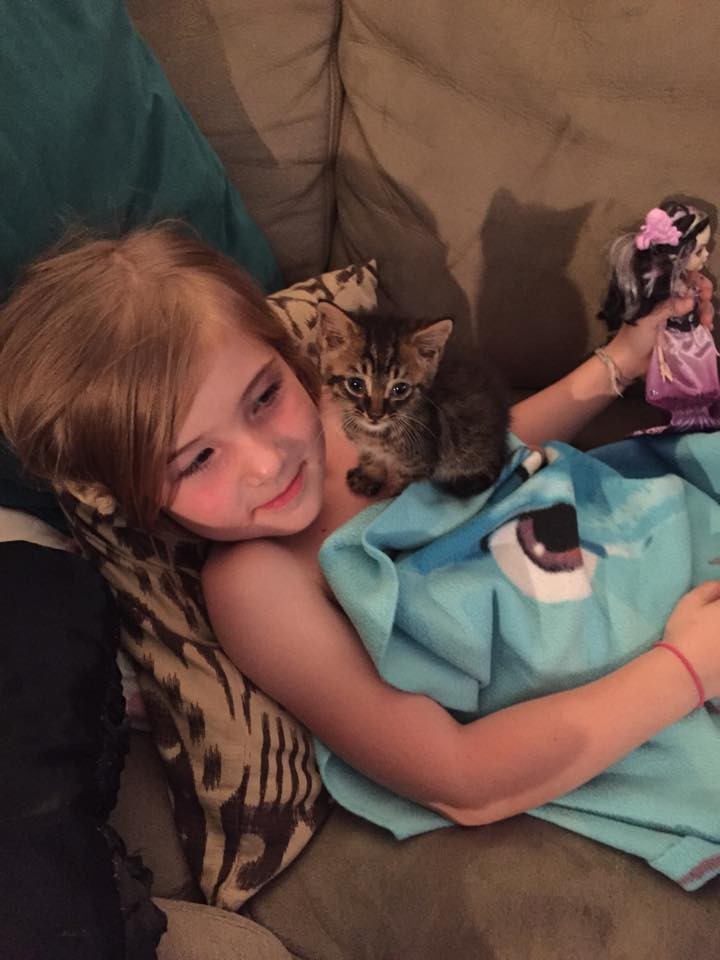 via Laney Van Antwerp-Nava
He knows that whatever adventures he goes on, he'll always have his best bud with him. These two will be snuggle buddies for life!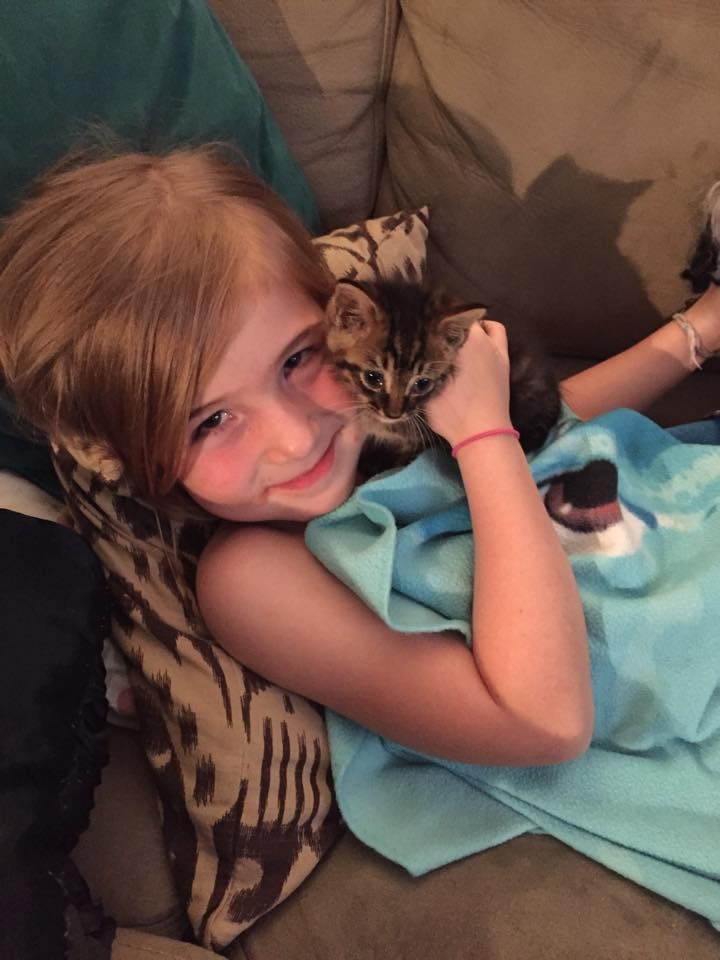 via Laney Van Antwerp-Nava
Share this adorable rescue story!
via Love Meow
LIKE US!
Comments
comments powered by

Disqus
LIKE US ON FACEBOOK!