Why do cats knock stuff over?
It seems like they do it just to annoy us, but is there an actual reason?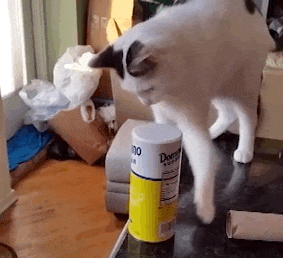 Remember, cats are natural born hunters. And knocking stuff over is a hunting technique.
"Your cat's instincts tell her that a paperweight or knickknack could turn out to be a mouse," Dr. H. Ellen Whiteley explains. "Her poking paw would send it scurrying, giving her a good game (and possibly a good lunch)."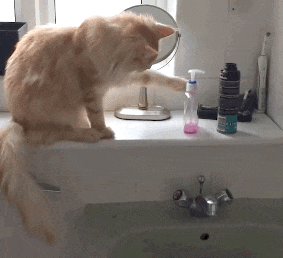 Cats are also curious little creatures.
"Cats will knock objects over as a way to explore and engage with their environment," Adi Hovav, senior feline behavior counselor at the ASPCA Adoption Center, told The Dodo. "It is often a playful behavior, and in some cases cats learn this behavior gets them attention from their human friends."
Dr. Robert Proietto, a veterinarian in New York City, told The Dodo that "this behavior may be associated with hunting mice." But, he acknowledges that with cats, nothing is ever 100%. His first hand experience suggests otherwise.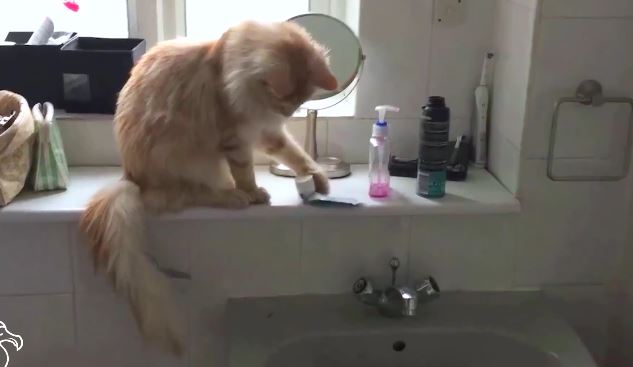 "It's mostly when I'm sleeping and my cat is ready to eat that everything is knocked off the counters to try and wake me," Proietto observed of his own feline companion. "My cat, I believe, does it deliberately just to spite me," he laughed, which sums it all up pretty nicely.
Here's a video of one kitty knocking stuff over and not giving af.
via the Dodo
LIKE US!
Comments
comments powered by

Disqus
LIKE US ON FACEBOOK!