5 tips to keep your kitty safe this 4th of July
Good food, good drinks, and big booms... sounds like a great night but for your kitty, it might feel like the end of days.
More pets go missing on 4th of July than on any other day of the year. It can be an incredible stressful time for your cat, so here are some tips to keep them safe and happy.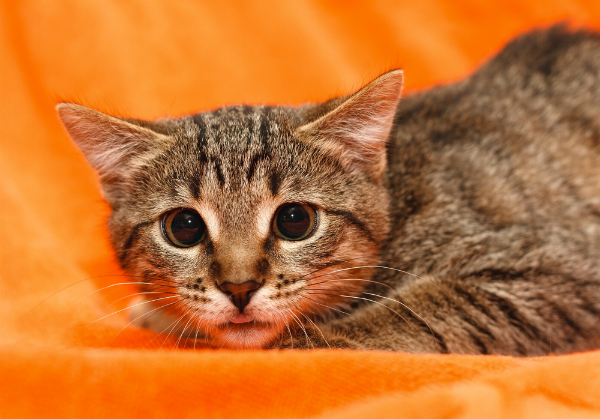 1. Keep them indoors
If your cat is normally an indoor-outdoor cat, keep them inside on the 4th. The resulting panic caused by fireworks or other loud noises can send your cat searching for safety... far far away.
Hence why many pets go missing during our celebration.
2. Have a kitty sanctuary/panic room
Have a safe place for your cat when things get wild. This can be your master bedroom with all your cat's belongings, including cat condos and things that smell like him — called scent soakers — or smell like the familiar you. Cats transfer their scents to the soakers, like fleece beds or rugs, that feel like "home." Keep the door shut and check on them periodically, or stay with them the entire night. :)
This is especially helpful if you're the one throwing a party.
3. Turn down the volume
Close your windows and turn on a radio/T.V. A low level of "hum," like TV news or talk radio, will mitigate the overbearing volume outside.
4. Use natural/vet approved remedies
Jackson Galaxy recommends his popular Spirit Essences, holistic flower essence remedies developed by a veterinarian that include "Stress Stopper" and "Scaredy Cat" formulas for anxiety and fear.
There a number of other products that can do wonders, like the Comfort Zone Feliway Diffuser Refills
, that are known to work well.
5. Updated cat ID
Make sure your cat does have updated and proper identification just in case they do manage to escape. If you have a collar, make sure your name and contact info are readable.
All in all, reassure your cat that everything is okay. Treats, rubs, and play time can keep your kitty sane during the day.
Have fun and happy 4th!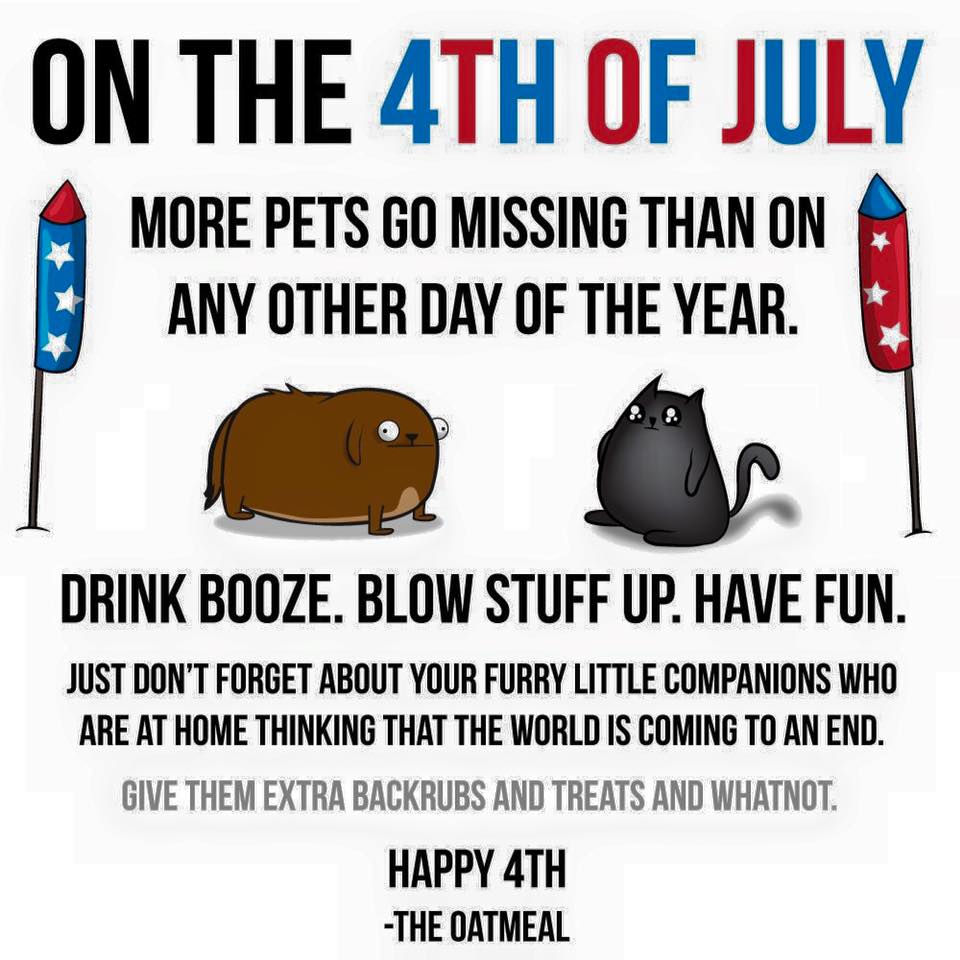 Share this with your friends!
Related Story: Just a cat and an eagle chilling together... because 'Merica (video)
LIKE US!
Comments
comments powered by

Disqus
LIKE US ON FACEBOOK!