Japanese politician campaigns with cat and it's absolutely purrfect
This guy understands what the people want.
His name is Satoshi Shima. He previously worked at mobile carrier Softbank, and before that, he was a member of Japanese Parliament. He's now running to represent the Mikawa region in Aichi Prefecture in the upcoming election.
Like American campaigns, the Japanese blast their posters all over the region where they are campaigning.
Their face, a catchy slogan - and that's about it.
Well, not Shima. No... he's taking it a different and brilliant route.
He put an adorable white kitty next to his face. Boom.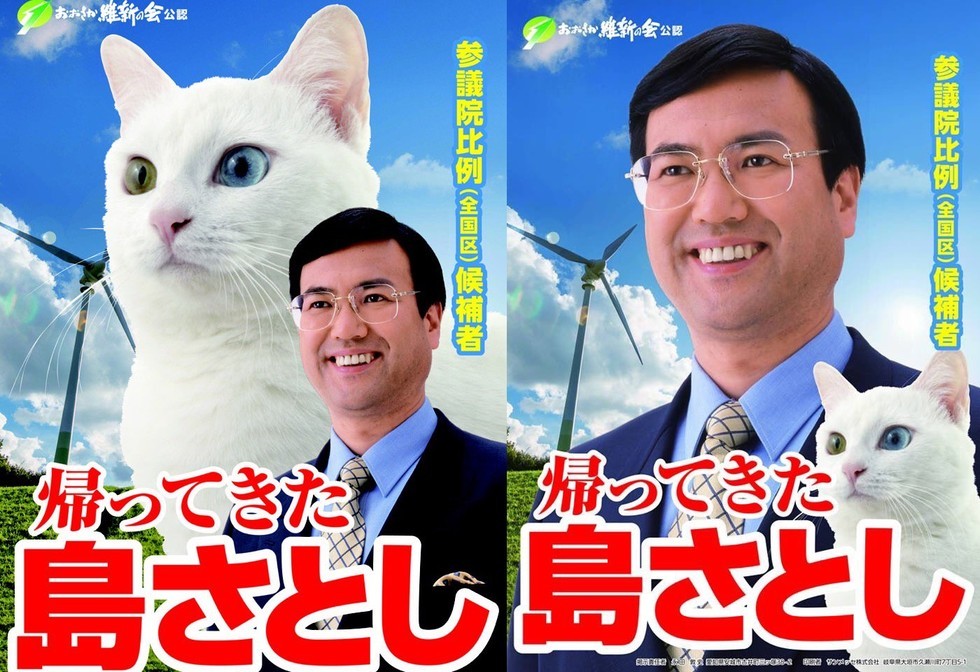 images via Satoshi Shima
It's quite simple. Japan loves cats... so putting a cat on his poster likely will make people smile.
According to Shima, "If you find one of my white cat posters, you'll be happy."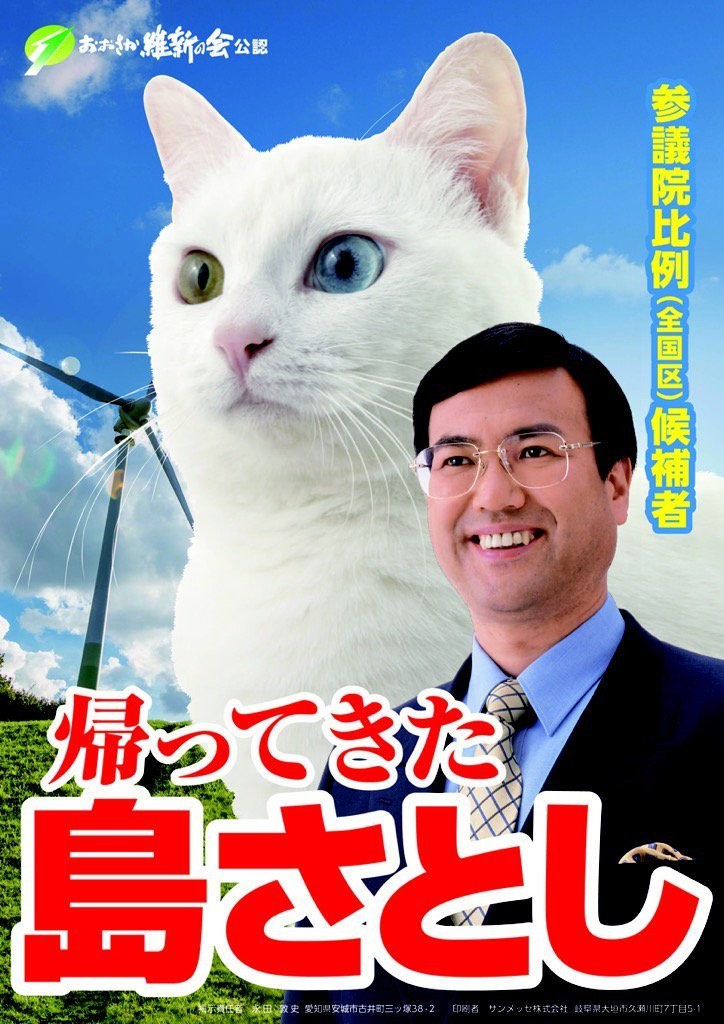 images via Satoshi Shima
He's got my vote.
While Shima doesn't appear to be hitting the campaign trail with an actual cat (dang it), his campaign van does have a cat on it.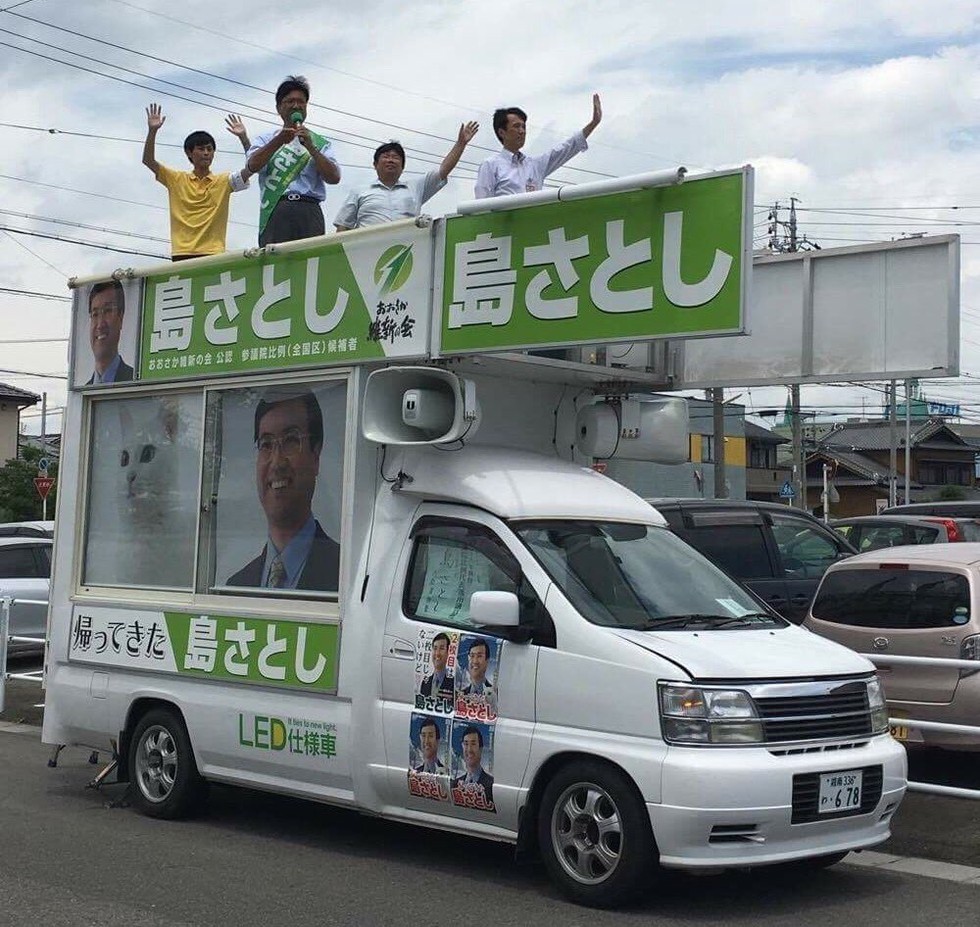 images via Satoshi Shima
People are both amused and baffled.
In all seriousness, it's refreshing to see politicans not take themselves so seriously.
Politicians should take note - instead of attack ads, maybe go a different route... a softer, fluffier one.
via Kotaku
LIKE US!
Comments
comments powered by

Disqus
LIKE US ON FACEBOOK!