Maine Coon first mate helps his deaf human navigate the sea
This captain who can't hear the ocean has not a single worry because he has a cat first mate that listens for him.
Meet Skatty the 6-month-old polydactyl Maine Coon first mate!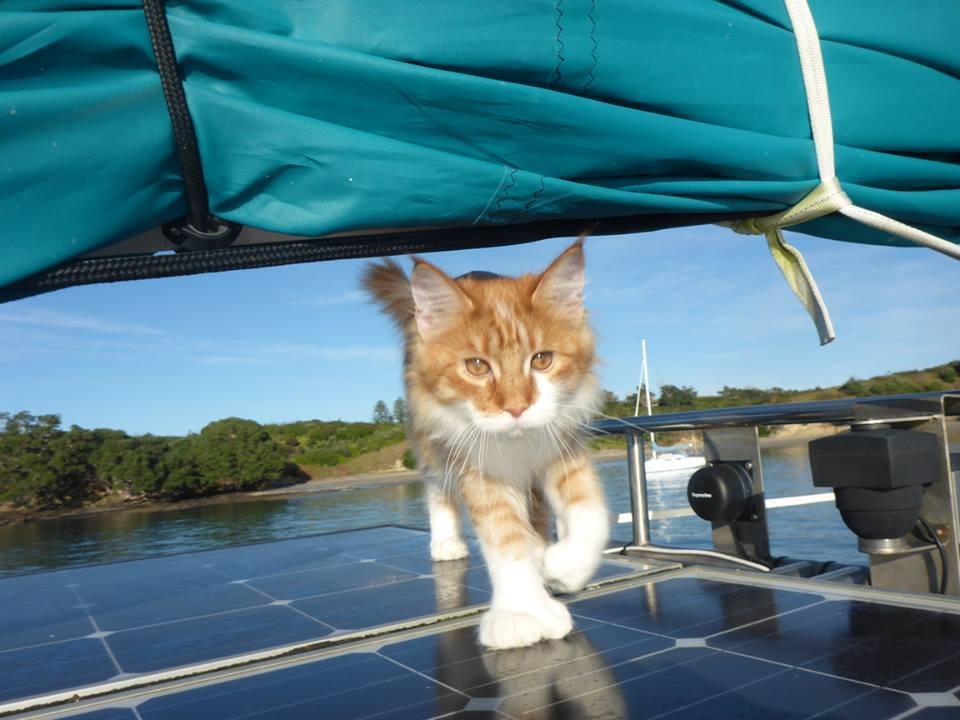 Paul J. Thompson
Skatty or Strauss von Skattebol of RebelPawz, came to Paul J. Thompson when he was a couple months old.
Paul, a computer programmer in Auckland, New Zealand, has set out to sail across the Southern Atlantic Ocean in the 32-foot boat, La Chica, that he built himself. He decided that he would take his feline buddy with him due to the bond they shared.
Paul was fully deaf by childhood, and no animal (nor human for that matter) really understood him like Skatty has. Skatty and him communicate perfectly, and Paul has learned to pick up Skatty's body language. Skatty gives him visual cues to help him navigate at sea.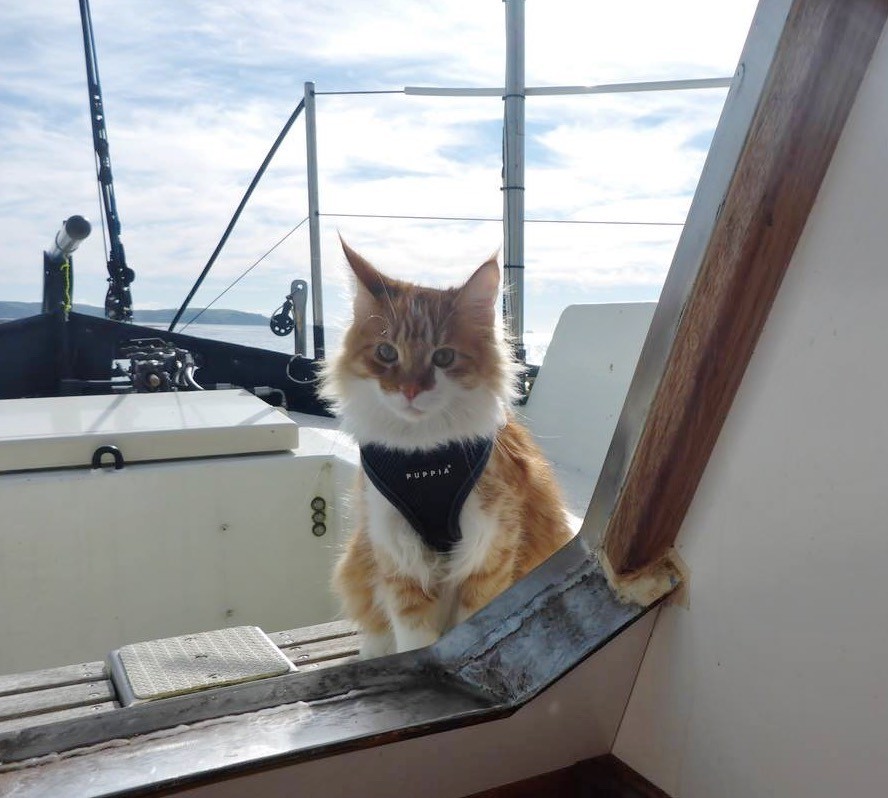 Paul J. Thompson
Skatty's ears swivel to pinpoint the source of the sound at such accuracy that Paul can tell what's coming.
"Without any training, Skatty has twigged that I don't hear," Paul told Adventure Cats. "He lets me know if a boat comes alongside, people are at my door (ashore) and when my phone receives text messages."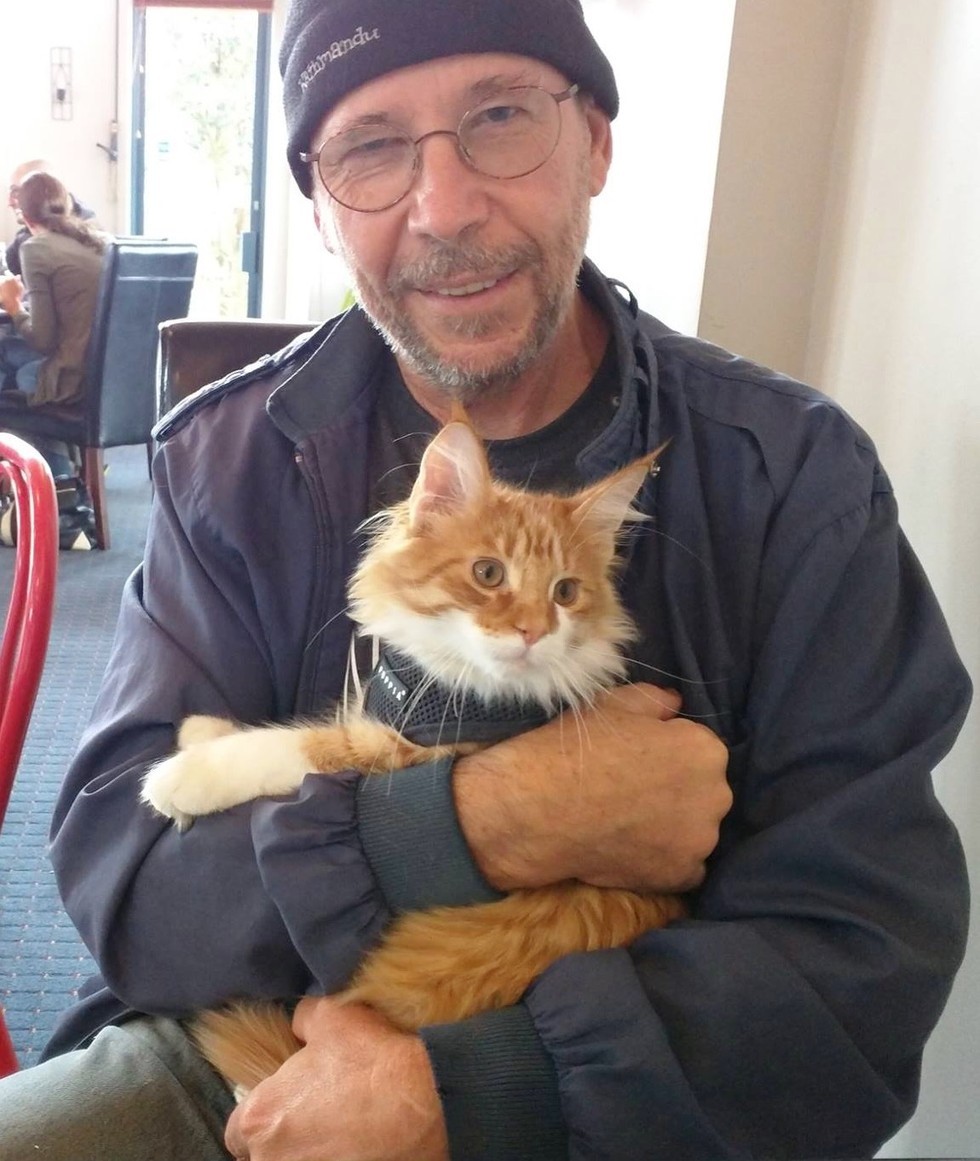 Paul J. Thompson
"Skatty has learnt to get my attention by coming and putting his paw on my knee and I've learnt to get up and follow him.
Which normally leads to his food bowl (empty) but often enough it's something that I'm glad to know about," Paul said.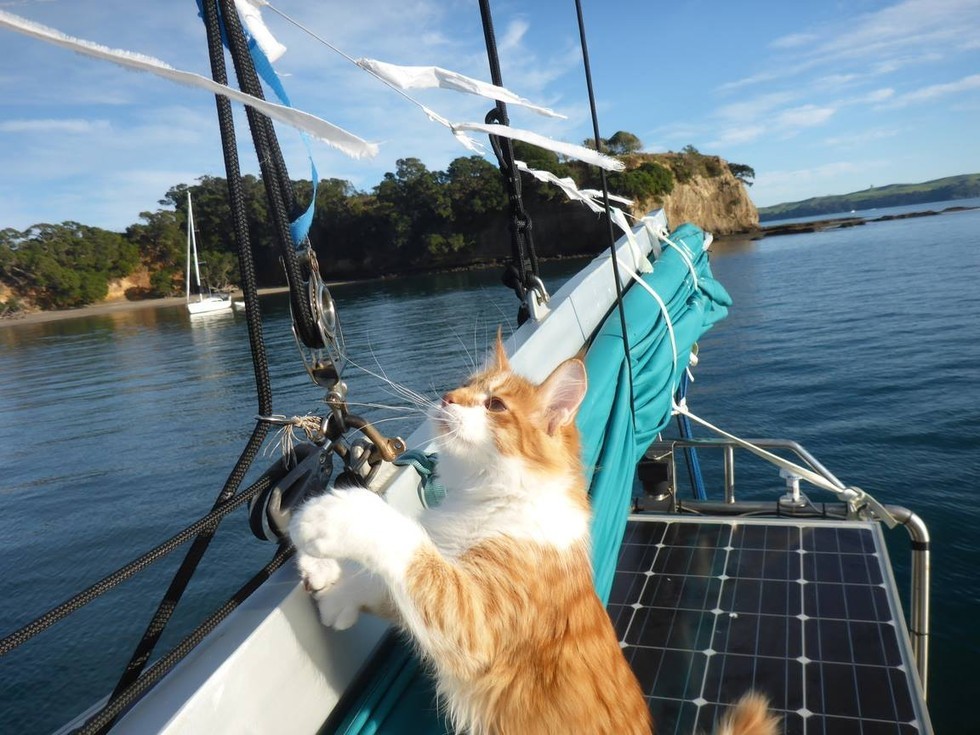 Paul J. Thompson
Skatty's paws also come in handy.
"The old time sailors believed that the big polydactyl paws gave them a better grip on the deck and also made them better mousers.
So for me, as a sailor, it is very satisfying to have a polydactyl cat," Paul said.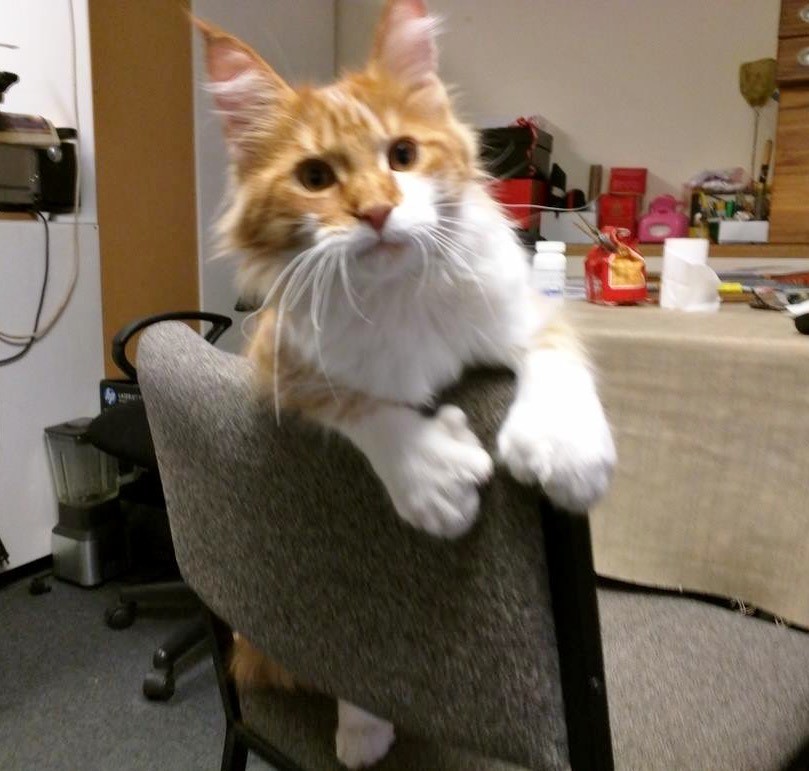 Paul J. Thompson
Skatty loves following his human around and going on adventures.
"Generally, if I'm below, he'll be below and if I'm on deck he will usually come up as well," Thompson says via NZHerald. "At night he normally sleeps with me, curled up in the crook of my knee."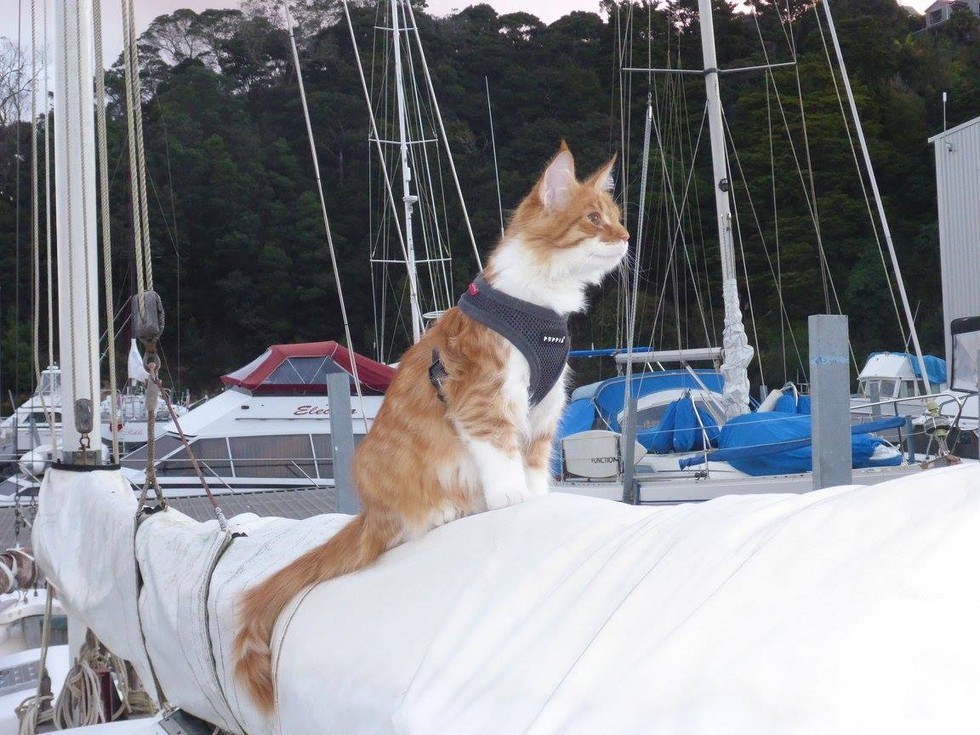 Paul J. Thompson
Skatty has made such a positive impact on Paul's life.
They both love each other very much.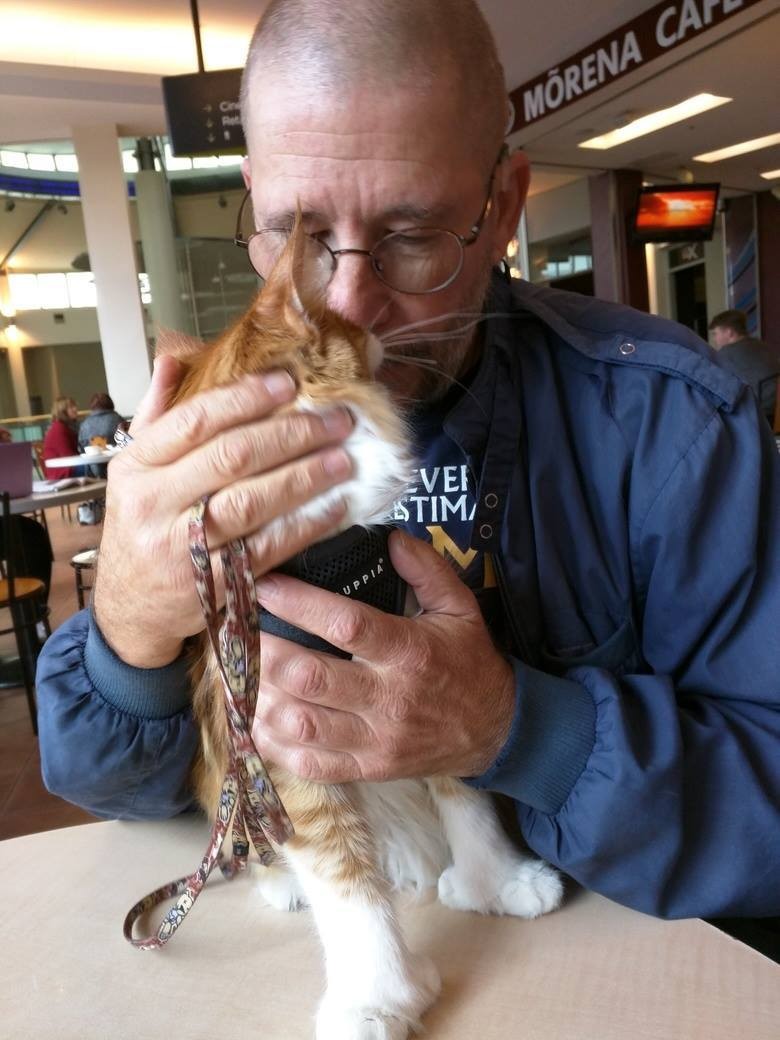 Paul J. Thompson
Skatty also loves the sea, just like Paul.
"His big ambition is to catch a seagull… but so far no luck."
"Skatty wants to know about everything and, in satisfying his curiosity, I learn to see things in a new light or from a different perspective. The love of a cat is a very special and precious thing."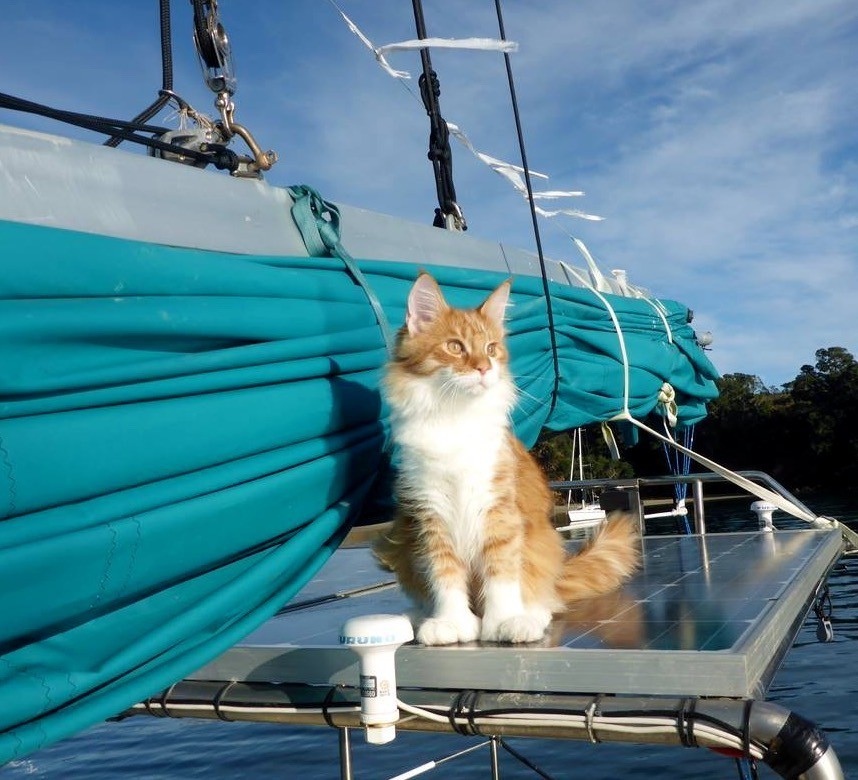 Paul J. Thompson
Be sure to follow Skatty the cat on Facebook and Instagram!
via Love Meow
LIKE US!
Comments
comments powered by

Disqus
LIKE US ON FACEBOOK!