Young autistic woman finds the confidence to speak through love of black cats
Sometimes a cat can touch a human's heart where no one else really can.
Jordan has been diagnosed as autistic. She is a young woman of few words and lives encapsulated in her own world.
Mychal's Learning Place, a non-profit program that provides services for eighty, developmentally disabled students daily. They are taught how to cook, clean, do laundry, how to take the bus or use the computer -- everything you would need to live independently.
But even after being with Mychal's for years, Jordan was missing something in her life. When Mychal's partnered up with Adopt & Shop a "Pet Store With Purpose" located in Culver City, CA, Jordan finally opened herself up.
Jordan has an intrinsic fondness for black cats. Every time she sees a black cat she can't help but fall in love. Words fall from her lips as though she has been talking the entire time. "Kitty kitty kitty." Not only do her eyes light up, but she can't stop smiling and laughing.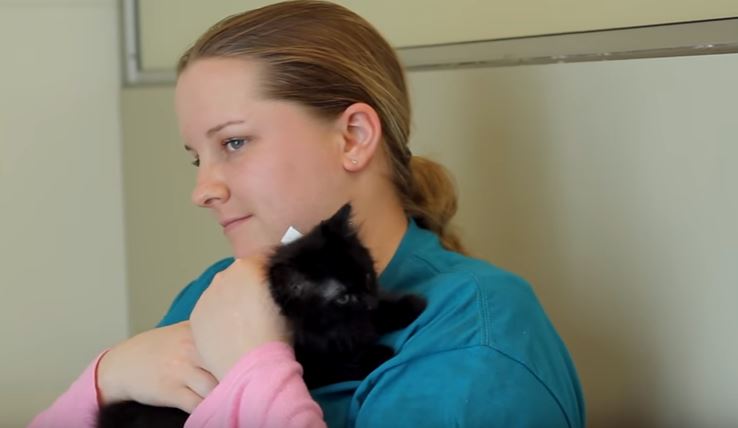 When Jordan holds a black cat she looks beyond herself and her "disability" and is nurturing, outgoing and happy. As Ed Lynch, founder of Mychal's Learning Place would say, "Leave labels outside. Let's challenge, let's encourage. I can't is not an option."
via Sunny Skyz
LIKE US!
Comments
comments powered by

Disqus
LIKE US ON FACEBOOK!