Rescue kitten befriends dog and clings onto her everywhere they go
Koda the kitten spent the first few months of his life living outside on a farm that had too many cats. Fending for himself for shelter and food, Koda was then rescued and adopted by the Aubrecht family.
From the very first moment he met his dog sister, Jessie, he was determined to become her best friend.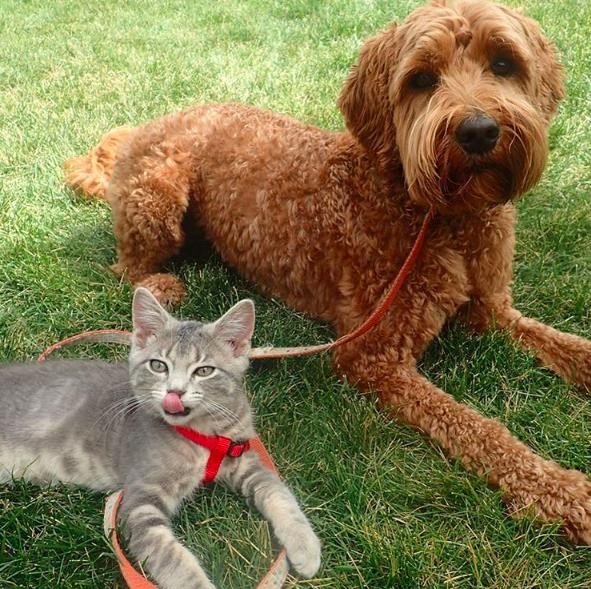 via Emily Aubrecht
"Their relationship is very unique, as most dogs and cats do not act this way towards each other, very friendly and playful," Emily Aubrecht, Jessie and Koda's mom, told The Dodo. "They love to do everything together which is awesome for us as they keep each other entertained."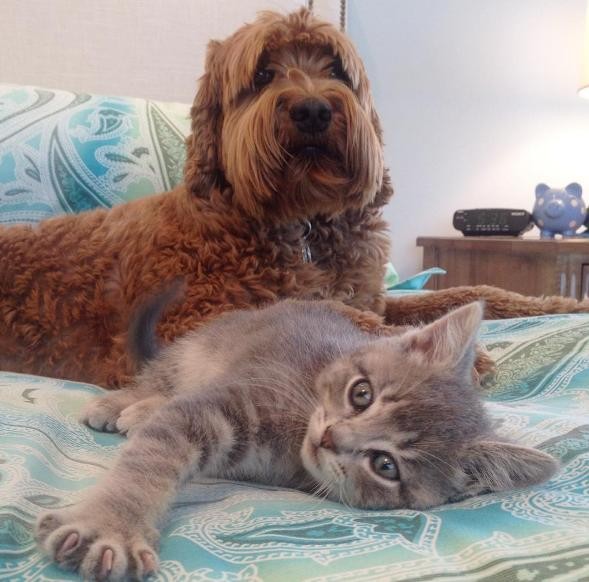 via Emily Aubrecht
Jessie was the perfect big sister to Koda. She is calm and easygoing, and when her energetic kitten brother moved in, she was happy to take him under her wing. They've been inseparable ever since.
"He constantly wants to play with Jessie and his toys," Aubrecht said. "One of his favorite activities is to run in circles around our house. His other favorite pastime is to attack Jessie's face and tail, and thank goodness she doesn't care, otherwise we would have a very bored kitty on our hands."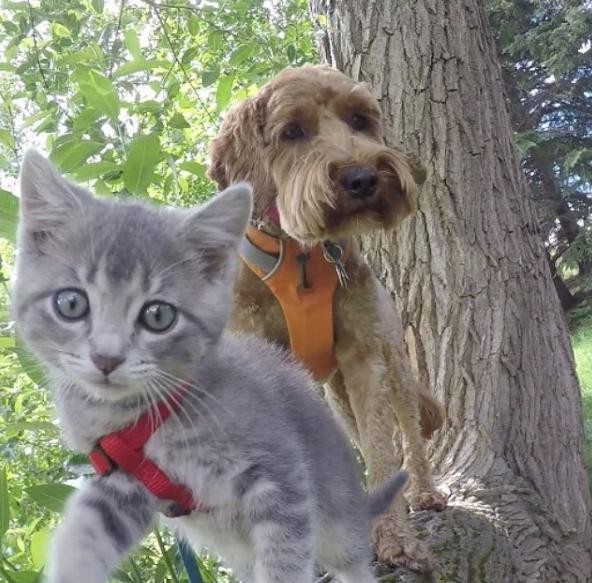 via Emily Aubrecht
Koda loves having a warm home to play and grow in, but he still loves the outdoors.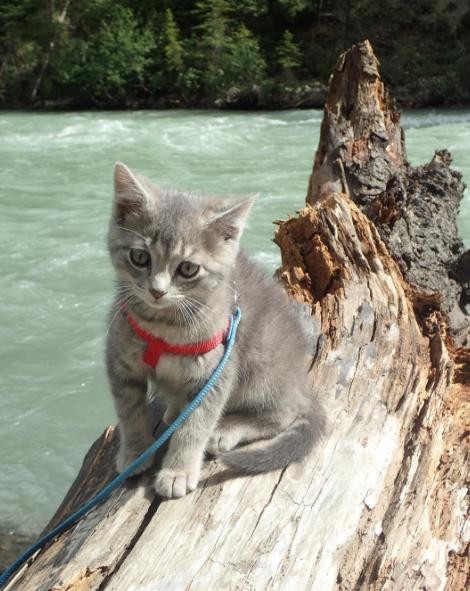 via Emily Aubrecht
"When we travel to British Columbia, they will adventure into the forest together," Aubrecht said. "Koda enjoys riding on Jessie's back, even though Jessie isn't very fond of it!"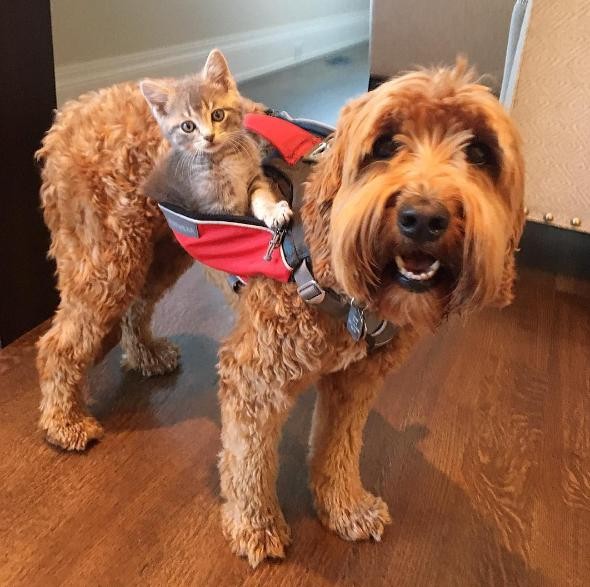 via Emily Aubrecht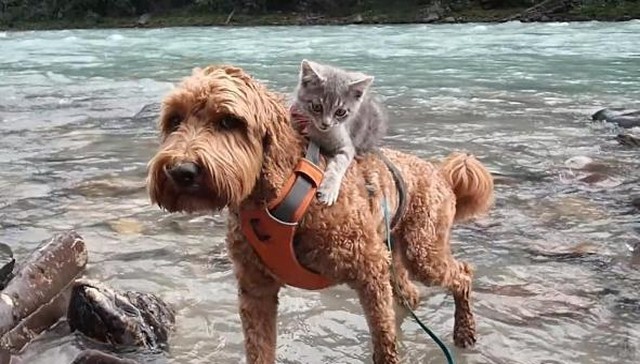 via Emily Aubrecht
Koda loves his big sister, and Jessie has all she can handle trying to keep up with him.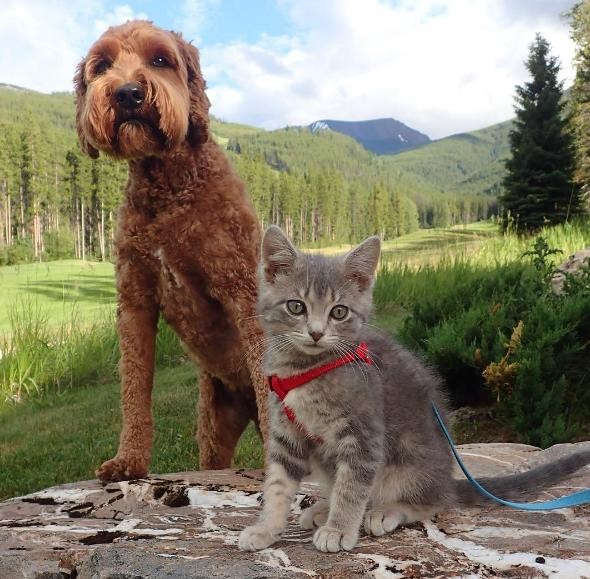 via Emily Aubrecht
From wandering the world all alone, to having a family and dog sister to explore with him side by sisde.
Koda knows he's home.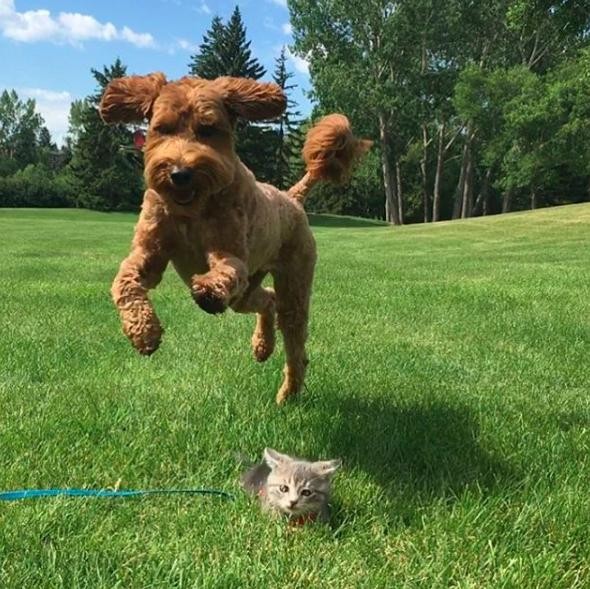 via Emily Aubrecht
Share the cute!
Be sure follow these two on Instagram!
via the Dodo
LIKE US!
Comments
comments powered by

Disqus
LIKE US ON FACEBOOK!