She bought a chicken coop for her cats and they absolutely love it!
This is a pretty cool way to let your cats get outside without being an outdoor cat.
"Bought a chicken coop, raised it up and added a floor. It opens into the house. The cats love it!" Jacsmom shared on reddit.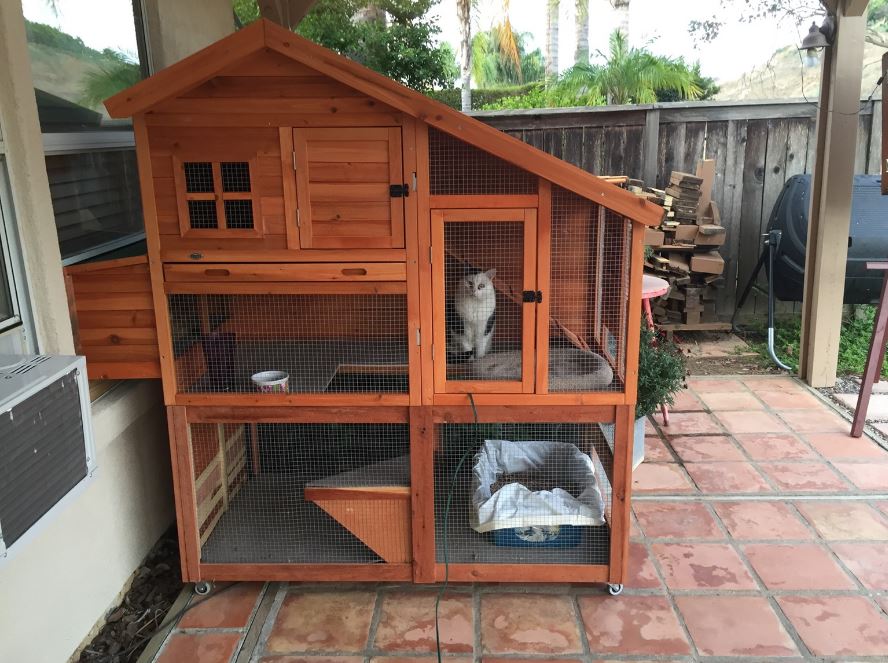 "I used plywood, carpet and wire grid that we we already had, so just the cost of the wheels which was about 20 extra buck, so $200 total. I definitely recommend wheels, you can disconnect it from the house very easily that way when you go away from home and want the window locked extra tight."
"The opening leading into the house has a secure door that I can open and close from inside my house."
Coyotes roam pretty close to her house so of course she didn't want to let her cats out to fend on their own. Pretty genius idea right??
You can purchase a similar chicken coop on Amazon here.
.
Or check out some of the ones below:
Another cat dad posted his version of a catio that seems like a simple fix to letting cats out without letting them out.
Letting cats out to roam freely are dangerous not only to them, but the wildlife they hunt. If you want your kitty to safely experience the outdoors, consider building them a catio!
Watch the video below!
Share the cute!
Related Stories:
Cute DIY catio that your cat will love
Catios iz the new backyard feature that you'll absolutely love
LIKE US!
Comments
comments powered by

Disqus
LIKE US ON FACEBOOK!