14 of the world's greatest paintings are given a hilarious kitty makeover
Cats make everything better... and this just further proves our point.
This talented artist, Svetlana Petrova, decided to add her cat into classic paintings and the results are hilariously awesome.
Svetlana met this extremely talented cat when she adopted him after her mother passed away. Zarathustra the cat helped her recover from the subsequent depression as she found that he had a nuturing sensitive personality.
"He decided himself to become a model and performance artist. He adores posing for photos. He makes such coquettish poses and clever faces as if to say: "Paint me like these French girls…" So I do."
She has plenty more on her website, but here are 14 of our favorite!
1. The Creation of cAt-dam
2. The Secret of Mona Lisa's Smile
3. Girl with a Pearl Earring and a Ginger Cat
4. The Birth of Kitty
5. The Cat Tower of Babel
6. Christina's World
7. Ginger Morning Sun
8. The Scream
9. The Purrsistence of Memory
10. The Ballet Class
11. Napoleon Cat Crossing the Alps
12. Venus and Kitty of Urbino
13. Oculus. In Search of Lost Time and Dinner
14. Bathing in the Pond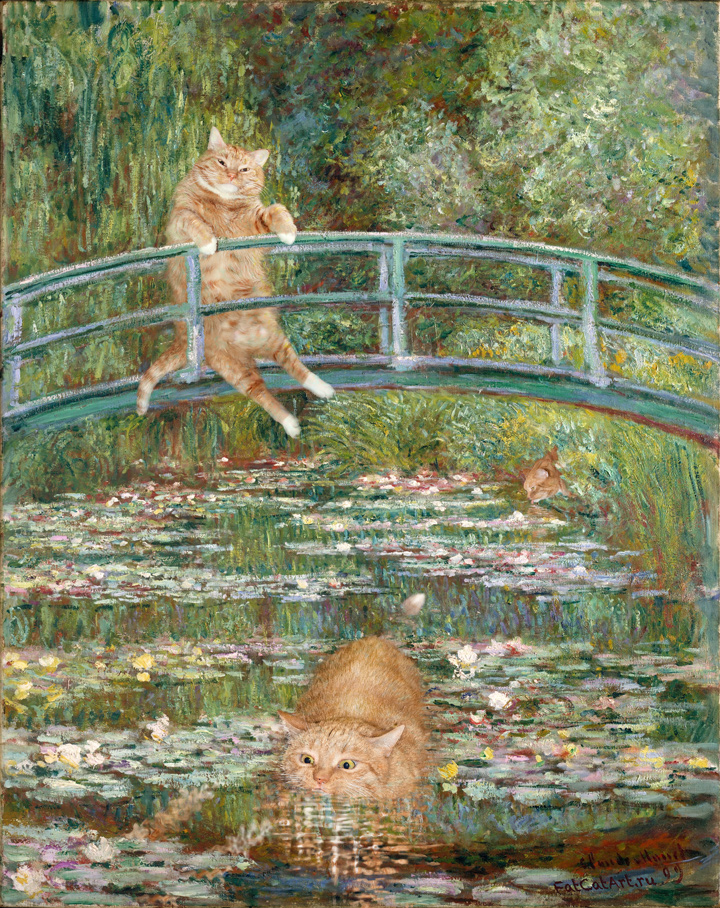 Nailed it.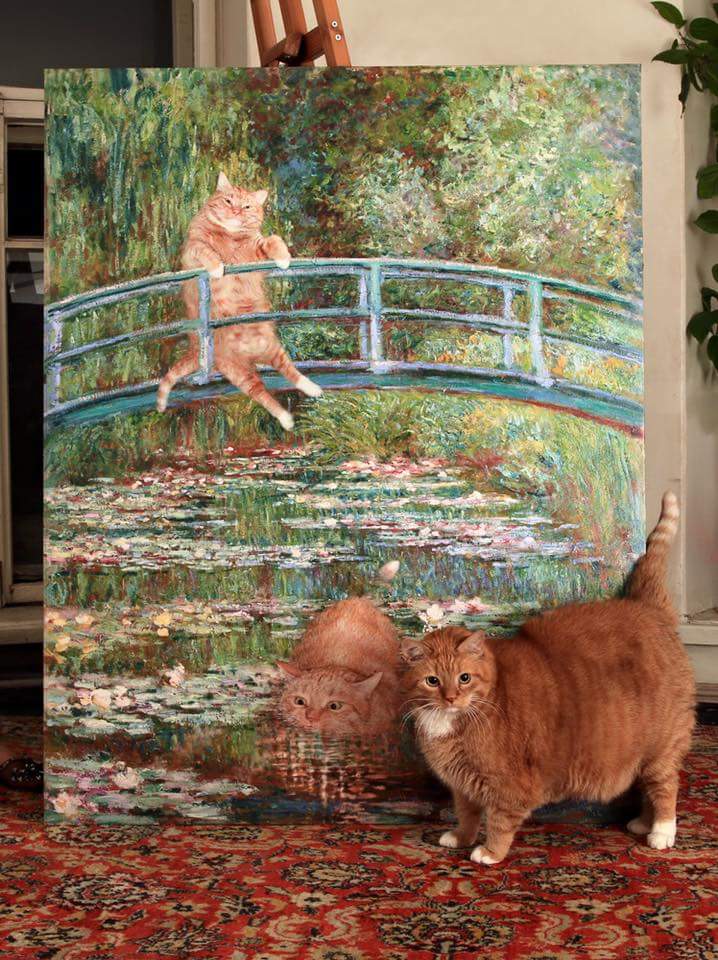 Check out more of these great masterpieces on FatCatArt and follow them on Facebook!
LIKE US!
Comments
comments powered by

Disqus
LIKE US ON FACEBOOK!