Batman, the four eared cat, finds forever home
A black cat named Batman has become a kind of internet star after the four-eared feline was found at a Pennsylvania animal shelter.
With a striking resemblance to the caped crusader, this little guy was bound to get adopted. It was just a matter of time.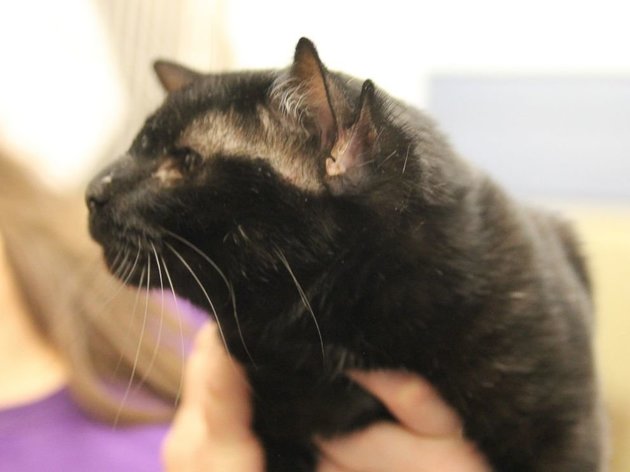 "As an open door shelter, we take in and care for any animal brought to us. Just when you think you've seen it all, a four eared cat comes in the door! We are excited Batman is feeling better and look forward to him finding his forever home," said Hala Nuemah, Managing Director of the Western PA Humane Society.
The rarely seen genetic mutation has been documented back to 1938 in Ashtabula, Ohio, with a four eared cat named Toots. The mutation has been studied and is argued to be a recessive gene mutation needed from both parents in order to produce four ears.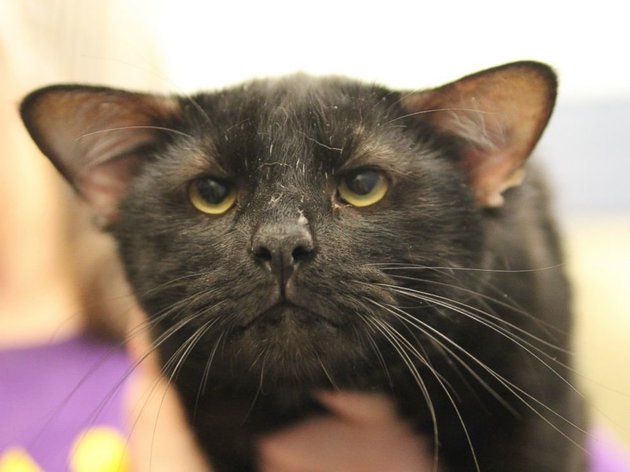 He is a very friendly and love cheek rubs.
Batman initially came into the shelter with an upper respiratory infection, which delayed adoption applications. But he recovered nicely and was soon given the green light for adoption.
And it didn't last long.
Just hours after that news was announced, a humane society spokeswoman told ABC News that a family had eagerly swept him up.
"A young girl and her mother decided to take Batman into their home," Caitlin Lasky said. "It was fitting because the little girl liked superheroes."
The shelter expressed hope that news of Batman's adoption would bring awareness of the many other equally special cats and dogs in need of a home.
:) Share the cute!
(h/t) Huffington Post
LIKE US!
Comments
comments powered by

Disqus
LIKE US ON FACEBOOK!