Wild fox comes back each day to have dinner with her favorite cats
Vixey isn't the typical fox. She has befriended a group of cats and shares dinner with them every day!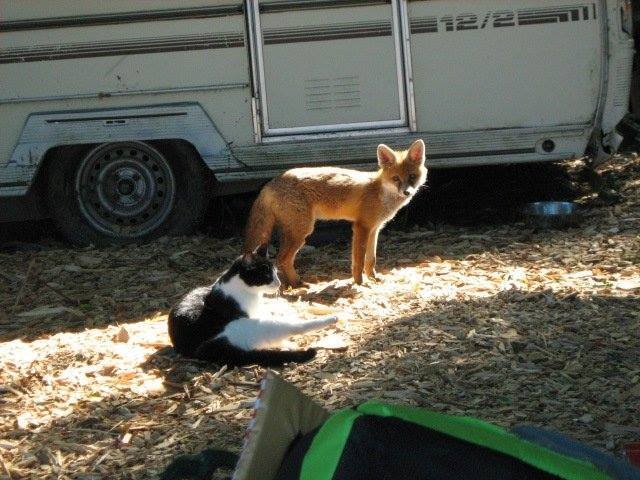 When Vixey first arrived to England's Second Chance Animal Rescue Crockenhill (SCAR), in February, she was just a baby who had been rejected by her mother.
SCAR took the fox cub in and bottle-fed her until she was strong enough to return to the wild on her own.
What happened next was a bit unusual. Vixey became unusually attached to the outdoor cats who also reside at the rescue. She became the first rescued and released fox to continue a friendship with them.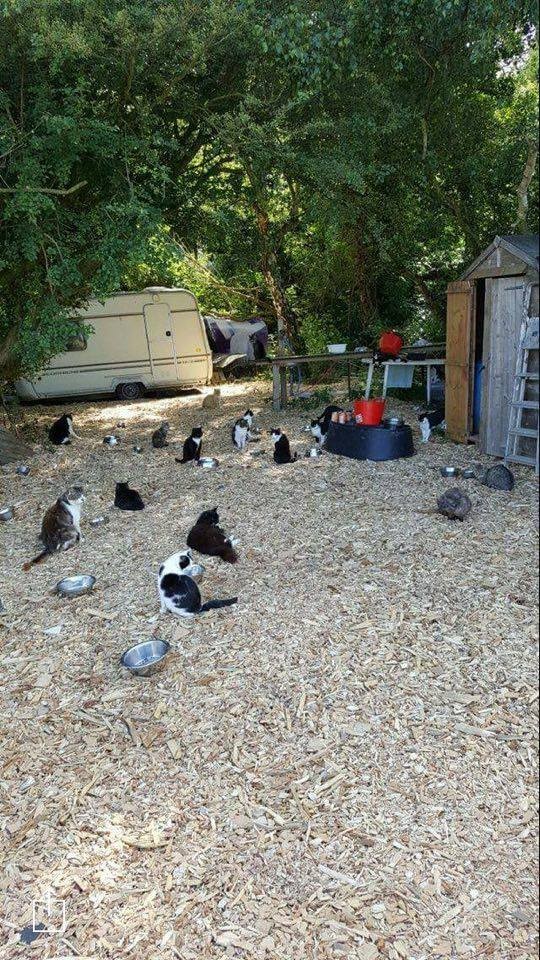 Vixey is now about 7 months old, and she returns every day to share a meal with her kitty friends. The cats don't seem to mind, but will smack her in typical cat fashion if she gets a little too greedy.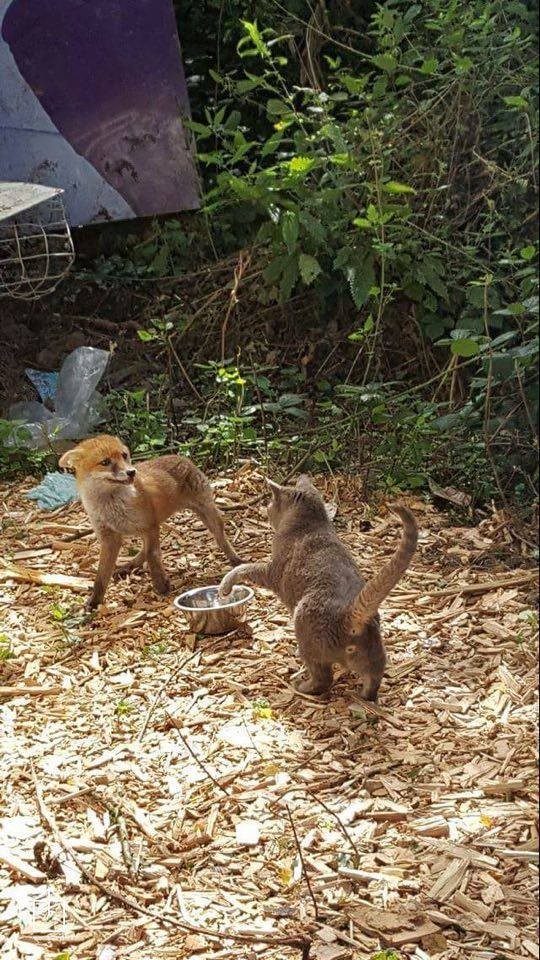 "I think she has come back because she knows she's safe with us," John Ranger, founder of SCAR, told The Dodo. "At the rescue we have around 80 cats living a very free life, so Vixey saw cats very often."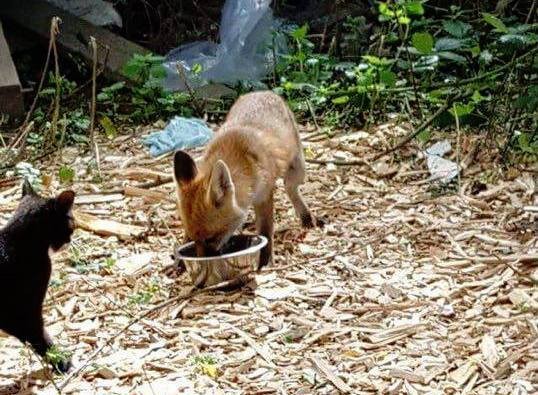 "We do give her fresh meat, but she likes cat food better," Ranger said. "She creeps in and then just pounces on the feed in the bowl. The cats don't bat an eyelid."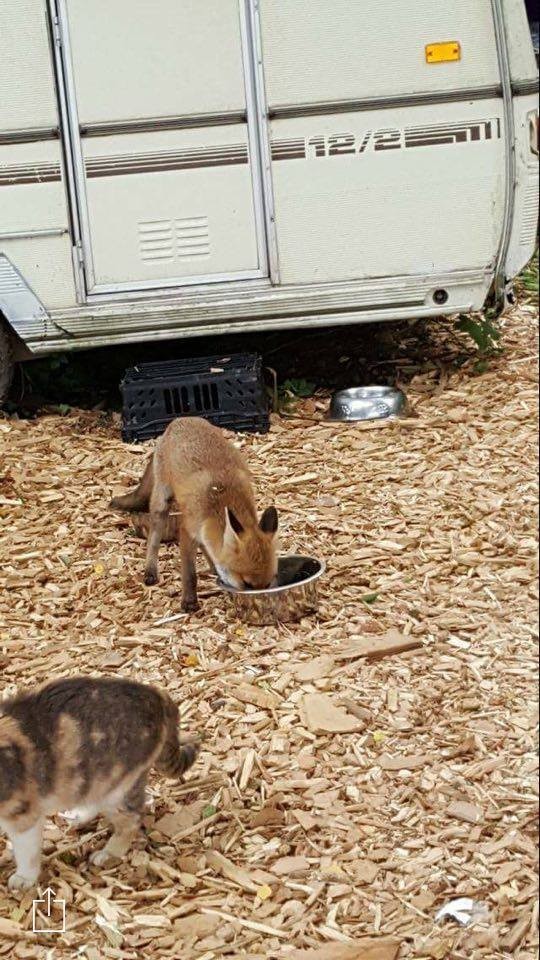 The cats calm demeanor and overall zen attitude provide Vixey a comfortable environment to eat and relax.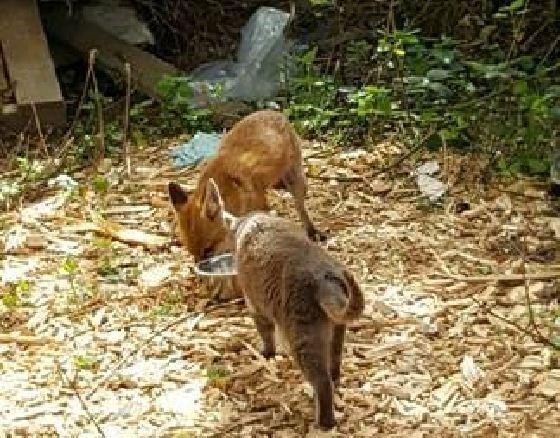 Want to help SCAR continue doing good work for animals in need? See how you can make a contribution here.
via The Dodo
LIKE US!
Comments
comments powered by

Disqus
LIKE US ON FACEBOOK!