Cat adopts baby squirrel monkey after he was rejected by his mother
After this baby squirrel monkey was rejected by his mother, his chance of survival wasn't good. That was until this kitty stepped up!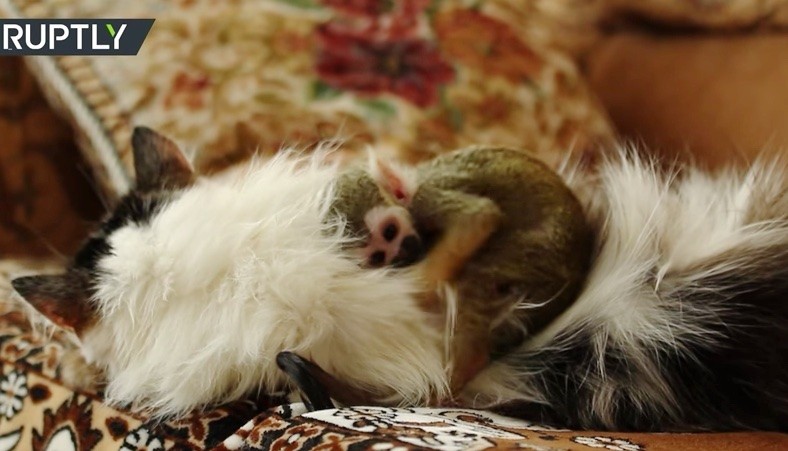 The little monkey, born recently in Tyumen zoo, was rejected by its parents, and the zoo director, Tatyana Antropova, decided to carry out an experiment and find another mother for the primate.
She says she took the newborn monkey home after his mother refused to carry him on her back. To Antropova's surprise, her 16-year-old cat Rosinka accepted the baby, who is called Fyodor.
Baby monkeys hold onto their mothers for protection, and now the kitty provides the monkey the love and security he needs to survive.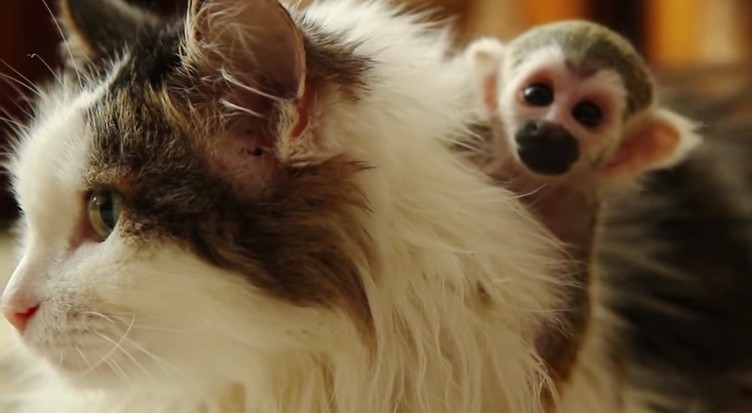 With the cat's help, the baby squirrel monkey is thriving.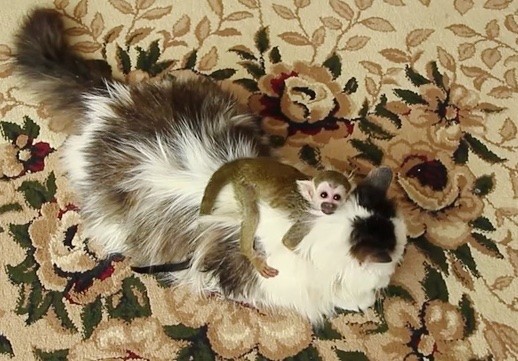 After another month or so, the baby should be strong enough to return to live with the other squirrel monkeys.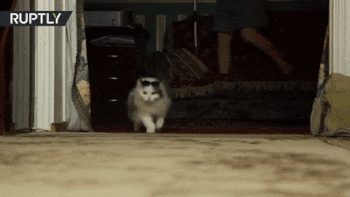 Watch the full video below:
Share the cute!
Related Story: Mama cat adopts orphan squirrel babies
via Love Meow
LIKE US!
Comments
comments powered by

Disqus
LIKE US ON FACEBOOK!