Kitten stuck in jar gets rescued in this INCREDIBLE nail biting video
This poor little kitten had its head stuck in a jar and was scared looking for help.
It seemed as if its been stuck in there for a while, but luckily these humans spotted him and went to help immediately. (Scroll down for video.)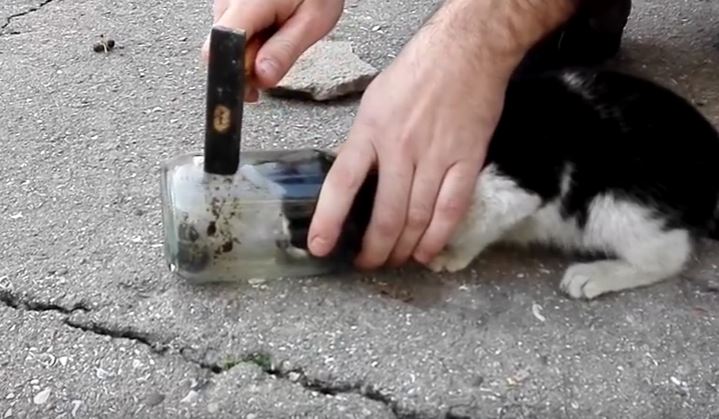 With the use of a hammer, the rescuers methodically broke down the jar to free the kitten's head.
They had to be careful and hold the kitten firmly so he wouldn't wiggle too much and hurt himself.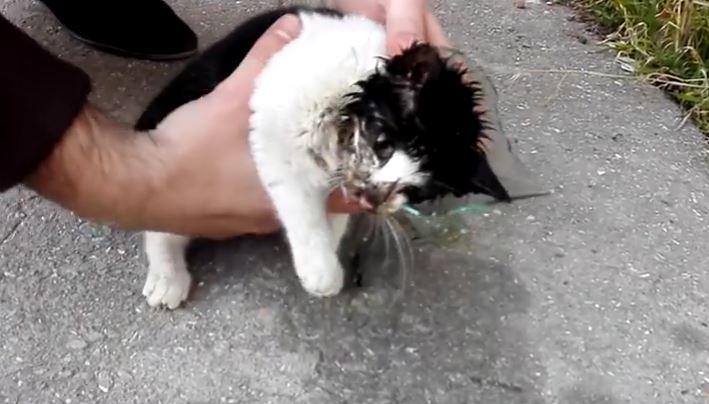 Thankfully, the kitten was freed and unharmed!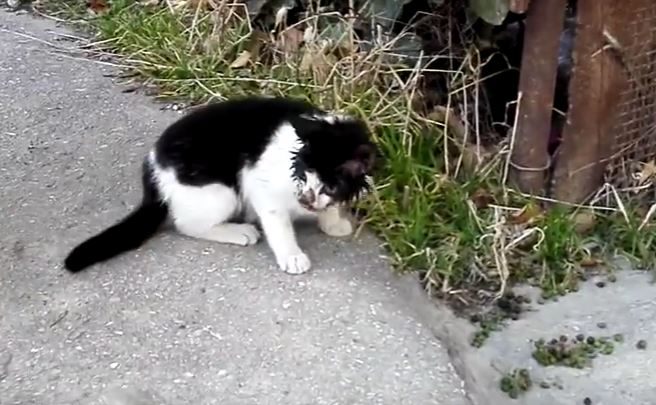 I love that laugh when they get the kitten free! So happy :)
The kitten ended up being okay besides naturally being a bit hungry. A reminder to rinse out your cans, jars and other food containers and always put the lids back on where possible.
Related Story: Kitten trapped between large boulders finally freed after two scary days
LIKE US!
Comments
comments powered by

Disqus
LIKE US ON FACEBOOK!